Orchard
Work together to harvest the fruit before the Raven gets it!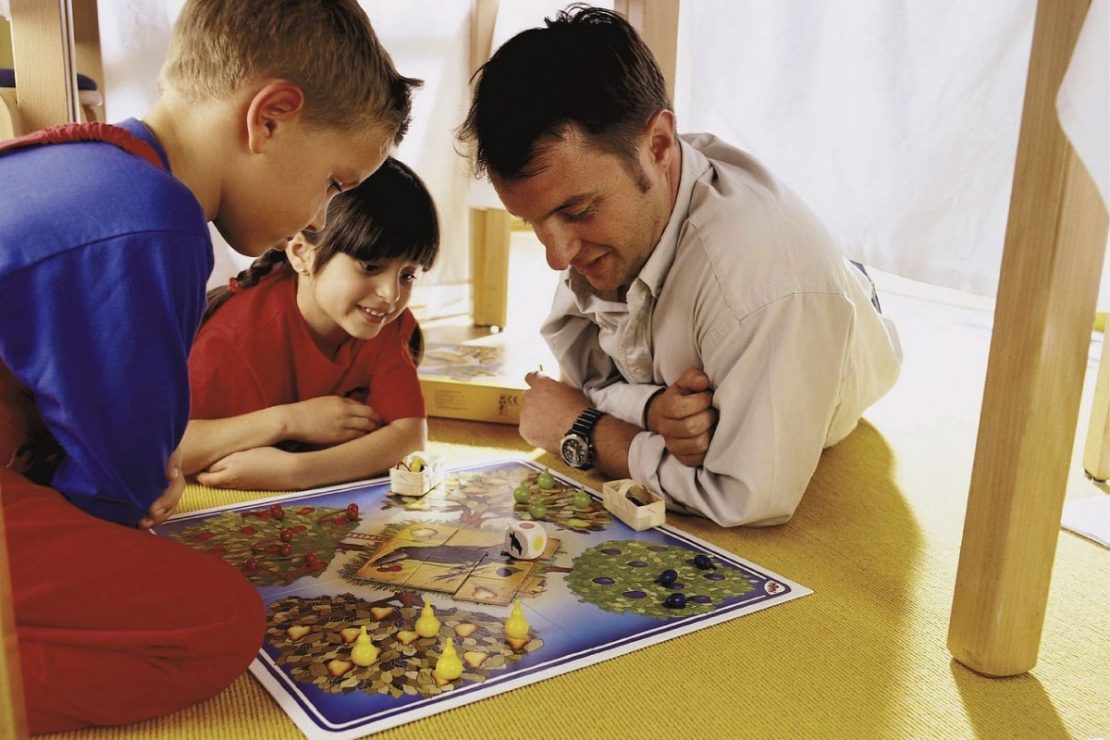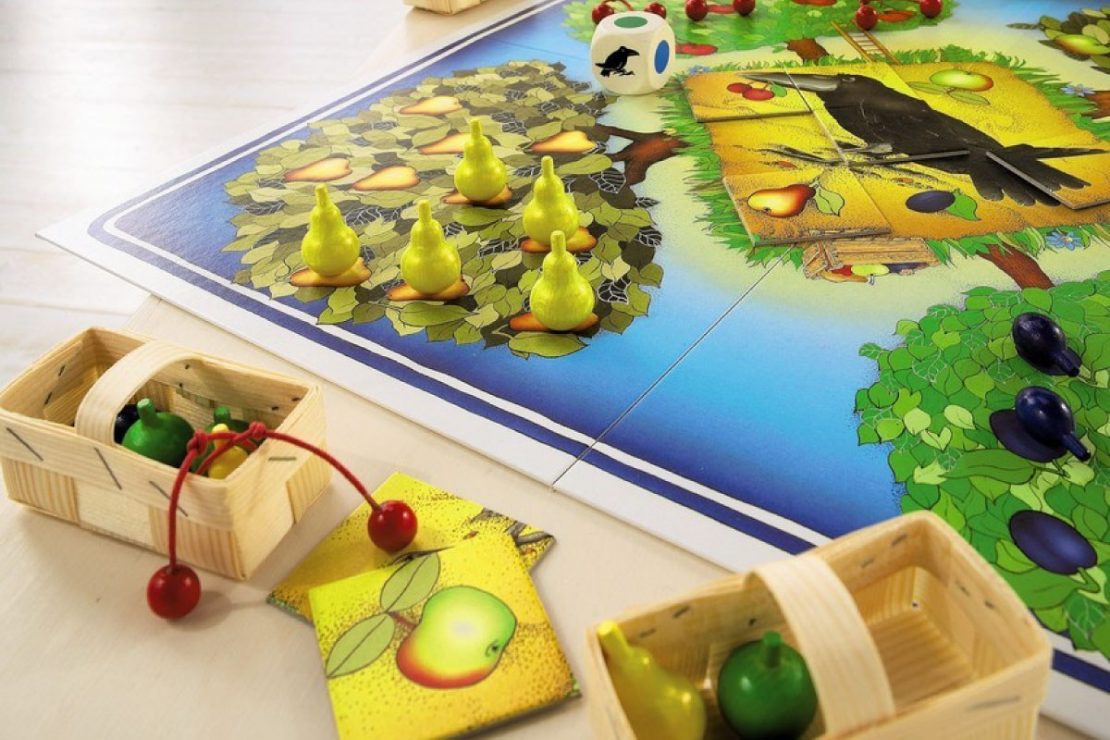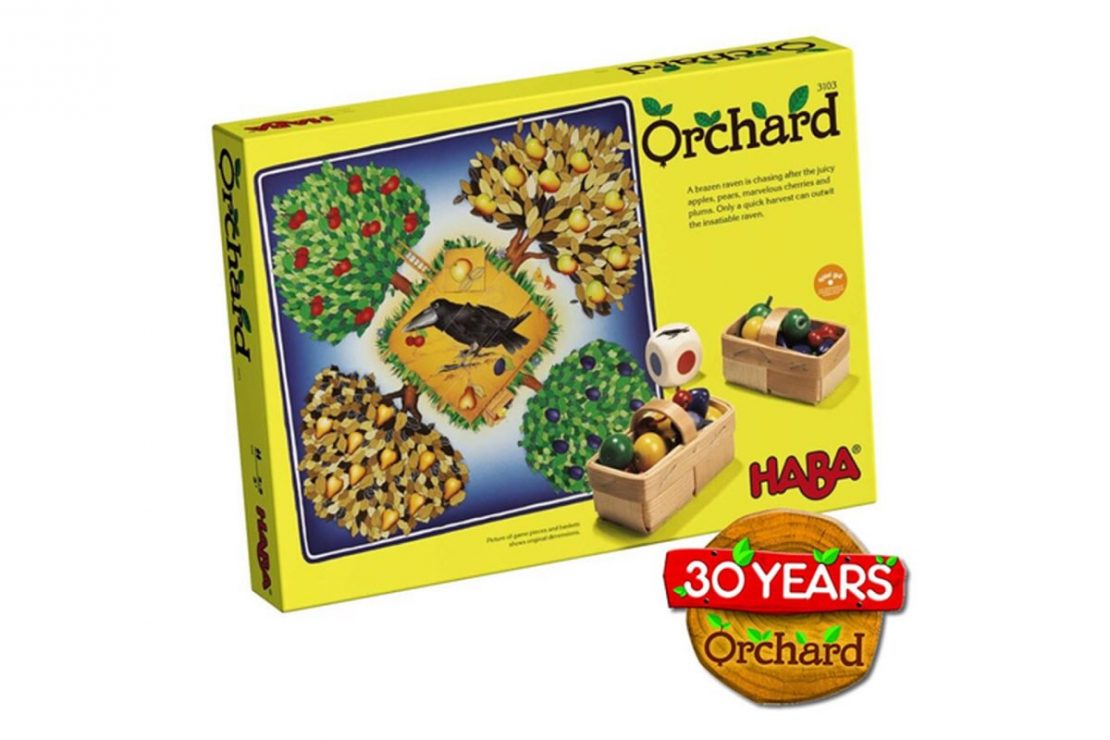 1 - 8 players, 3 yrs & up
Haba
The four fruit-trees are full of a bumper crop! The apples, pears, cherries and plums are ripe and have to be picked quickly, because the crafty raven is eager to gobble it all up. Working together, players roll the die and harvest what they can. If the Raven puzzle in the middle is completed before all the fruit is in the baskets, the Raven wins!
This classic game celebrated it's 30th birthday in 2016.