Perfect Craft Plaster Kits

Cast, Mold, Release!
Kids and grown-ups alike love to make things. Finding kits that work with more permanent and solid mediums can be difficult. And often, those kits are nothing more than frustration in a box.
Here at Happy Up, we are so thrilled to have found the Perfect Crafts from Skullduggery. They'll walk you through all the steps of casting and molding plaster. Easy to follow instructions and easy to use packaging makes them winners in our book. And their special plaster mix is 5 times stronger than others on the market. It's also non-toxic and made in the USA.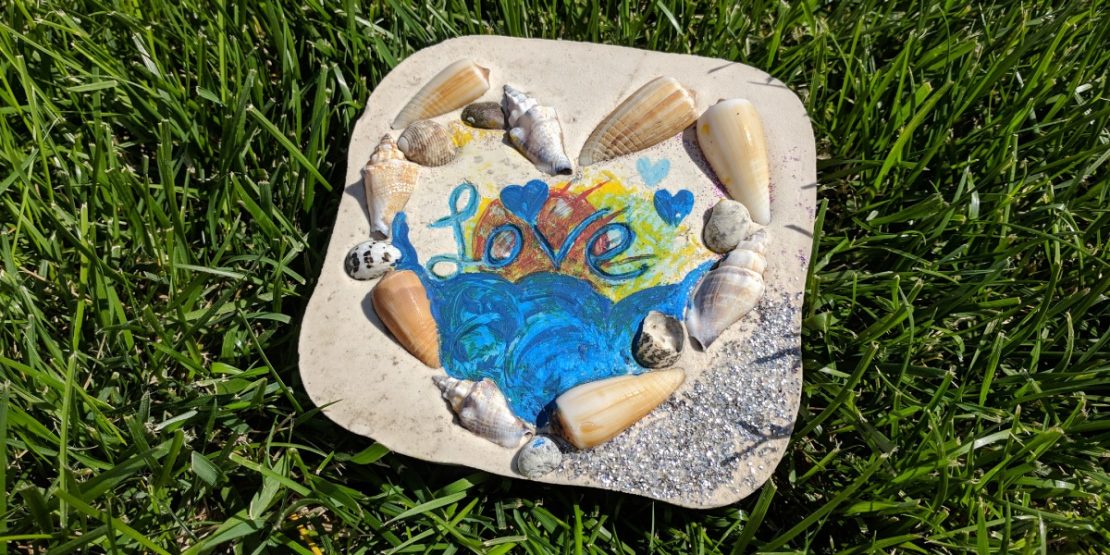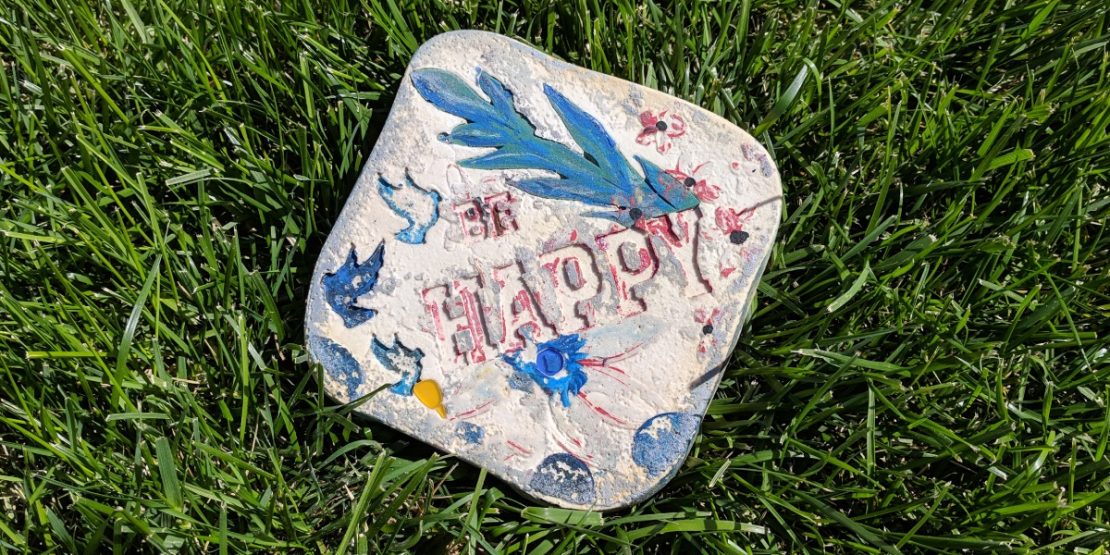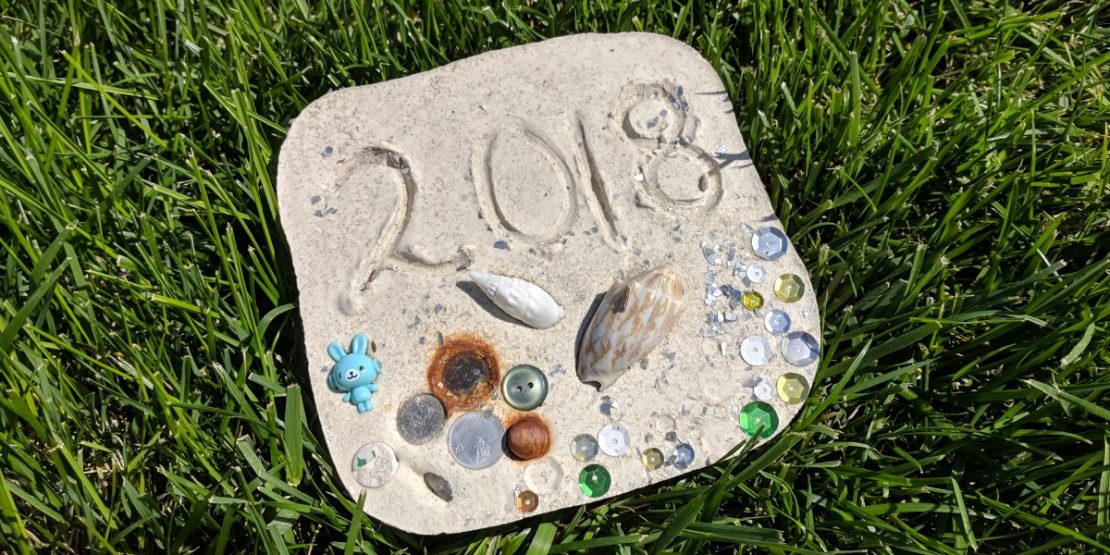 While the kits are designed for kids 8 yrs & up, these are activities you can do with much younger children. They're just going to need loads of help. But it's so worth it!
The stepping stones kit has been a part of our Create It • Make It • Take It™ summer craft workshops for a couple of years now. We've had a great time doing the activity with children four years old and older. We love the results! The pictures are our stones from the 2018 workshop.
---
Gestures Hand Molding & Casting Kit
8 yrs & up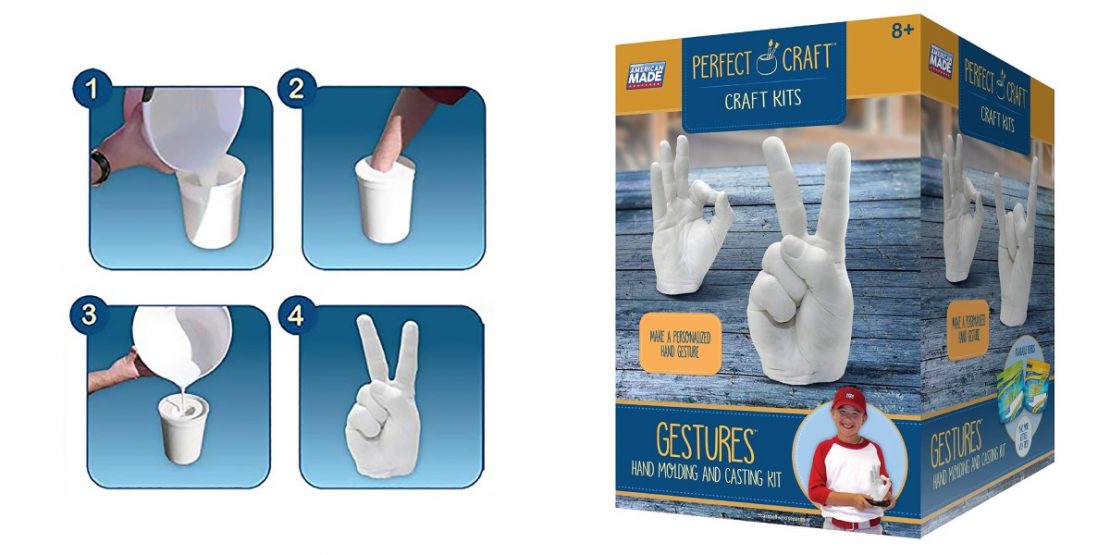 You can't hold their hands forever. Or can you?
This molding and casting kit has everything you need to capture a 3-d representation of a loved one's hand. And it's easier than you think! Make the mold, then mix up the casting material. Pour it into the mold and … You have a cast sculpture!
Includes:
2 lb of Perfect Cast Casting Material, 1 lb of Alginate Molding Material, 86oz/2.54lt molding bucket, and complete instructions
---
Alphabet Craft Kit
8 yrs & up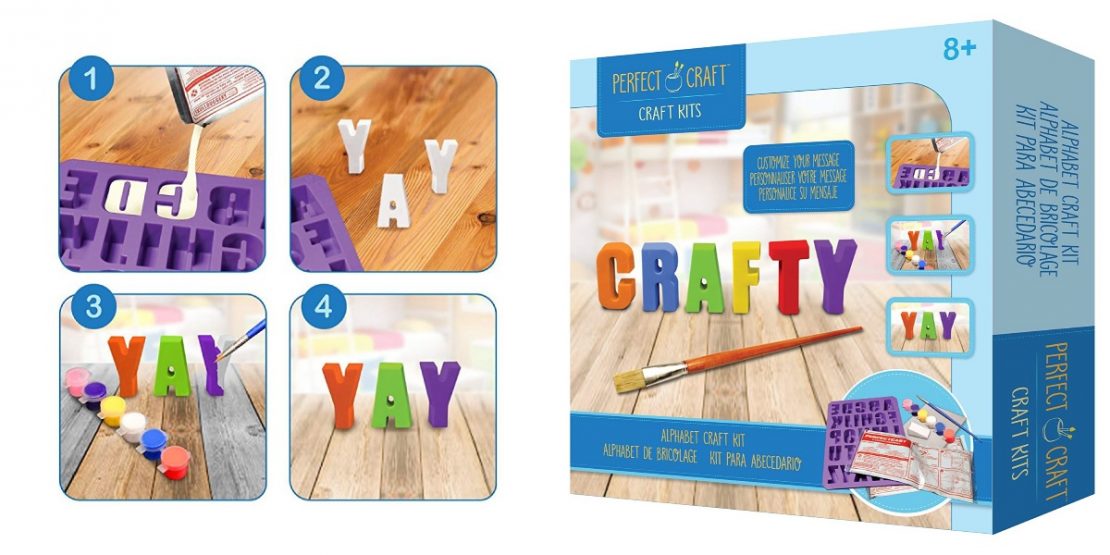 Cast a single word, or create the entire alphabet! This Alphabet Casting Kit will walk you through all the steps of casting plaster. Once your casts have dried, paint and decorate!
Includes:
Enough Perfect Cast Casting Mix to make up to 26 2" x 1" letters, 1 reusable alphabet letter mold, 6 color paint set, paint brush, paint sponge and complete instructions
---
Memory Walk Stepping Stones
8 yrs & up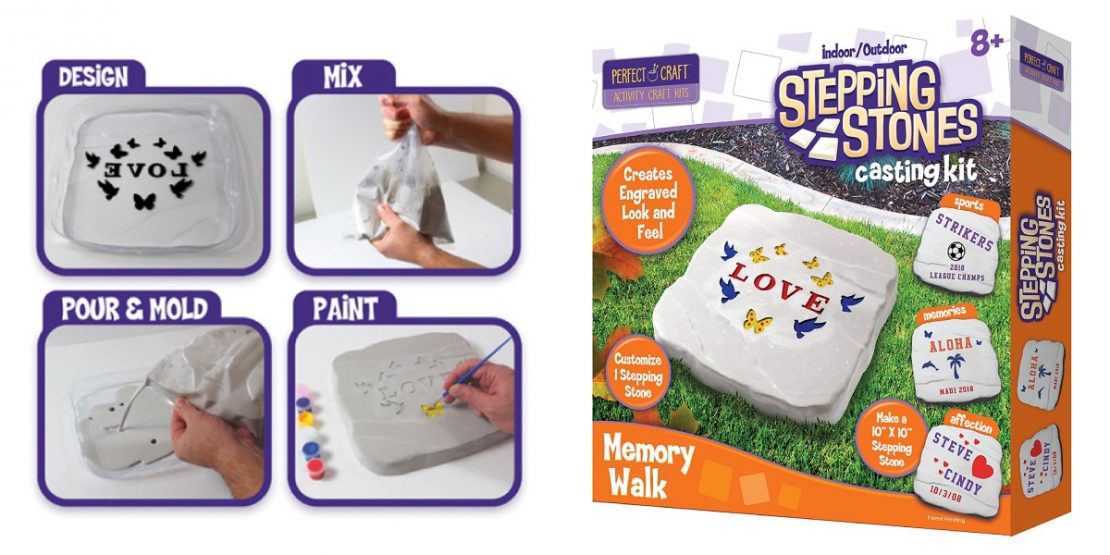 Design your stone in reverse with letters, symbols, and objects in the tray. Then pour the mix and ... Ta-Da! When you turn it over you'll have a completely customized stone you can detail with paints. It's almost a magic trick. And the results are a wonderful keepsake!
Includes:
1 4lb bag of PerfectCast Casting Mix (will make one stone), 1 stepping stone mold, 2 sheets of adhesive-backed letters, numbers and decorative shapes, 6 color paint set and paint brush, Complete instructions