Playful Chef Cooking Sets

Making Good Food and Good Memories
Playful Chef was created by Lisa Ligon, a woman who decided to pivot away from her high-tech sales job to where her true passion lay: teaching nutrition and culinary skills. Her vision of real cooking tools, combined with delicious and nutritious recipes, has come together as Playful Chef. Her dream is to spark a love of cooking in people of all ages.
Playful Chef Cooking and Baking Sets
Deluxe Baking Set
Ages 4 and up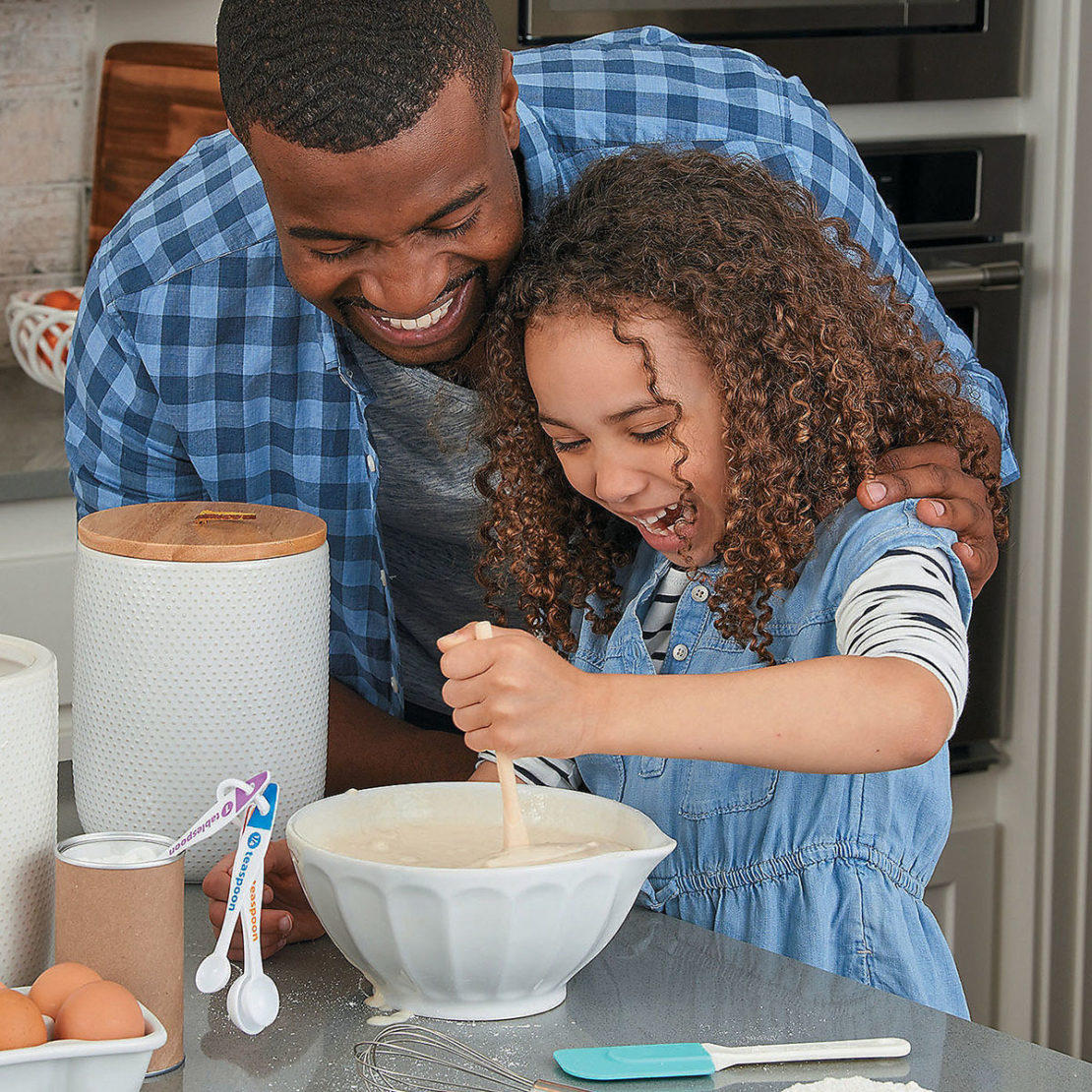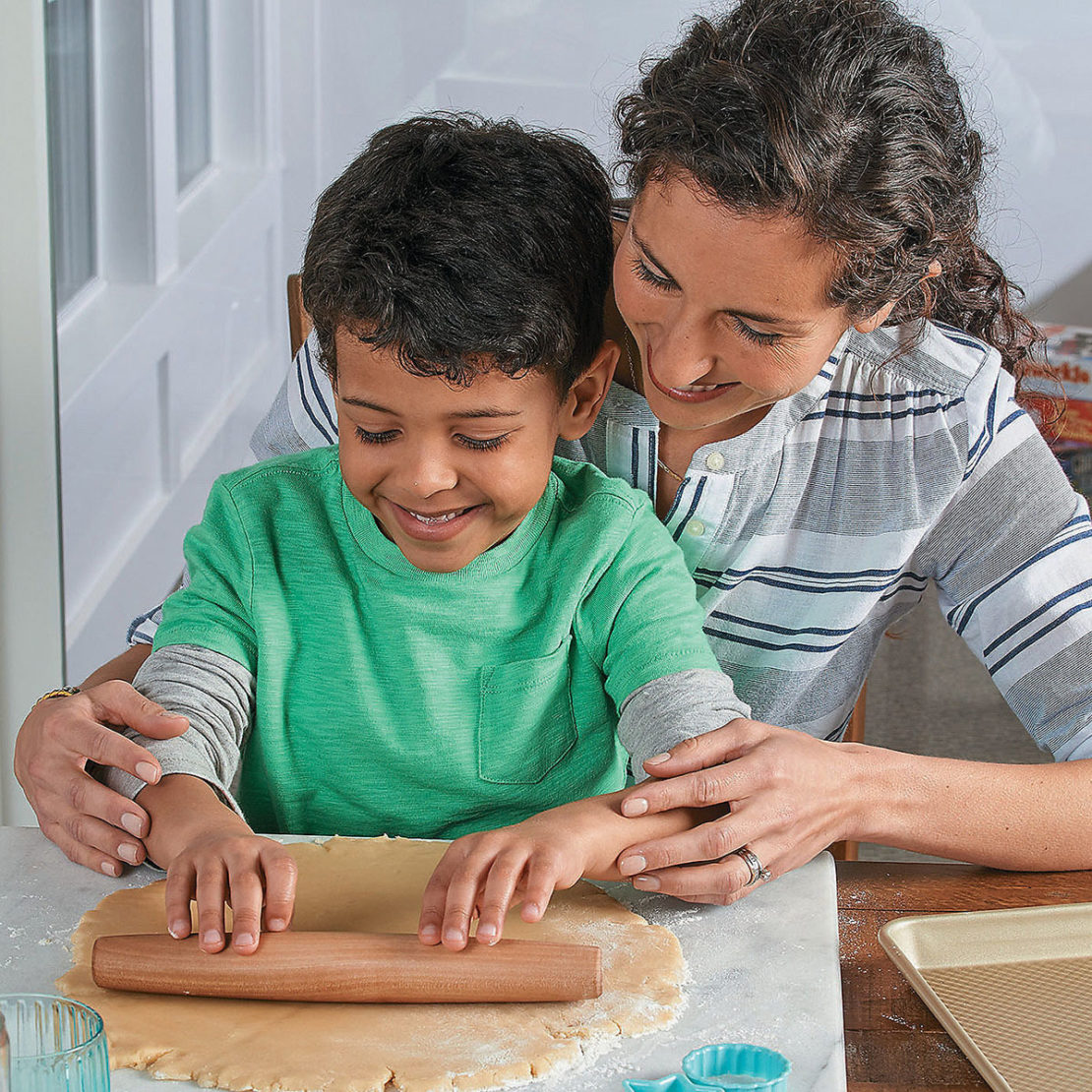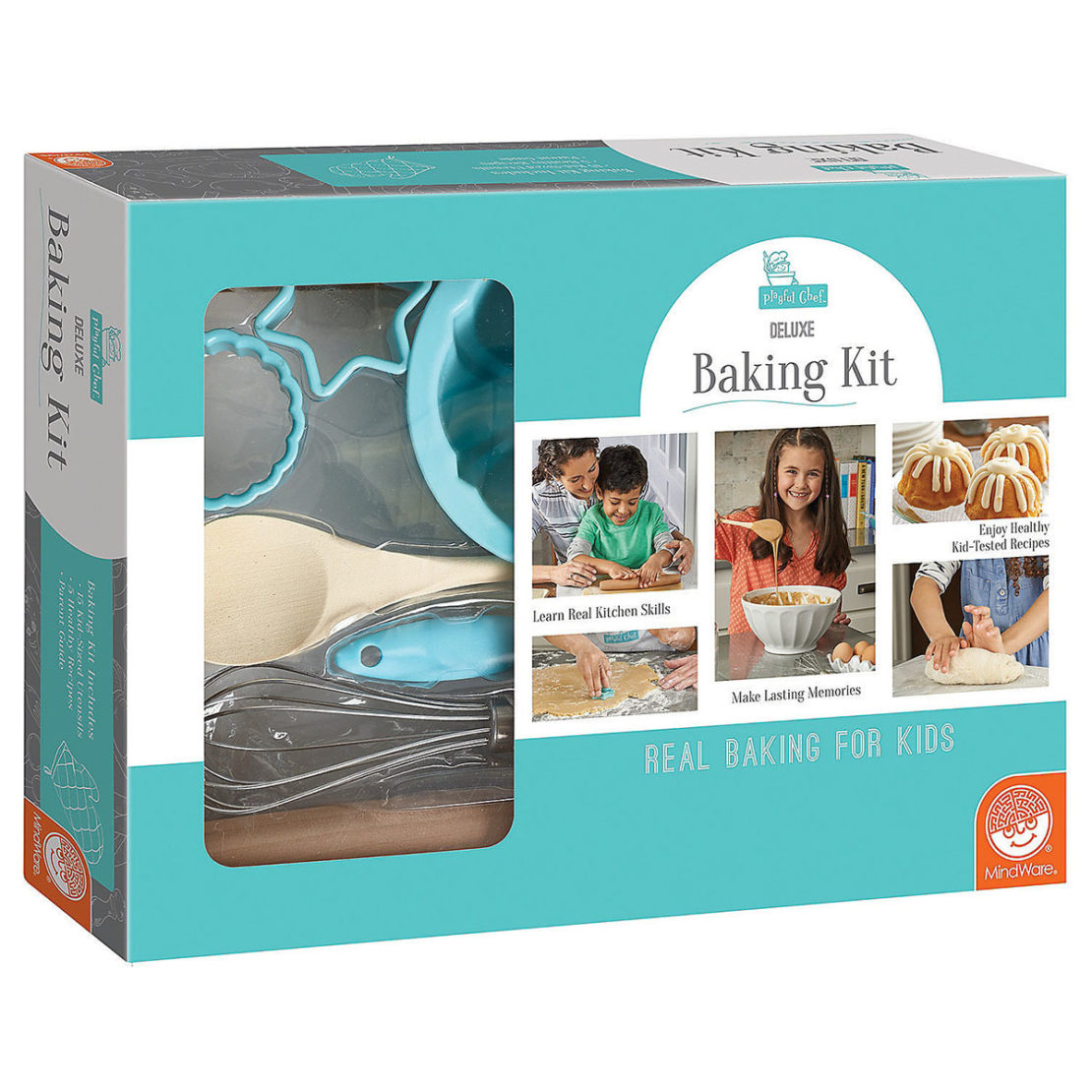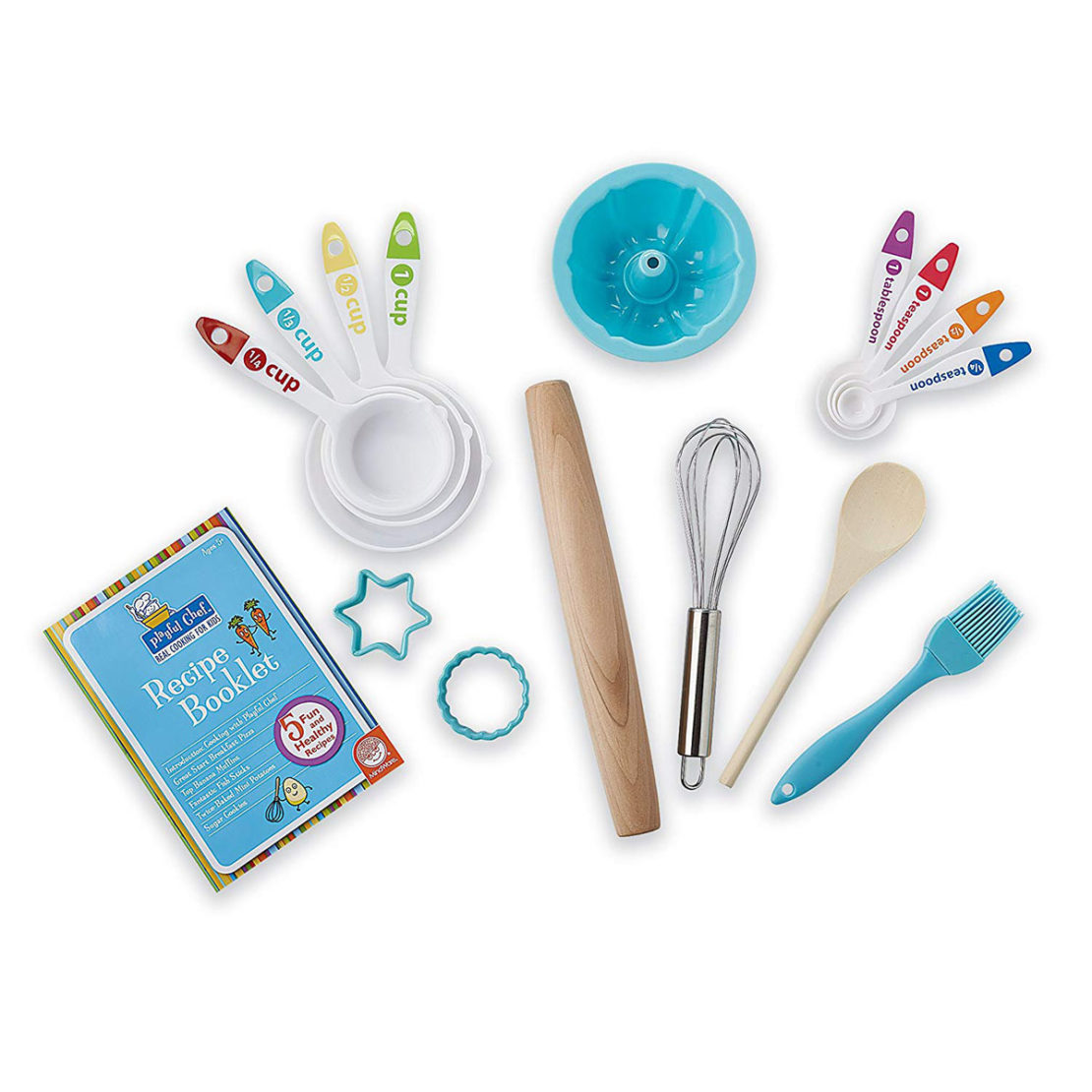 Baking can be as easy as pie with the right tools and recipes! Equip the kids in your life to learn real baking skills as they whip up a batch of "top banana" muffins or sugar cookies. Using pastry chef-quality tools they can ice the cookies with creamy frosting. The set includes a kid-sized tools to make the baking process a piece of cake!
Includes: French rolling pin, silicone basting brush, metal whisk, stirring spoon, color coded measuring cups and spoons, recipe cards, and more!
---
Master Series Cake Decorating Set
8 yrs & up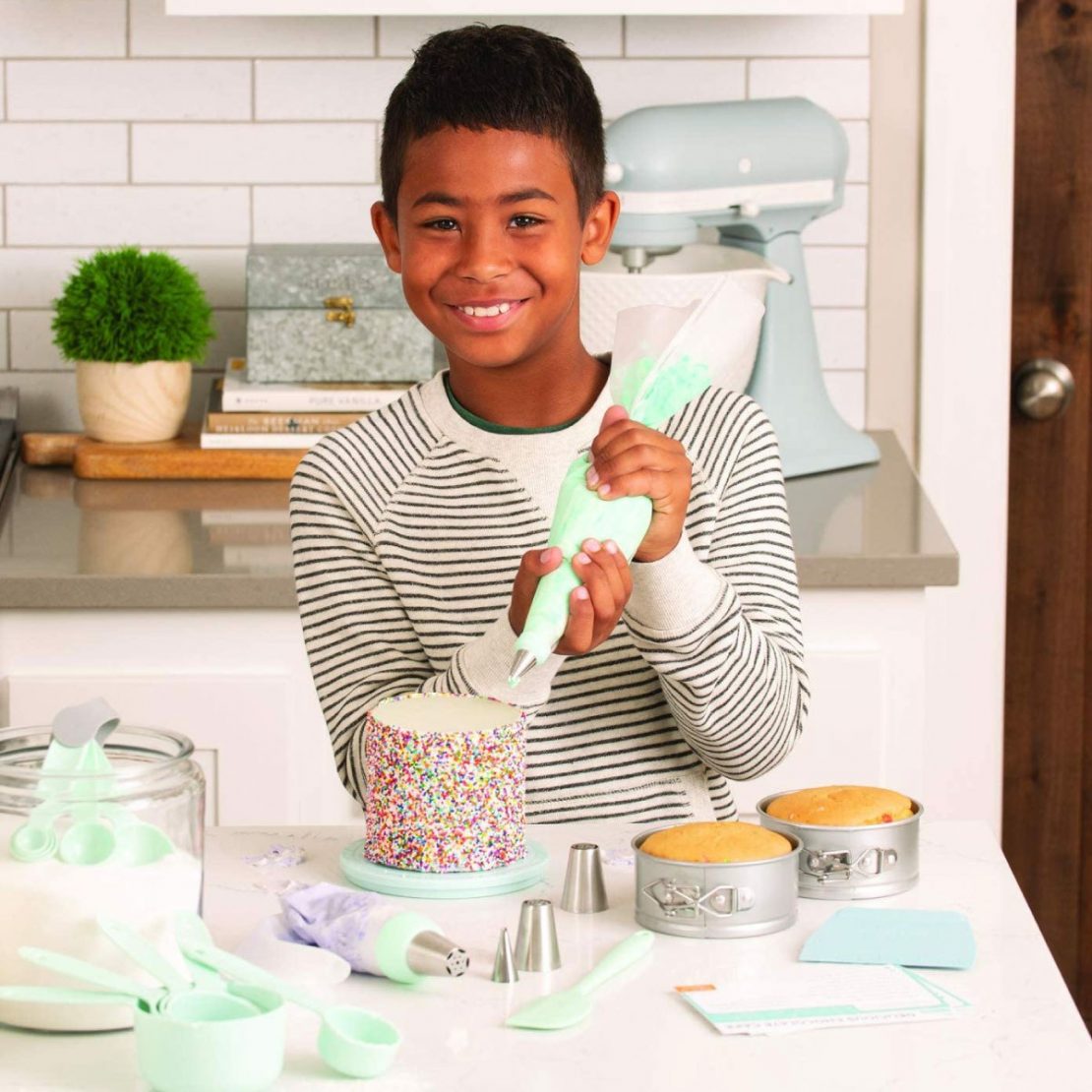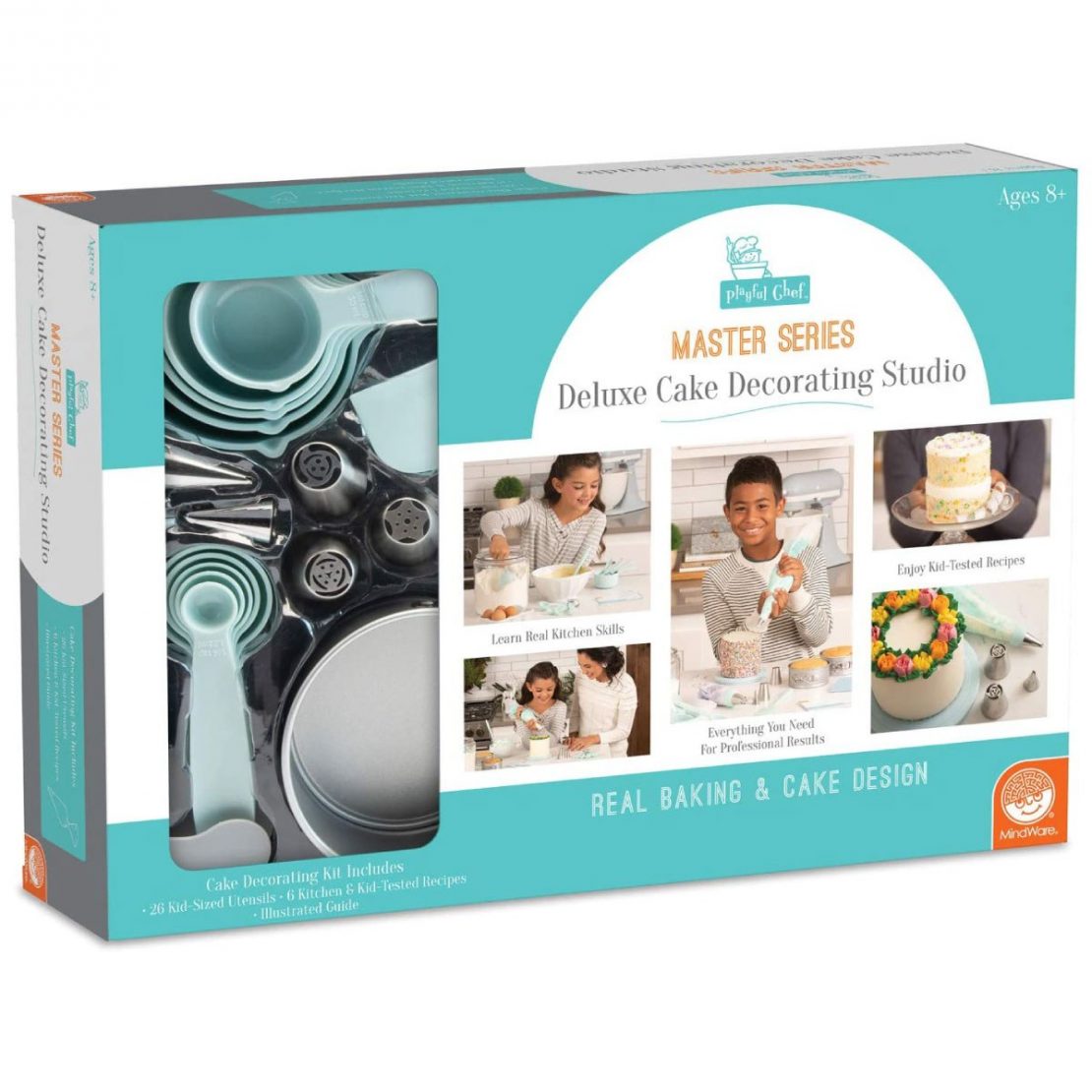 Plan, bake and decorate your own cakes for birthdays, holidays or just for dessert! The included tools and recipe cards will have young pastry chefs whipping up something that is deliciously beautiful!
Contains: 2 springform pans, 2 reusable pastry bags, 4 decorating tips, 3 cake stencils, cooking instruments needed to bake and frost cakes, 6 recipe cards and instructions.
---
Knife Set
Ages 4 and up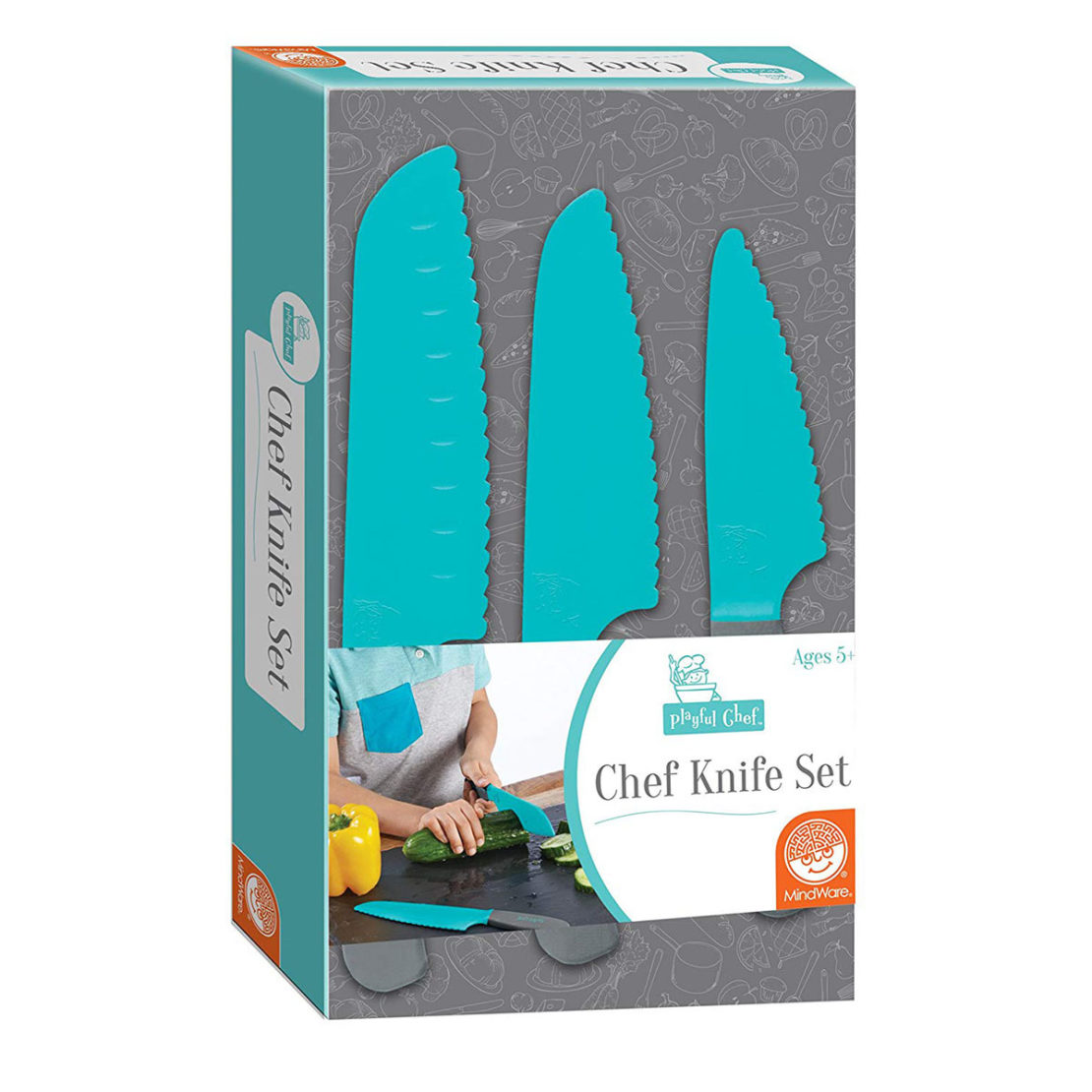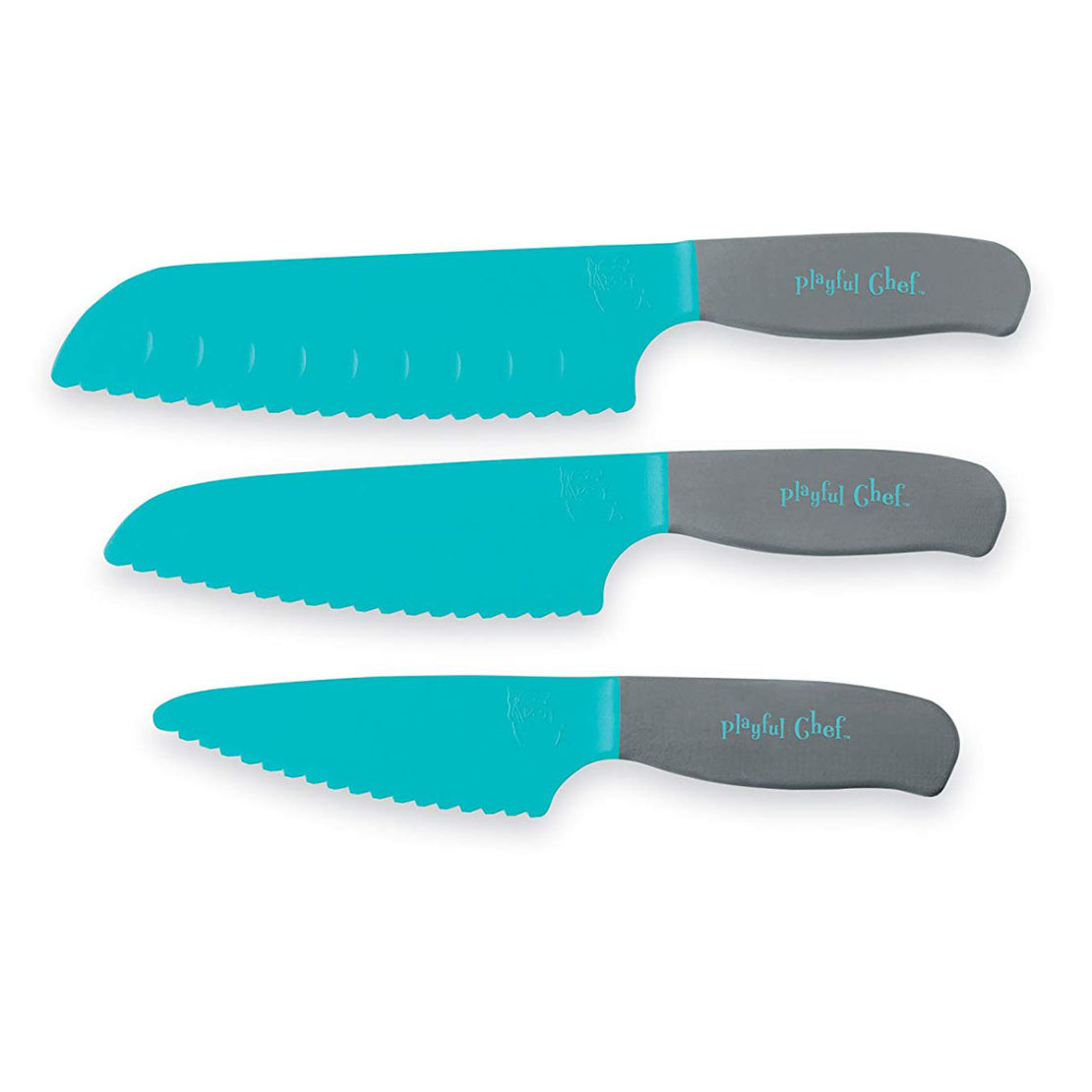 Knife skills are the hallmark of a true chef. Teach children the proper way to use one, along with how to do so safely, with these three specially engineered safety knives. The serrated edges saw and chop through hard foods like carrots and apples without any danger to little fingers. Each knife features a comfort-grip handle and highly functional plastic blade. Follow the instruction guide to learn safe cutting grips and become familiar with basic terms such as matchstick and dice. When it's time for your child to help in the kitchen, these knives are a cut above!
---
Chocolate Studio
Ages 7 and up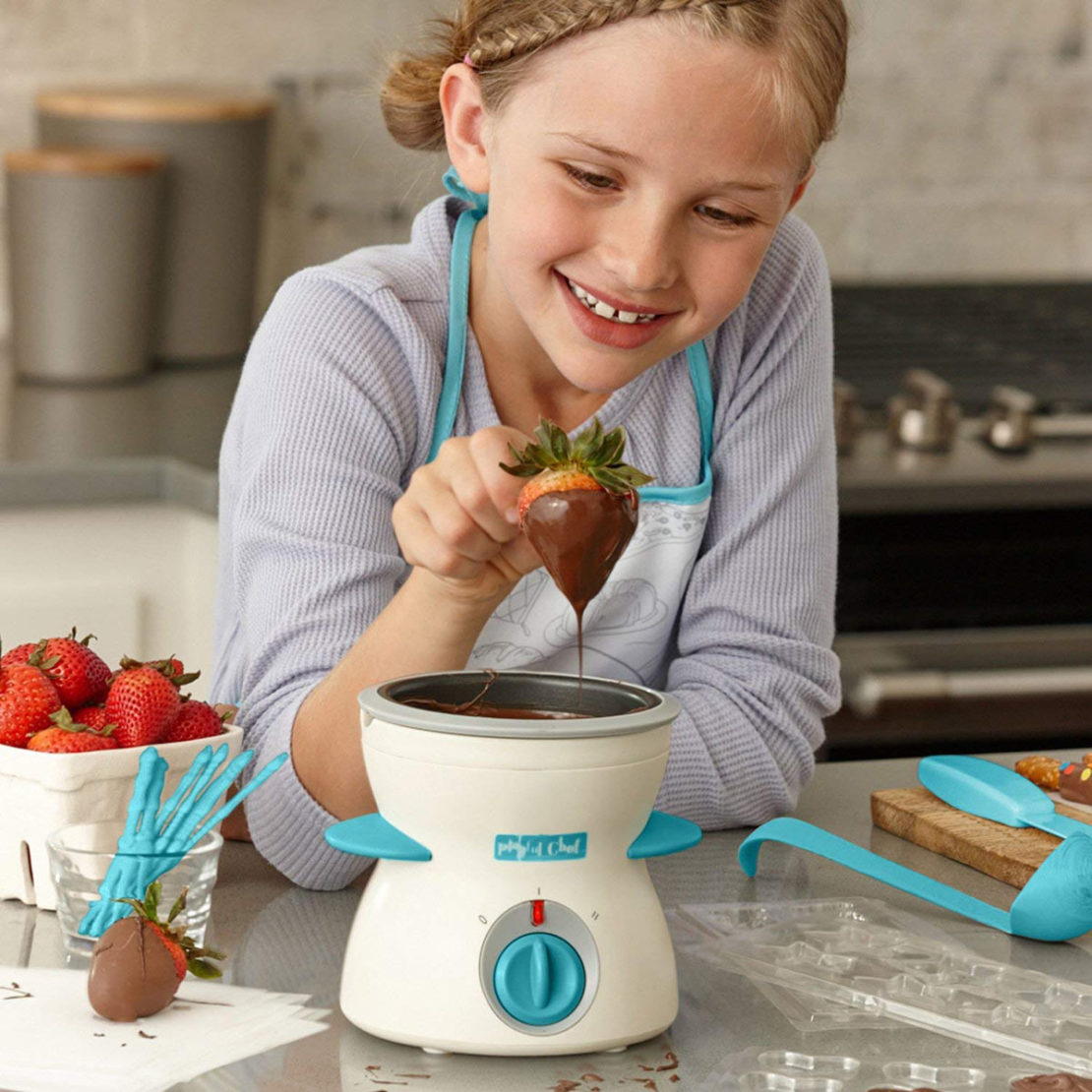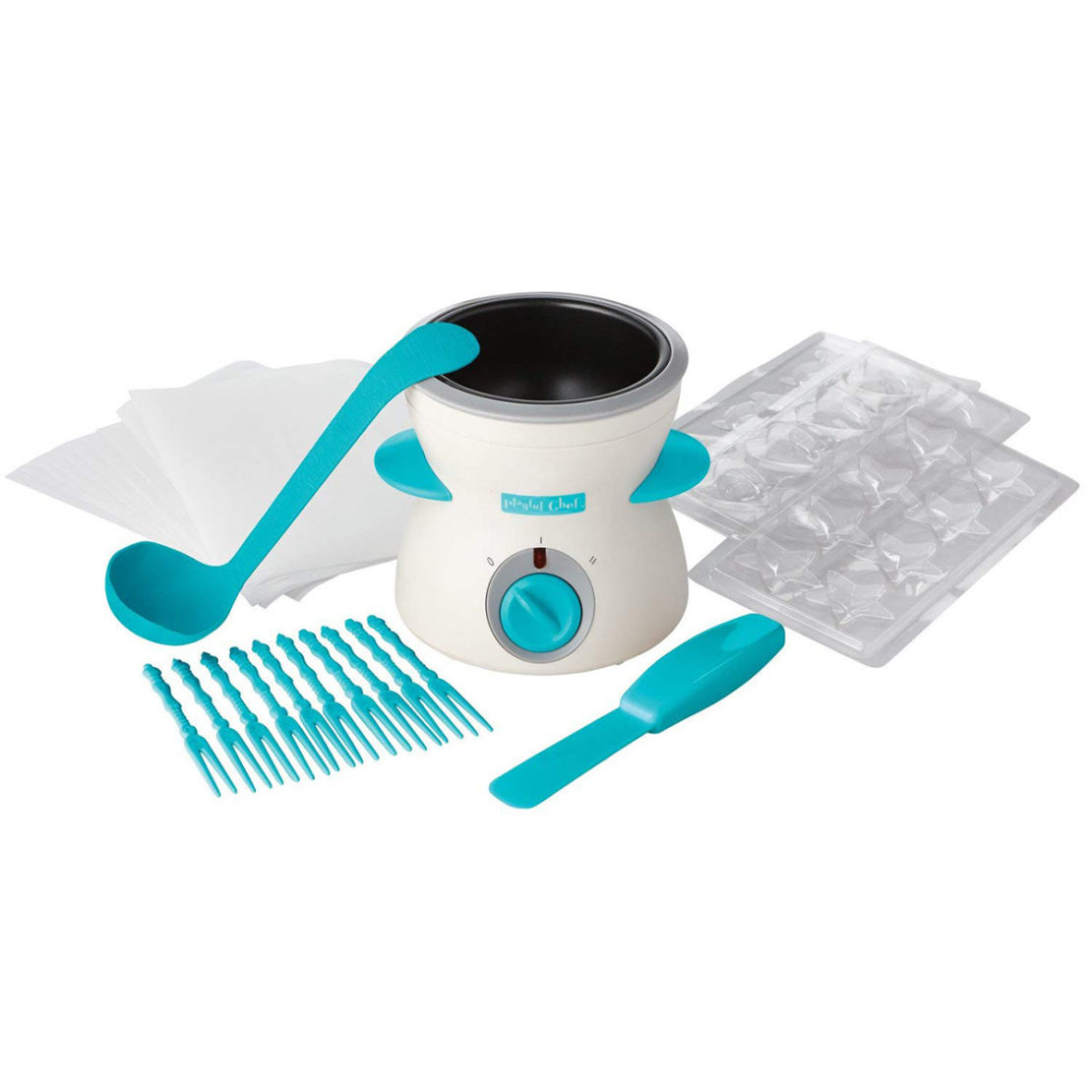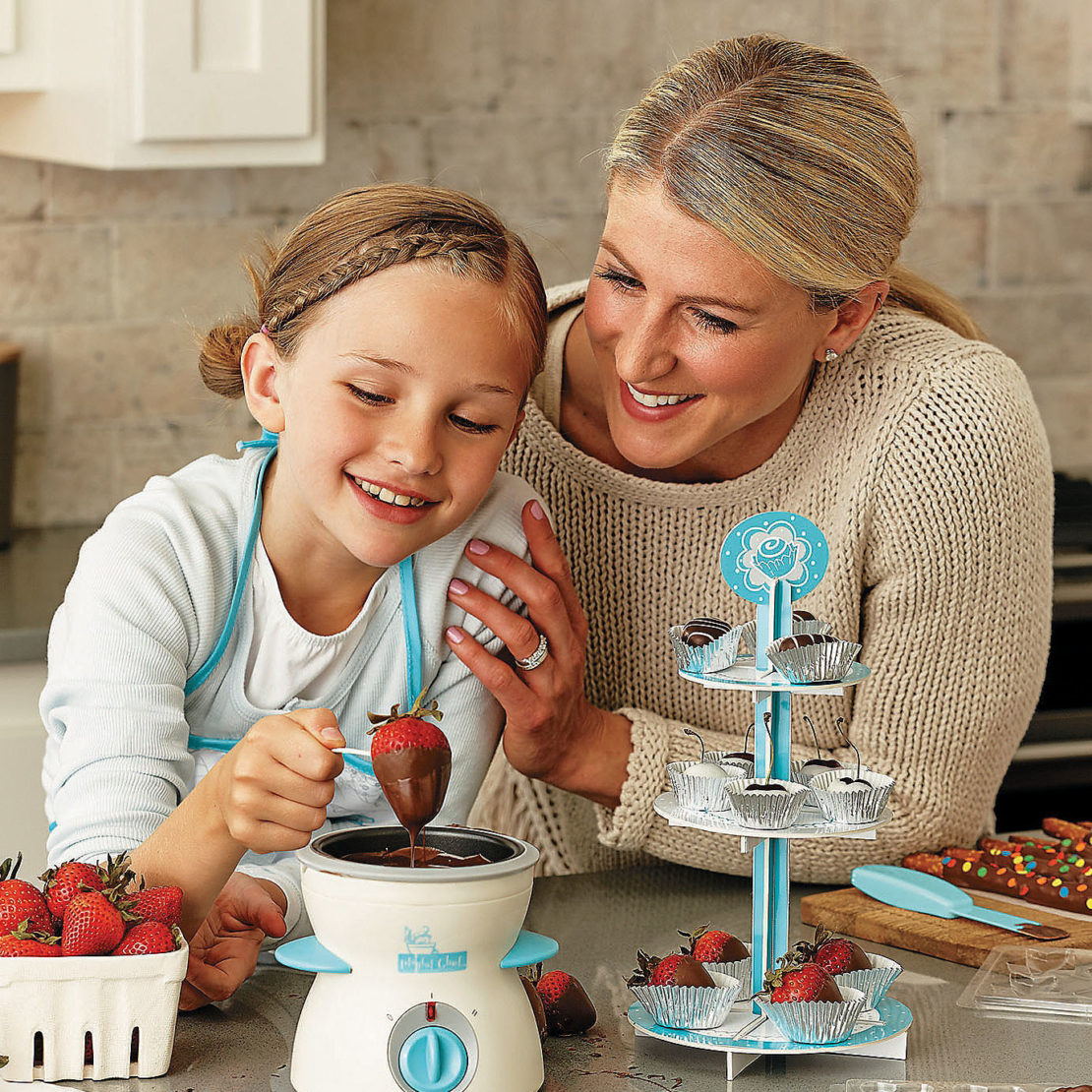 A melting pot that is cool to the touch AND magically turns your chocolate chips or chunks into velvety swirls of perfectly smooth, melted chocolate? It's not a dream! Featuring child safe temperature settings and a silicone lip, the Playful Chef Chocolate Studio will make sweet, successful memories for young chocolatiers. Kit comes with three molds, ladle, spatula, dipping sticks, and parchment sheets.

Chocolate Shoppe set also available: contains 1 display stand, 60 foil cups, 50 foil wrappers, and 10 treat boxes.
Chocolate Shoppe
contains 1 display stand, 60 foil cups, 50 foil wrappers, and 10 treat boxes.
---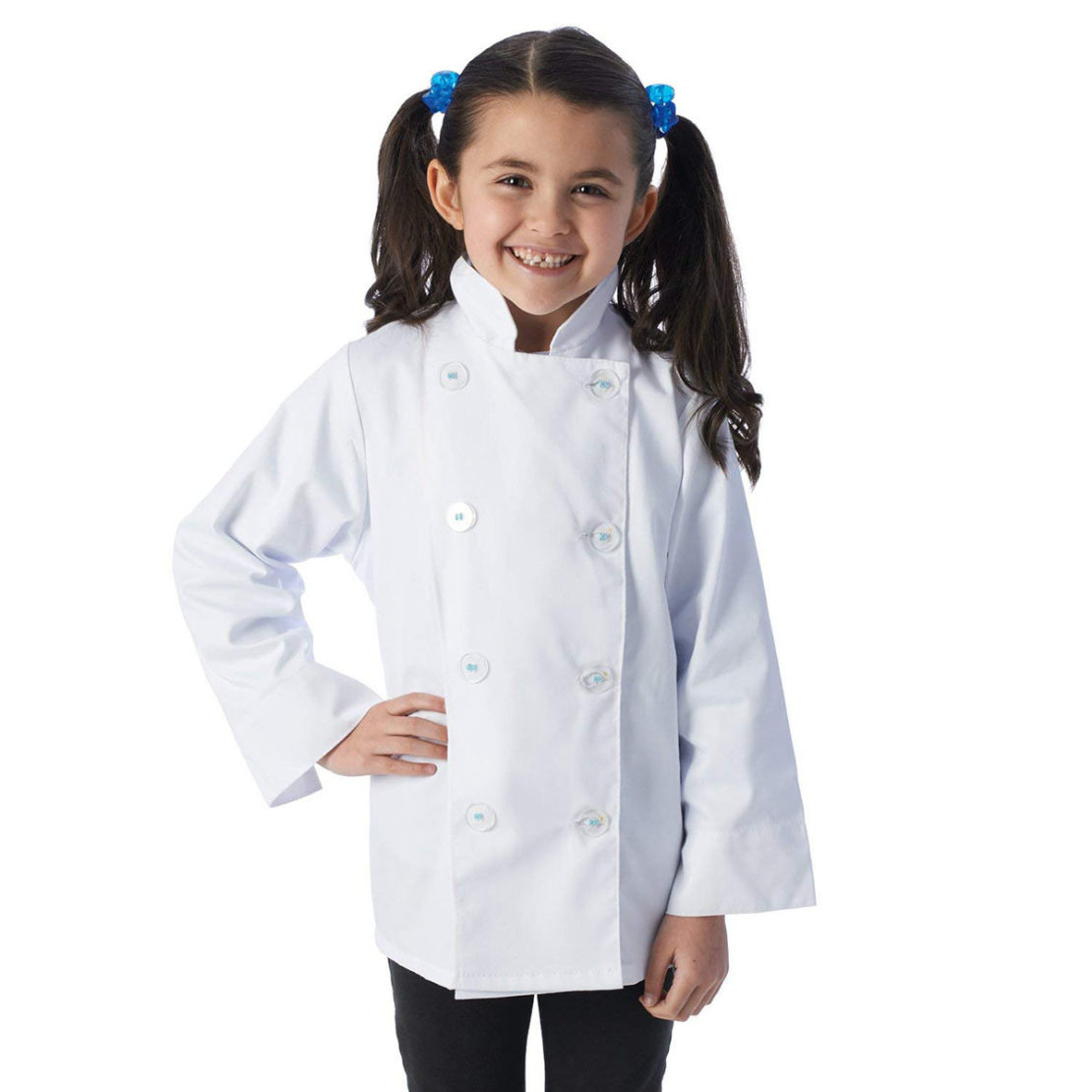 Chef's Coat
Dress for success! This chef's coat is sized to fit most children ages 5 - 10 years old. Made of an easily washable polyester/cotton blend, it's the perfect way to protect kiddo's clothes while cooking. And they'll feel like a real Michelin starred chef!