Pocket Yamslam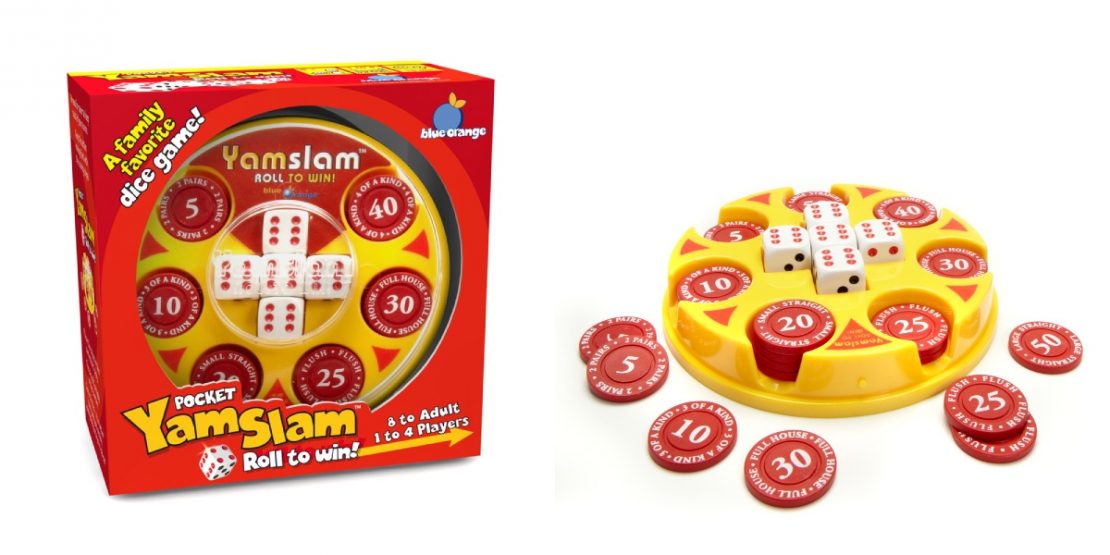 Roll to Win… On the Go!
1 - 4 players, 8 yrs & up
Blue Orange Games
The travel edition of Yamslam may come in a small package but it's loaded with big-size fun! Roll the dice and grab the chip that matches your combination. No pen or paper needed, the chips keep score! Self-contained, this is a go anywhere dice game for the whole family!
1 Dice Tray
5 Dice
28 Chips