Primo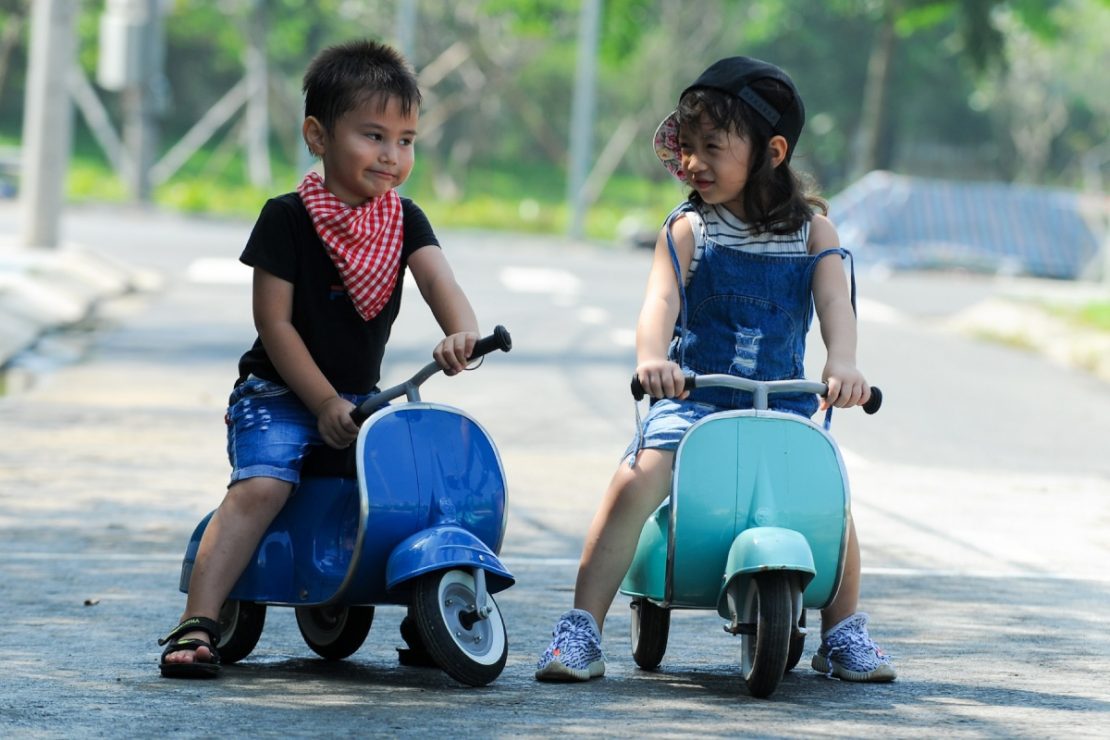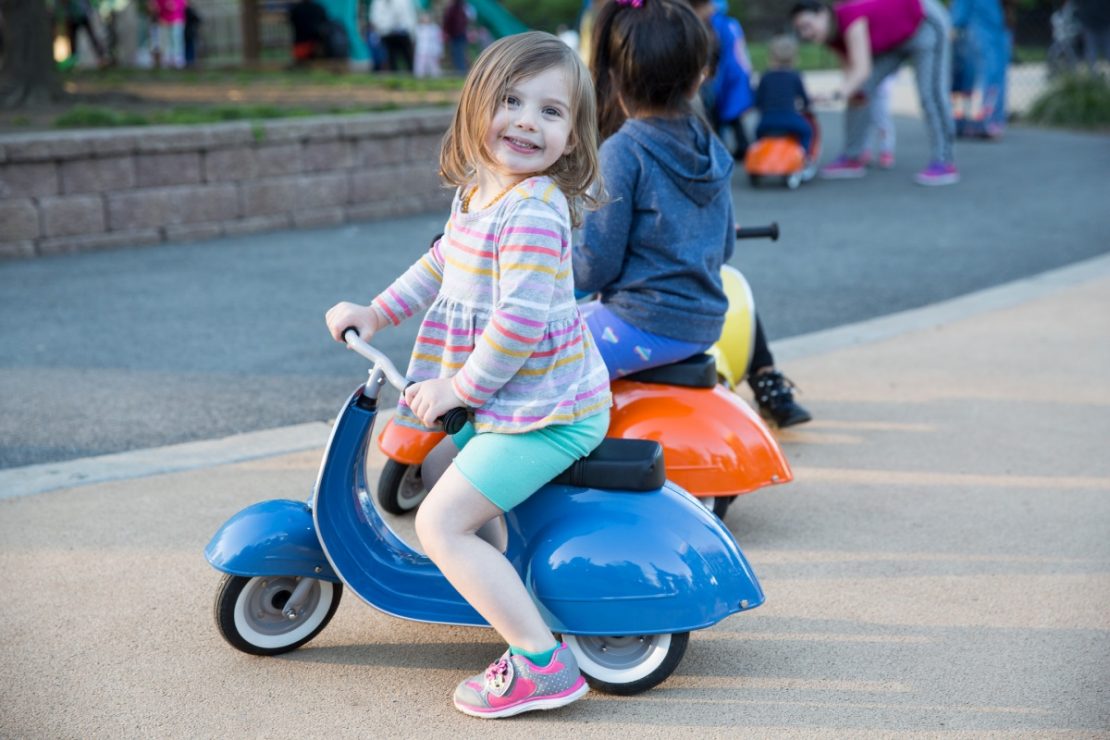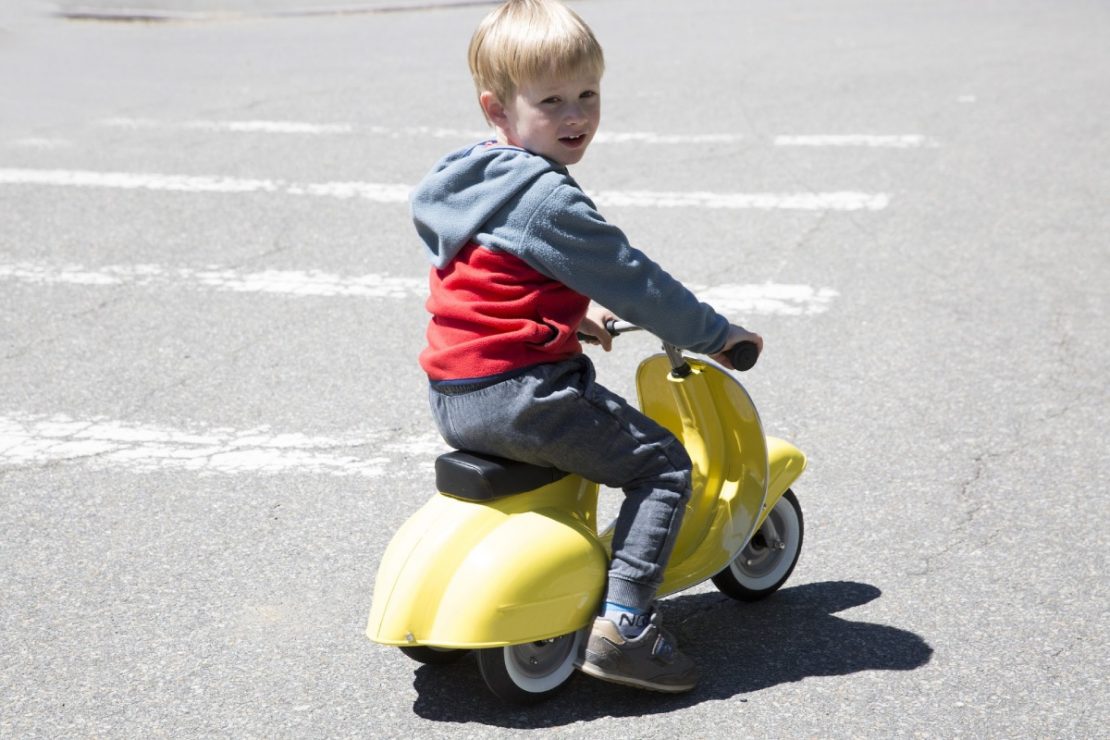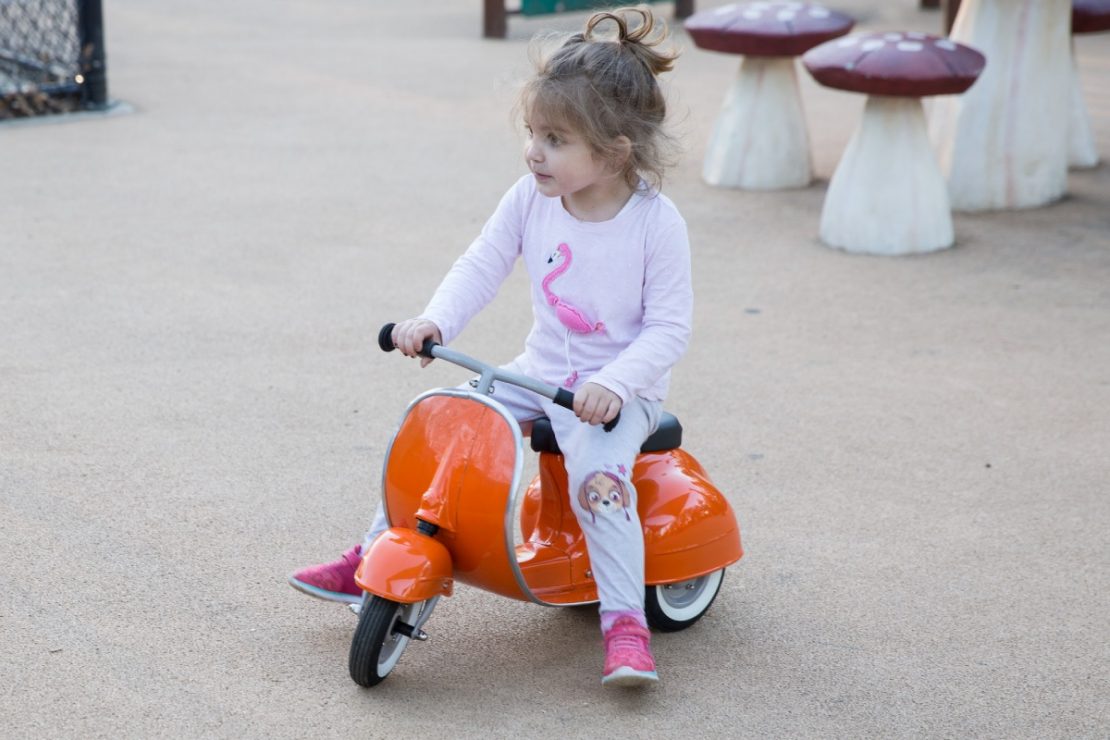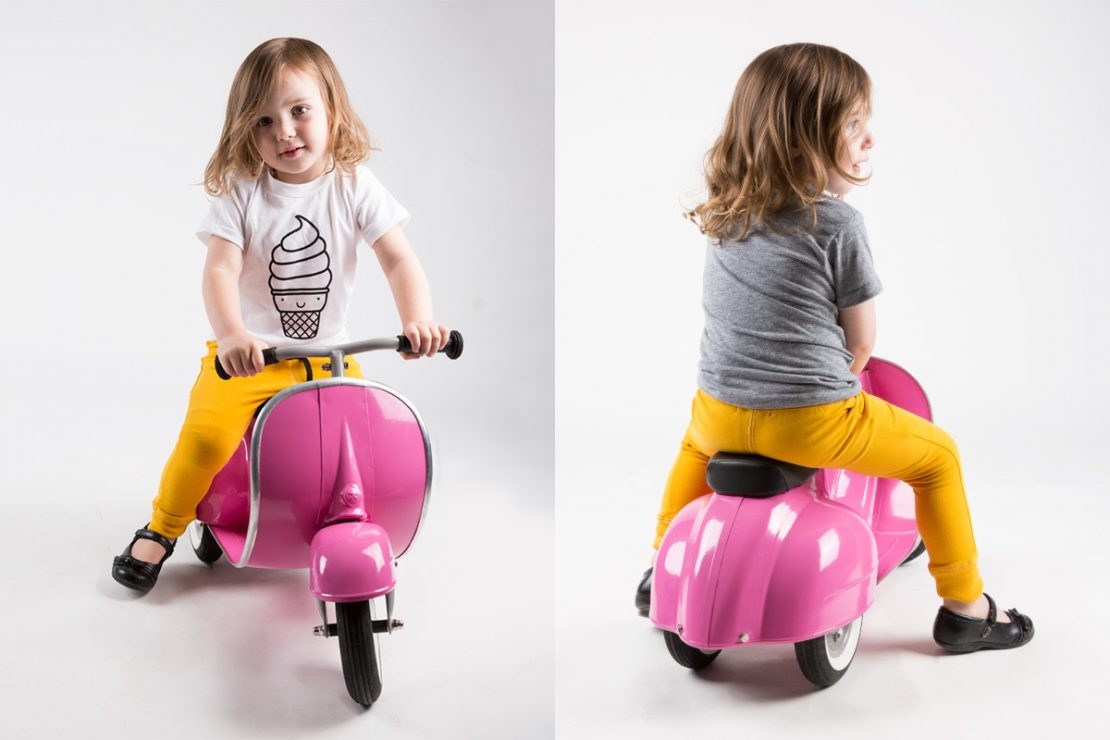 Retro-styled Ride-On from Amboss Toys
12 mo - 5 yrs
44 lb weight limit
ASTRA Best Toys for Kids 2019
2019 Winter Holiday Catalog Item
So chic. So vintage hip. So very very zippy!
The Primo from Amboss Toys is a three wheeled ride-on toy that has all the class and flair of an Italian scooter. Made from powder coated metal, it's a sturdy and durable ride. The metal rimmed wheels have plastic tires that give it a soft easy ride. The white walled detail is just an added bonus!
A well-padded faux leather seat is a comfy perch for little riders.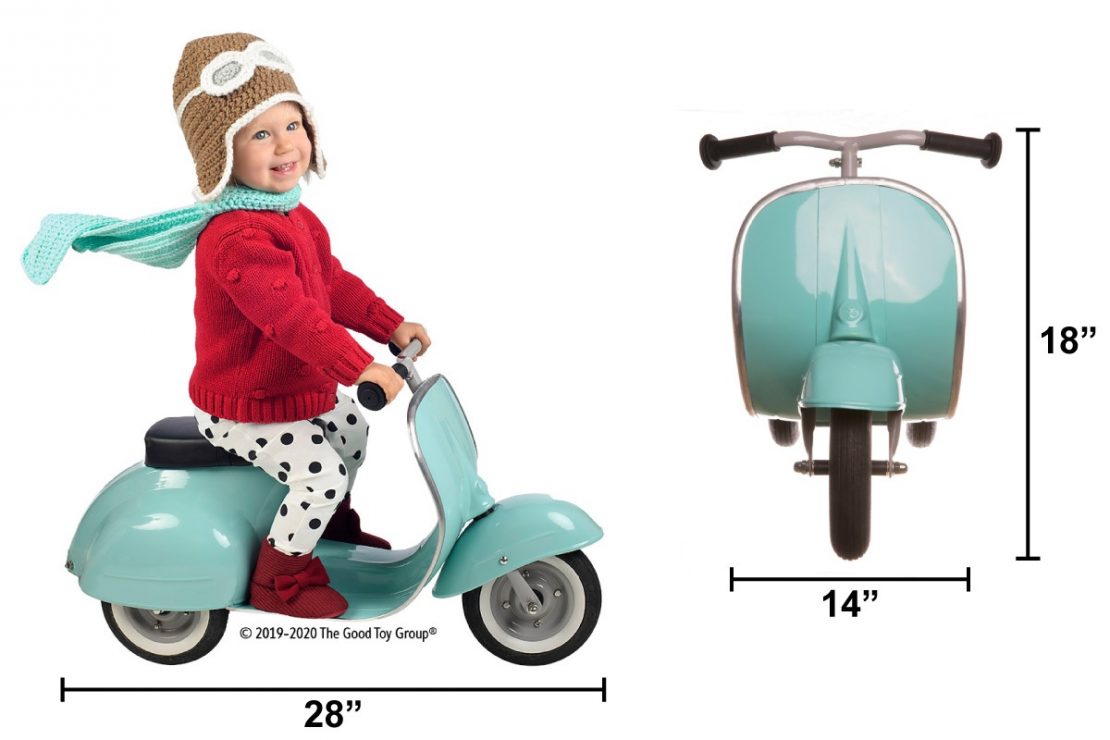 It measures about 28" long and is 14" wide. It's a perfect little ride for fashion forward toddlers!
Available in yummy colors:
Blue, Orange, Pink, Yellow, and Mint