Ridley's Joke Cards
Punny groaners. Dad jokes. Family friendly, and clever, these joke cards are visual puns, too!
---
100 Cheesy Jokes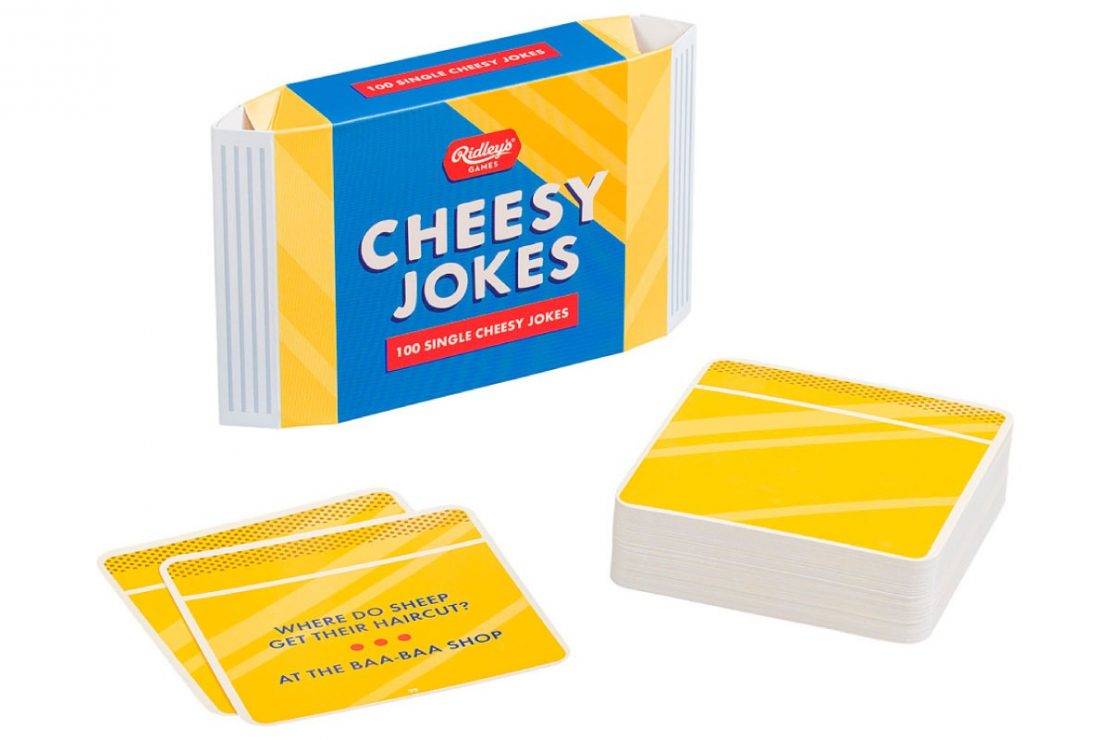 "Where do sheep get their haircut?"
At the Baa-Baa Shop!
---
100 Knock Knock Jokes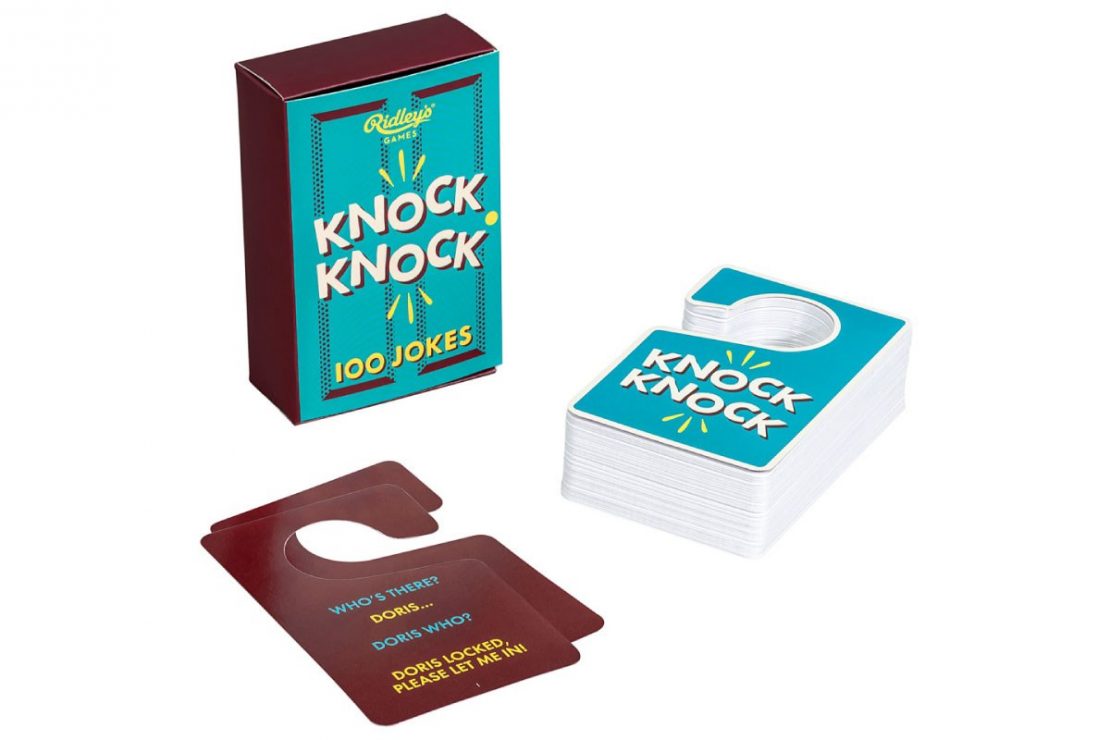 Knock Knock
Who's There?
Doris…
Doris who?
Doris locked, please let me in!
---
100 Junk Food Jokes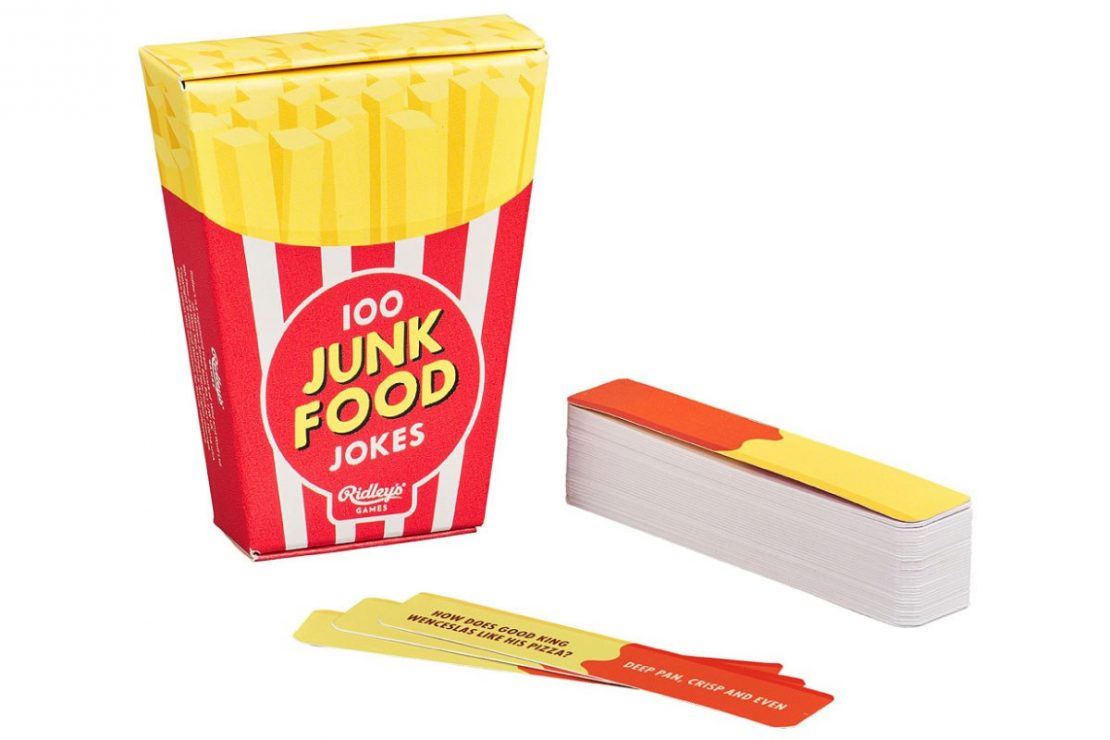 "Where do burgers go to dance?"
To the Meatball!
"How does Good King Wenceslas like his pizza?"
Deep pan, crisp, and even!
---
100 Corny Jokes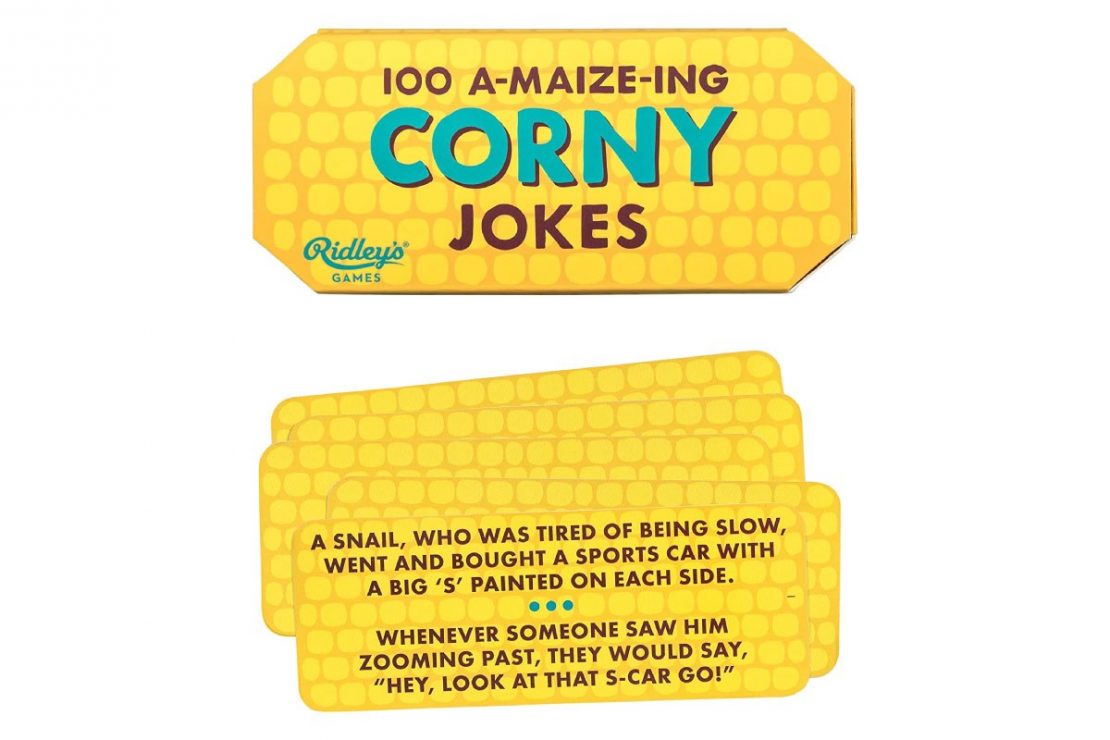 A snail, who was tired of being slow, went and bought a sports car with a big "S" painted on each side.
Whenever someone saw him zooming past, they would say "Hey, look at that S-Car Go!"