Rock and Roll It Instruments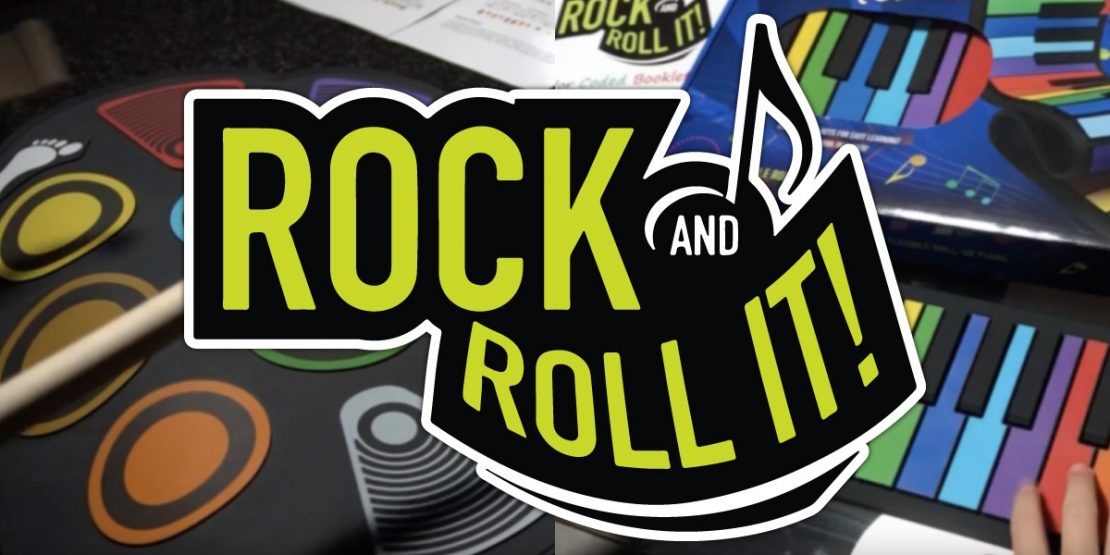 Rock Out with a Flexible Piano and Drum
Budding musician in the house? Tight on space? We hear ya. Nothing eats up acreage like a piano. Or a drum kit! Rock and Roll It instruments are a space-saving dream. When practice time is over, roll 'em up and stash 'em anywhere! On a shelf, in a drawer, or under the couch, Rock and Roll It fits your space!
And did we mention you can plug in headphones so practice time can be … silent.
---
Rainbow Piano
Ages 6 and up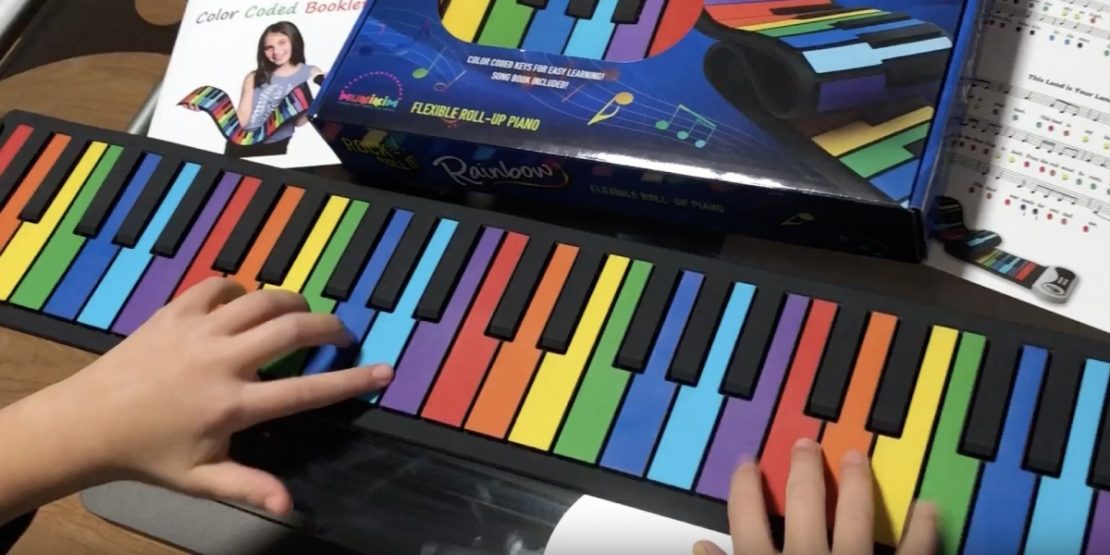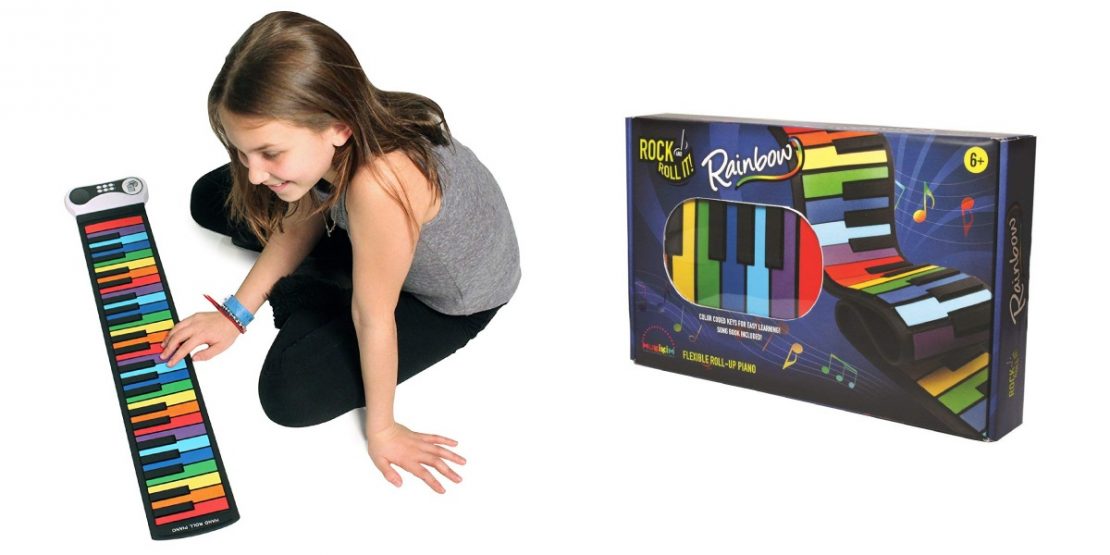 Ideal for new pianists! The 49 keys are color coded, making it easy to follow along in the included song book. It also comes pre-loaded with several keyboard tones, demo songs, and has a record and playback function.
Requires 4 AAA batteries (not included) or power it through USB.
Here's a demo video:
Also available: Rock and Roll It Piano with black and white keys.
---
SpecDrum
2018 ASTRA Best Toys for Kids Winner
Ages 6 and up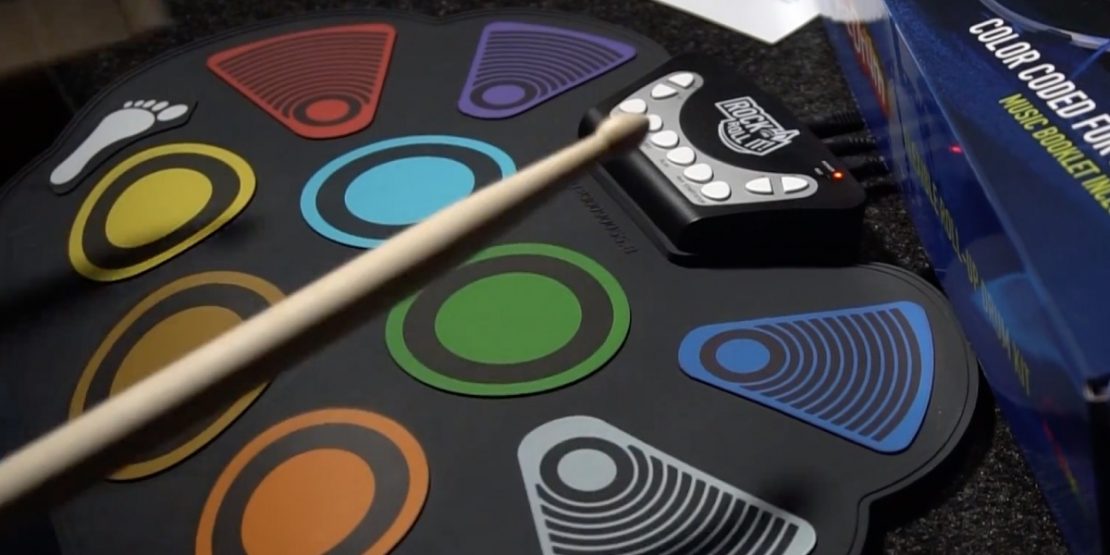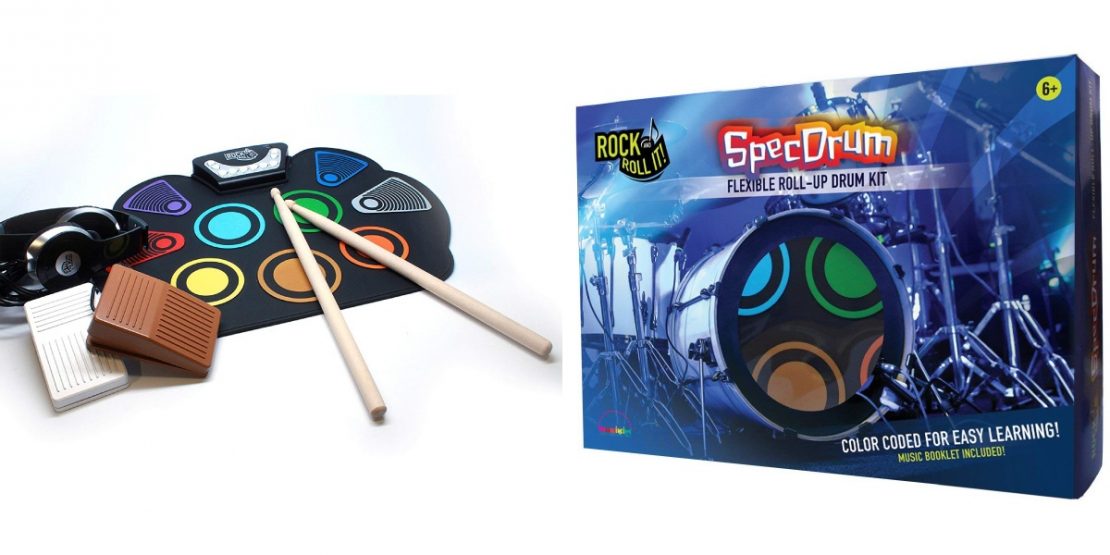 Go ahead and bang out a killer riff. Practice your beats. Learn the basics. The SpecDrum makes it simple. Each drum pad and cymbal is color coded, so you can easily play out of the songbook. Several drum sounds to choose from, plus it has record and playback abilities. With included headphones and pedals, this is a portable drum set to take on the road to rock 'n roll glory!
Requires 2 AA batteries (not included) or power it through USB.
Here's a video of what it can do: