Singing Machine Kids Pedestal Karaoke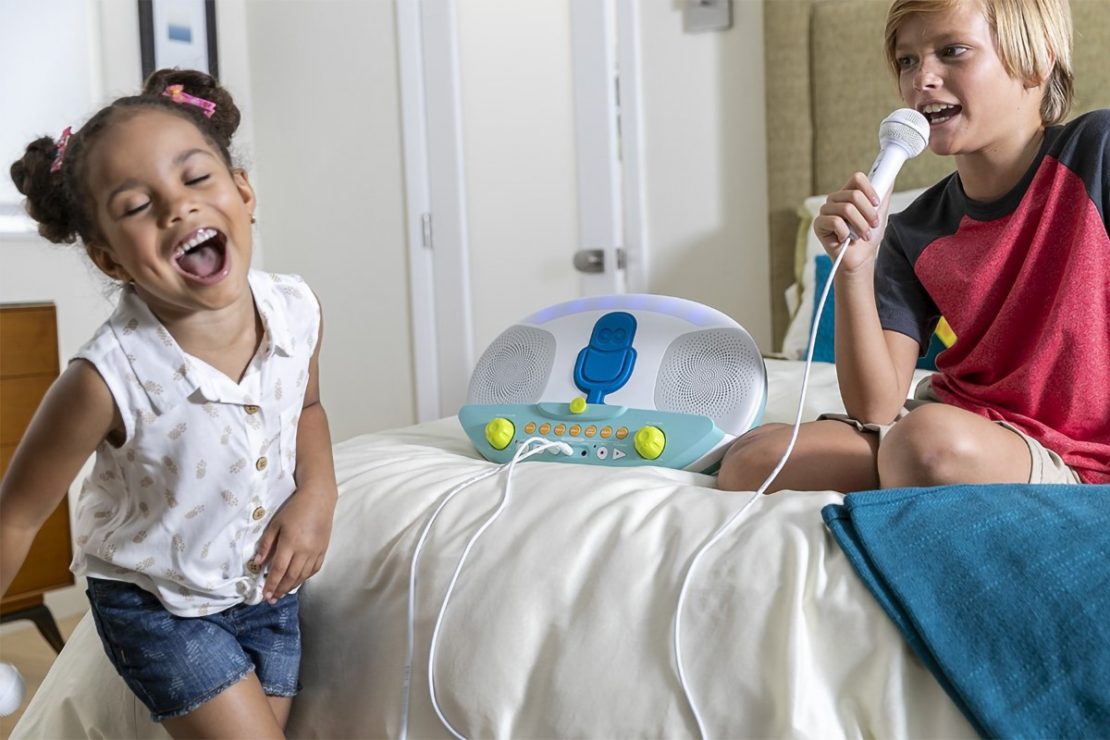 Let's get the gang together and put on a show!
The Karaoke Kids Pedestal is perfect for little entertainers. It's height adjustable from 25" tall to 36", comes with two wired microphones, and has a record/playback function. Connect your bluetooth device to stream content from your favorite karaoke app through it's speaker. There's also a line-in to connect. Add in the six vocal effects and it's showtime!
Want to take the show on the road? The singing machine itself lifts off of the pedestal for portability and can run off of 4 C batteries, not included.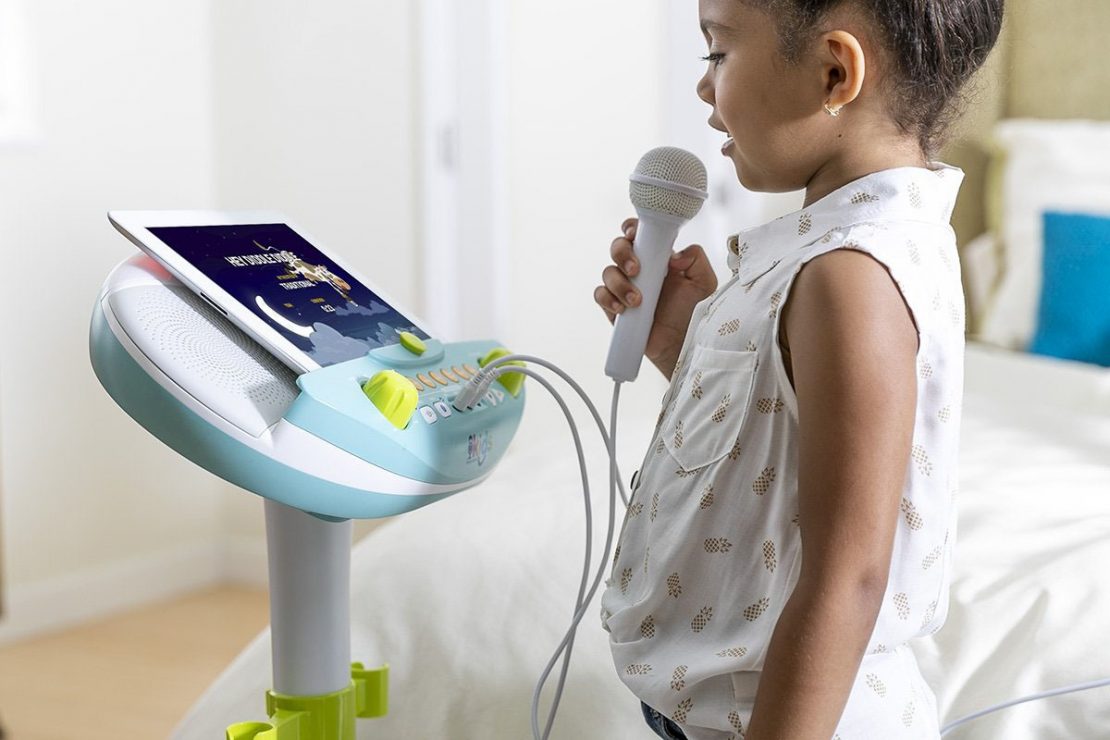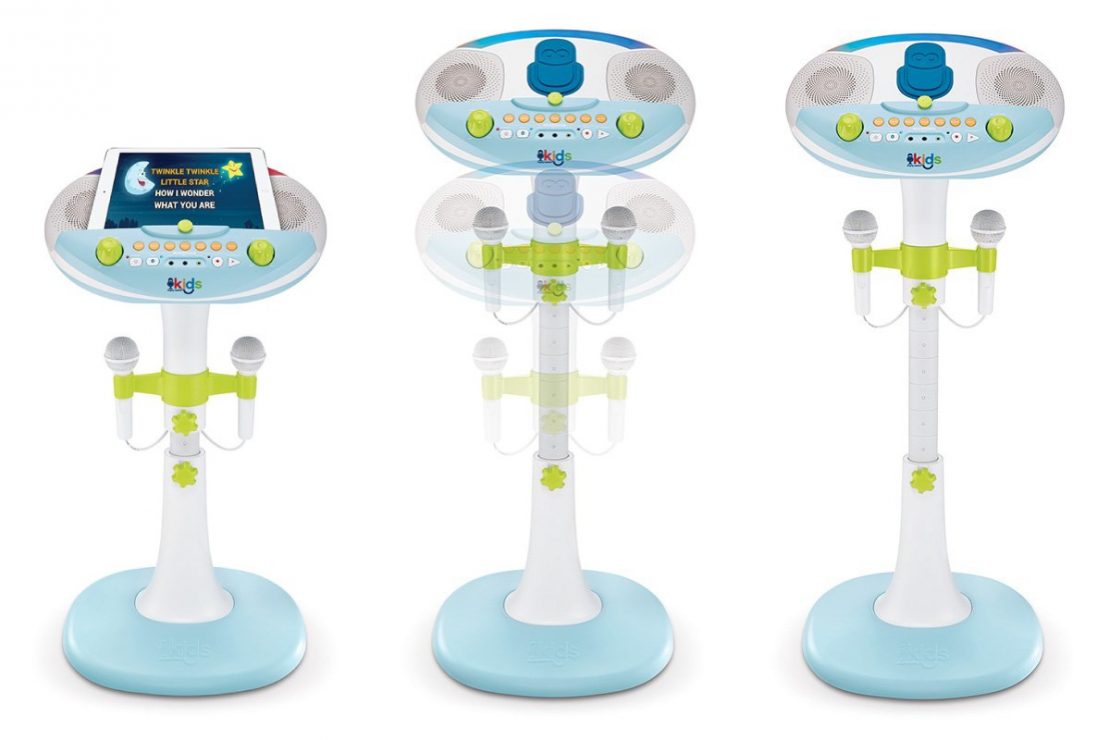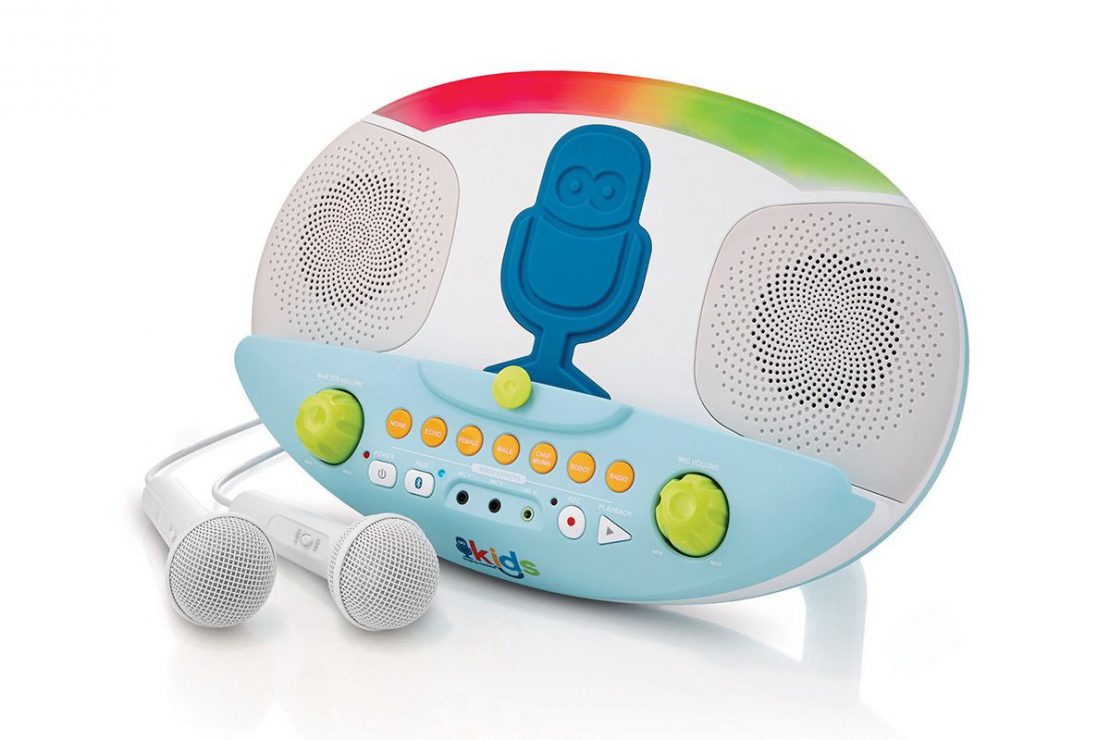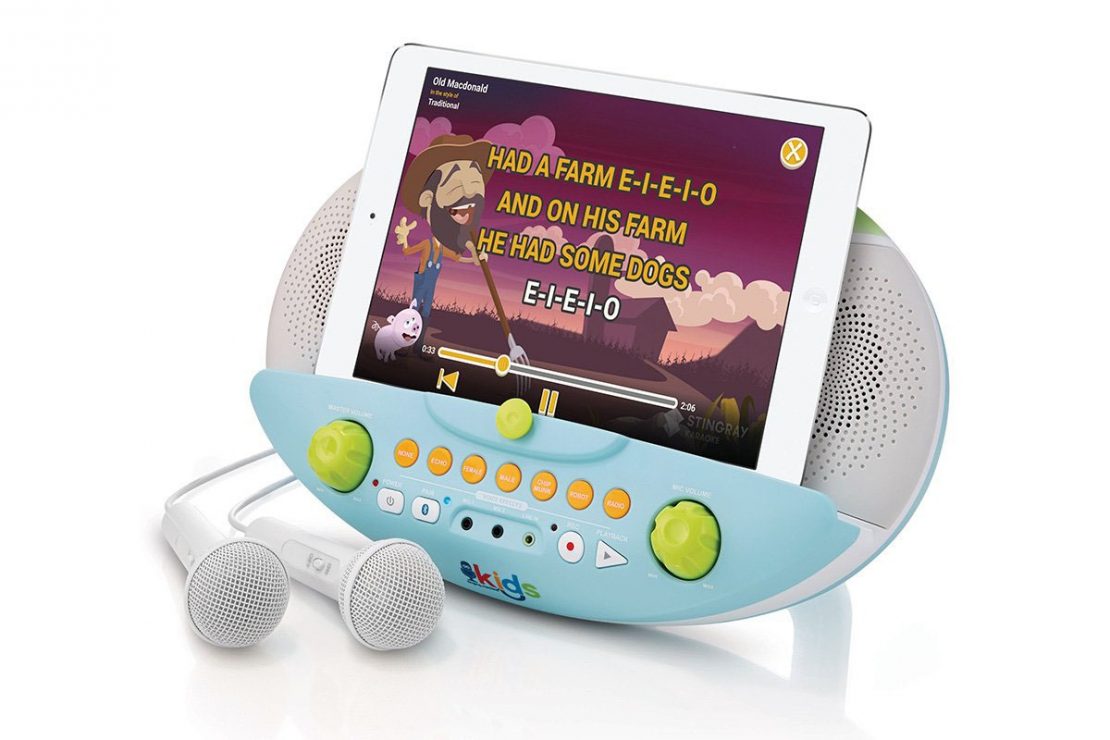 In the box:
Kid Pedestal SMK1010
2 wired microphones
AC adapter
Please note: pictured tablet is not included.