Slime Art Masterpiece Kit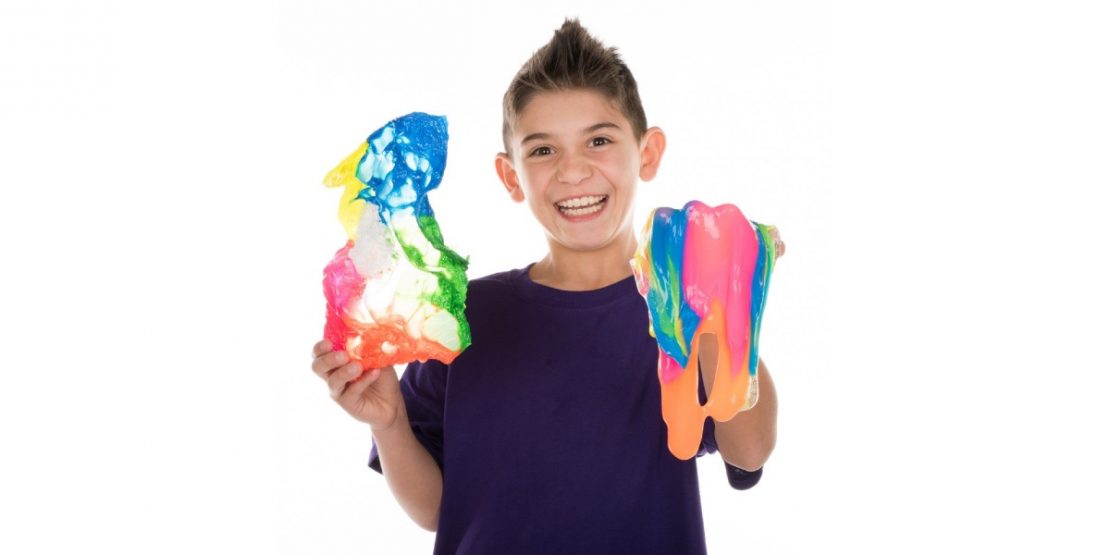 Mix up an ooey-gooey slimy sensation!
Spangler Super Slime is some crazy stuff. It doesn't use glue, is non-staining, and has some seriously stretchy stringy goopy properties. It's a hands-on science experiment with polymers!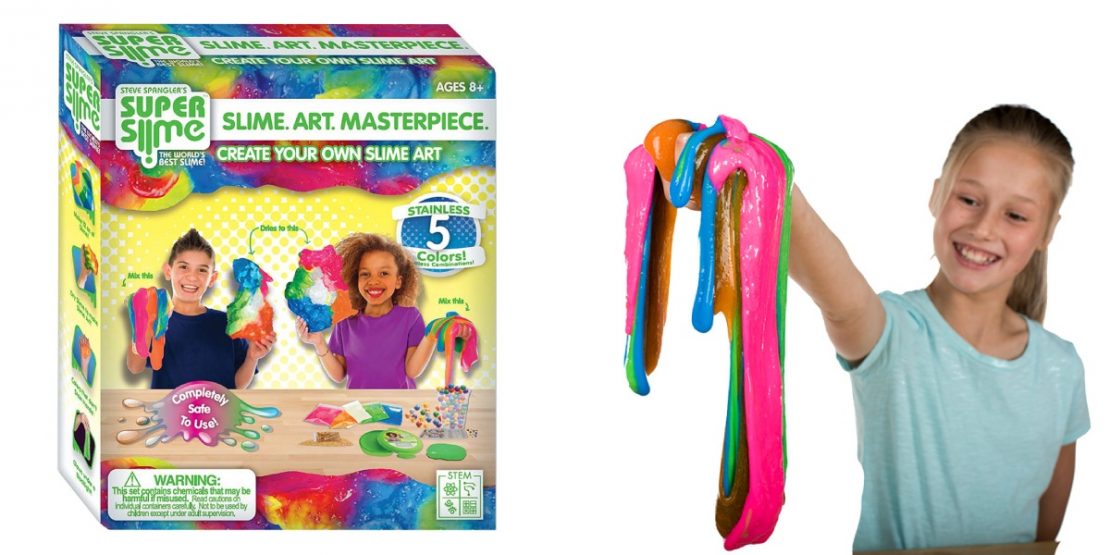 The Slime Art Masterpiece Kit comes with:
3.4 oz of Green, Blue, Orange, Yellow, and Clear Super Slime
4 oz Super Slime Activator (Sodium Tetraborate Tri-hydrate)
Glitter
Garbled Marbles
Styrofoam Beads
Suction Cup Window Hook
Instruction Manual and Experiment Guide
Ages 8 & up
Want to create a magical piece of art? Take your puddles of goo and allow them to solidify on a clean surface (this will take several days, so the kitchen table may not be the best spot). Once they're mostly dry, you can ripple, twist, curl, and wave it into an amazing work of art!
Watch their video for a better idea of how it works: