Snap Circuits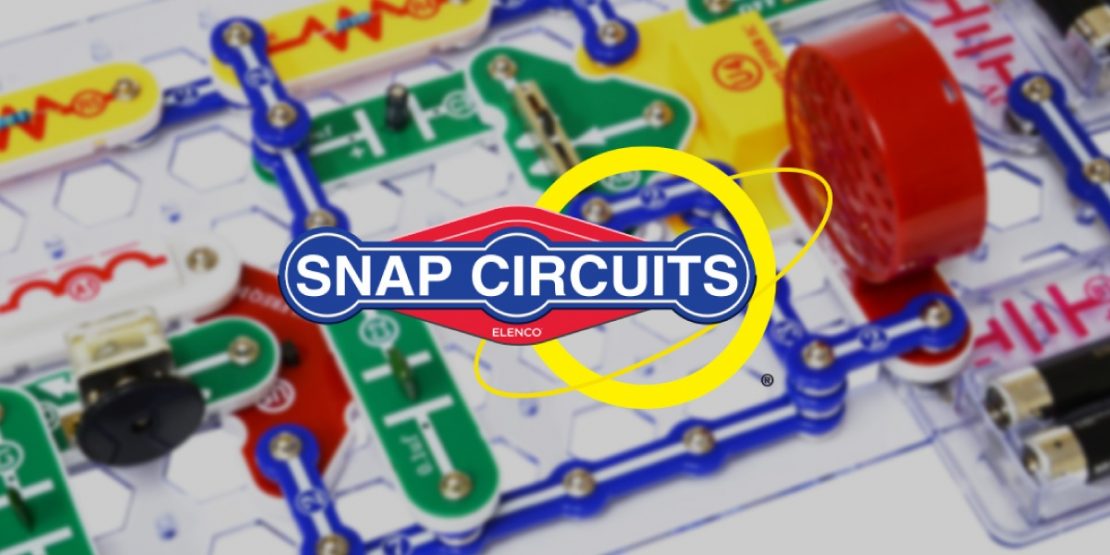 Learn Circuitry in a Snap!
Ages 8 and up
Snap Circuits makes learning electronics easy and intuitive. The plastic baseplate has little nubs that you snap the circuitry components to. Build from this base layer and create all sorts of things! The easy to follow instructions walk kiddos through designing, trouble-shooting, and expanding basic circuits. And no tools or soldering required!
All sets work together, so start with a basic set like the SC-300 and grow your electronic abilities from there!
---
Snap Circuits SC-300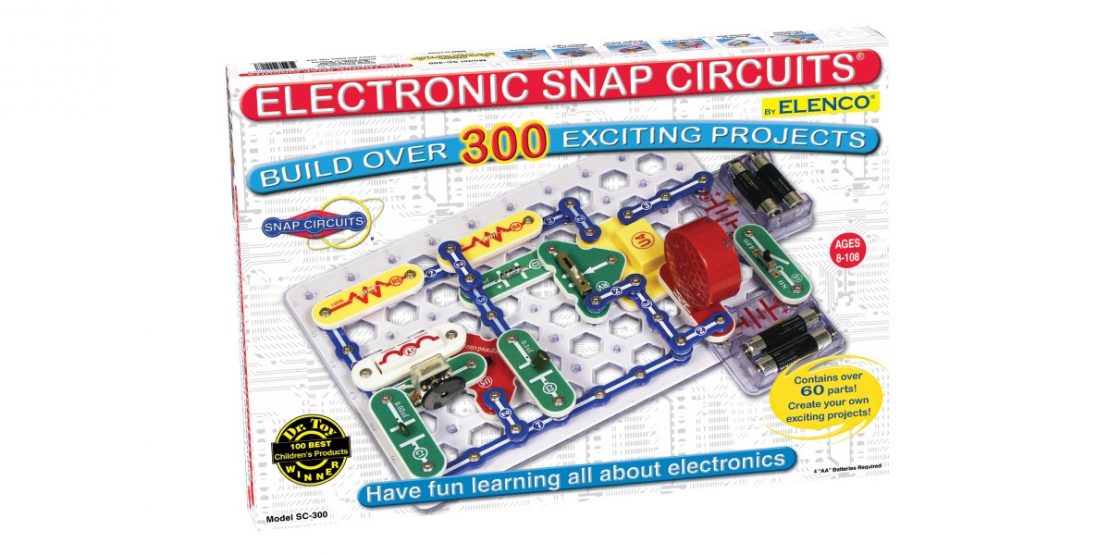 Basic is good. Basic is how you start. The projects in the SC-300 Snap Circuits let kiddos experiment and play with electricity in a safe and fun way! The easy to follow instructions walk them through all they need to know to understand the basics. Where they go from there? Limitless!
Includes 60 components to build over 300 projects.
4 AA batteries required, not included.
---
Snap Circuits Bric: Structures- New in 2018!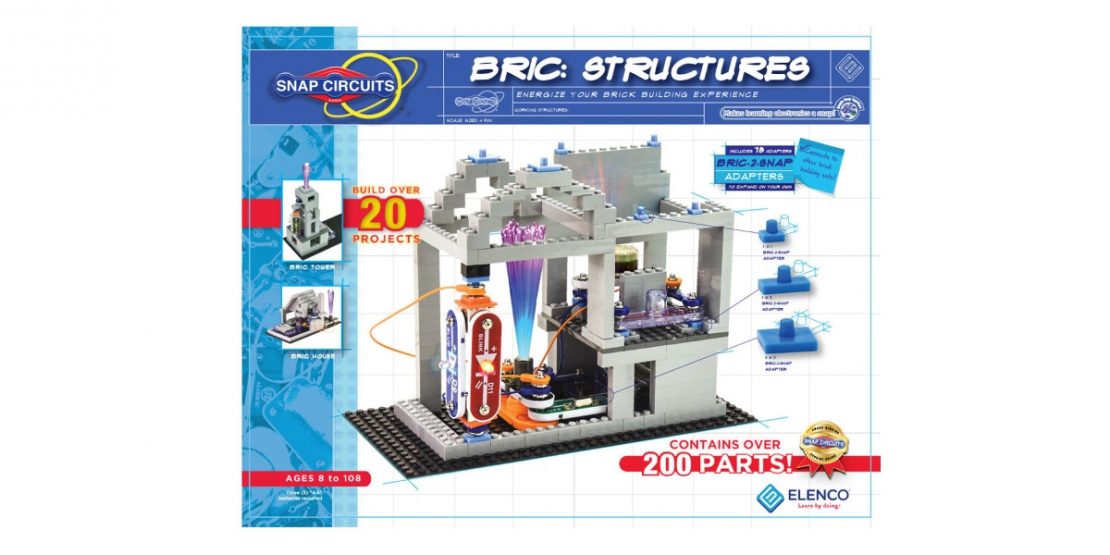 ASTRA Best Toys 2018 Winner, 2018 Winter Holiday Catalog Item
Combine the electric excitement of Snap Circuits with your favorite brick blocks like LEGO! Using their special Bric-2-Snap pieces, you can create an endless variety of structures that can light up or move. It's brilliant combination of play and STEM learning!
Includes 20 Snap Circuit components, 75 Bric-2-Snap pieces, 140 building bricks, and the easy to follow instruction manual.
3 AA batteries required, not included.
---
Snap Circuits Arcade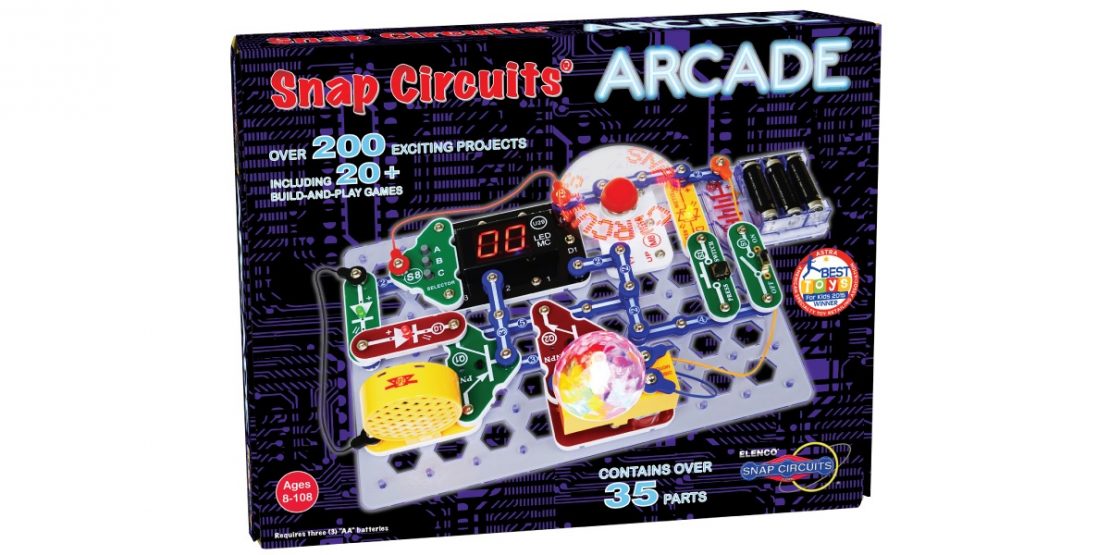 Create an LED display, program the Word Fan, and play some arcade style games! All while learning about circuits and electricity.
Contains over 35 parts to complete 200 projects.
Requires 3 AA batteries, not included
---
Snap Circuits Light
Build over 175 lighting projects using the kid-friendly Snap Circuits format. And when you connect your phone or other device*, you can make the lights dance with your music!
Contains over 55 parts to build the projects. No tools needed!
4 AA batteries required, not included
*to connect your phone/device to the circuit board, it must have a ⅛" headphone jack.
---
Looking for info on Snap Circuits Snapino? Click the button!
Snap Circuits Snapino