Snapino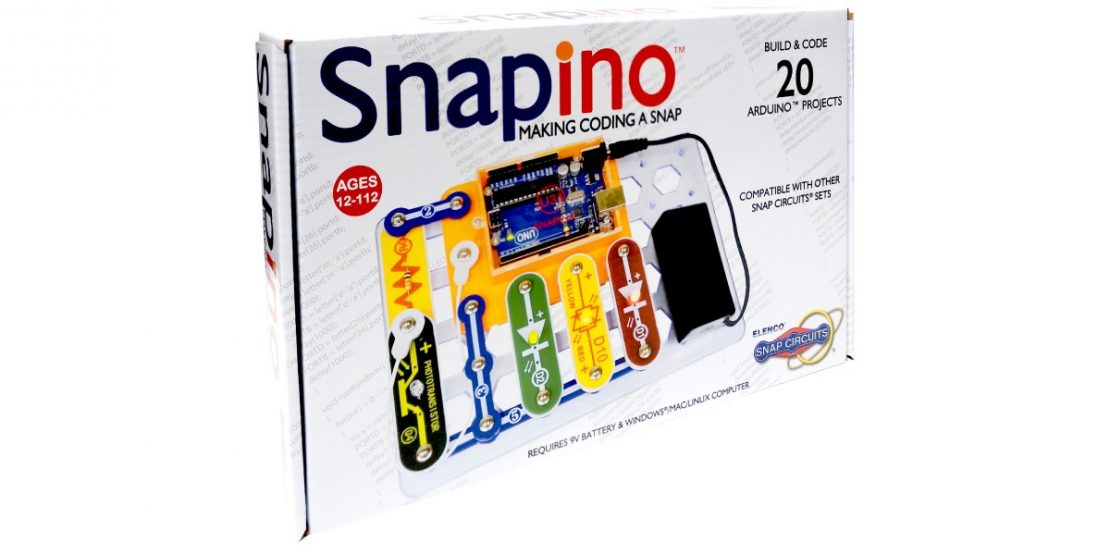 Making Arduino Coding a Snap!
Ages 12 and up
From the manufacturer:
Snapino® is an introduction to the open-source Arduino hardware-software coding environment embraced by the Maker community worldwide. Arduino is the most popular microcontroller used by Makers and Do-It-Yourselfers to MAKE and DO. No need for breadboarding since Snap Circuits® snap together and make prototyping circuit designs a snap!
Features:
The Snapino® module is a fully-compatible Arduino UNO board with all normal features and is compatible with other Arduino shields and components. - Snapino can be used with other Snap Circuits® sets to make larger circuits.
Includes 20 projects that gradually introduce you to Arduino coding with sketches (programs) already written for operating the 14 included parts. Additionally, you will find sketches written for Snapino® with other Snap Circuits® sets so you can keep experimenting.
Includes: 1 Arduino UNO compatible Snapino Module - 6 Snap Circuit Modules - 3 Snap Wires - 1 Snap Jumper Wire - 1 Snap to Pin Wire - 1 USB Cable - 1 9 Volt Battery Holder - 1 Manual
Additional download of Arduino application and Snapino® Programs & Bonus Circuits required. Instructions in the manual.
9v battery required, not included.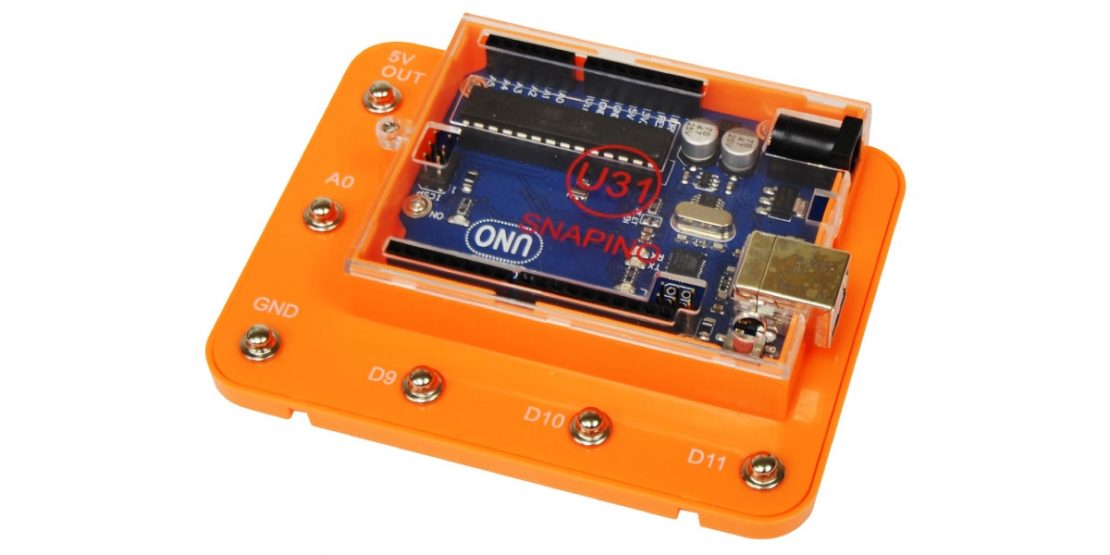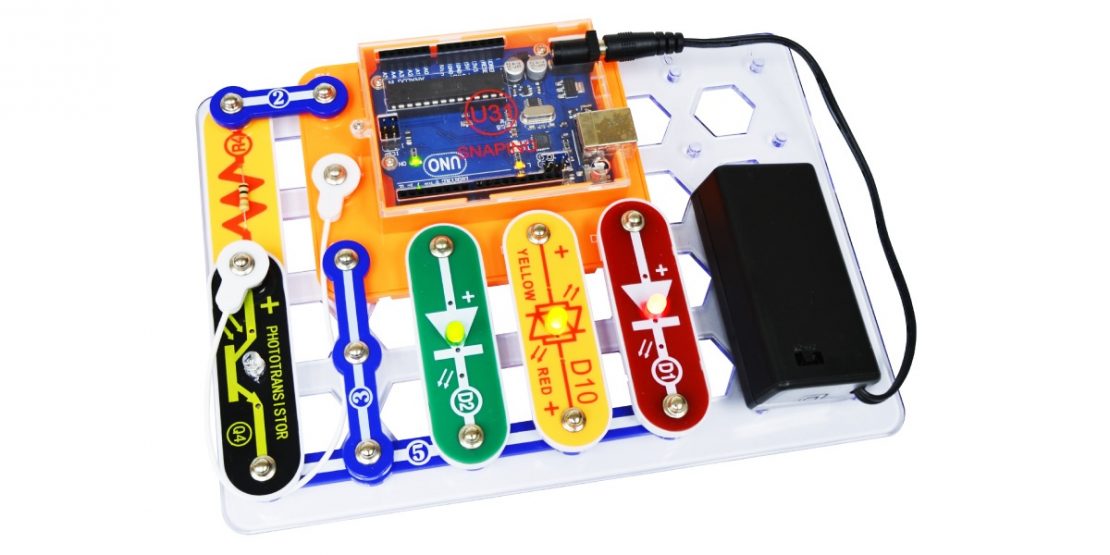 Our 2 bits:
Snapino is a powerful learning tool, but may not be right for every kiddo. It has a fairly steep learning curve (steeper than most Snap Circuit products). We've heard that the most successful kids with Snapino have a grown up or older sibling already familiar with Arduino coding that will work through the projects with them, and help them understand how the coding language works.
---
Looking for info on regular Snap Circuit sets? Click the button!
Snap Circuits