Spikeball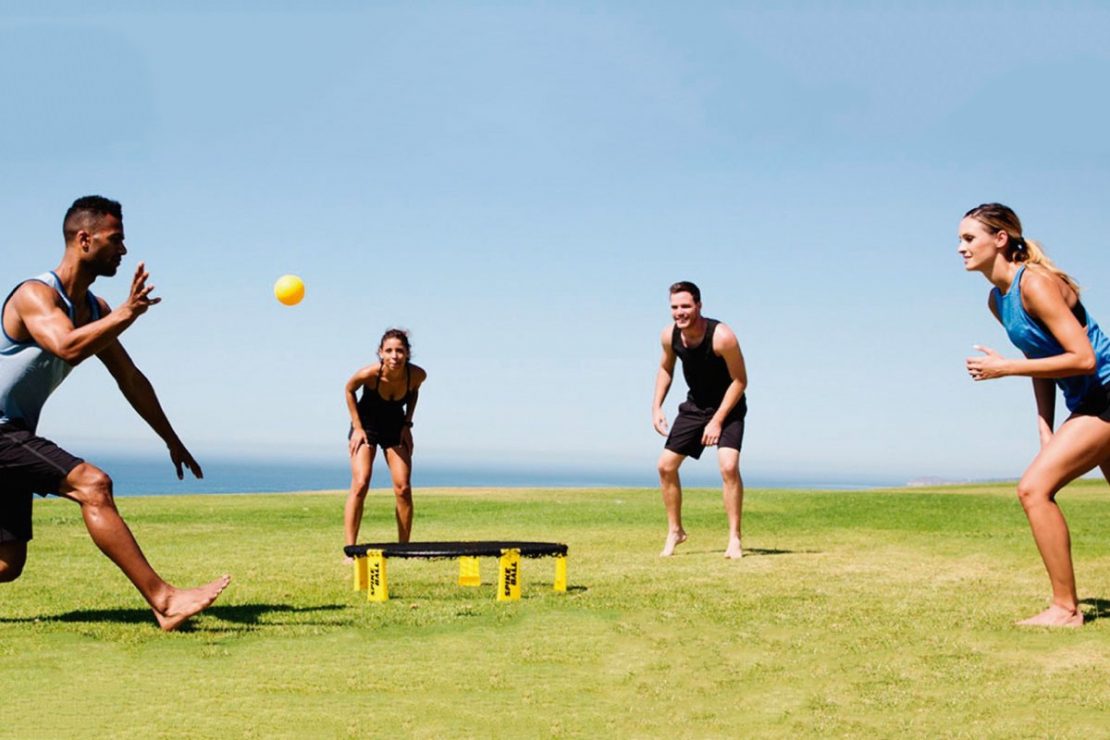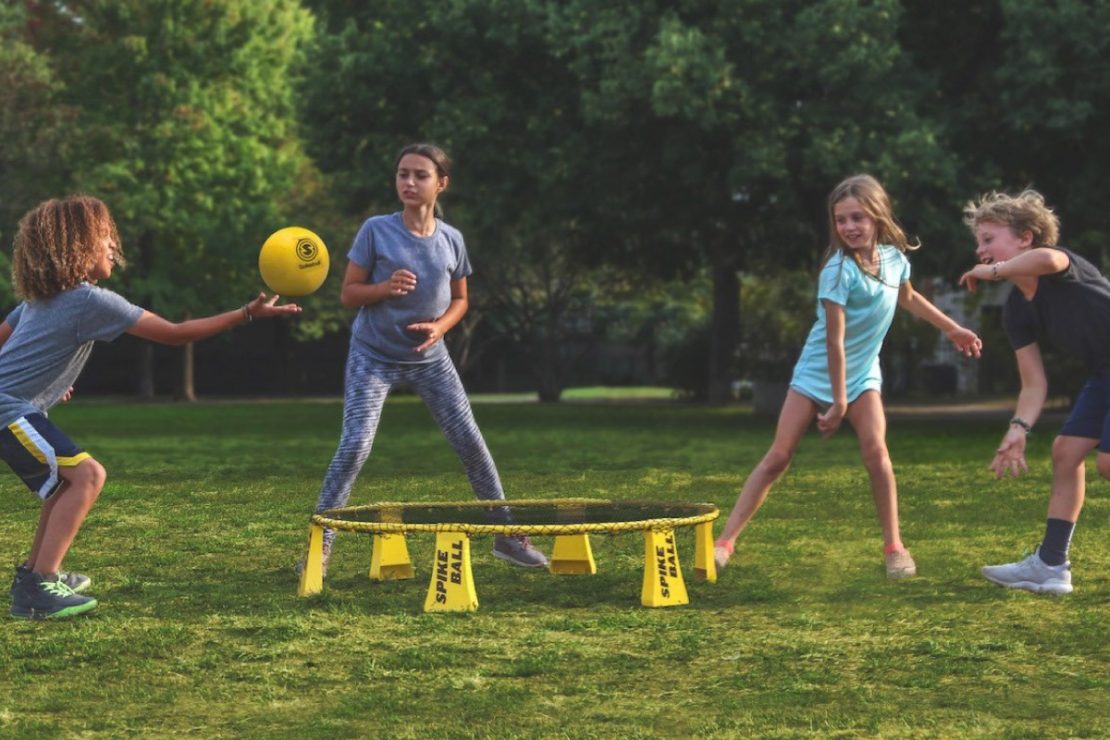 The Next Great American Sport!
What's Spikeball? It's four-square on steroids. It's like volleyball, only the net is horizontal. And a trampoline. It's … outrageously fun!
Standard play involves two teams, two players each. The idea is that your team has three touches to return the ball to the net, where it will bounce and it's the opposing team's turn. Miss the net or miss the ball and the other team scores. And you aren't limited to using your hands. If you think you can bounce the ball off your knee, go for it!