Spot It Jr Animals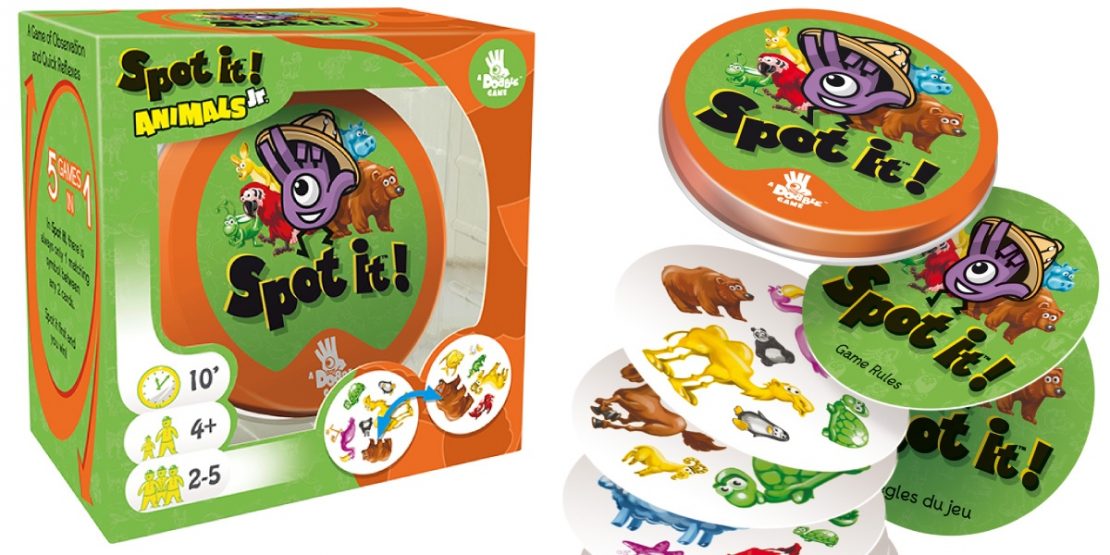 A Spot It game made slightly easier for your youngest gamers!
2 - 8 players, 4 yrs & up
Dobble/Zygomatic
Spot It Jr Animals plays the same as the original, but the symbols are slightly larger and there are fewer on each card. Packaged in a small tin, this is a game for the whole family that travels well and never disappoints!
With several ways to play, it's always a fresh game, no matter the ages playing together!

This is a how-to-play video for the original Spot It. Gameplay is essentially the same for the Jr version.