Stomp Rockets
The Original Kid-Powered Rockets!
We love Stomp Rockets. 100% kid-powered, they're a blast. Literally, a blast of air! Stomp on the launch pad to force air through the hose, launching your rocket into the sky.
---
Stomp Rocket Stunt Planes
5 yrs & up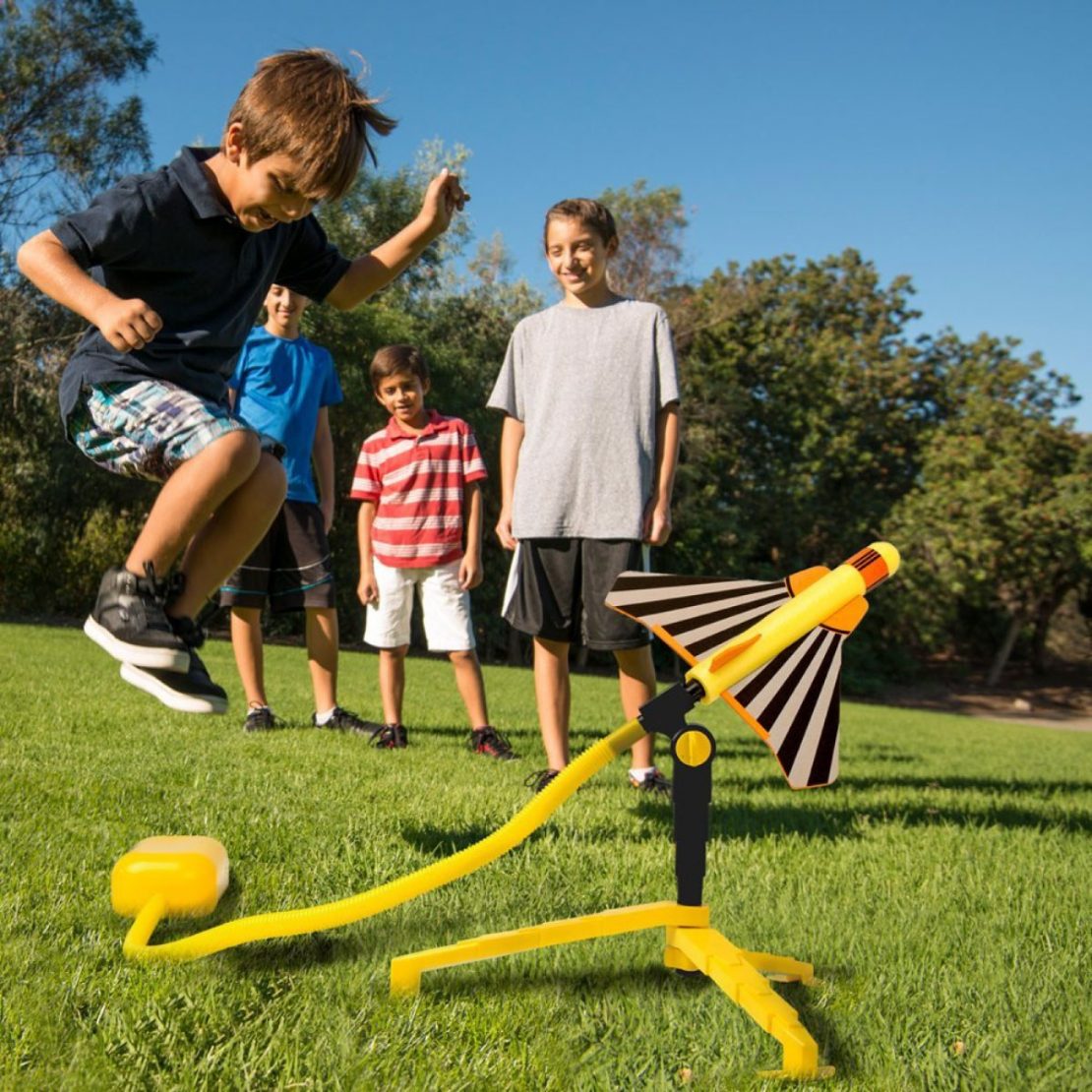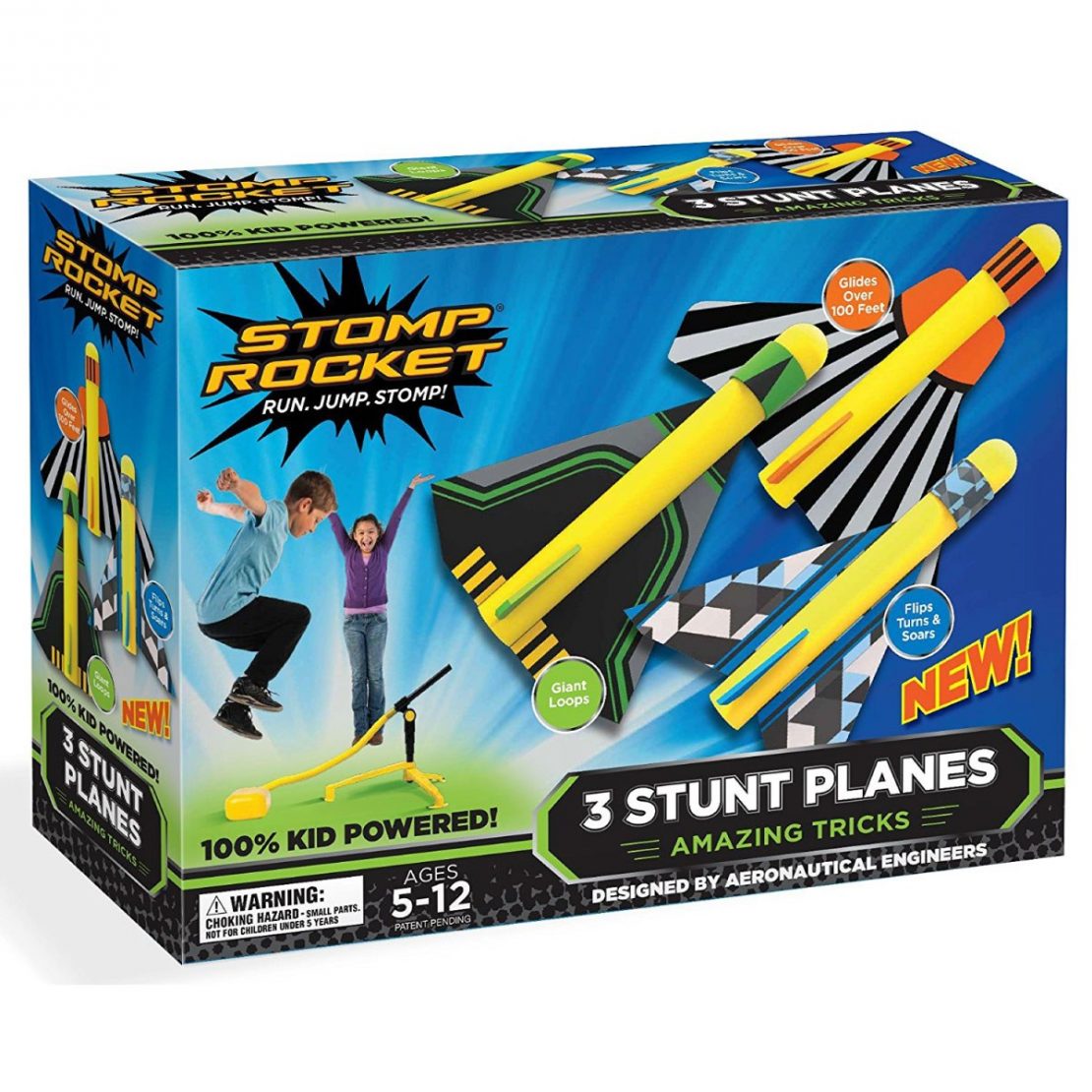 Three planes that fly and perform "tricks". Experiment with launch angles, the force of your jump, and the angle of the plane itself. It's a hands-on way to experiment with aeronautics!

Includes three planes: Looper, Glider, and Wildcat.
---
Ultra Stomp Rockets LEDs
6 yrs & up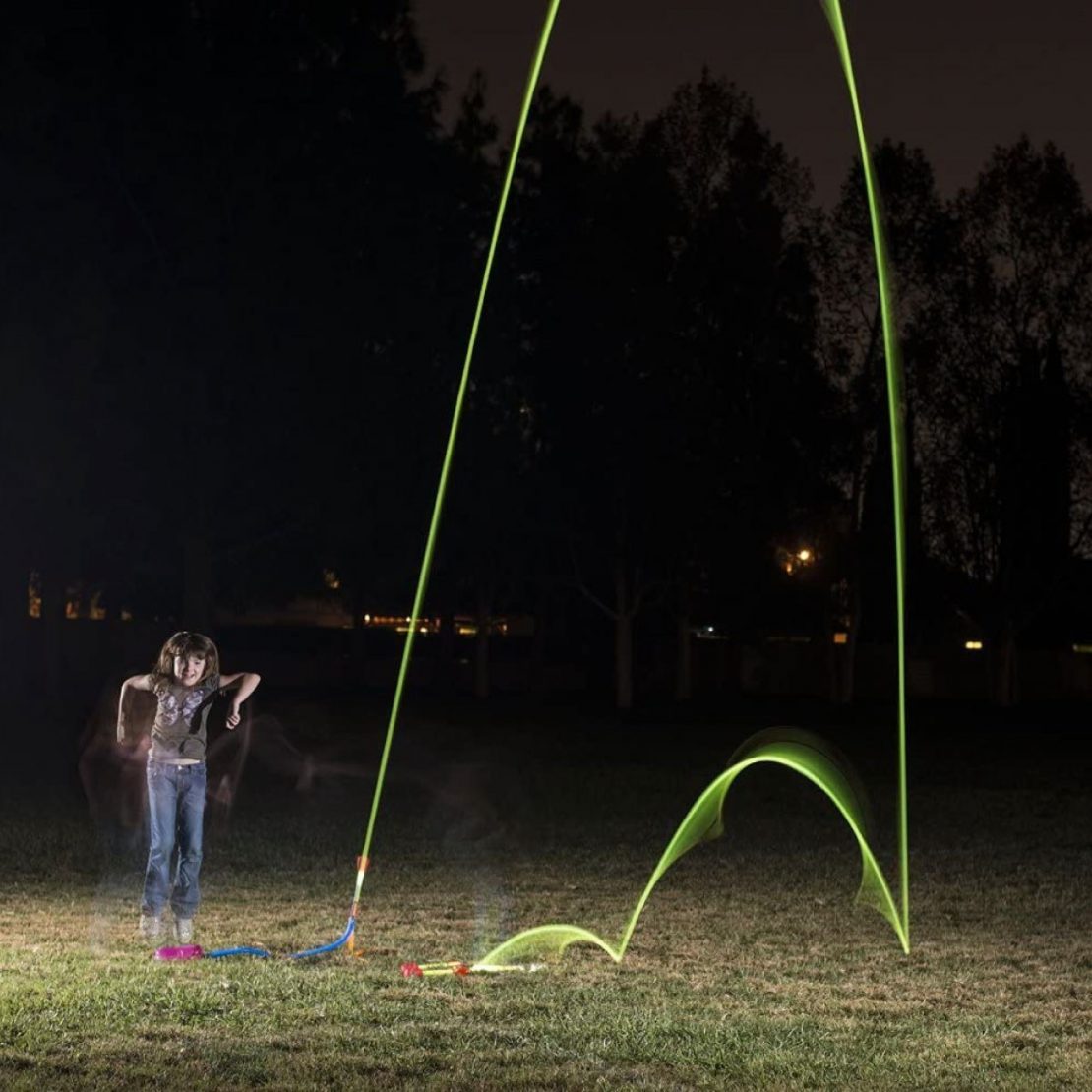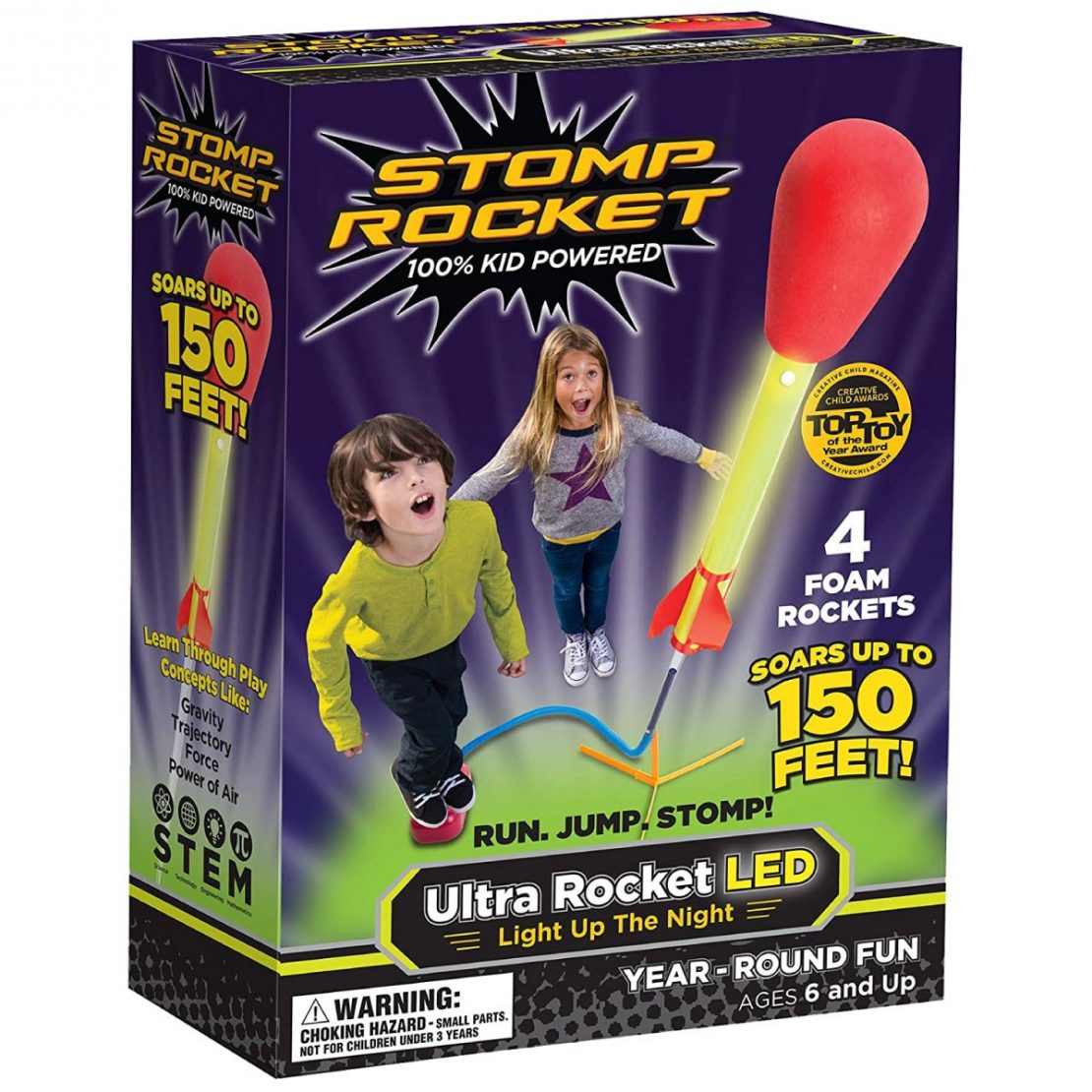 Fun both day and night! These stomp rockets are equipped with super-bright LEDs. So launch all day, and when it gets dark? It's even better! Foam tips ensure soft landings, even whey they fly over 150 feet!

Includes 4 LED rockets
---
Stomp Rocket Jr Glow
3 yrs & up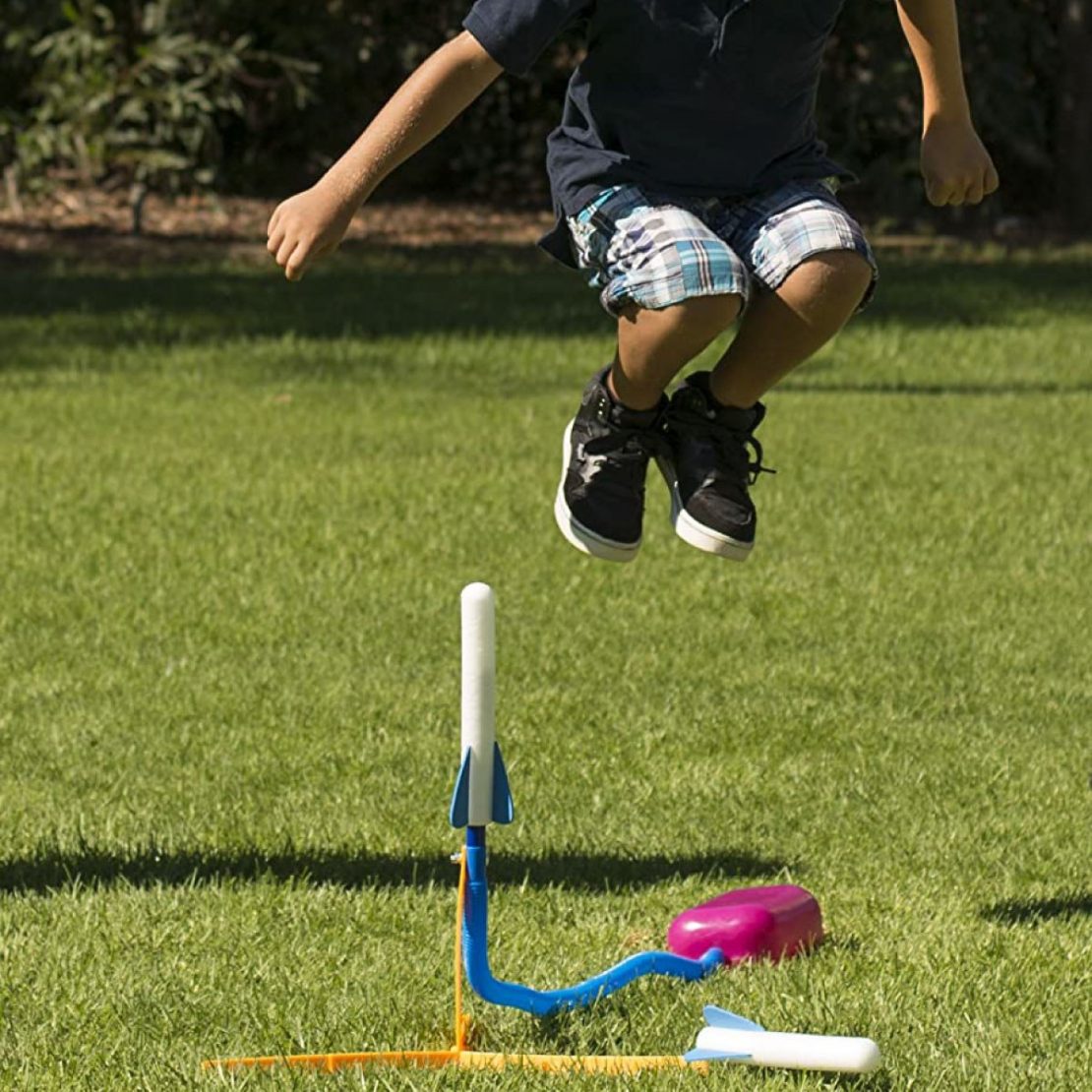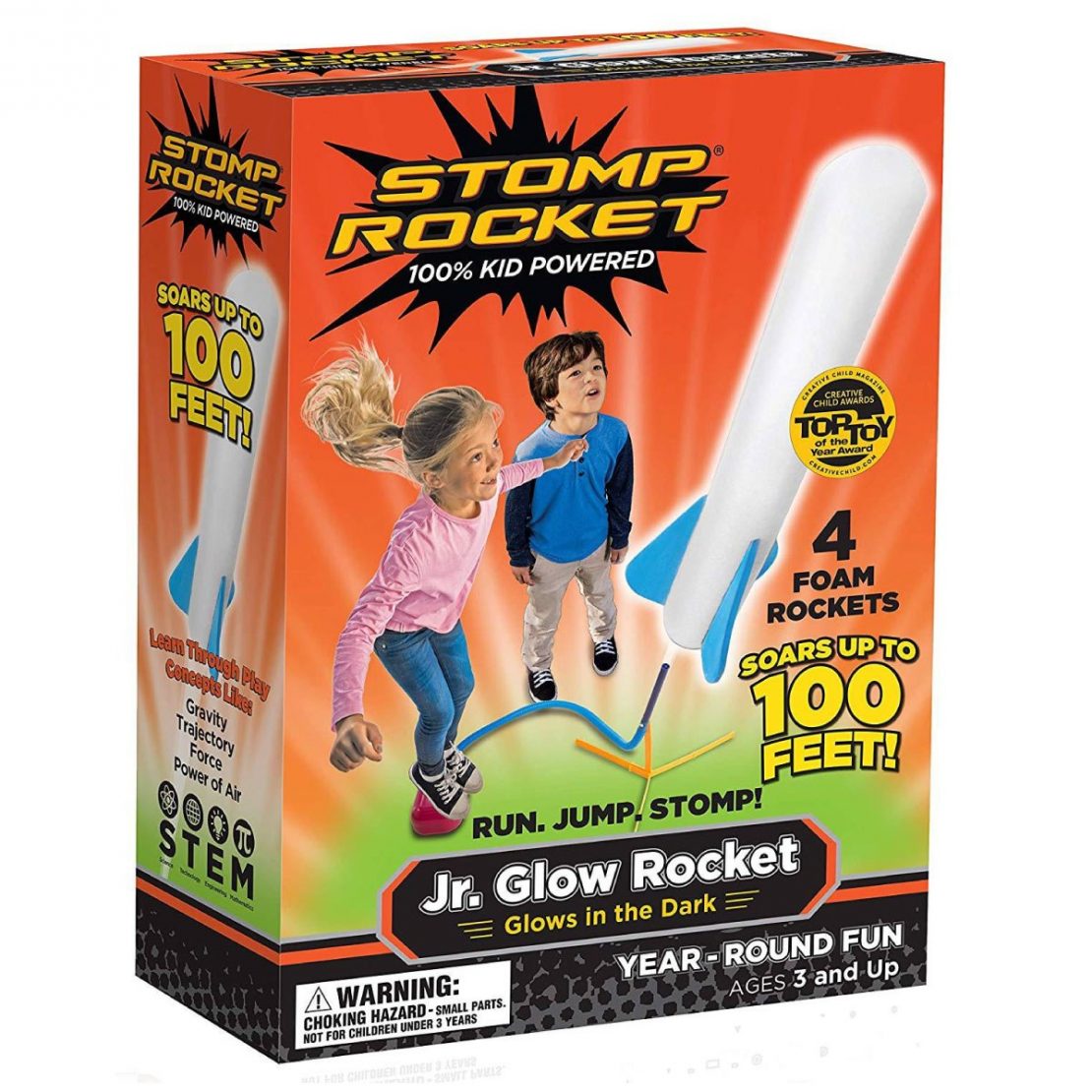 Active fun for all! Run, jump, STOMP and watch the blast of air send the rocket flying up to 100ft! And these stomp rockets are soft foam… that glow in the dark!

Includes 4 rockets.