Sushi Go Party
A Party Platter of Fun!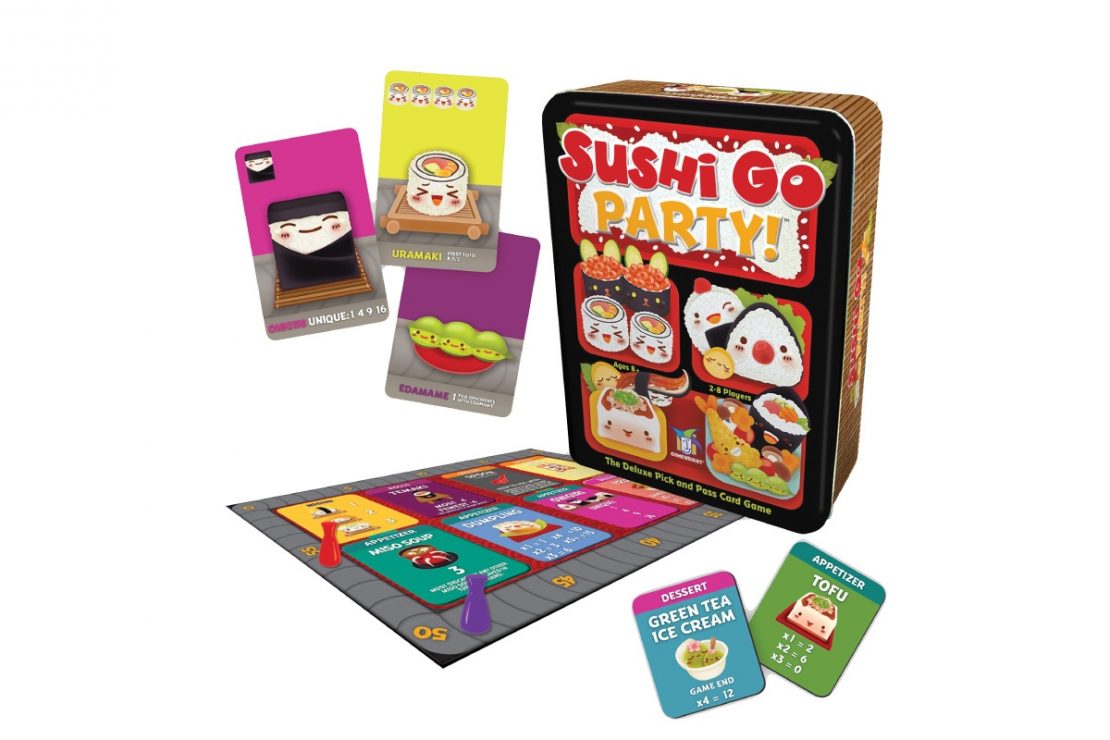 2 - 8 players, 8 yrs & up
Gamewright
So you love Sushi Go? Bring this expanded version to your next party table!
Earn points by collecting winning sushi combos. Or customize the game by choosing from an a al carte menu of more than 20 delicacies!