The Quest for El Dorado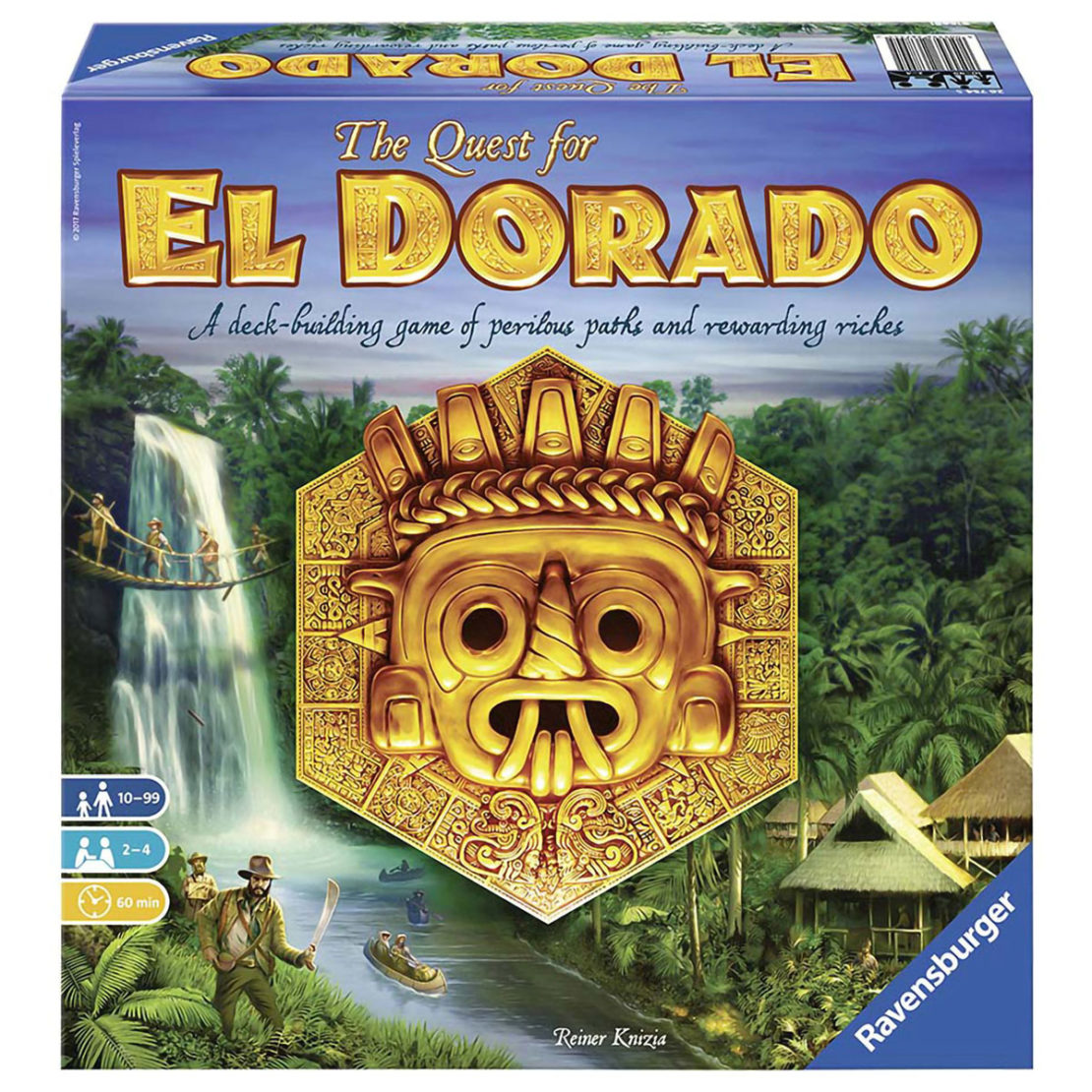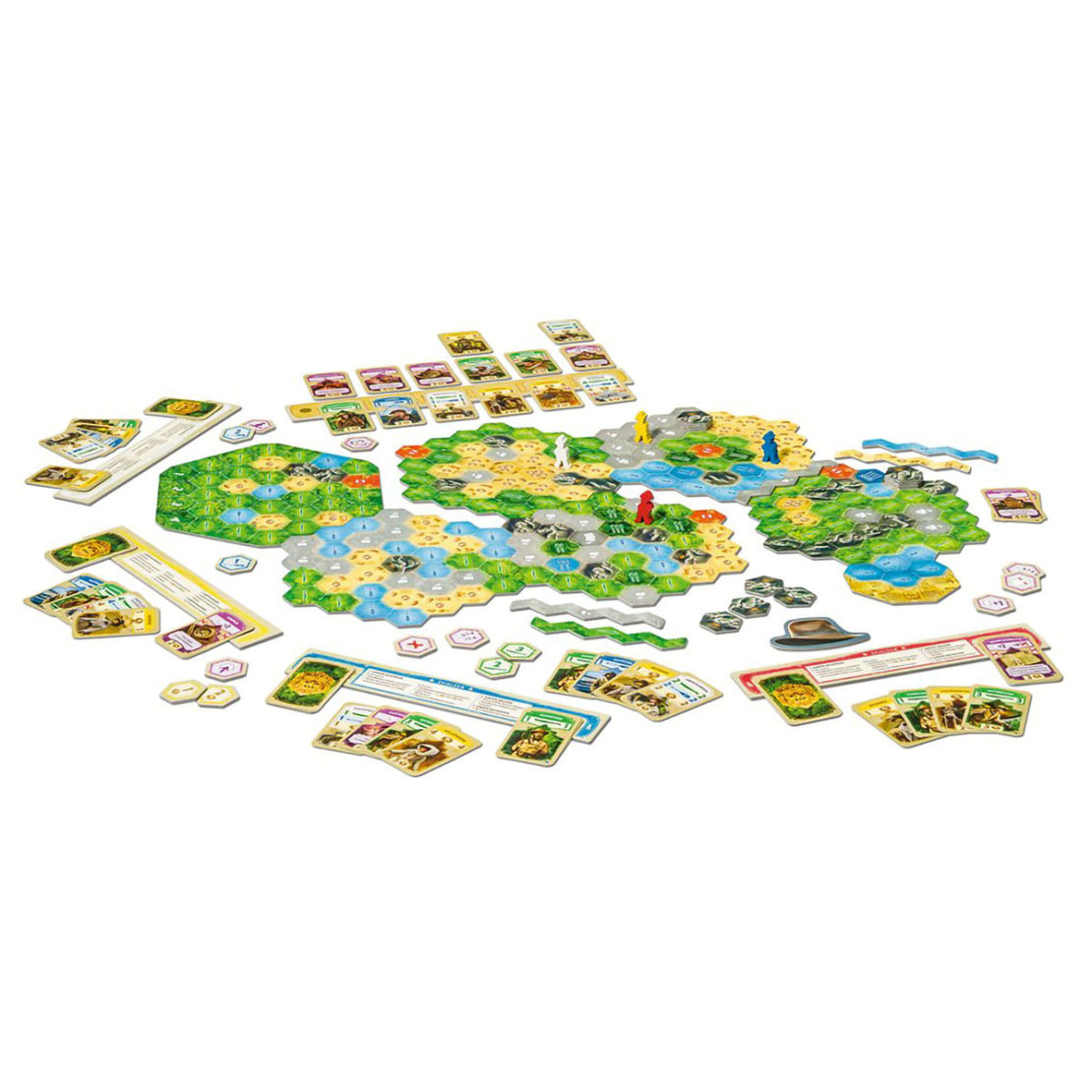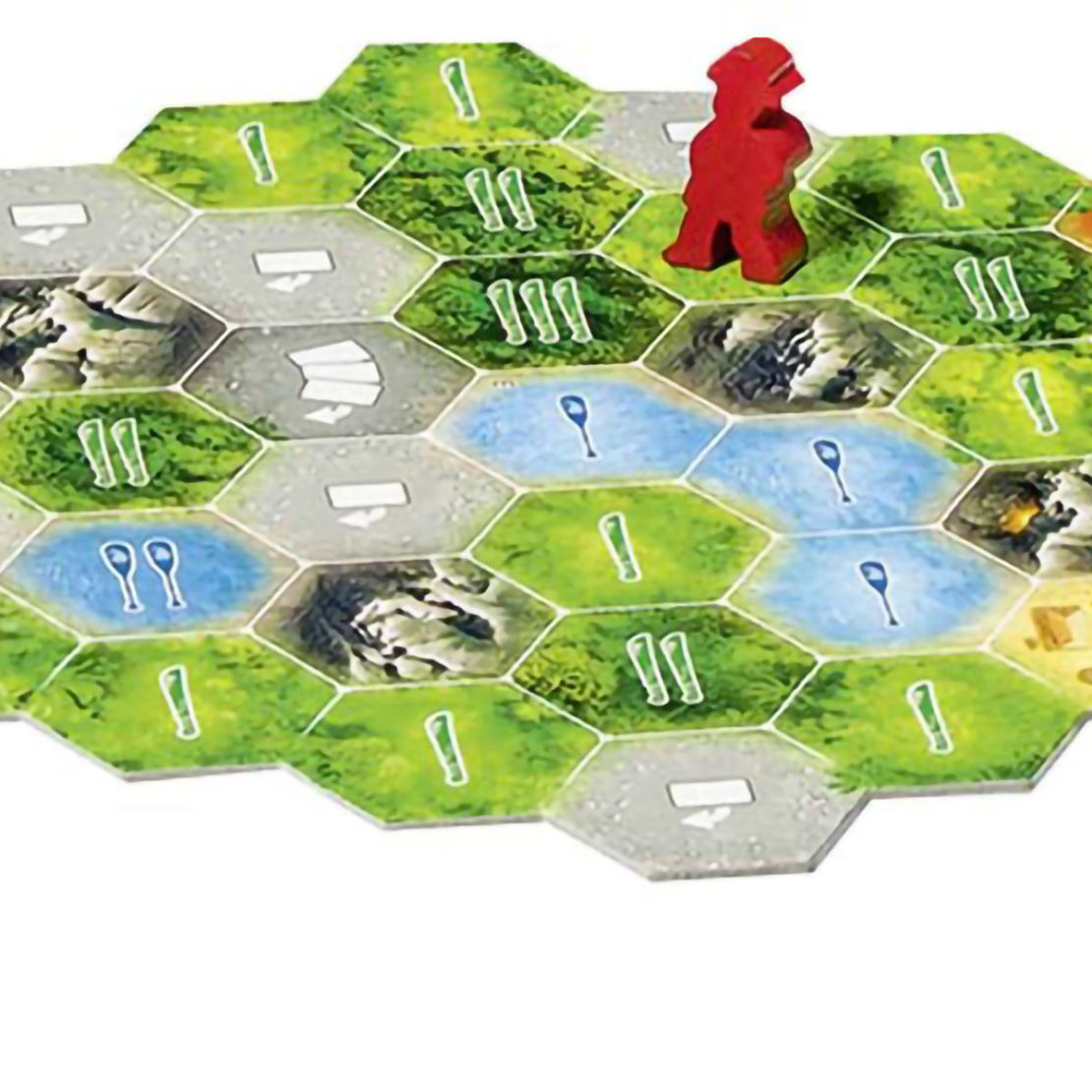 A Deck Building Game of Peril and Riches from Ravensburger
2 - 4 players, ages 10 and up
Search for the golden city... If you dare!

Assemble your expedition and travel through the jungles of South America. Every player begins with a basic crew, hiring others as the game progresses, and collecting important items to complete the quest.
This is a deck building game as well as a board game. The cards in your hands dictate how well you can navigate the terrain on the board. The game board is a familiar hex design. By drawing, discarding, and "buying" new cards, you will strive to have the best team and resources to reach your ultimate goal... El Dorado and riches!