Turing Tumble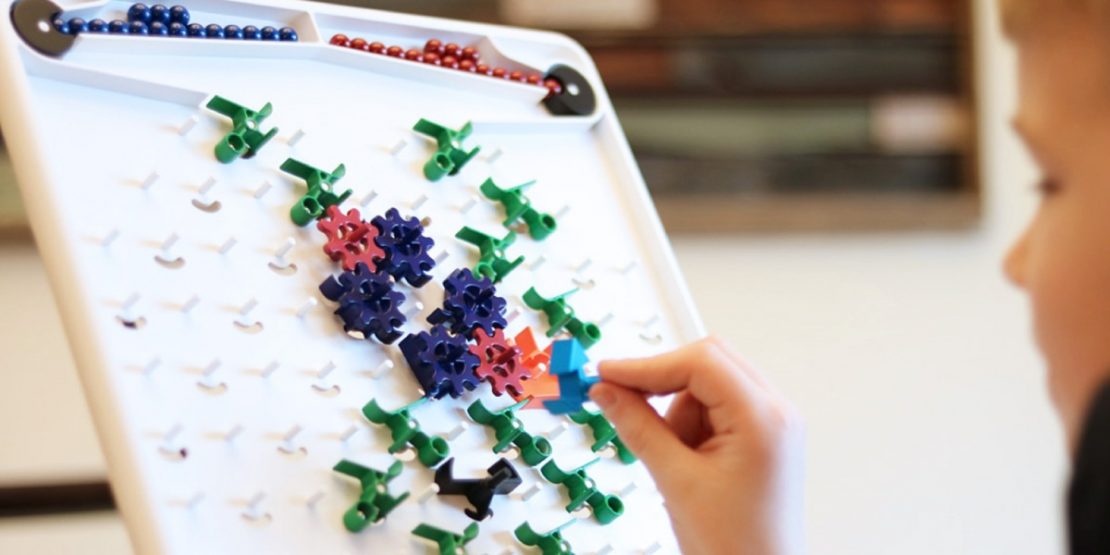 Use Your Marbles and Power a Computer!
Ages 8 and up
ASTRA Best Toys for Kids 2018 Winner
2018 Winter Holiday Catalog Item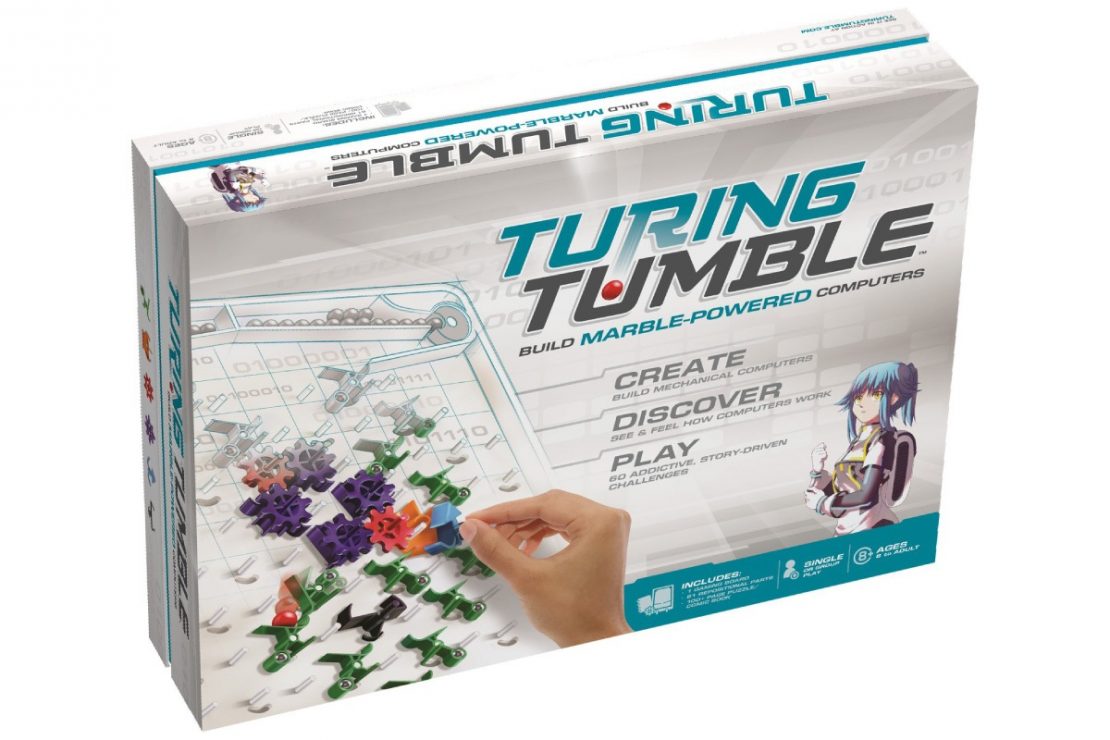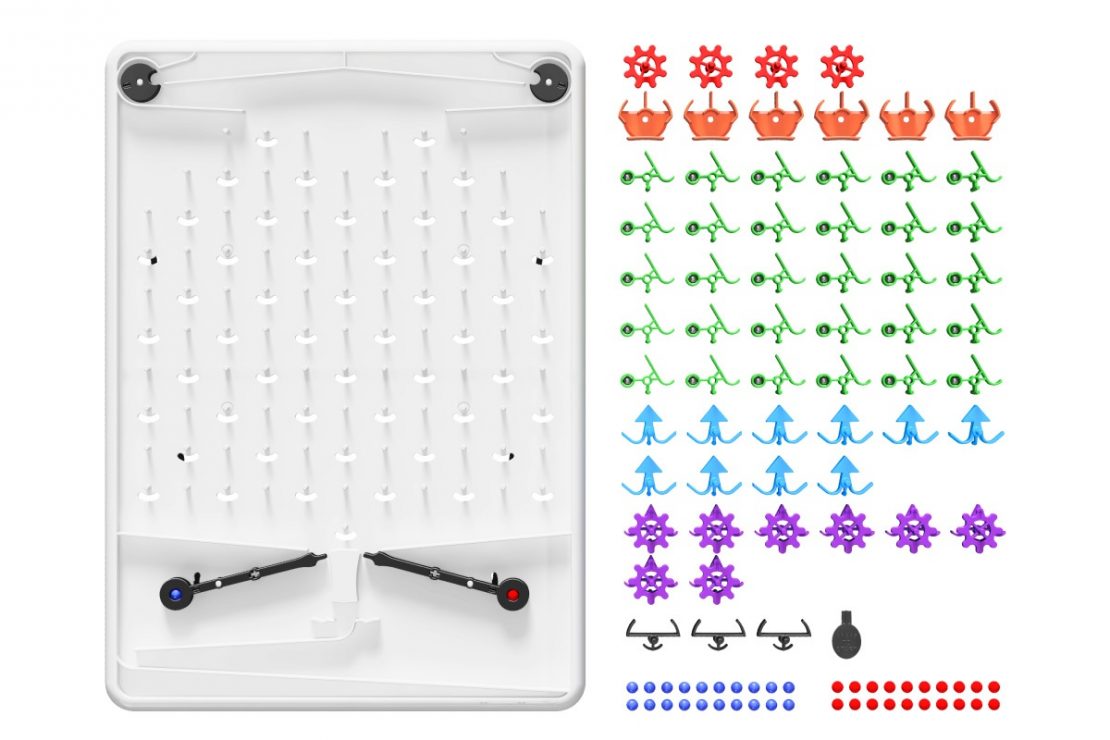 A Kickstarter success story!
Turing Tumble was created to teach kids the absolute basic that underlies all computer coding: simple switches, connected together in clever ways, are extremely powerful.
By developing a visual, physical, and mechanical representation of this fundamental coding concept, kids (and their grownups) can create computers to solve logic problems. And it isn't hidden behind a screen, deep inside a chip. It's right in front of you on a Plinko-like board. But unlike Plinko, the marble's run through the board isn't random. You control it by adding obstacles to the marble's path.
See their Kickstarter video for a full explanation of how it works: