Uncle Goose Wooden Blocks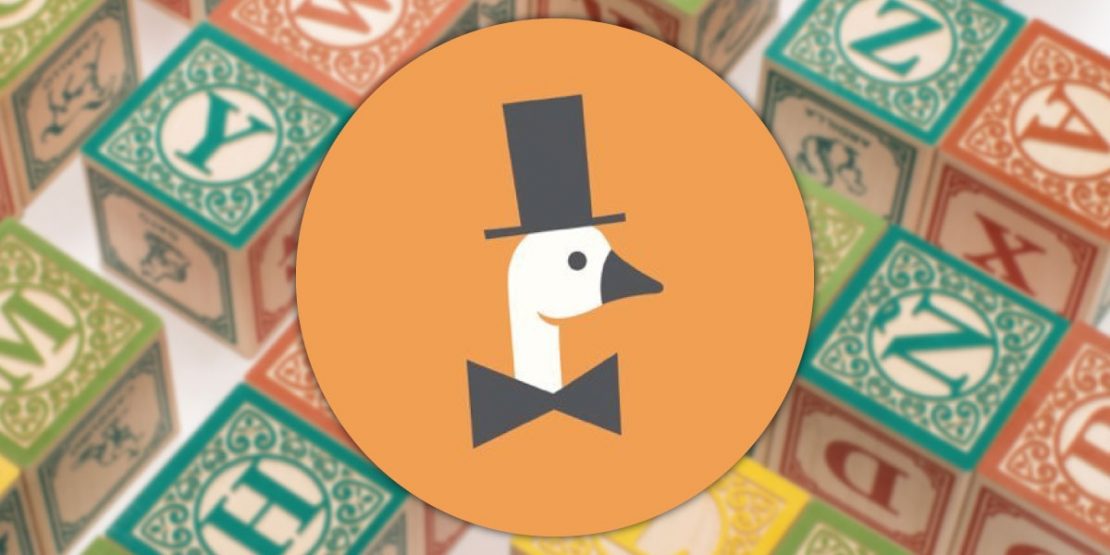 Heirloom Quality, Easy as A-B-C
All Ages
Alphabet blocks are so basic, it's hard to respect them. They've been around for eons and while they are excellent learning tools, they aren't flashy or all that innovative. So what wooden blocks need is a visionary manufacturer to appreciate and elevate their simplicity. We are so proud to stock a company with this ability. Uncle Goose.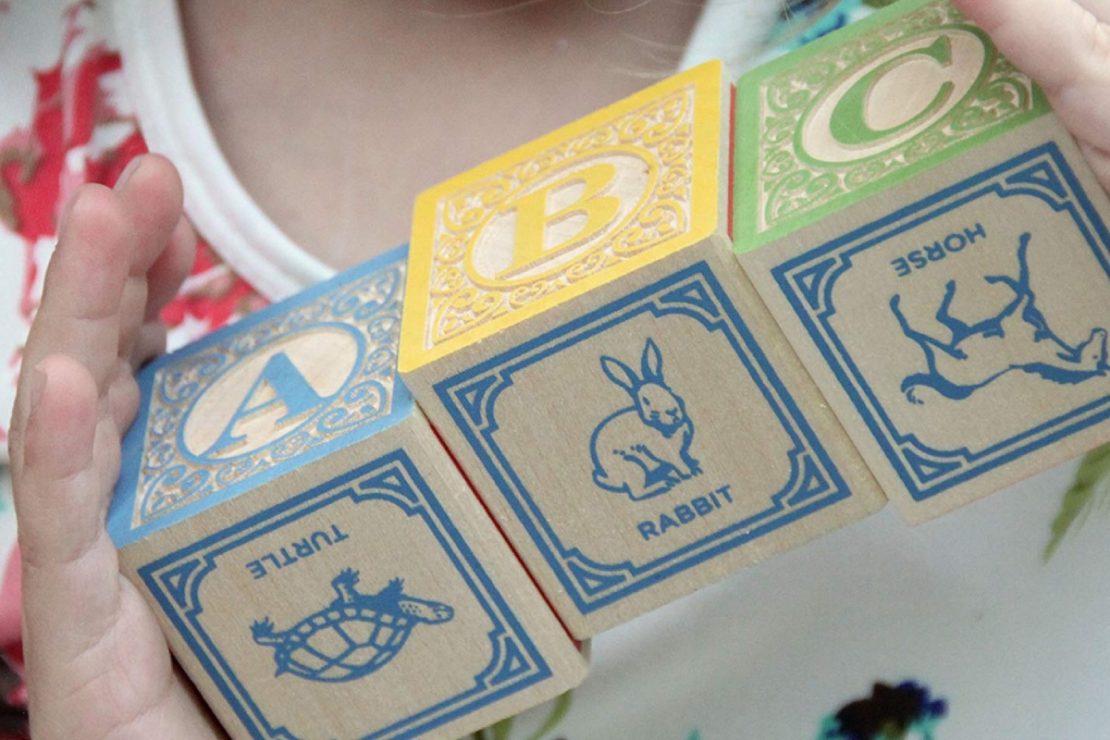 At their manufacturing facility in Grand Rapids, Michigan, Uncle Goose is creating heirloom quality wooden blocks. They use child safe inks and fast growing sustainable basswood. Their entire product line is 100% made in the United States. They have an incredible eye for design. And their blocks will stand the test of time.
---
Classic A-B-C Blocks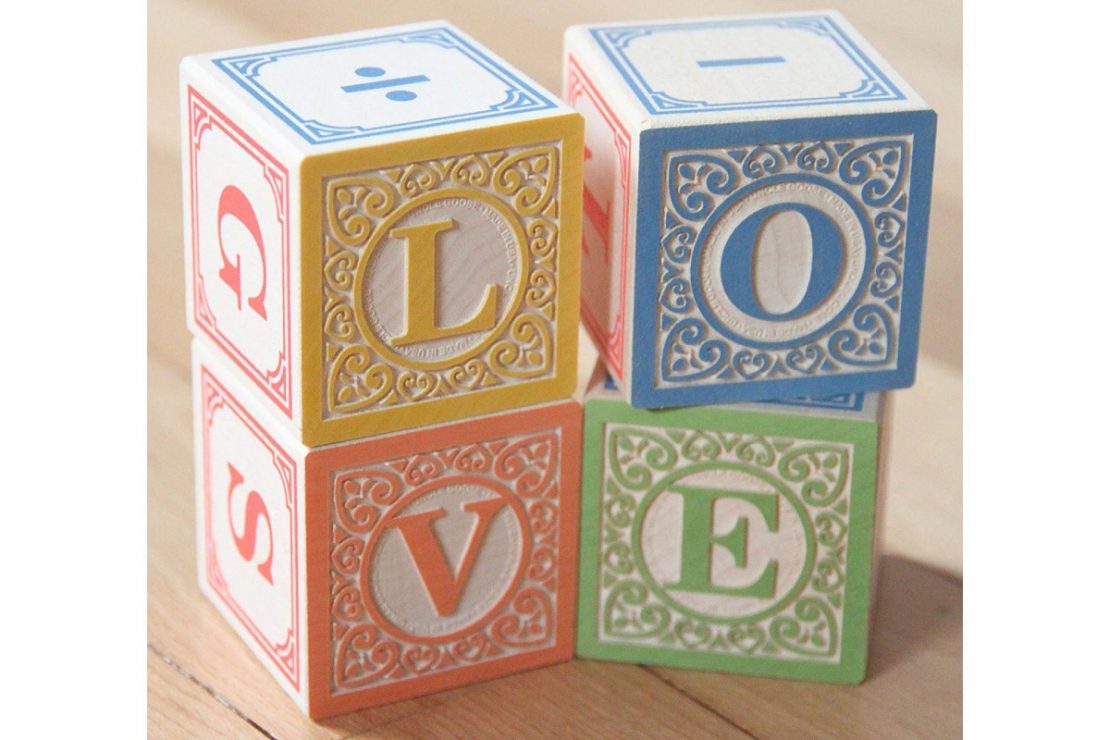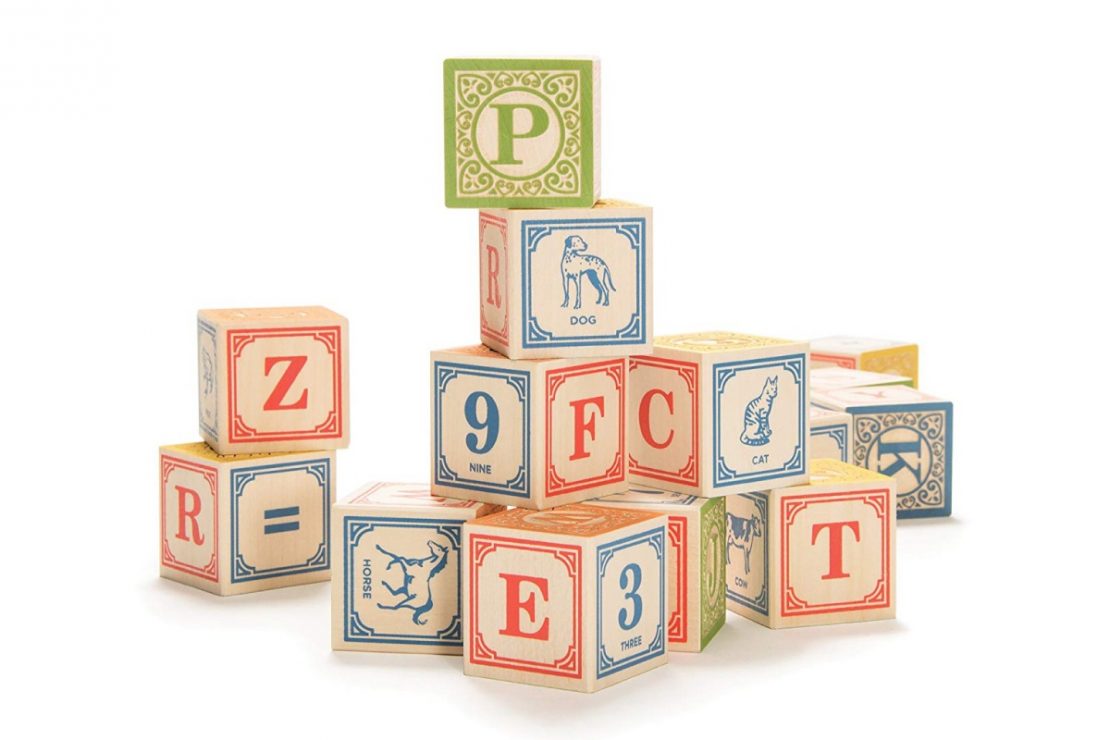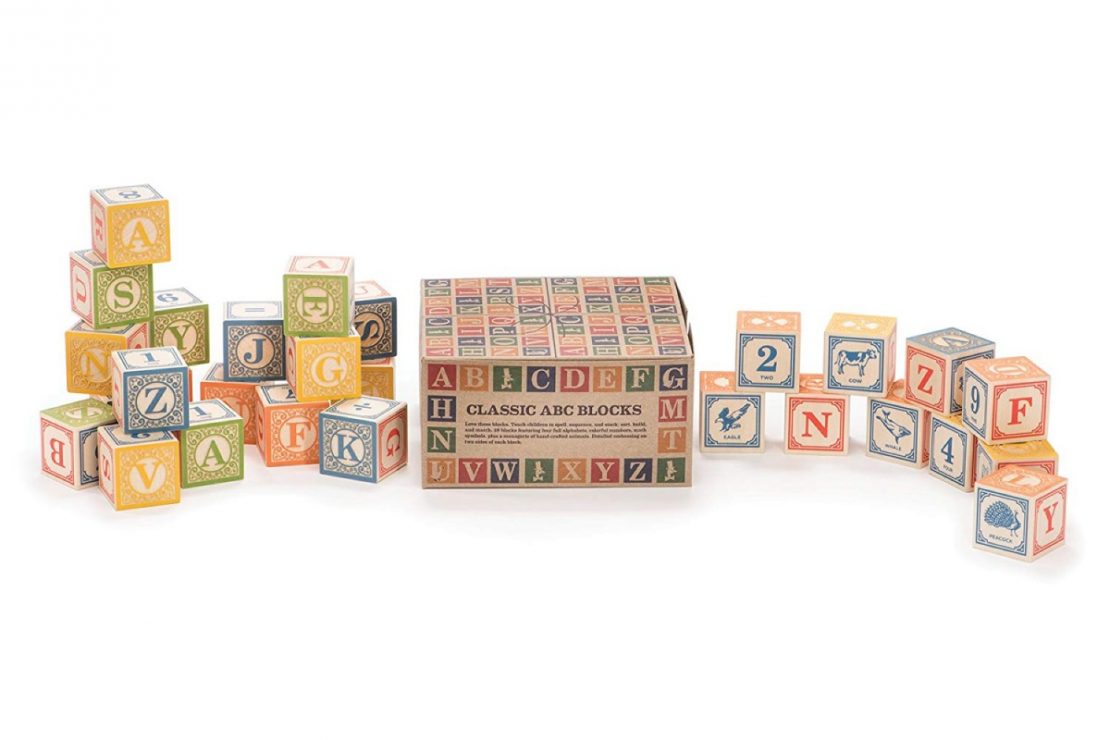 This set of 28 blocks feature four complete alphabets, numbers, math symbols, and friendly animals. Two sides of each block feature embossed details highlighted by bright colors. Learn to spell, count, or build a tower. All of which are important skills for any child.
---
Language Blocks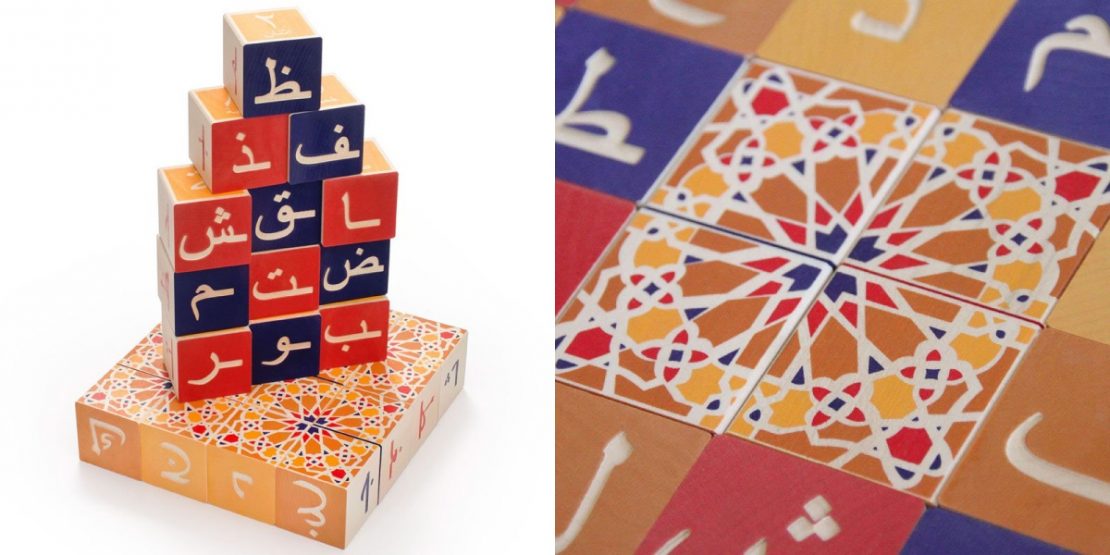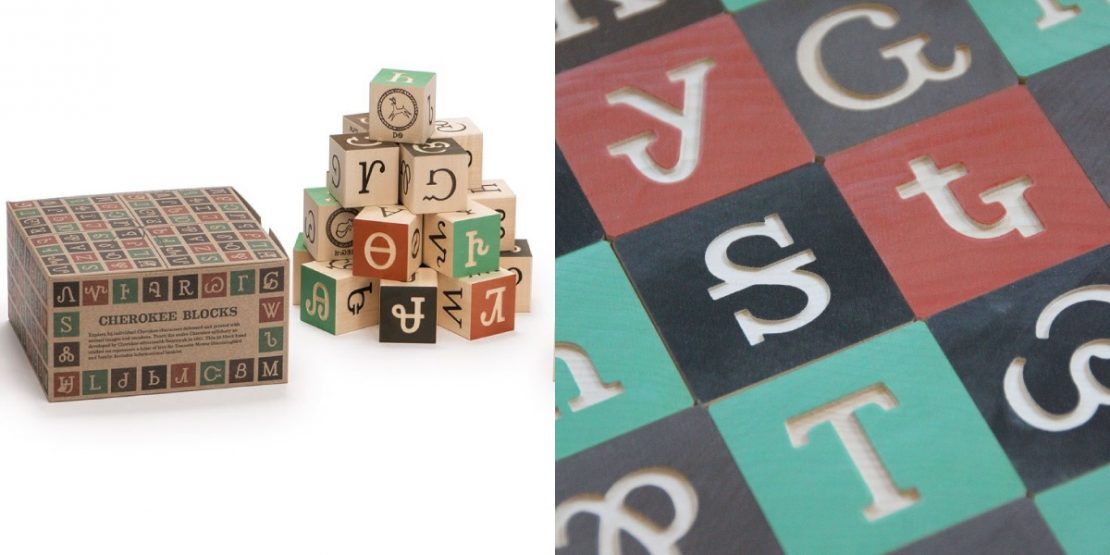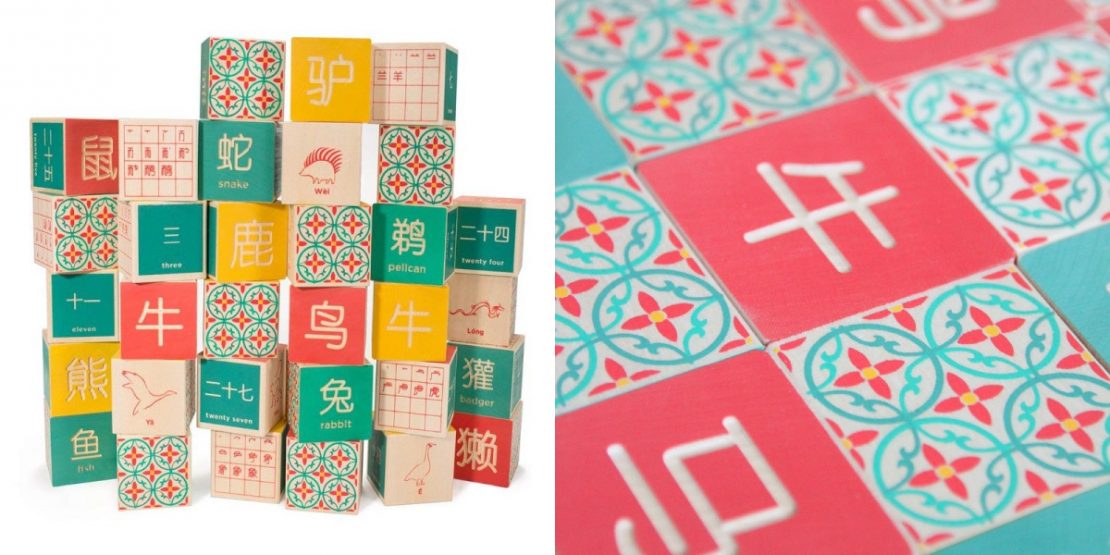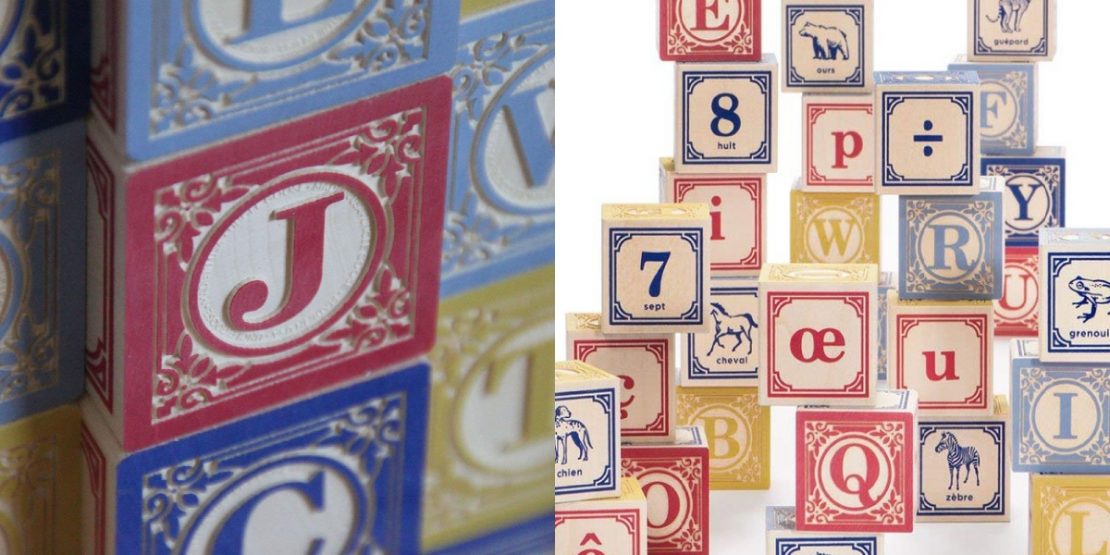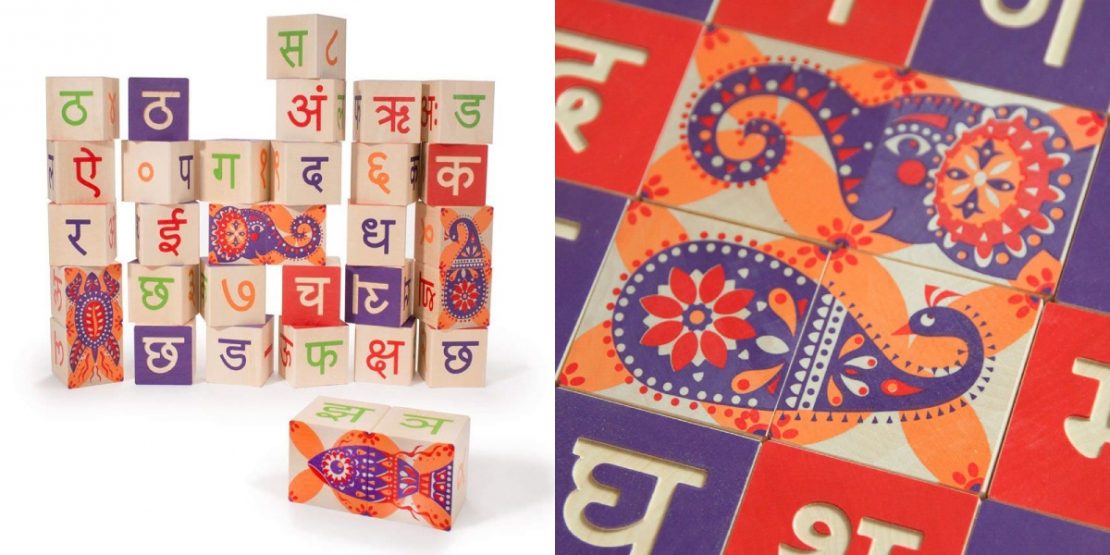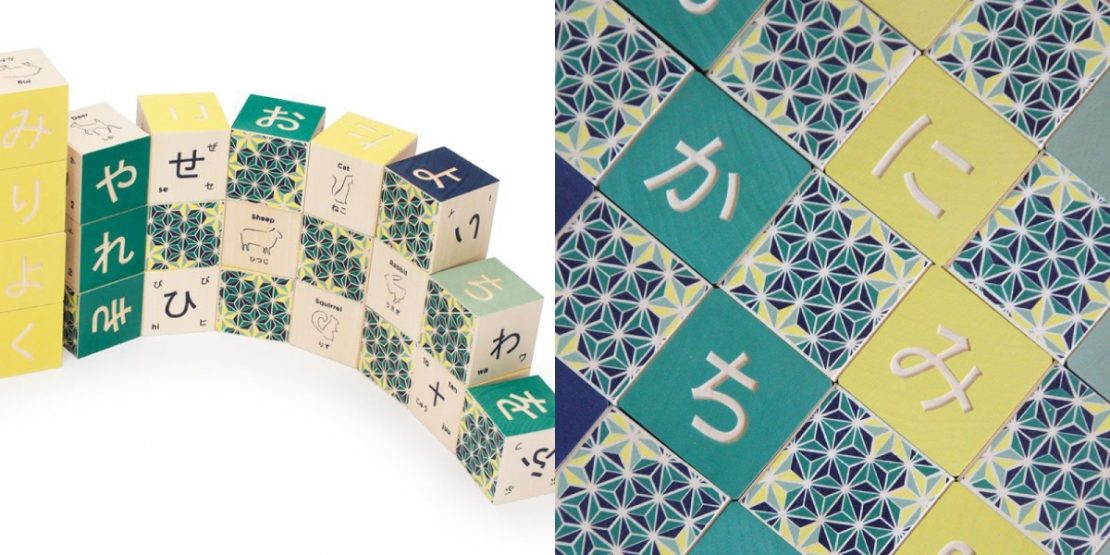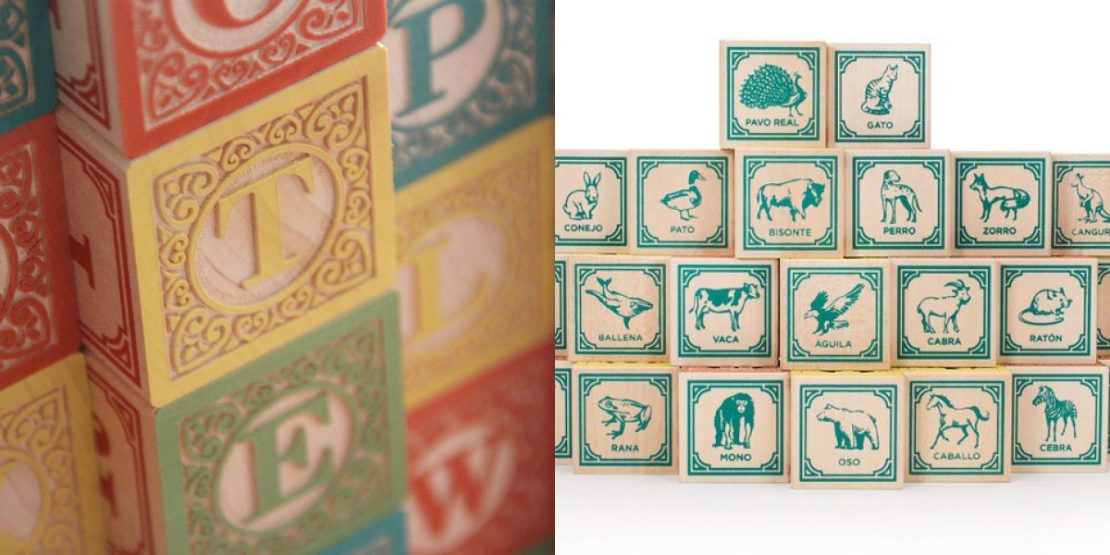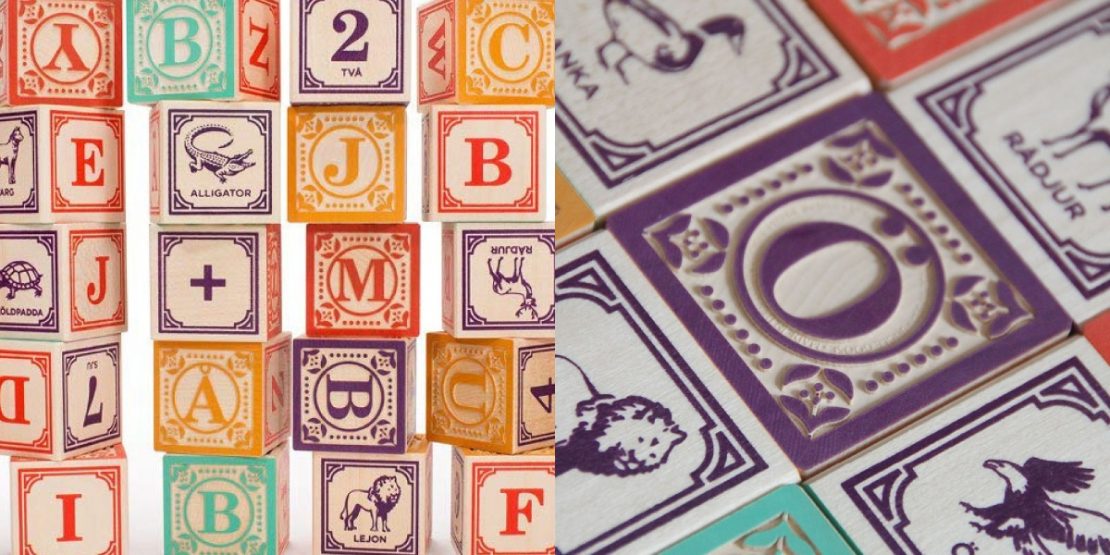 The building blocks of communication. Literally.
Two sides feature embossed details, other sides may display numbers, additional letters, characters, animals and their names in that language, examples of cultural symbols, or artwork. Each and every block is a piece of art. A lovely way to celebrate a family's heritage or to start a child on learning a new language. Shown here:
Arabic
Cherokee
Chinese
French
Hindi
Japanese
Spanish
Swedish
---
Discovery Blocks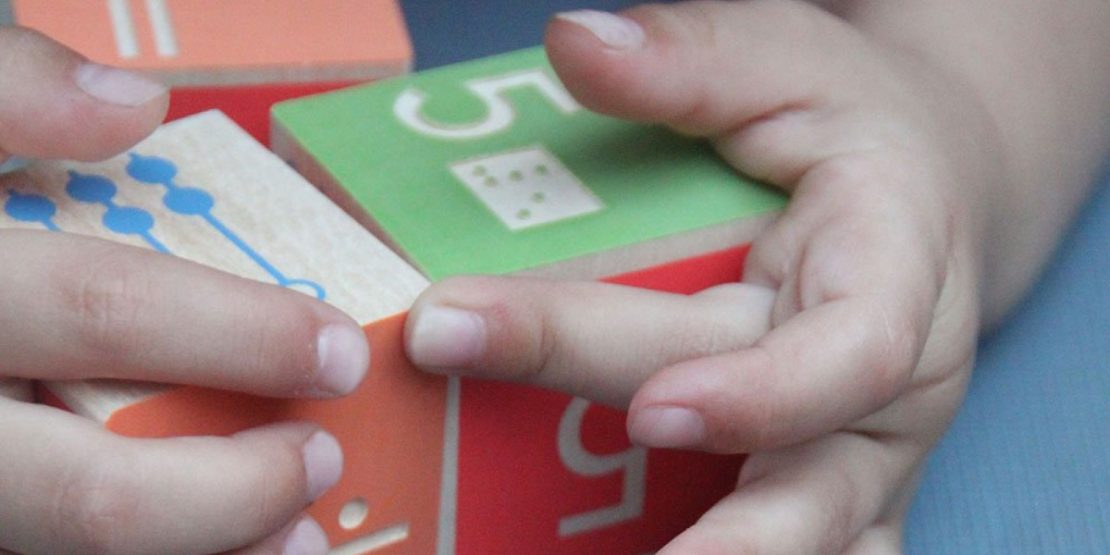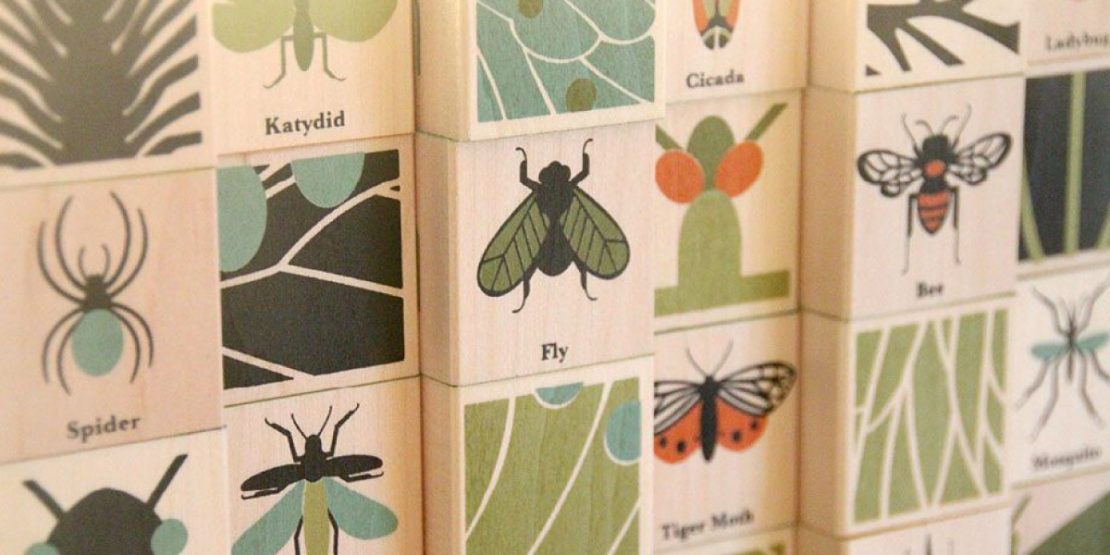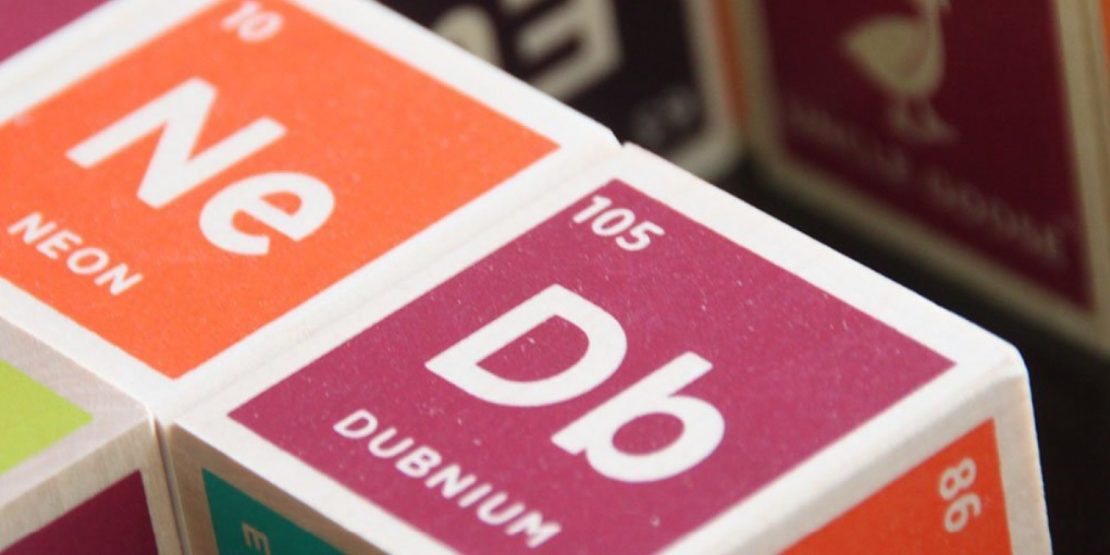 These blocks are fabulous. They can be a great teaching tool or a gift for a geeky grown-up. Shown here:
Braille ABC's
Braille Math
Bugs
Periodic Table of the Elements
---
Special Sets
Women Who Dared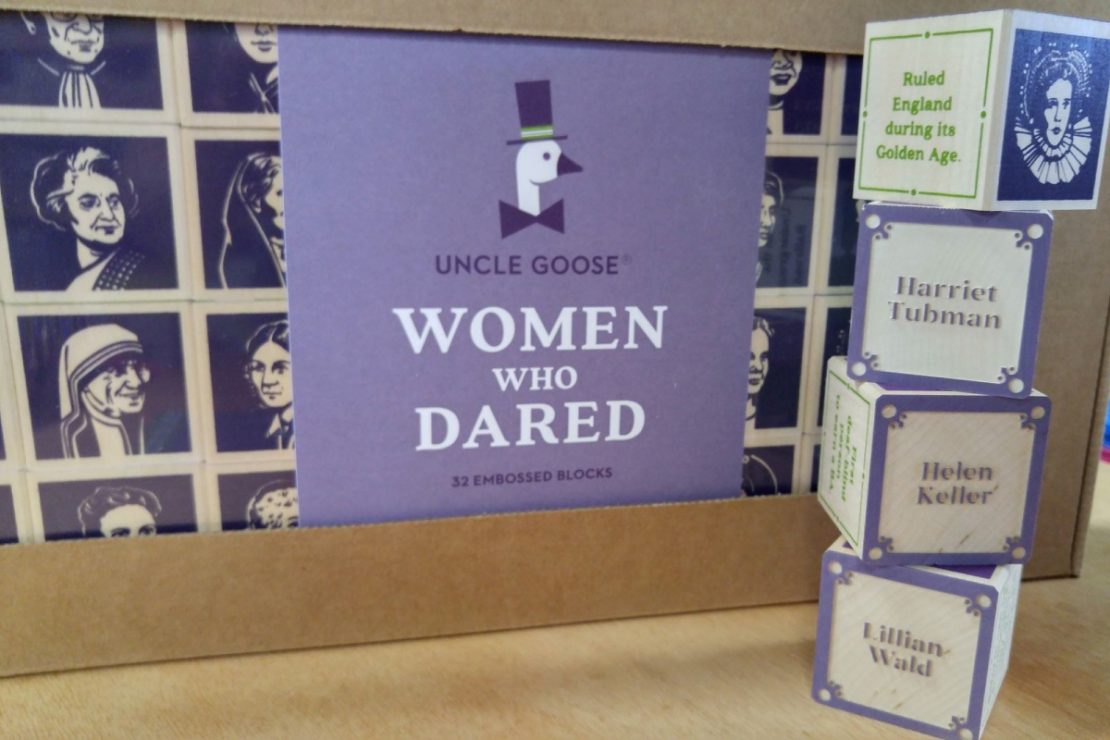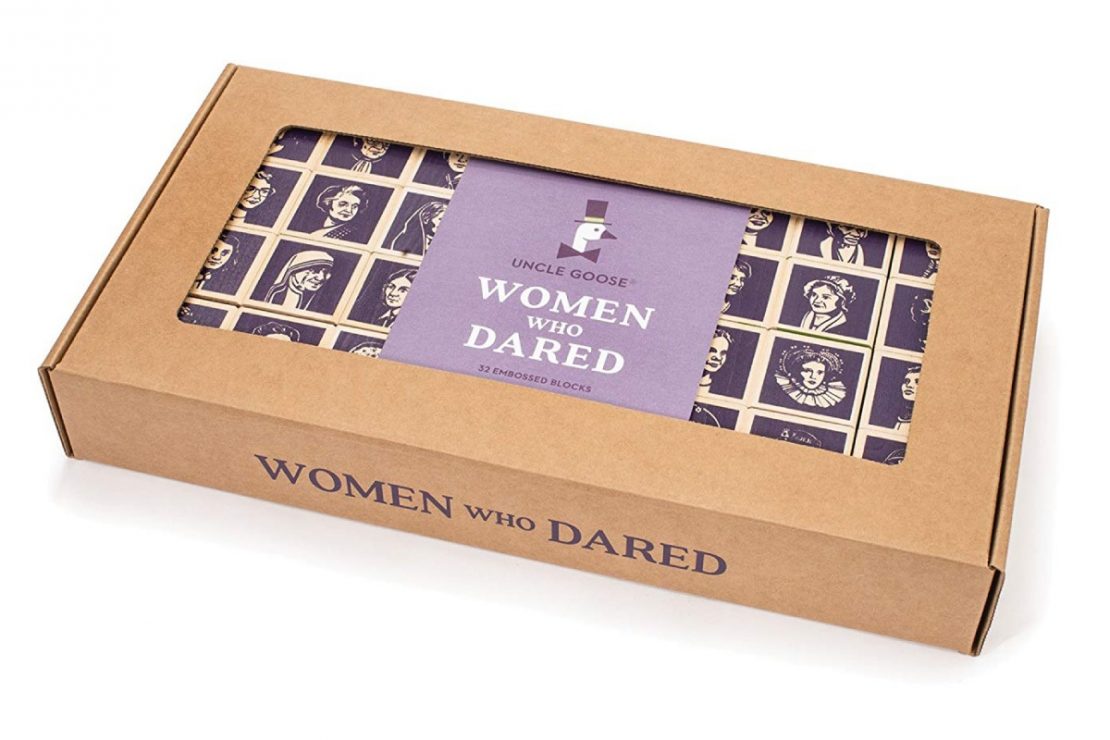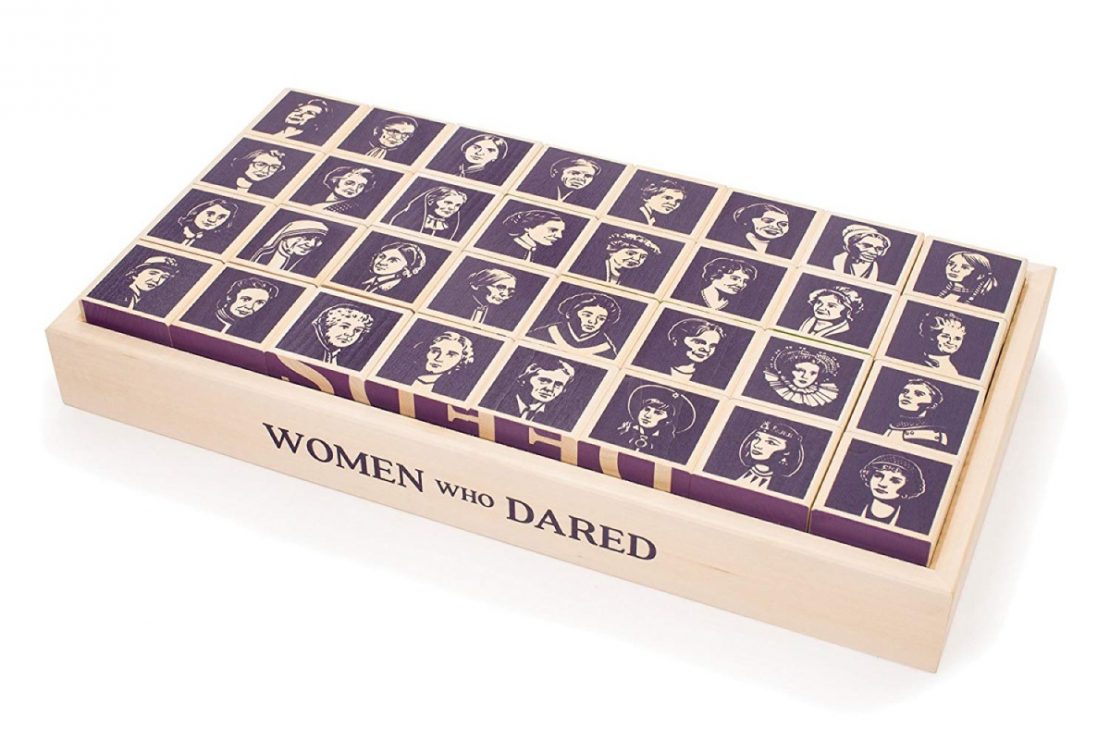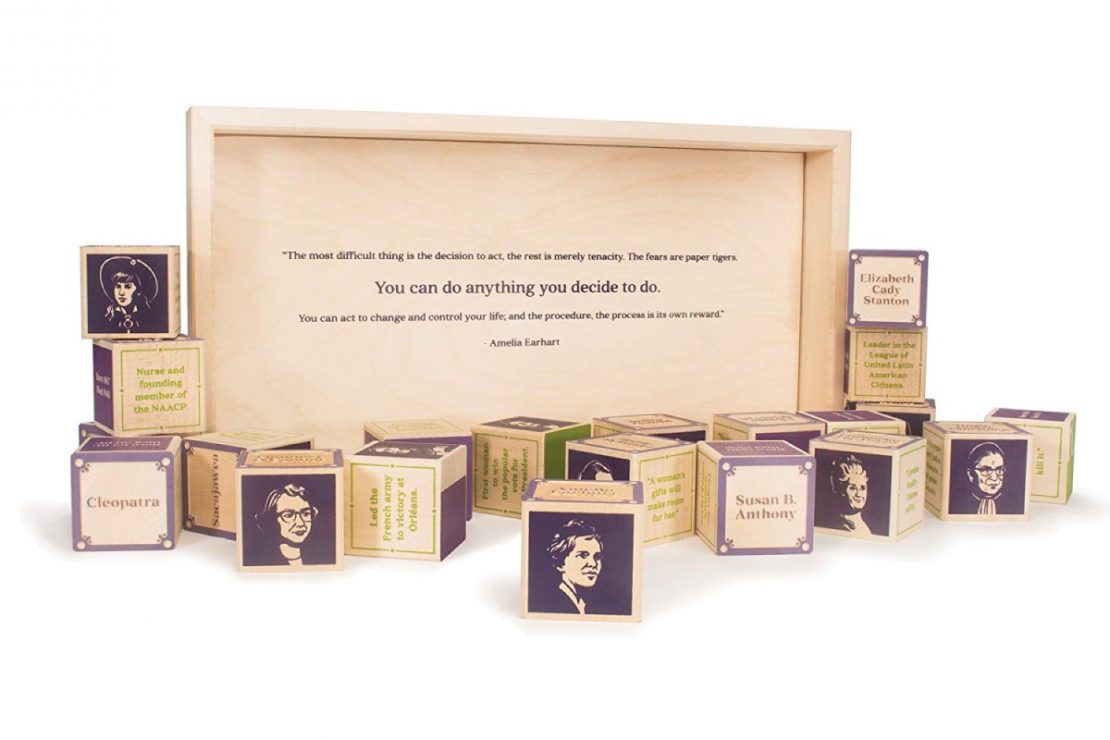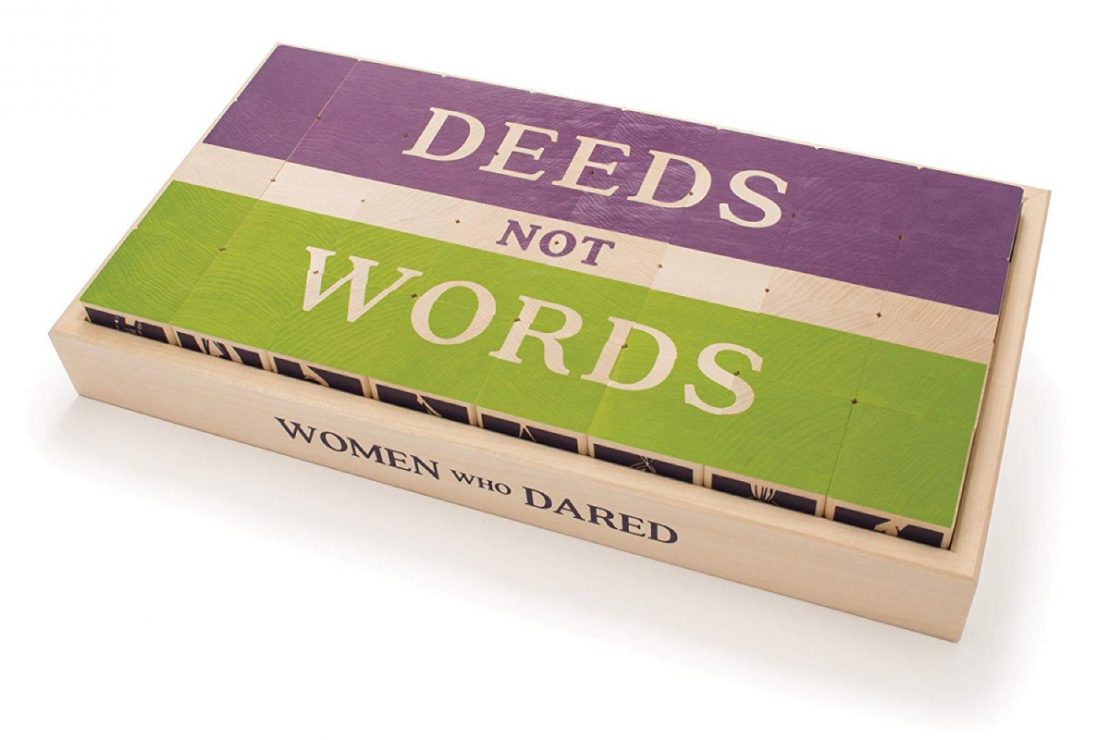 A 32 block set showcasing women who made their mark on history. The blocks display their portraits, achievements, and notable quotes. One side of each block is a puzzle piece that when assembled in the included basswood tray declares "Deeds Not Words".
---
State of Sound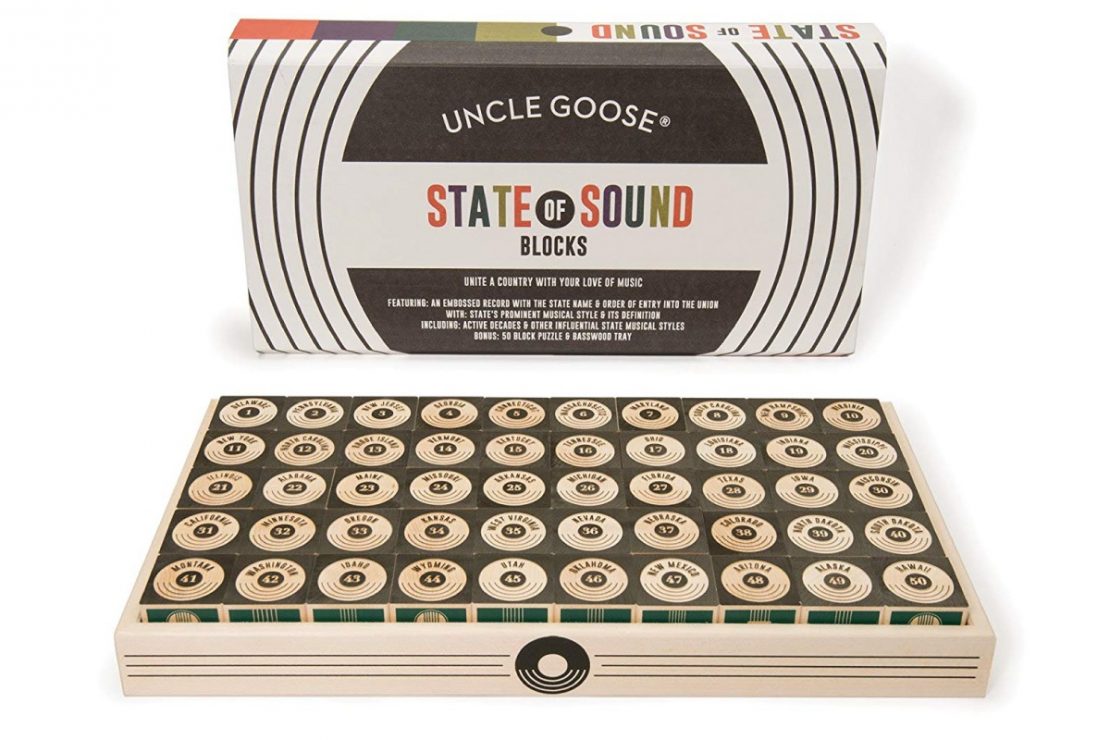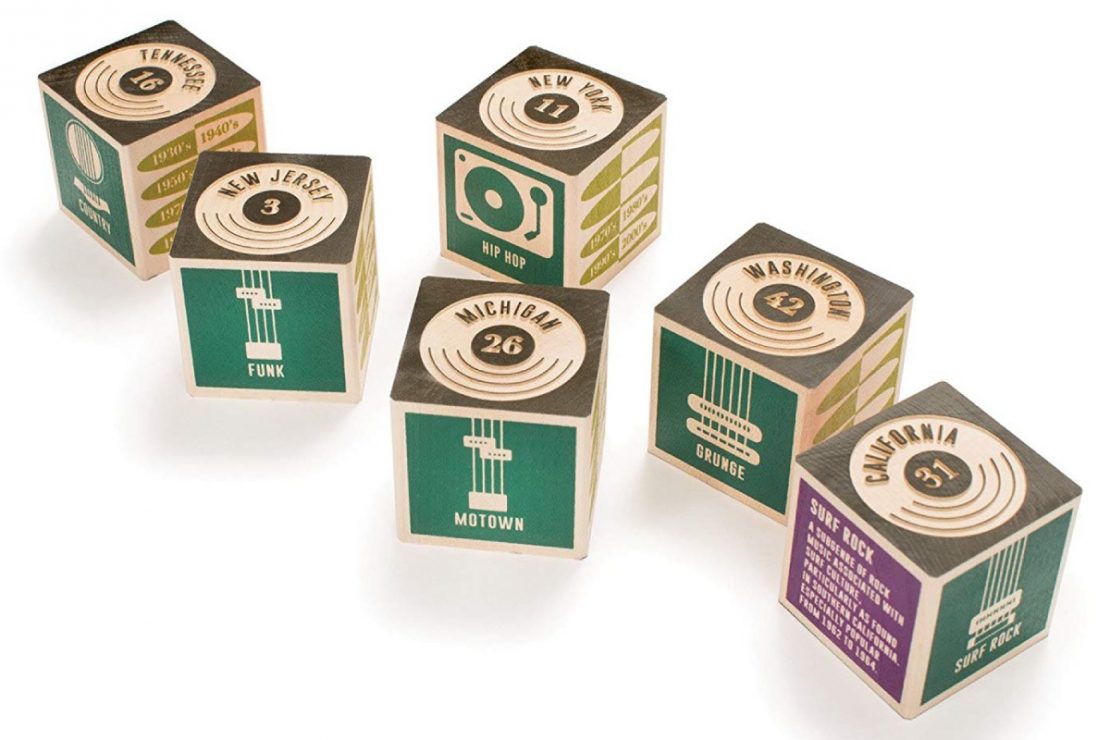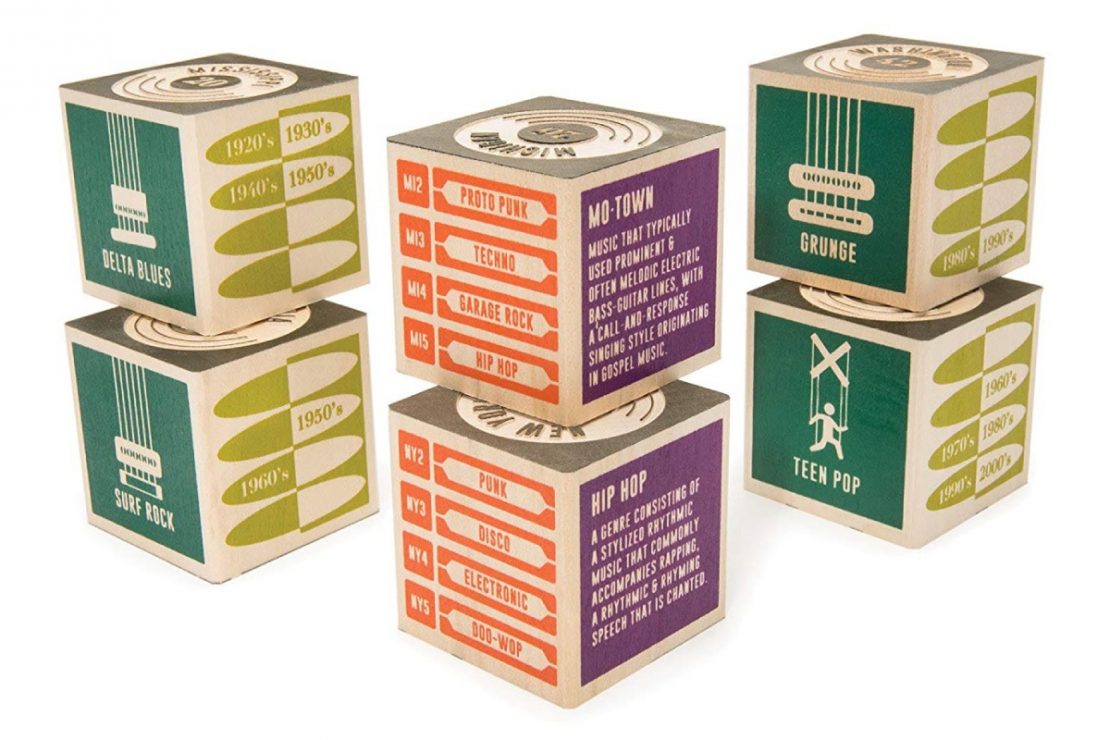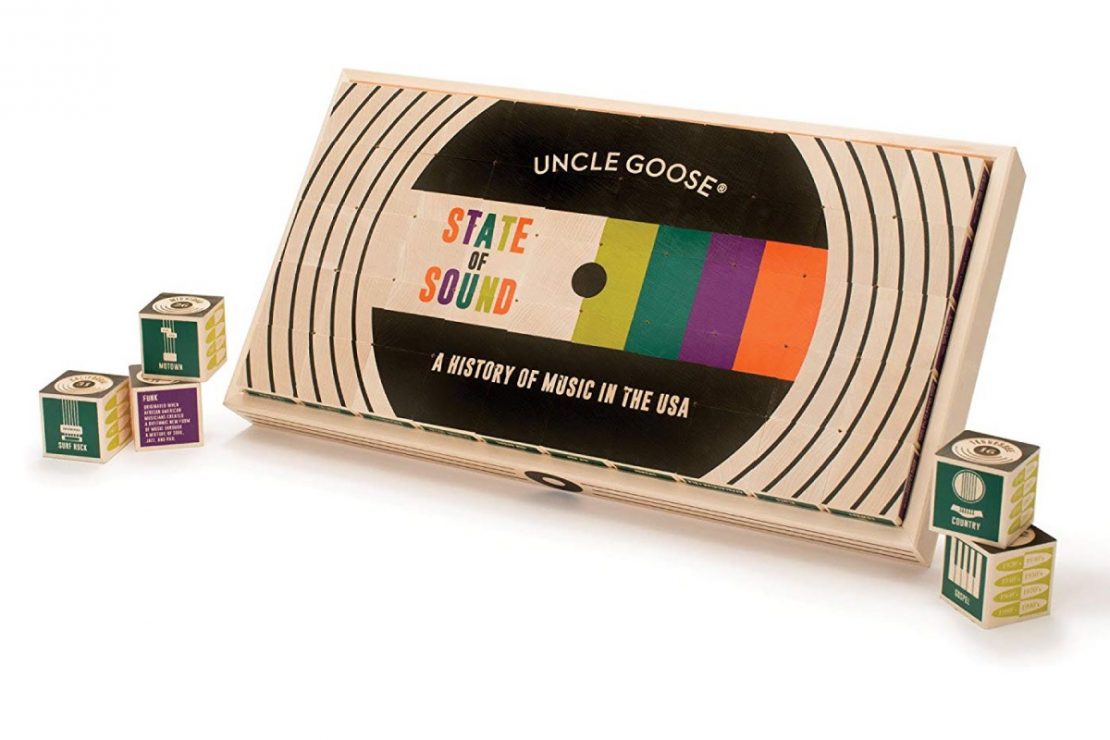 50 blocks celebrating the 50 states, and their place in musical history. One side is embossed with the name of the state and the image of a record. The other sides pay tribute to the type of music as well as notable eras in that state's music history. A must for music lovers and history buffs!
---
Selection will vary by location.