Vinyl Record Dominoes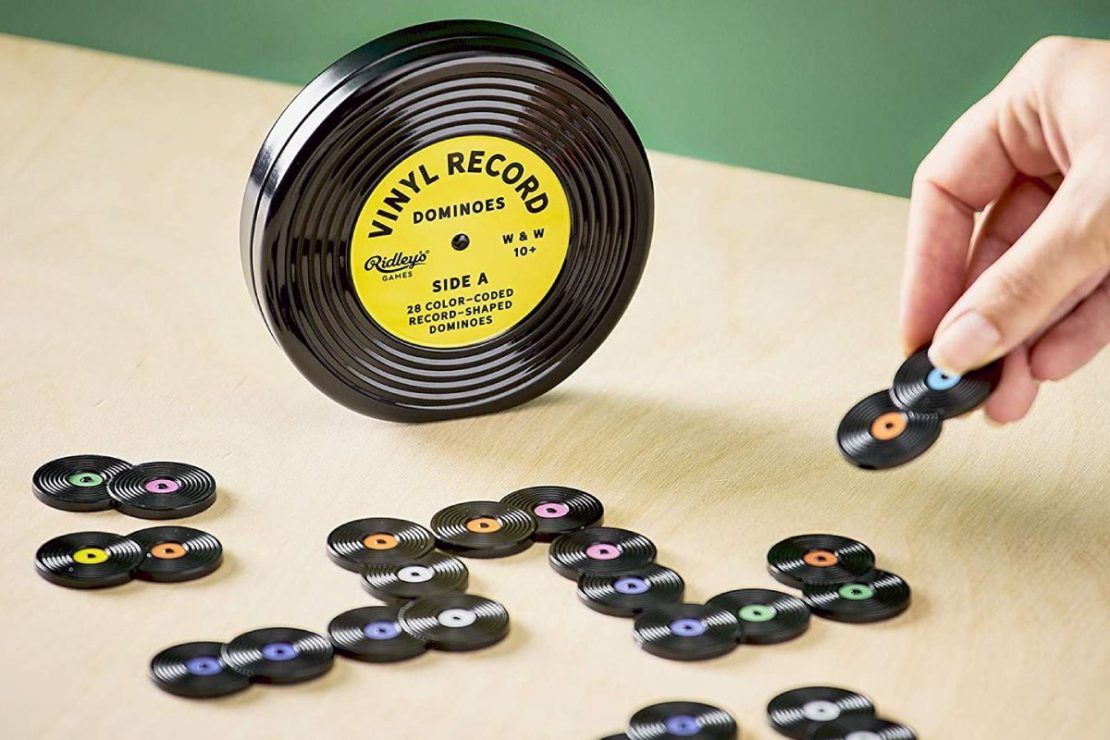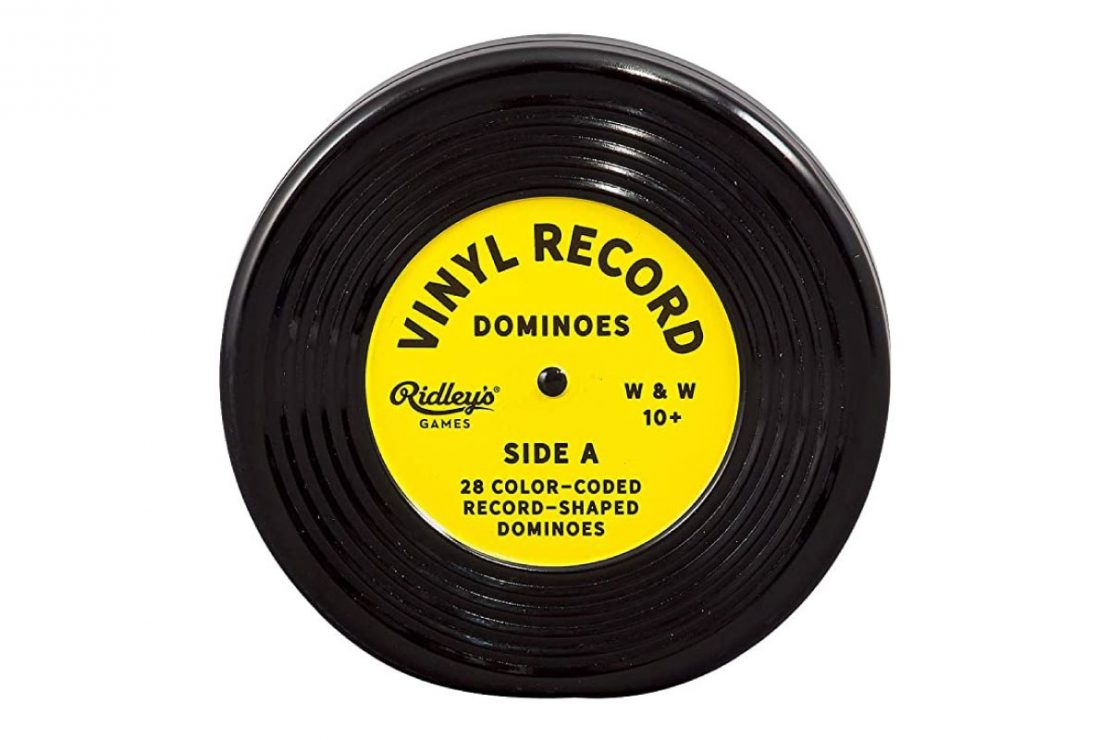 Play this one on heavy repeat!
2 - 4 players, 10 yrs & up
Ridley's Games
Have a play of this classic, rocking set of Vinyl Record Dominoes from Ridley's Games! The aim of the game is to have the lowest total score after 5 rounds. The color-coded dominoes represent a different points value, so count your score at the end to see if you're the winner!
Includes 28 color-coded, record shaped Dominoes
Packaged in a vinyl tin