White Rabbit's Scavenger Hunt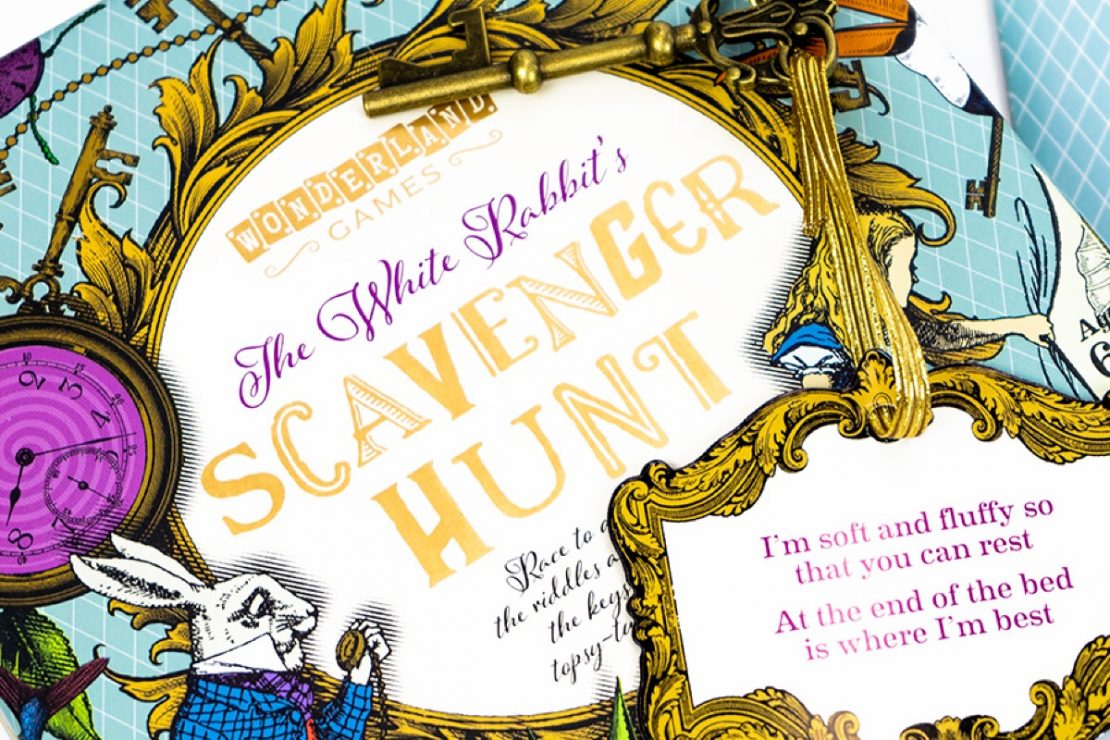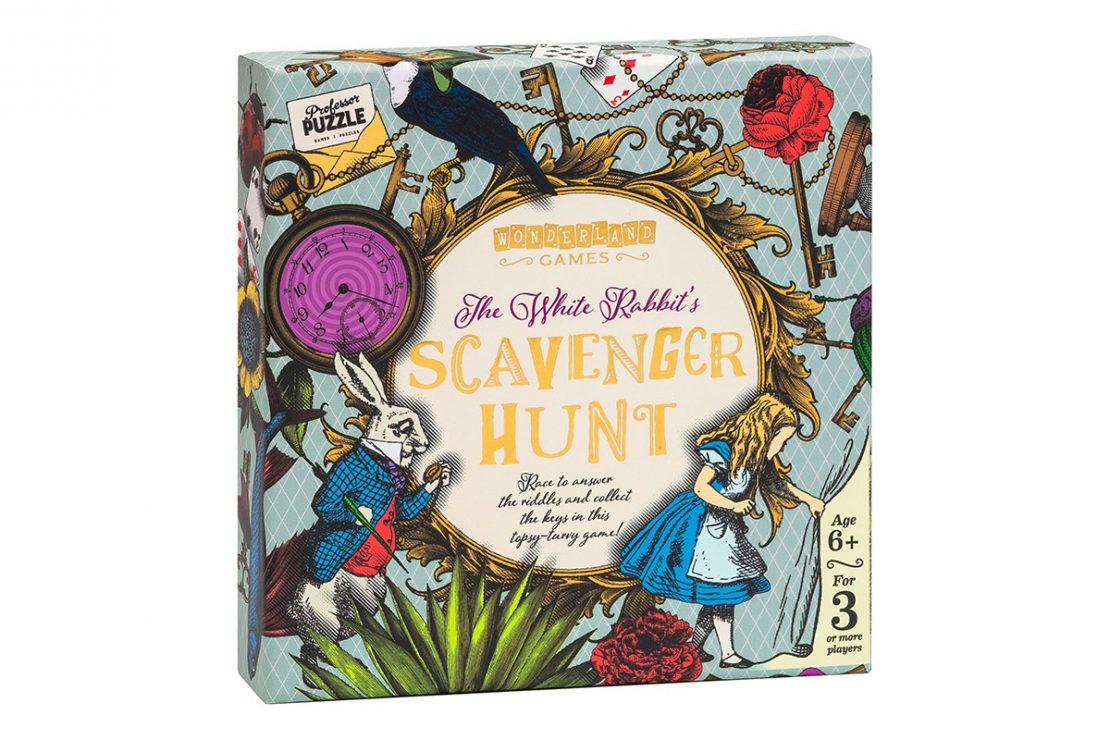 Don't be late for a very important date... with this game!
3 or more players (or teams); 6 yrs & up
Wonderland Games
One person hides the keys... Then everyone else races to solve the riddles and find the hidden metal keys in this topsy-turvy scavenger hunt! From spoons, socks, and soap to teacups, taps, and tea towels, each of the thirty cryptic rhyming clues leads you to an item in the home where the next key is hidden. Who will find all their keys first?