Wicked Big Sports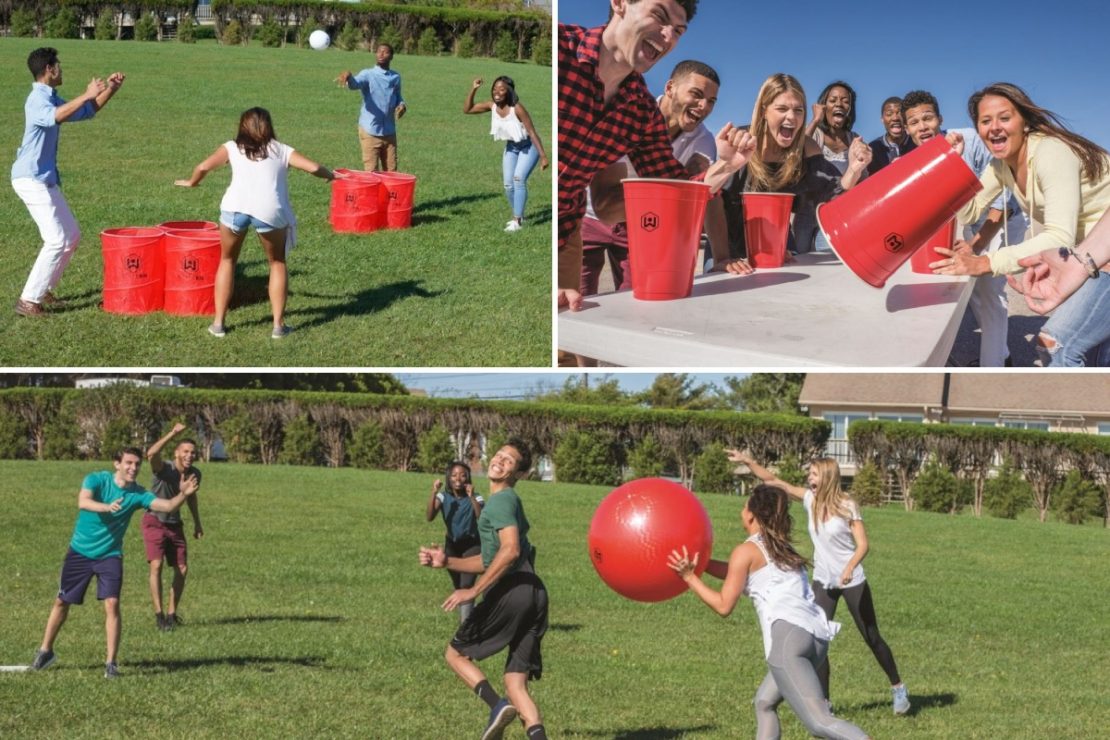 Your Favorite Party Games Supersized!
Wicked Big Sports combines traditional sports and games with oversized fun! Each game features classic Super-Sized! The Wicked Big Sports products are portable and versatile – play at the beach, in your backyard, at your tailgating party or at the park! Whether or not you are wicked skilled, or wicked competitive, you better be ready to have a wicked good time!
---
Wicked Big Kickball
Two teams, 6 yrs & up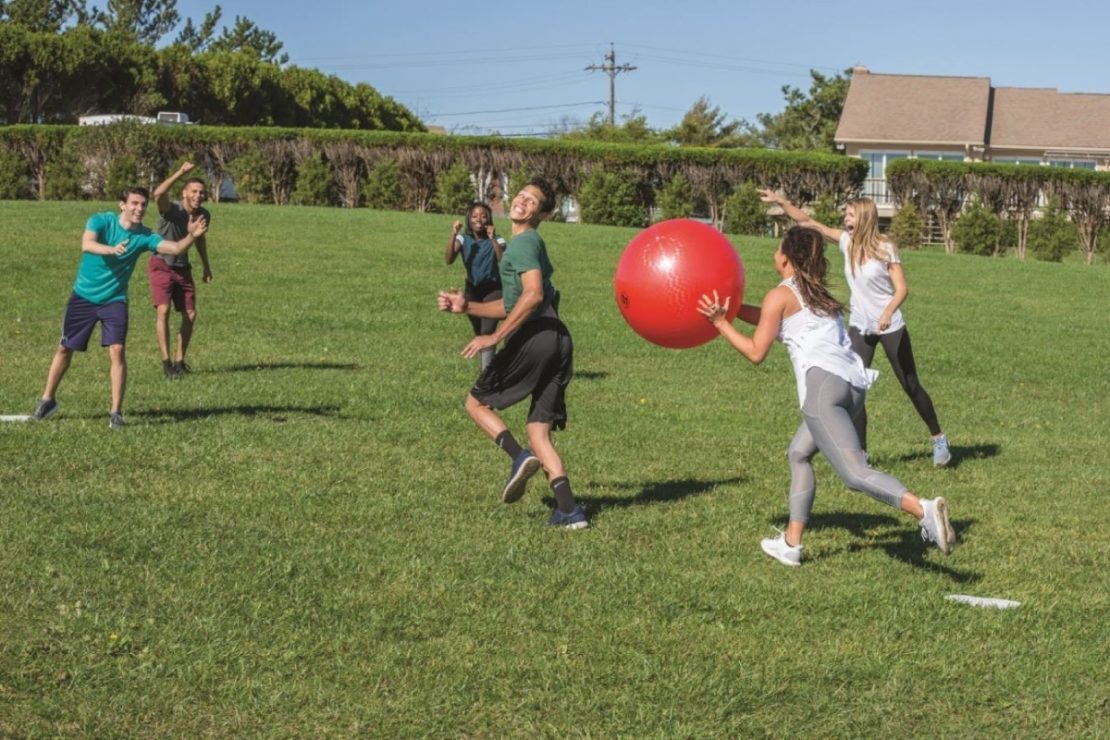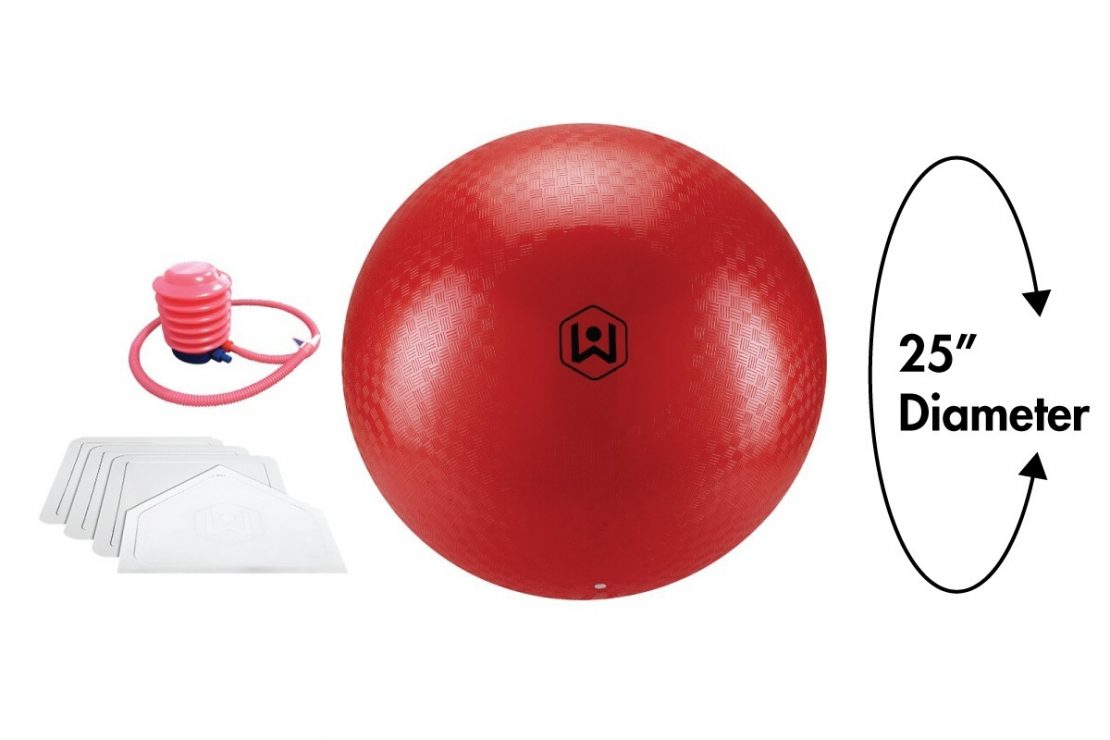 It's the same kickball game you remember from the playground and gym class. Except it's been made wicked cool by going super-sized. The ball is 3x the size of the traditional ball which means even grown ups feel like rookies trying to get a home run. Each set comes with home plate, 3 bases, foot pump, plugs and plug remover, and inflatable oversized kickball.
---
Wicked Big Flip Cup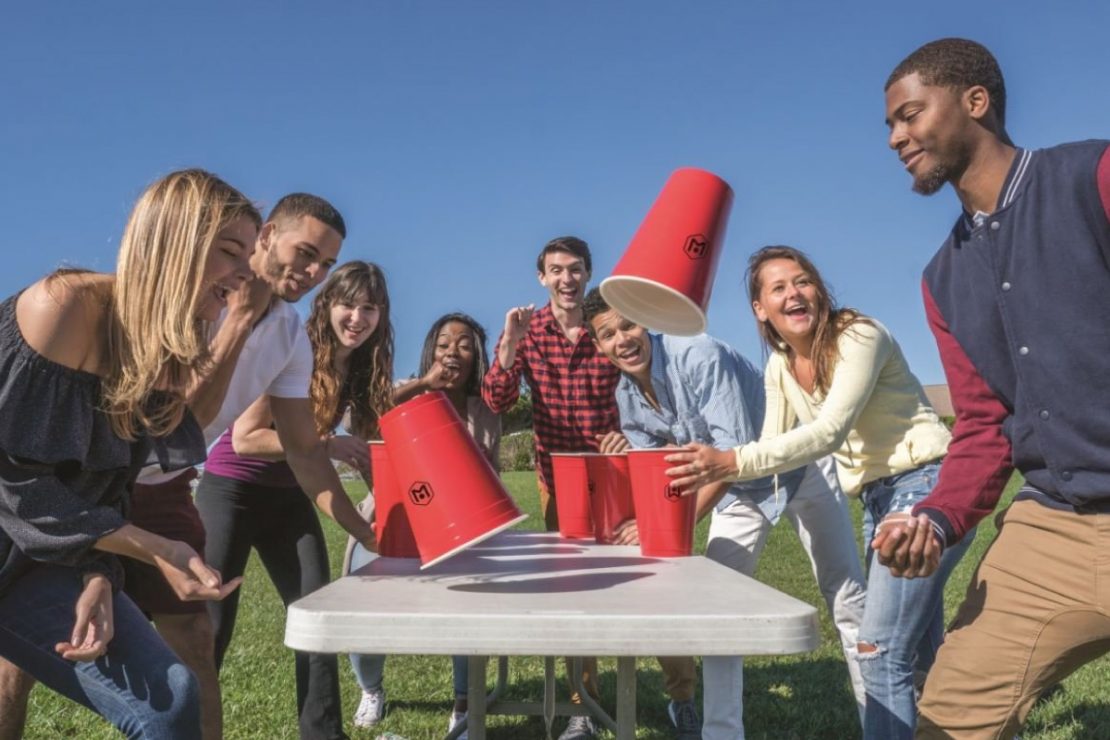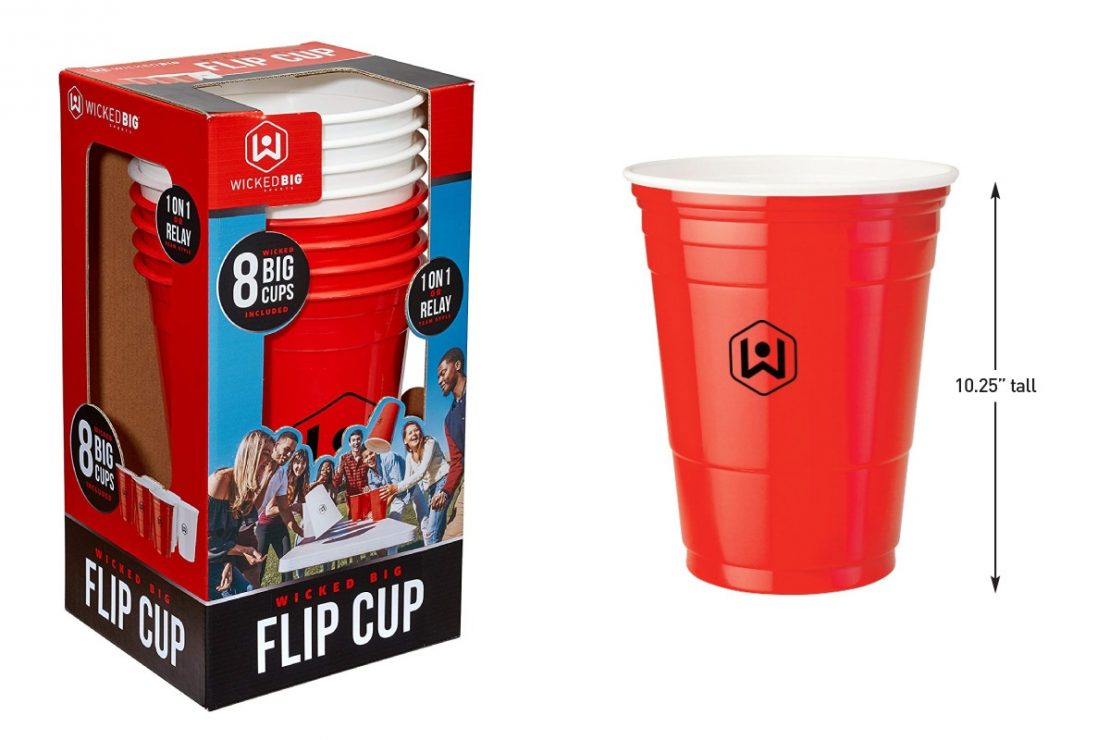 Drink, flip, repeat! Play one on one or relay style. Each set includes 4 red and 4 white cups. Each cup is 12" tall and 7.75" in diameter!
---
Wicked Big Pong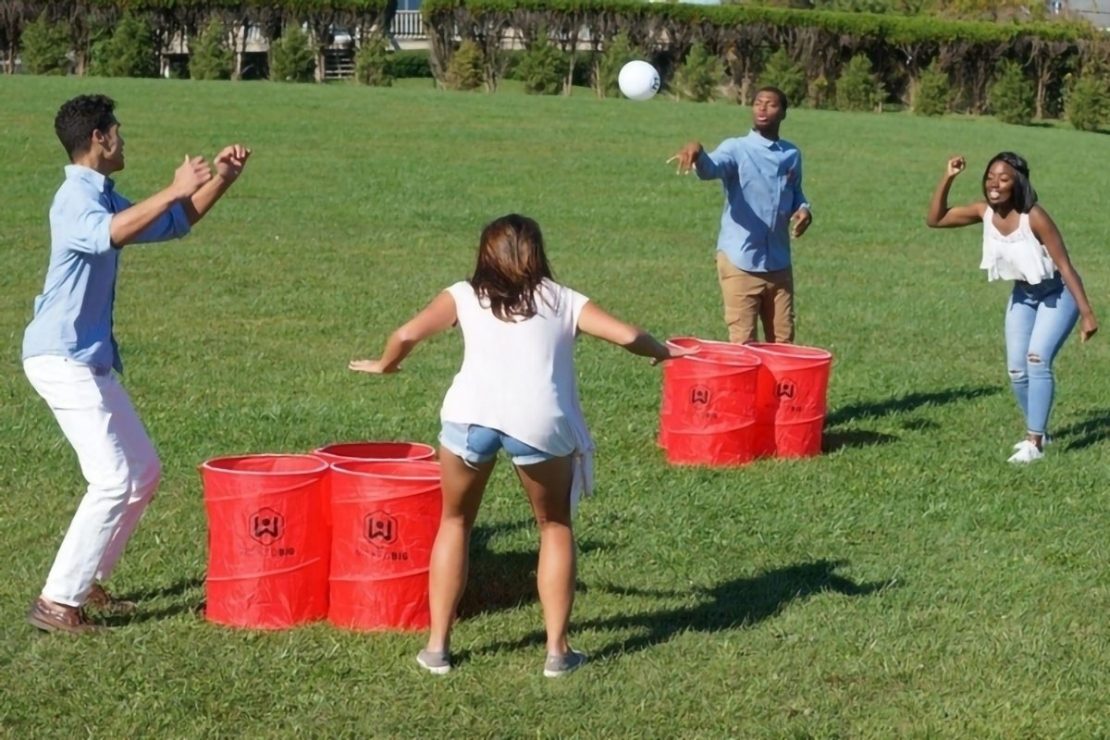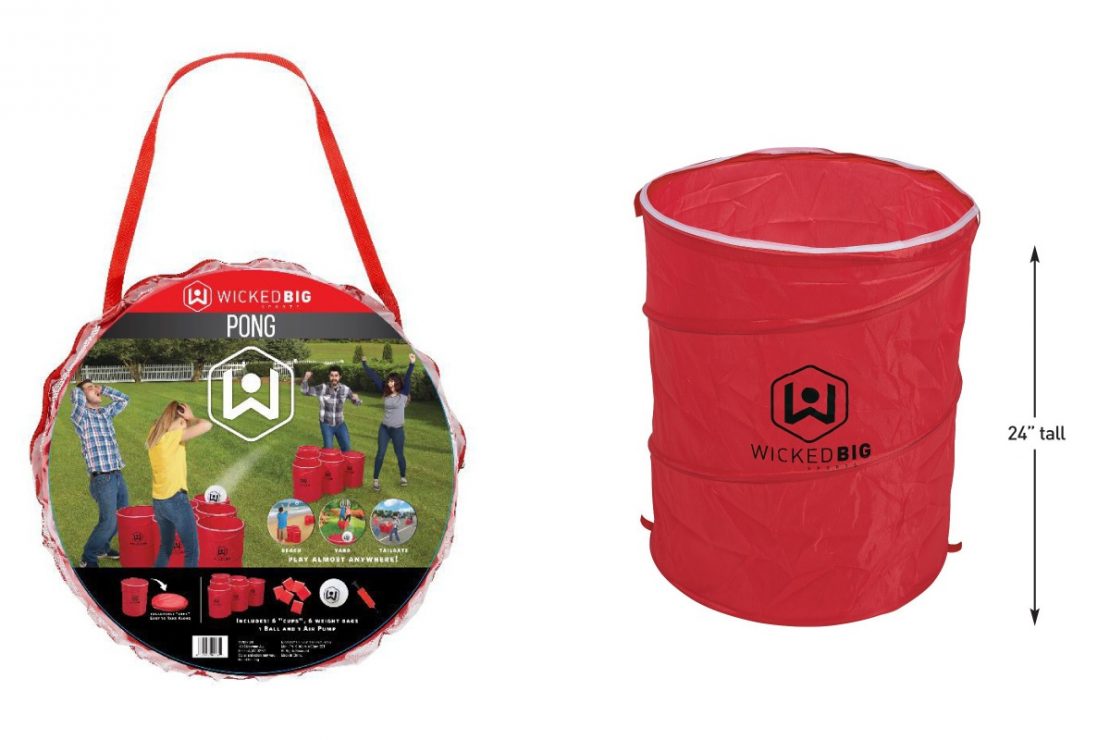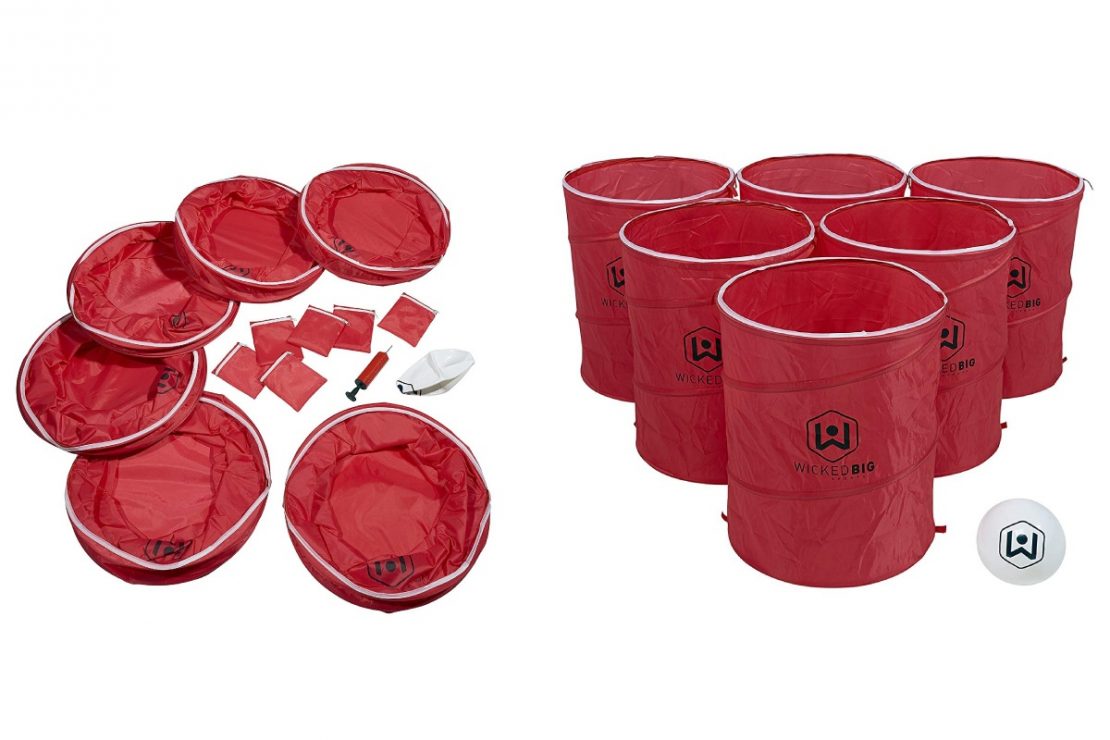 Pong with those red plastic cups is too easy. You need a challenge. So take it outside and go wicked big! The "cups" are 24" tall and collapse for portability and storage. Each Wicked Big Pong set contains 6 collapsible pong "cups," 6 weights, and one inflatable ball.