Yeti Dodgetag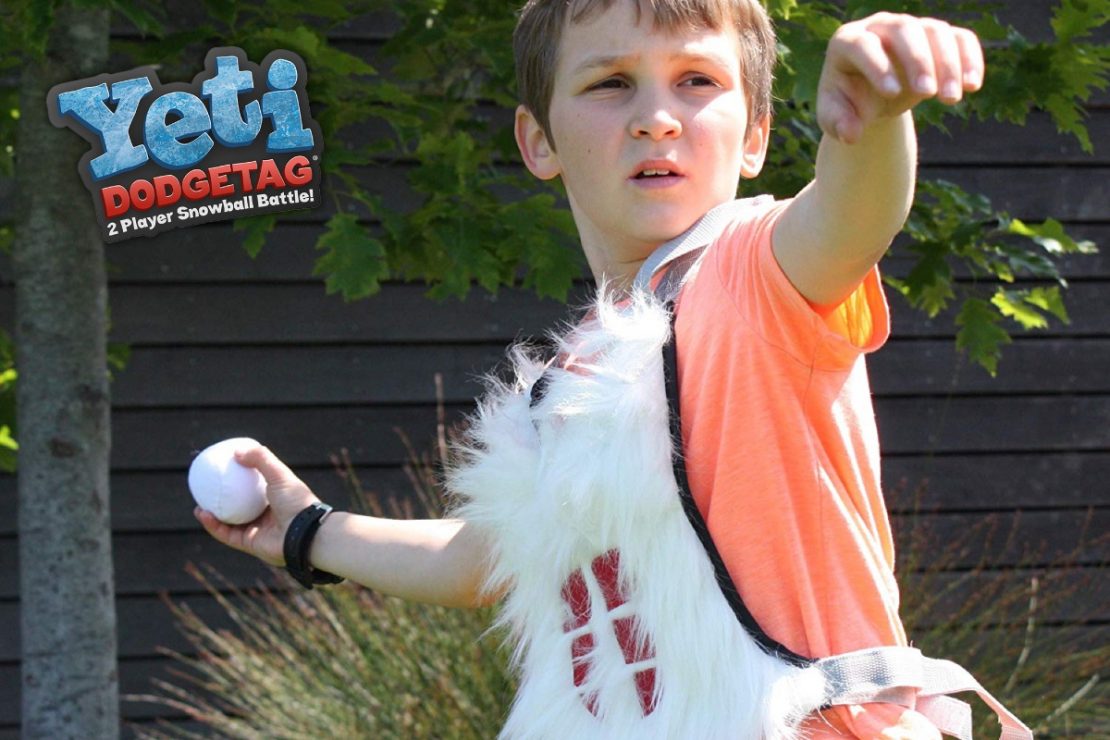 Snowball Fight Indoors or Out!
Who will emerge victorious? Who will be the Abominable Winner?
Yeti Dodgetag is a snowball fight that's perfect for indoors. Players wear a fuzzy vest with velcro-like patches. Throw the soft "snowballs" and try to make them stick.
Set comes with two adjustable vests and four "snowballs".