Zingo Family of Games from ThinkFun
Bingo with a Zing!
Bingo is a classic game. Trust the folks at ThinkFun to take this tried and true game and mix it up a bit. Each Zingo game has a neat little dispenser that spits out tiles for the next turn. The cards reflect the themes of the games-- encouraging reading skills as well as math skills.
Zingo games are fast, fun, and one of our all-time favorites!
---
Zingo
2 or more players, 3 yrs & up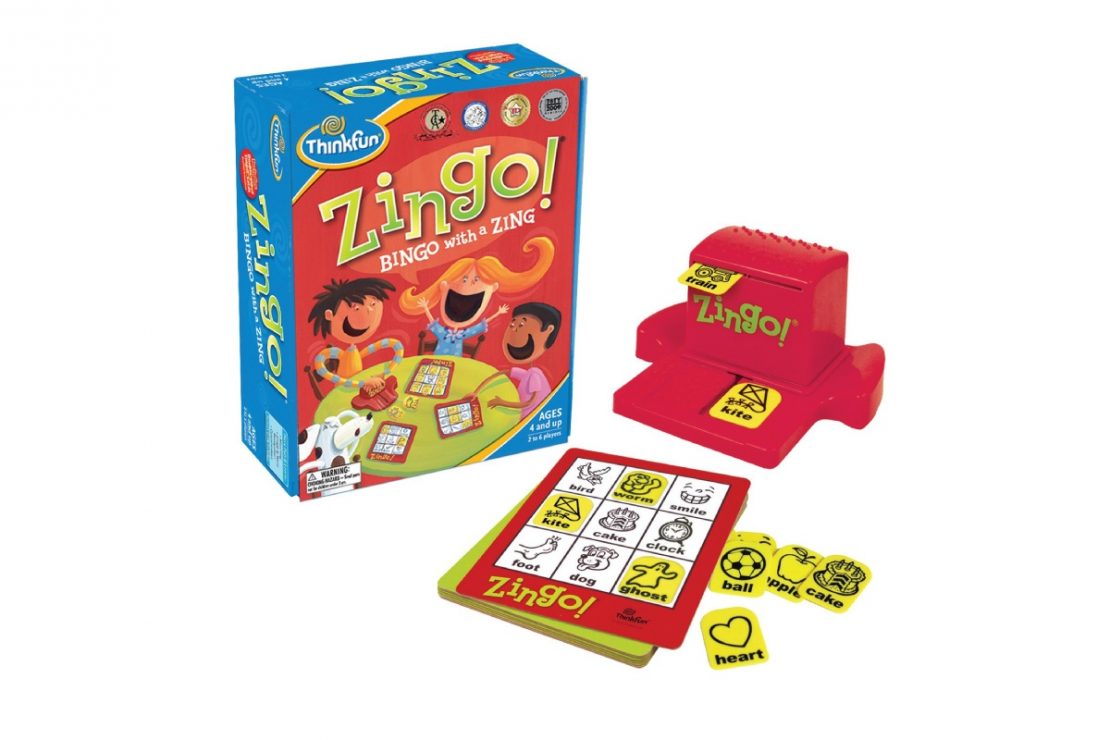 It's a matching game that encourages pre-readers and early readers alike to match the pictures and words to their challenge cards. It's a race to be the first player with a full card and yell "ZINGO!" With two levels of play, this matching game builds language skills through fast-paced play.

Zingo has been around for a lot of years. As you can see in this old-school commercial!
---
Zingo Sight Words
2 or more players, 4 yrs & up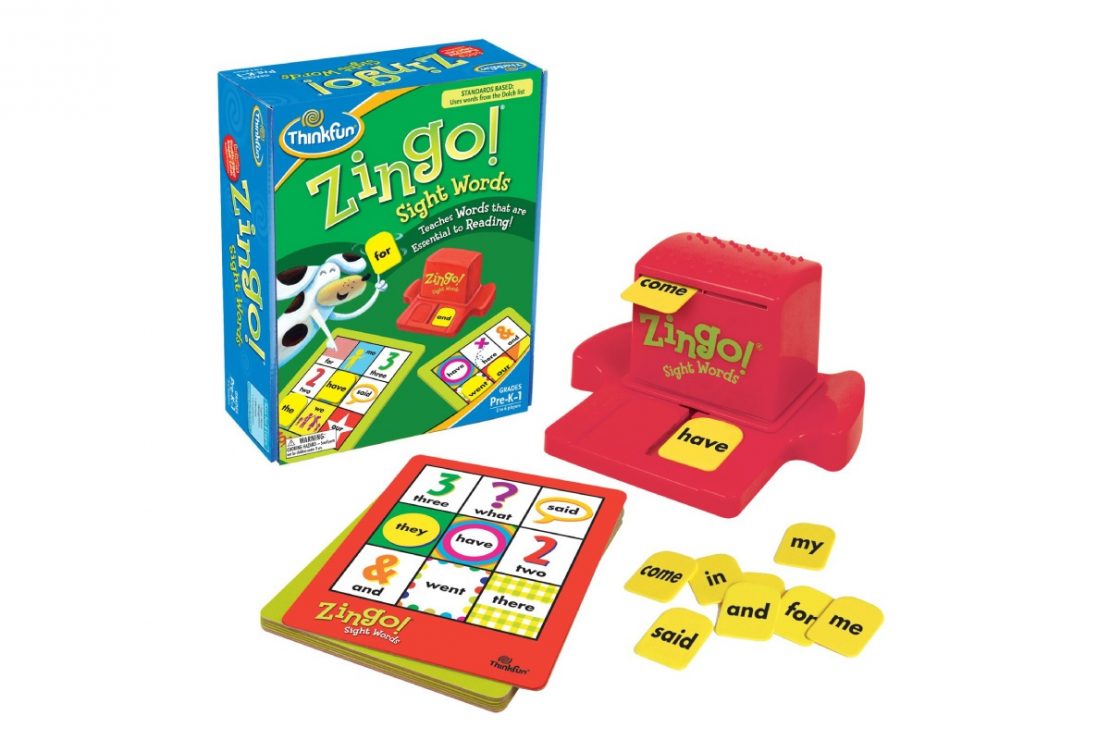 Give those flashcards a rest and reach for this fast-paced game! Players learn to quickly recognize and read sight words, the most frequently used words in the English language. Learning and mastering sight words is a key step in becoming a successful, fluent reader. The sight words used in this game have been specially selected by leading educators as the most fundamental for reading development.
---
Zingo Word Builder
2 or more players, 5yrs & up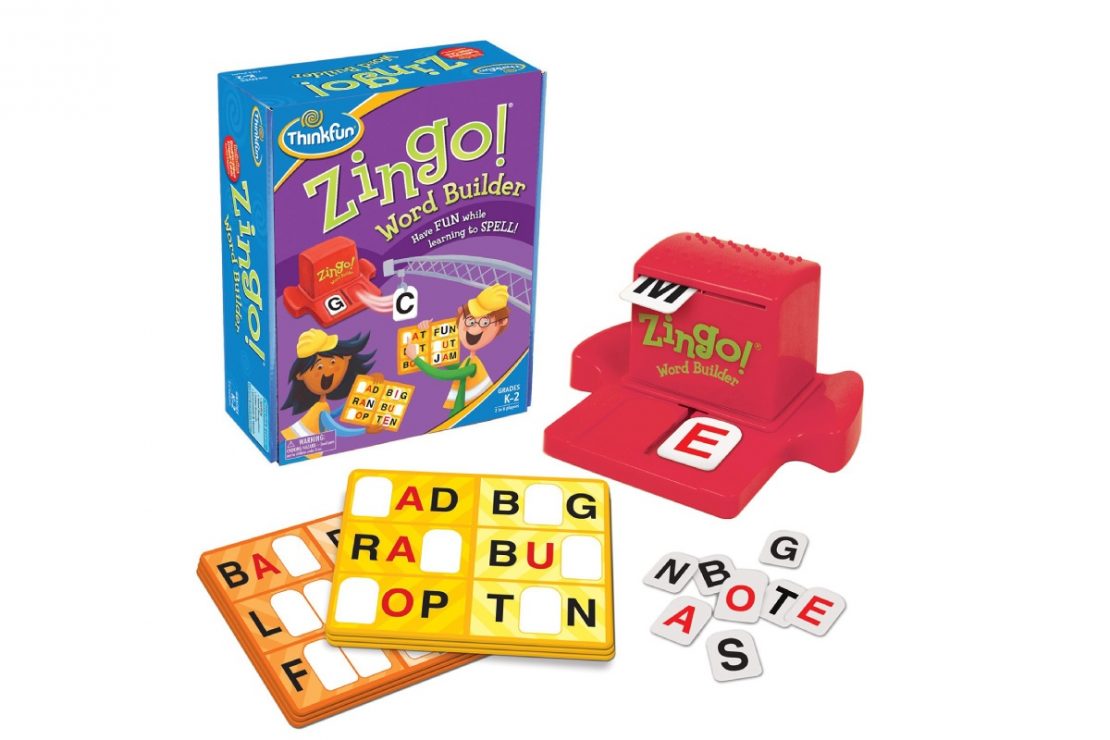 This word building version of Zingo! is the perfect confidence booster for early readers! Ideal for players who are just learning how to put letters together to form words. It's great for practicing spelling and vocabulary. With two levels of play, this word game is designed to engage and support both beginner and more experienced readers.
---
Zingo 1-2-3
2 or more players, 5 yrs & up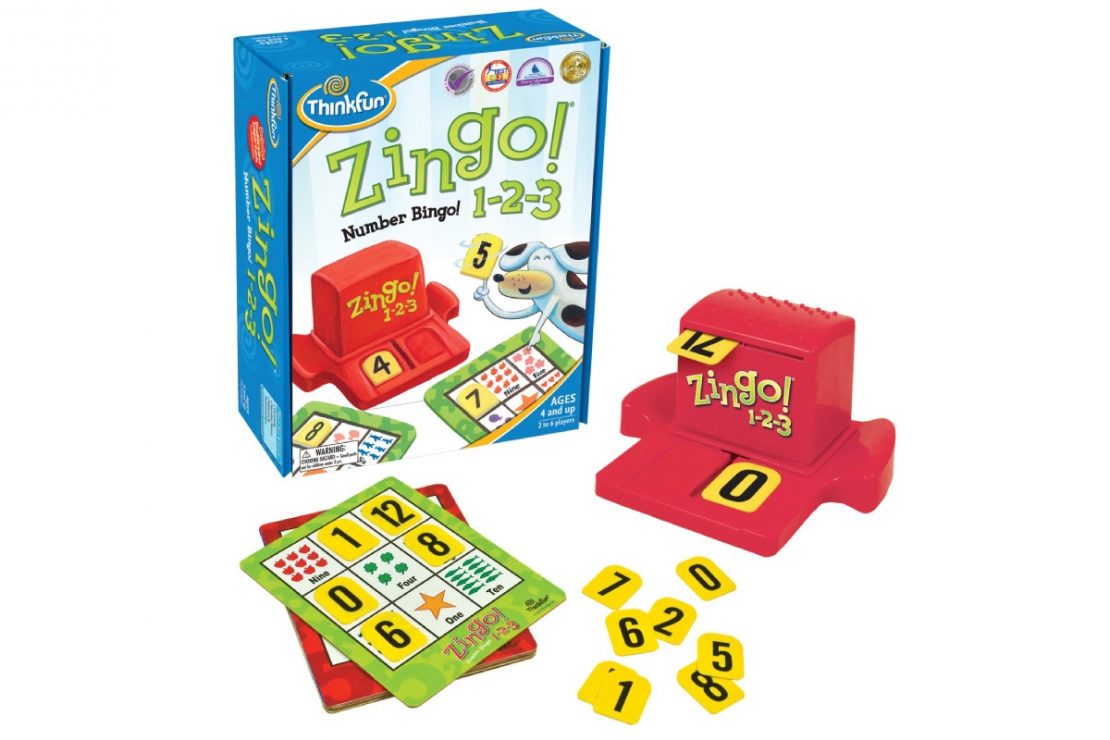 What better way to build a child's counting skills than with Zingo 1-2-3! Players match numbered tiles to their challenge card. The first player with a full card wins the game by yelling "Zingo!" Two levels of difficulty let children focus first on counting and then on addition. This fast-paced game will have youngsters developing number sense in no time!