New and Notable Games!
Published Thursday, April 27, 2023
Public service announcement: The Happy Up game shelves are FULL.
To help you find a new favorite, we've pulled together a collection of new arrivals and restocks we think are just delightful.
There are some real winners for early learners. And a whole bunch of family games that come in small boxes, but are BIG fun. We've also included some restocked long-playing games with their expansion packs so you can make them a fresh experience.
See the collection on our shopping site:

New and Notable Games
Top Picks: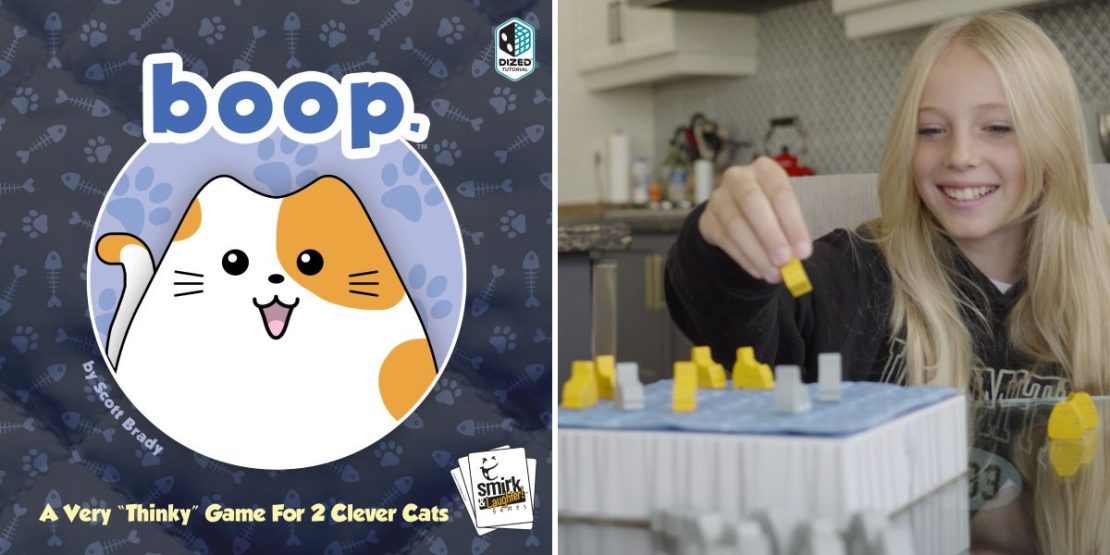 Boop. A Board Game.
2 players, 10 & up
A strategic game featuring kittens and cats!
Hop a kitten on the bed and all kittens on adjoining spaces are booped to a new space… Including your own! The goal is to get three of your kittens in a row. This will turn them into cats. Then get three cats in a row to win!
Boop.
---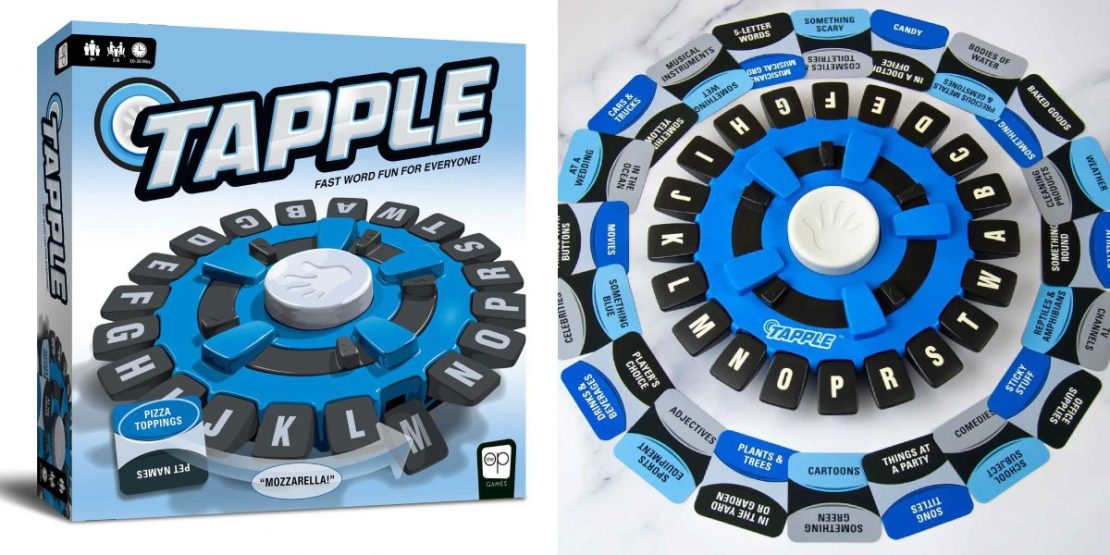 Tapple
2 - 8 players, 8 & up
An oldie but a goodie… And back in stock! Choose a topic card, tap the timer, then blurt out a word that fits the topic and starts with an available letter. How do you know what letters are available?
After each turn, player's press down the letter they just used. The longer you play, the harder the game gets!
Tapple
---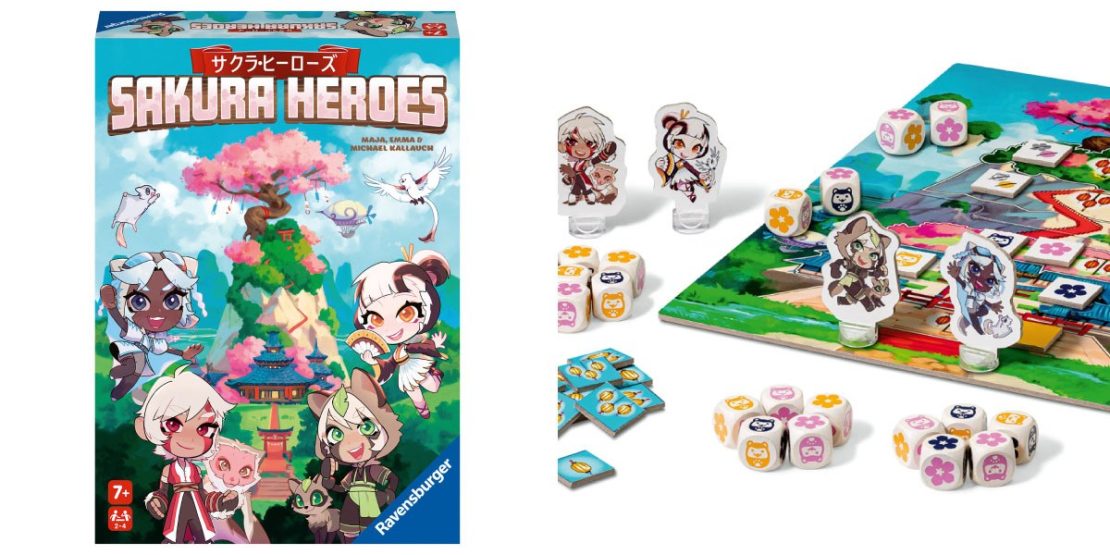 Sakura Heroes
2 - 4 players, 7 & up
It's a race up the mountain! Move your adorable character up the mountain path by rolling your dice. The dice have to match the symbols on the tiles covering positions on the path. Get the dice to match, claim the tile and place your character where the tile was.
Everyone rolls at once, so it truly is a race!
Sakura Heroes
---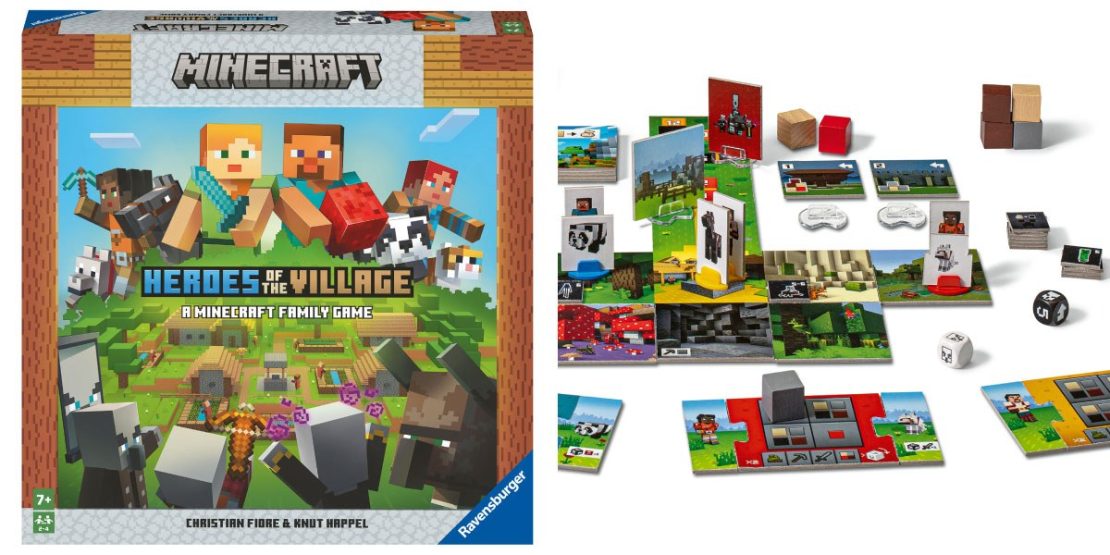 Minecraft Heroes of the Village
2 - 4 players, 7 & up
First thing to know: You do not have to know diddly-squat about the Minecraft video game to play.
Second thing to know: Kids who love Minecraft will enjoy how it's been adapted to a tabletop game.
It's a cooperative game where players work together to gather supplies, explore new areas, and defend their village from invaders. It's also a good introduction to resource management games!
Minecraft Heroes of the Village
---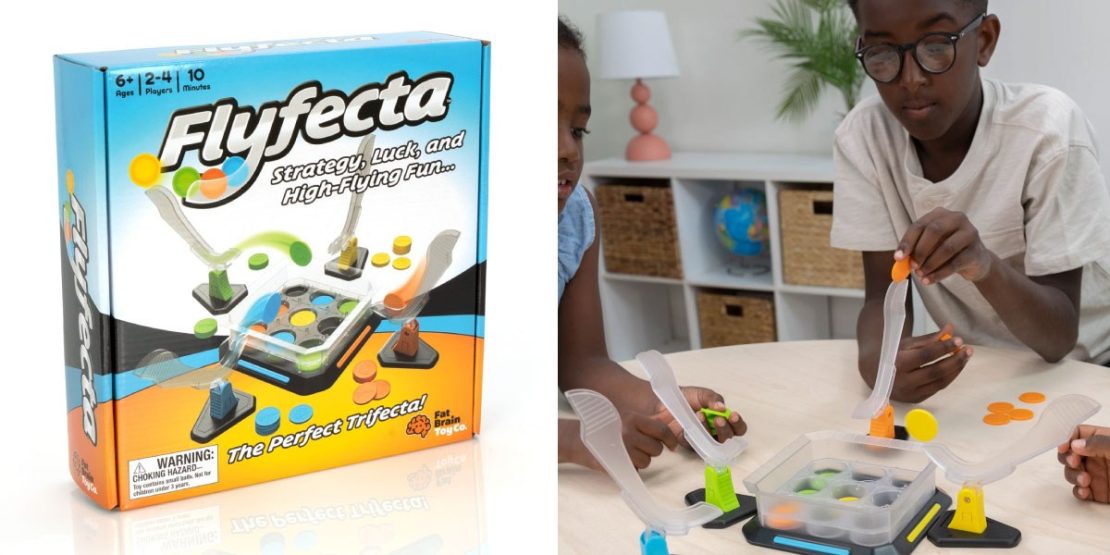 FlyFecta
2 - 4 players, 6 & up
Whoosh!
Take your chips, line up your launcher, and try to get three of your chips in a row on the target grid. Think you've got it? Guess again! Another player's chip can land on top of yours, ruining your plan to win.
It's equal parts physics, skill, and luck… with plenty of excitement as the chips fly!
FlyFecta
---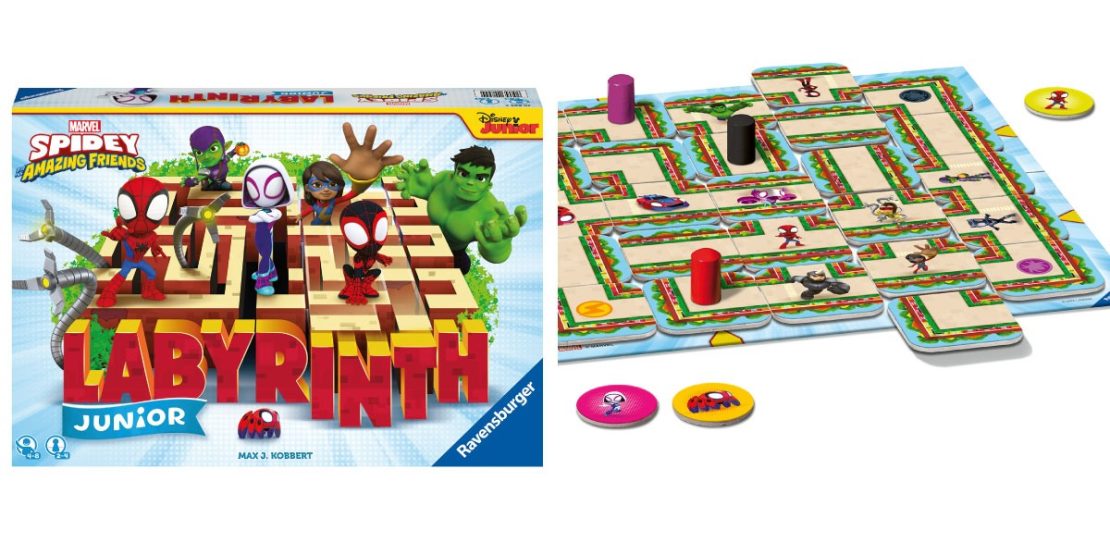 Labyrinth Jr Spidey & Friends
2 - 4 players, 5 & up
A Marvel-themed Labyrinth Junior!
Navigate your way through the shifting maze to meet different Spidey and Friends characters. Slide a labyrinth piece in to shift the pathways. Your goal is to make it easy for yourself to move through the maze and harder for your opponents. Collect the most character tokens to win!
Labyrinth Jr is a great introduction to strategy games that require deep planning and thinking a few steps ahead. And being able to adapt your plan on the fly.
Labyrinth Jr Spidey & Friends
---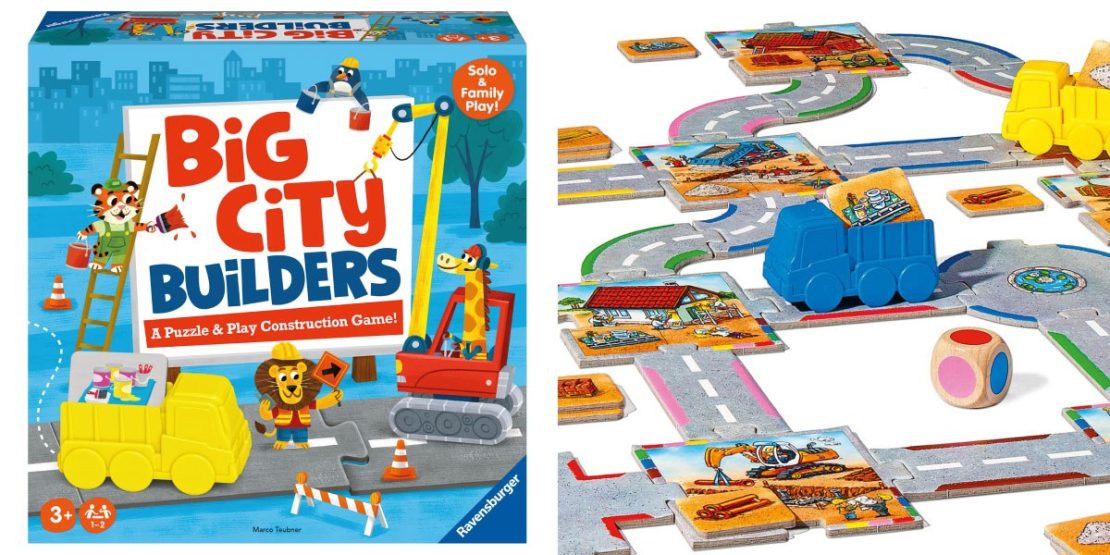 Big City Builders
1 - 2 players, 3 & up
It's a construction themed early learning game!
Setup the roadways and different building sites. Then choose your truck, pick up a delivery, and roll the die. Move your truck to the next piece of roadway that matches the color. Can you figure out the most efficient way to get your delivery to the right job site?
With several ways to play, this is a game that will grow with your tot!
Big City Builders
---
Jump over to our shopping site to see the rest of the collection!
New and Notable Games