Aquaglow Jellyfish Bower Hideaway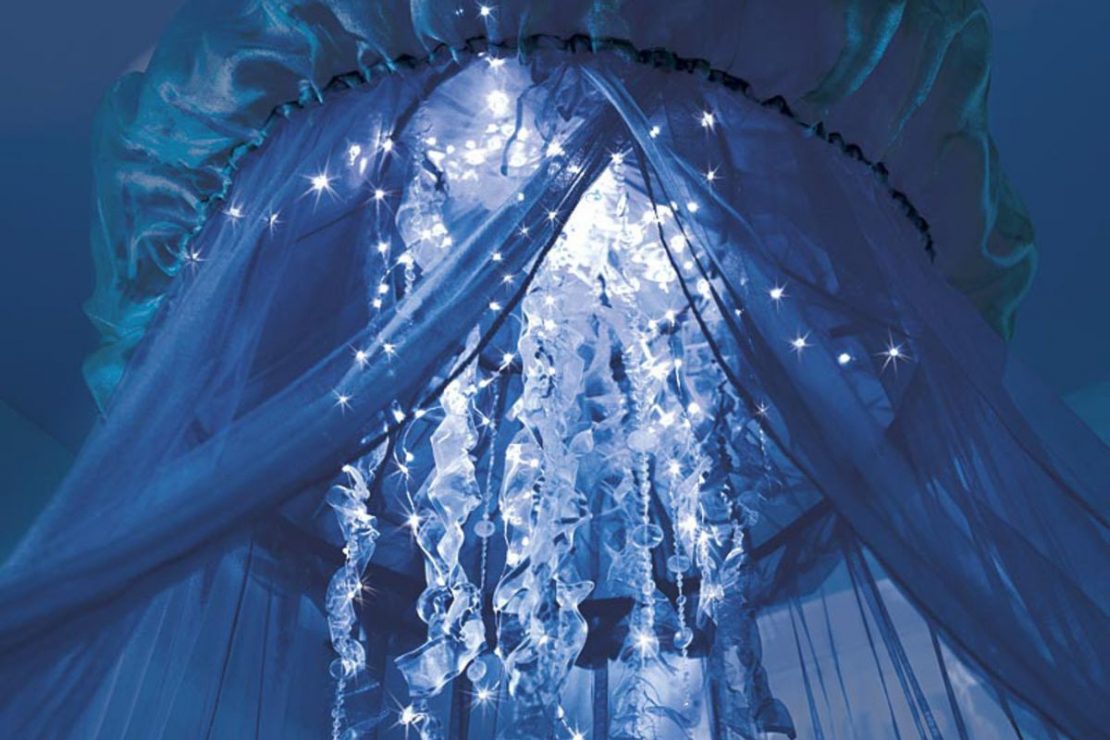 Jellyfish-inspired gauzy hideaway from Hearthsong
Enter an undersea world through the filmy, superfine deep-sea-blue netting crowned by a marine green cap. Cool blue ribbons and sinuous translucent streamers trail like tentacles within, entwined with sprays of mini LED lights (160 in all) in an intensely blue hue. Iridescent "pearl" beads add oceans of atmosphere to this incredibly versatile play realm.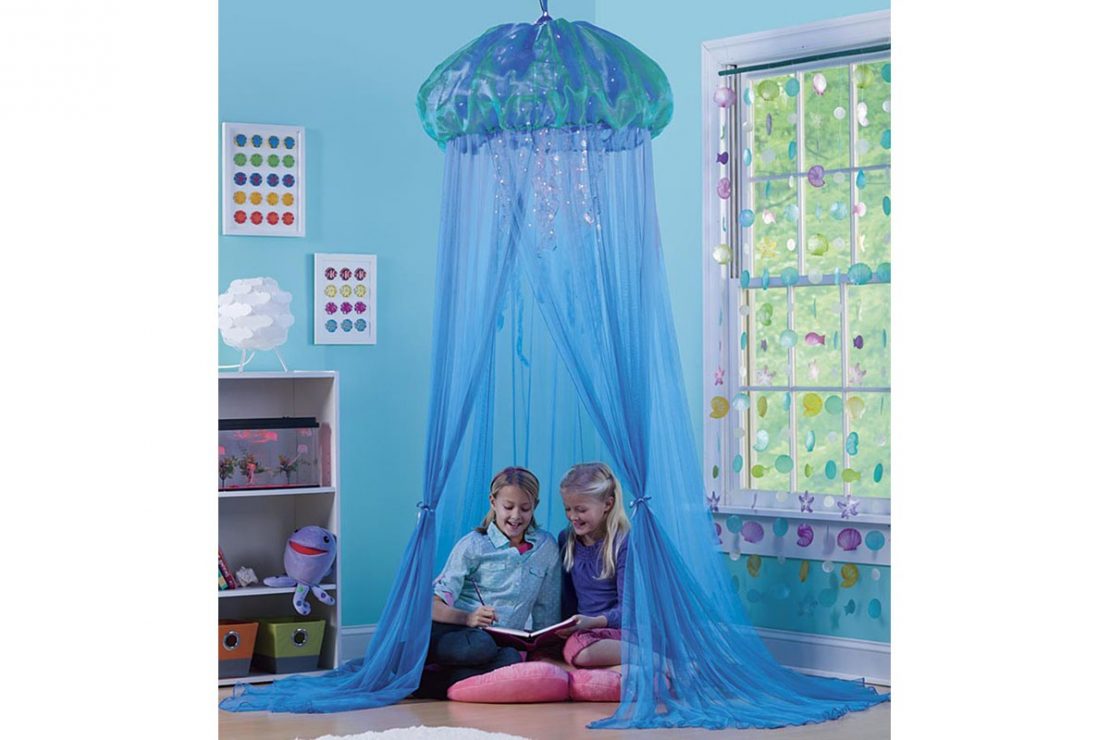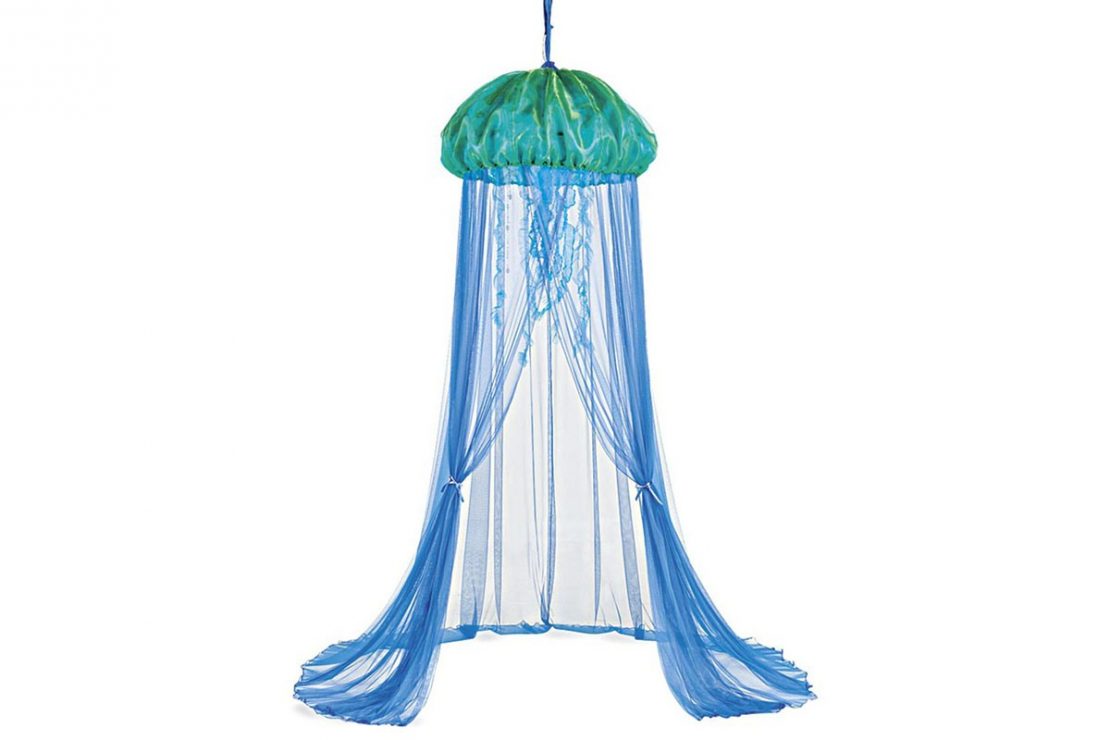 Hang from the ceiling and create a tented playspace in the corner of a room. Canopy measures about 7' high, top hoop is about 24" diameter, fabric flows to about 12' circumference at the bottom. Parents are encouraged to help arrange the sprays of plug-in lights.
Requires a hook or other hardware for hanging, not included.
Includes AC adapter.