Brio Table Games

Test Your Skills With These Pinball and Labyrinth Games
Brio is known for their wooden toys. Especially their iconic railroad! But that isn't all they do. Brio has also created these table games that are all about skill, finesse, and a bit of luck. Add them to the family game collection!
---
Pinball
6 yrs & up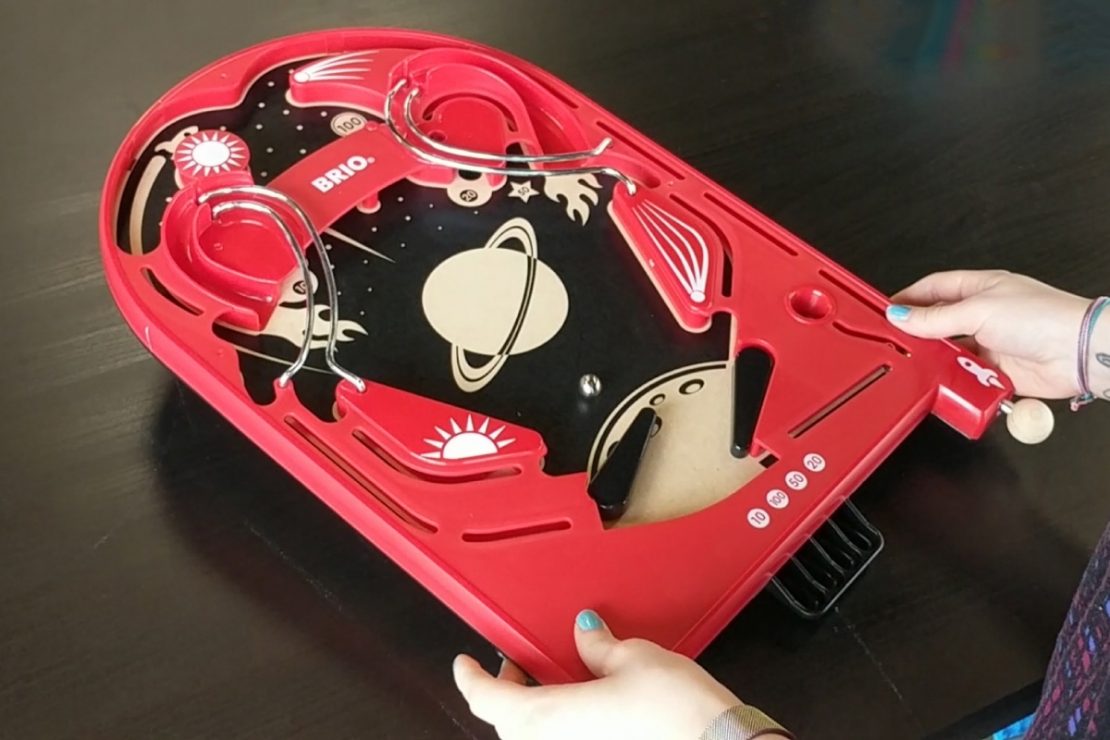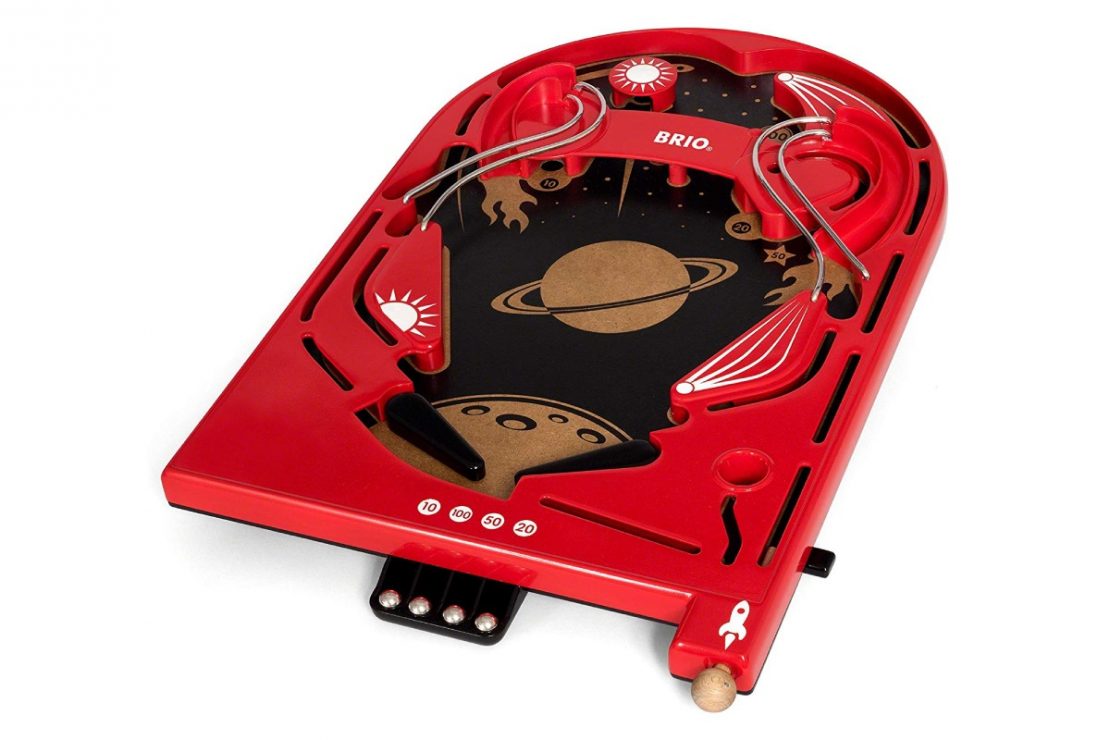 All the excitement of a big electronic pinball game on your table! Drop the marble in launcher, pull back, and BAM! It rockets off through the retro space-themed board. Flippers send it flying back, zipping along rails and ramps. All of it 100% kid-powered, no batteries or power cords!
Pinball game measures about 20.5" long x 13.5" wide
---
Pinball Challenge
6 yrs & up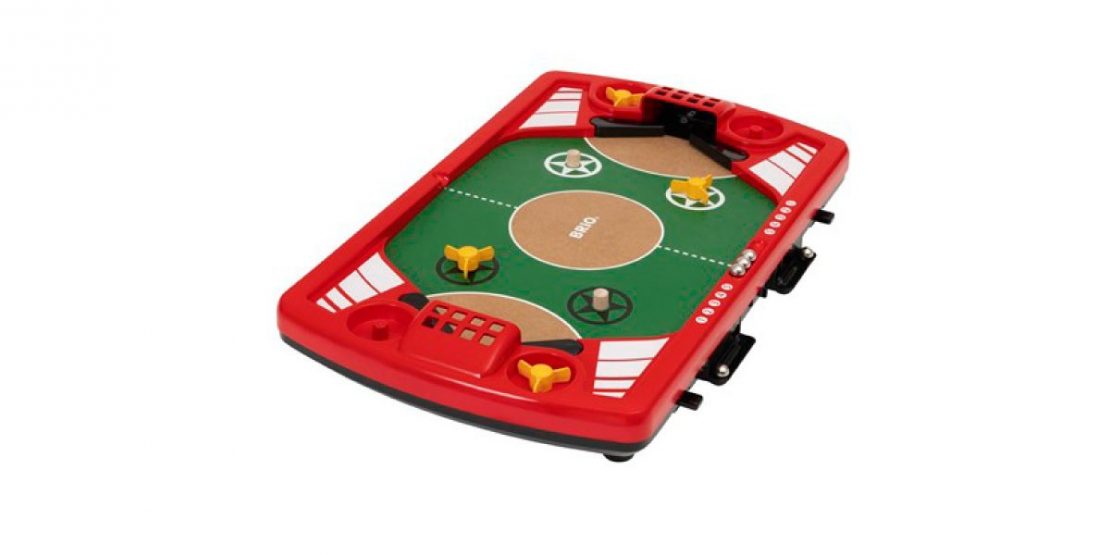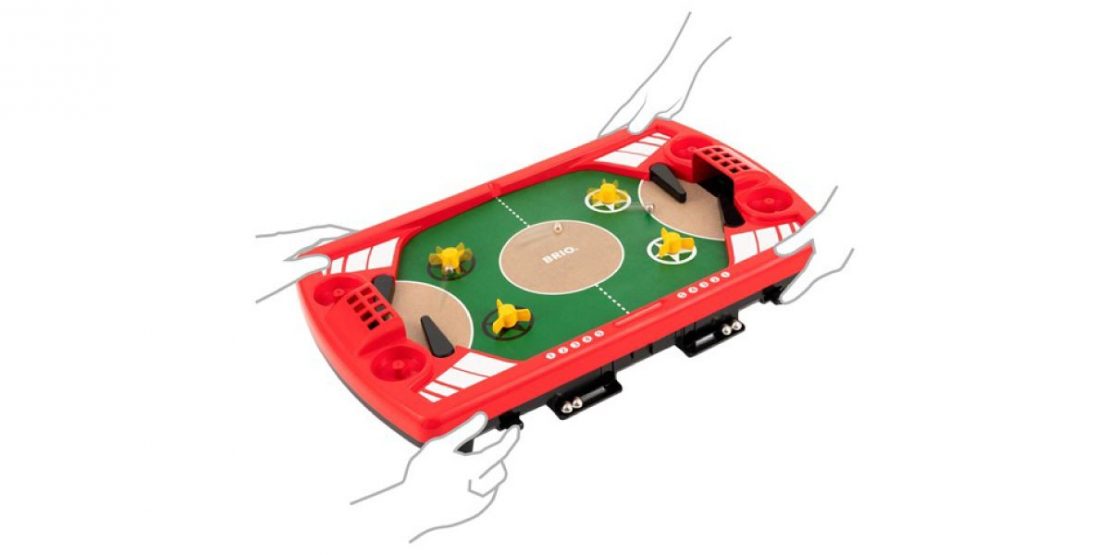 An exciting two player game! Be quick on the flippers to score a goal against your opponent – best of five wins.
When you want to increase the challenge, add the spinners that can change the metal marble speed and redirect it in unexpected ways. Once the game is over, store the metal marbles in a hidden container underneath the scoreboard section to keep them safe.
---
Labyrinth
6 yrs & up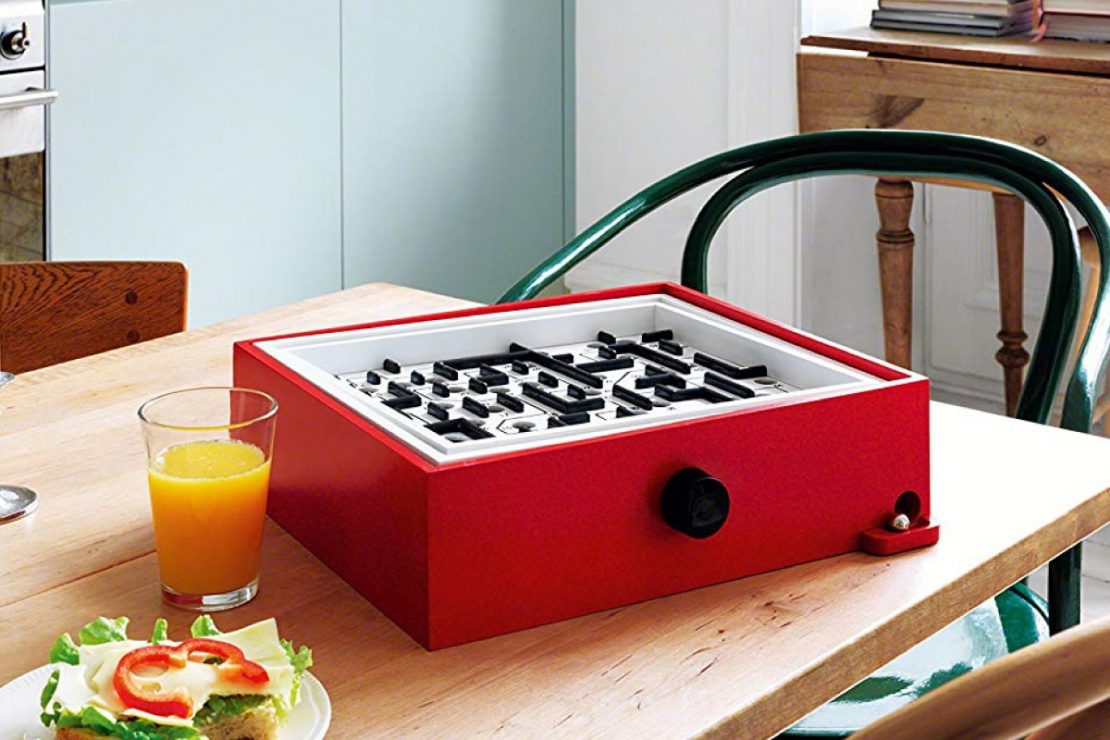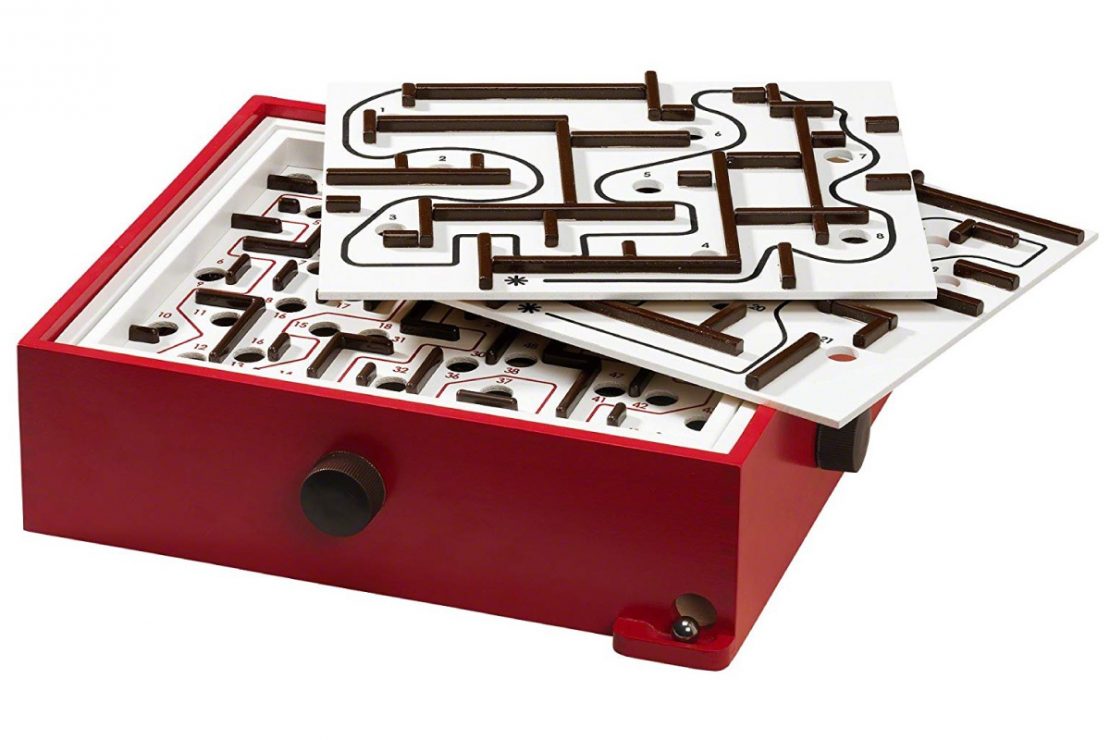 A classic game that requires steady nerves! Choose one of the three boards and drop the marble. Ever so gently, adjust the knobs to steer the marble through the labyrinth. But beware! The holes are ready to eat your marble!
It comes with three boards ranging from easy to really tricky!
Labyrinth measures about 13.75" wide x 12" long x 3.75" tall

Note: the video shows a natural wood version, not the red version currently in stock.
---
Take Along Labyrinth
3 yrs & up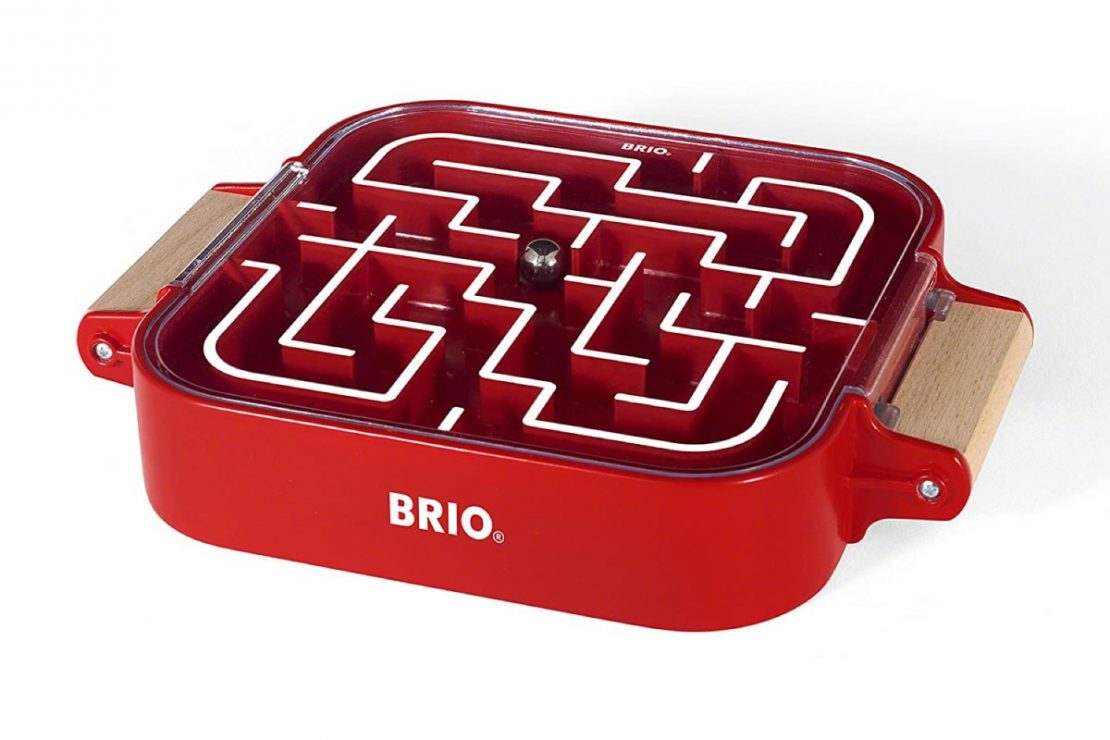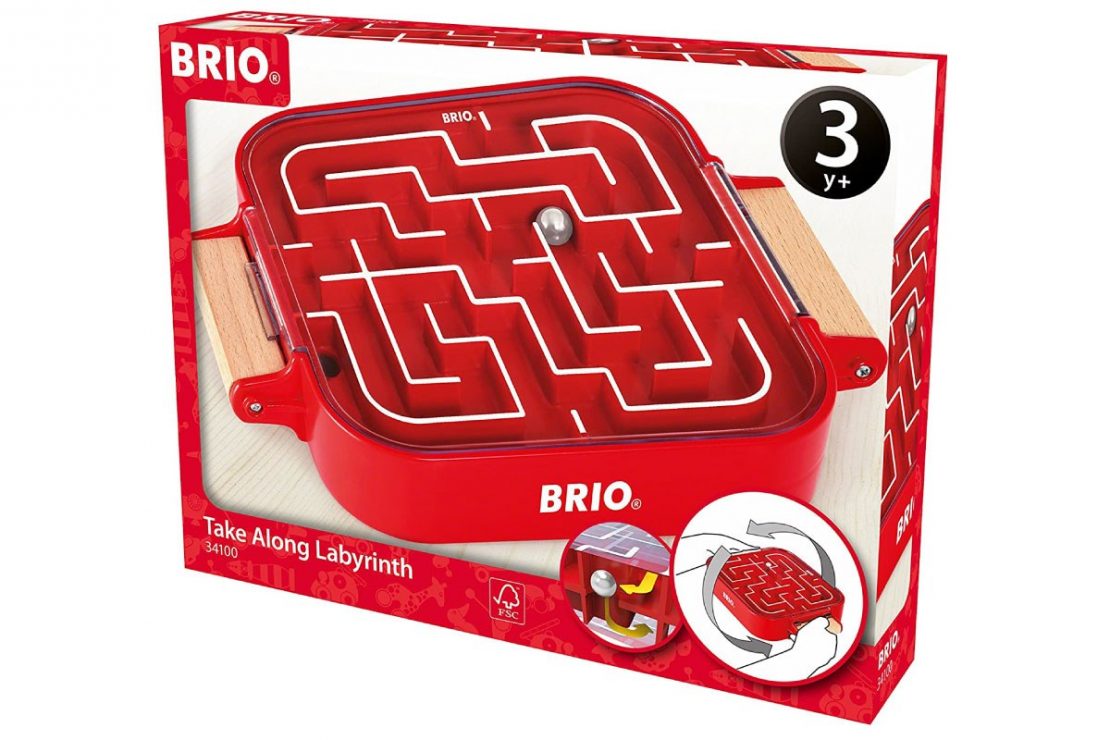 Generations of children have grown up battling the BRIO Labyrinth. Now you can take it with you! This smaller version is completely sealed, so no more lost marbles!

Tilt it and tip it to guide the marble through. When it drops through the hole, flip the entire thing over and go again on the other side!