Deluxe Cosmic Glow Mini Golf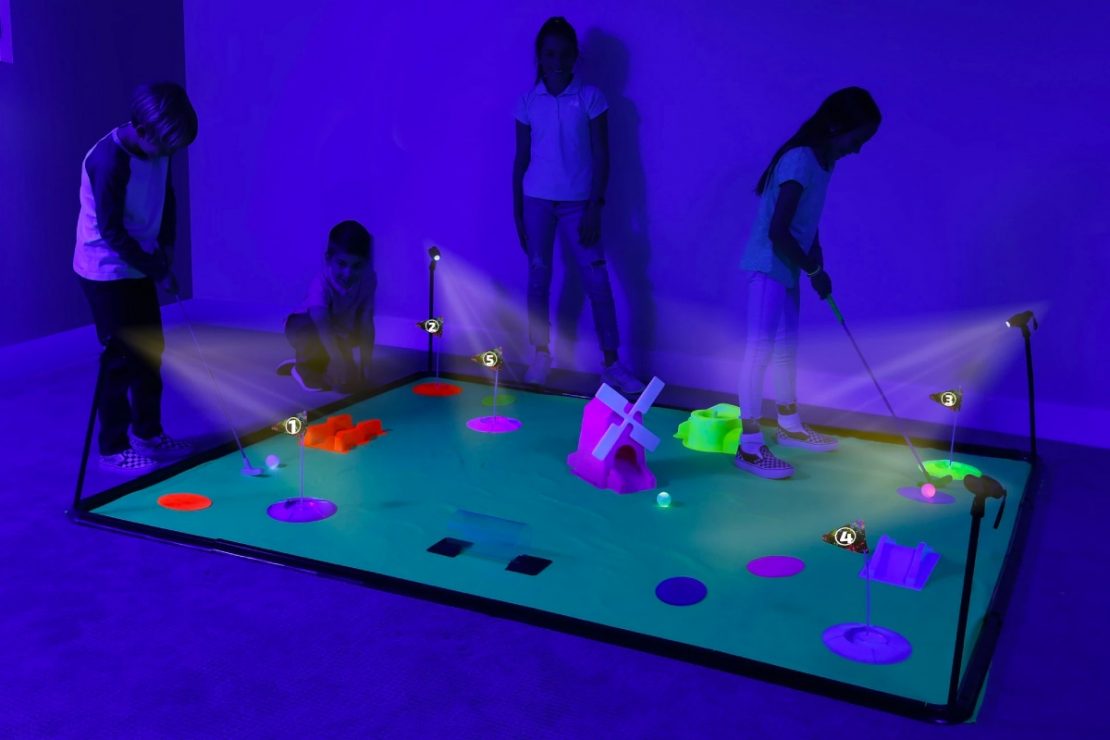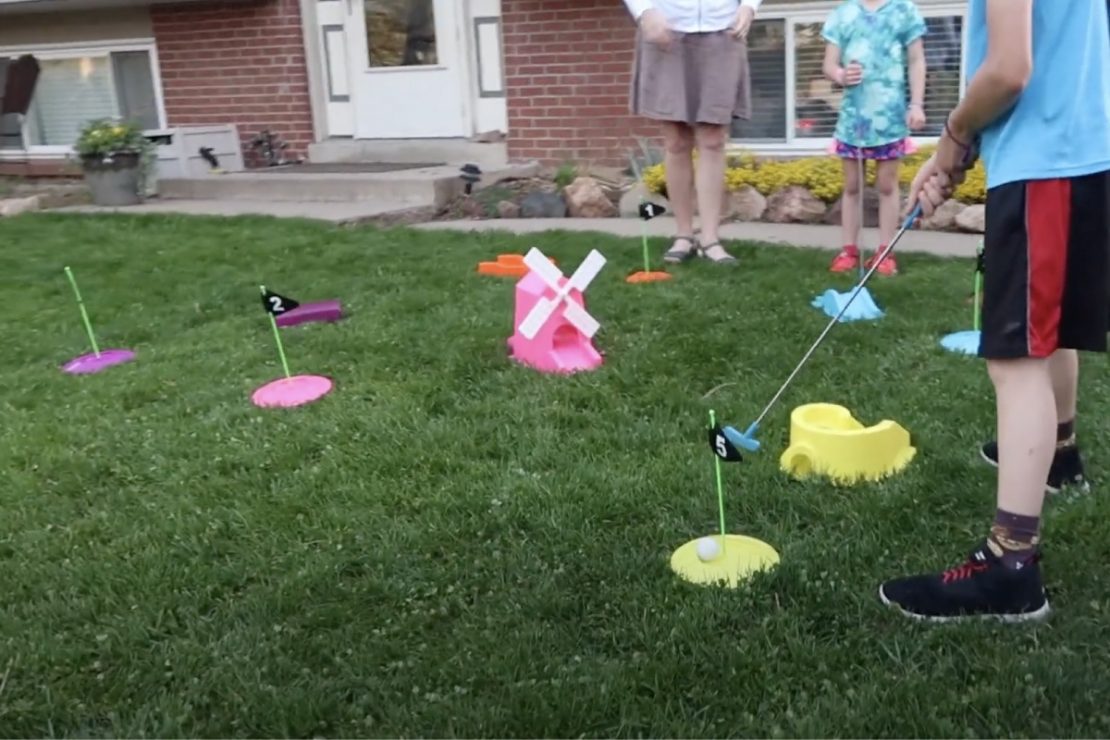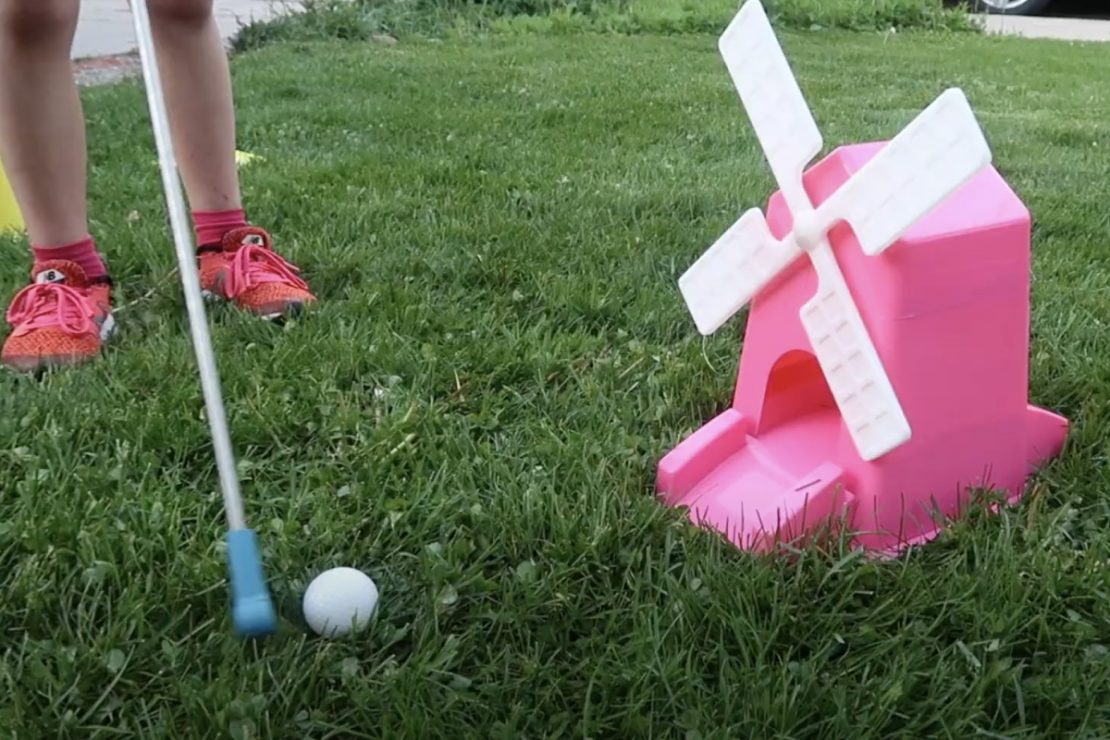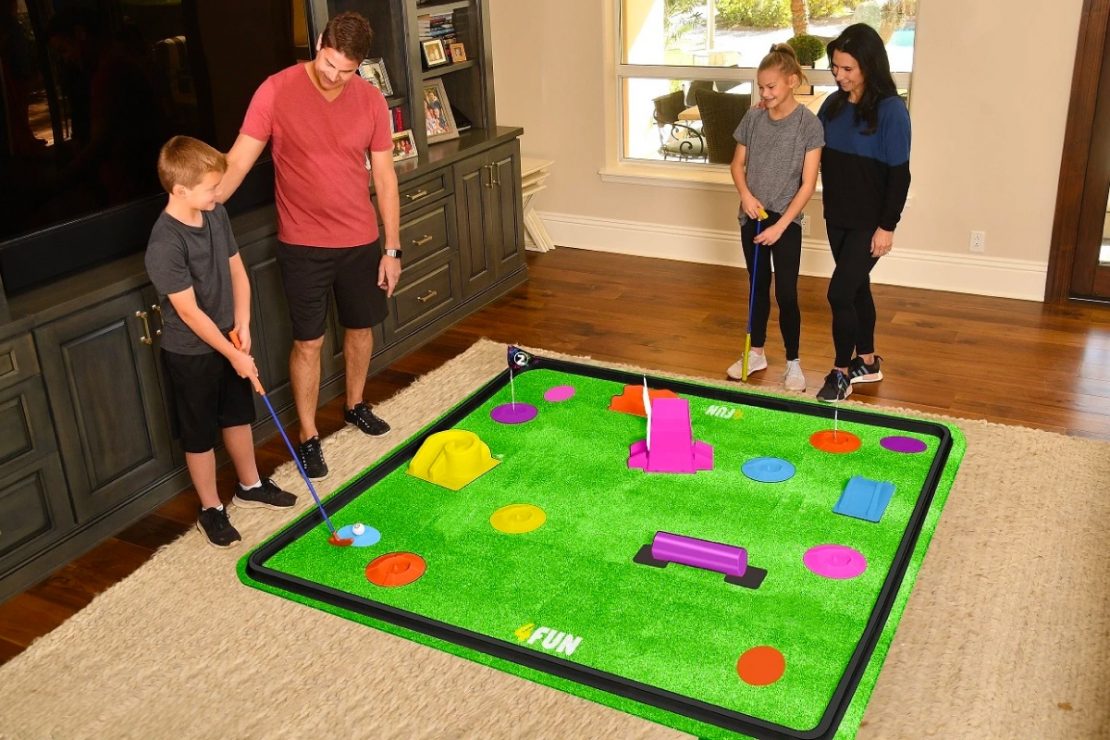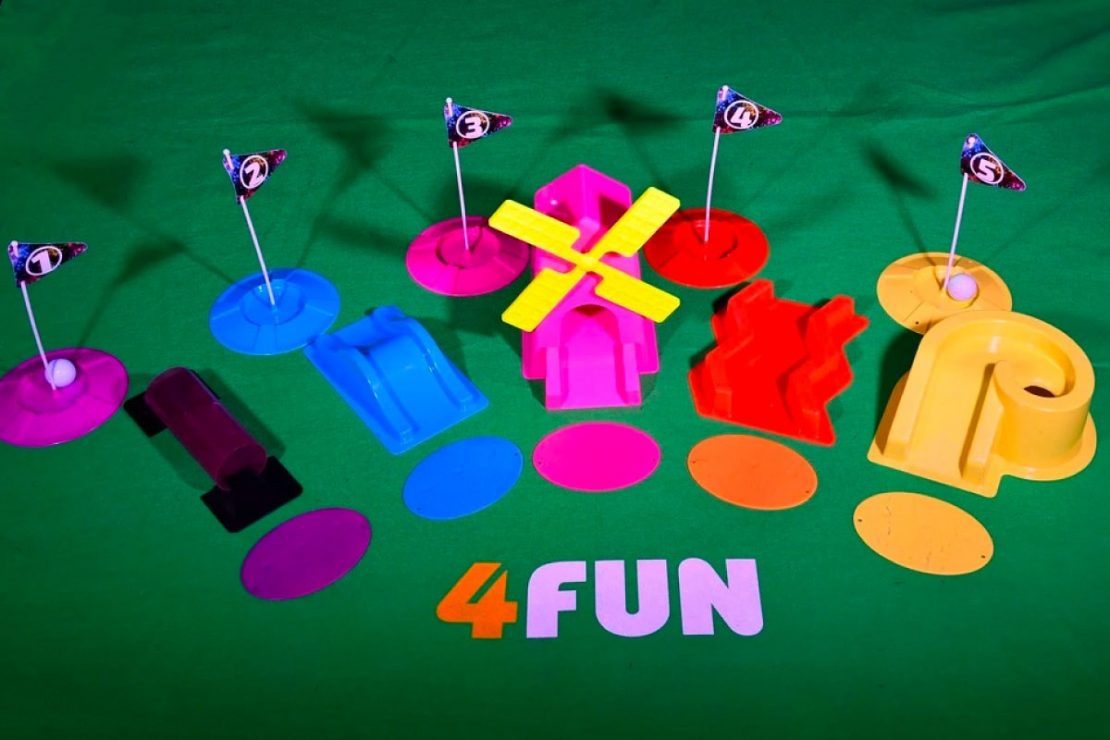 Play mini golf lit by blacklights!
3 yrs & up
Mini Golf is a classic! Now you can bring it to your living room with this deluxe set. And just to make it all more interesting, turn off the lights and play in the dark!
The special golf balls are motion activated. Hit the golf balls on a hard surface and they'll start to glow, staying lit for approximately 8 minutes.
The set is playable indoors or out. Definitely cosmic fun for the whole family!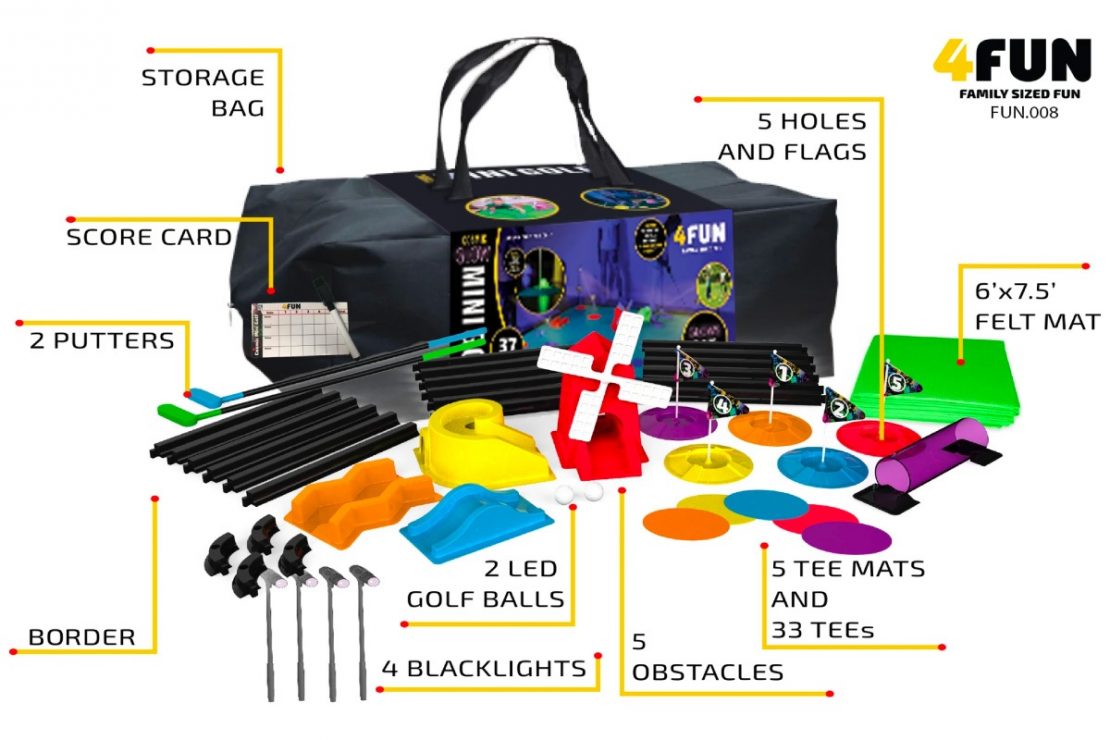 Deluxe Cosmic Glow Mini Golf contains:
5 obstacles: Tunnel, Zig-Zag, Spiral, Hill, and Moving Windmill
5 tee mats
5 holes with flags
72" x 90" wrinkle resistant green felt putting mat with course border
2 putters
2 LED motion activated glow in the dark golf balls
4 blacklights with stands
Tee stakes for outdoor play
Storage bag
Score card
12AAA batteries (3 per black light) required, not included.
---
Glow Golf Balls set of 3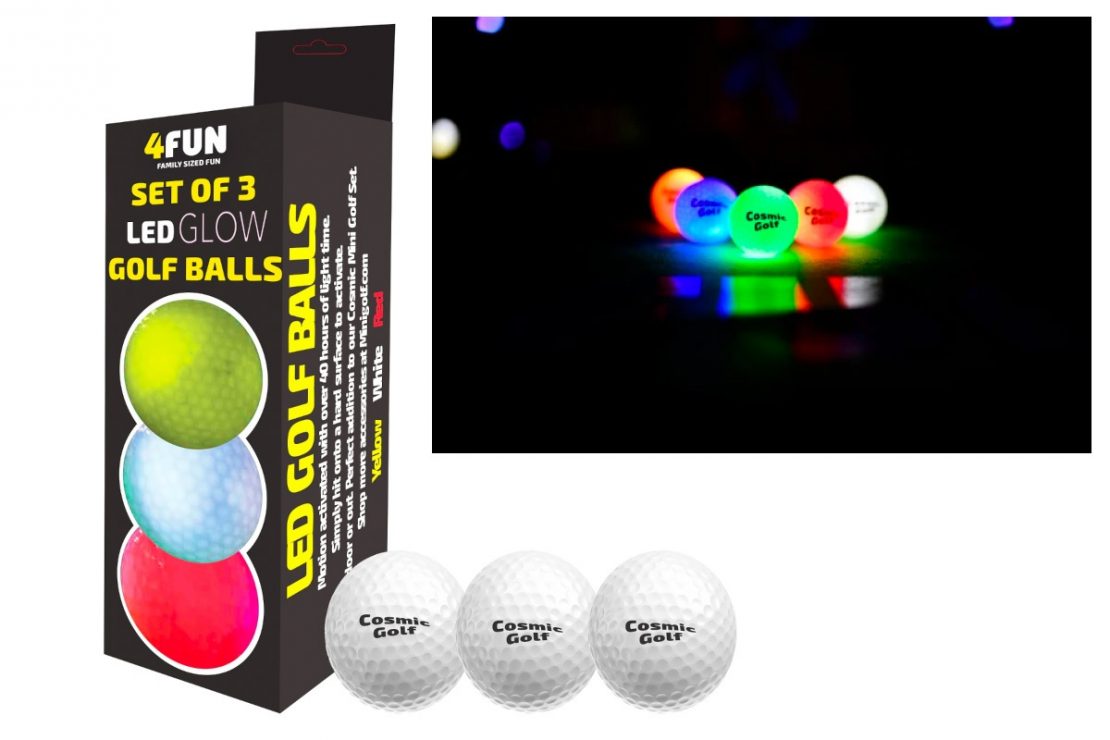 Add to your Deluxe Cosmic Glow Mini Golf set or use them on their own!