Doll Carrier and Vet Center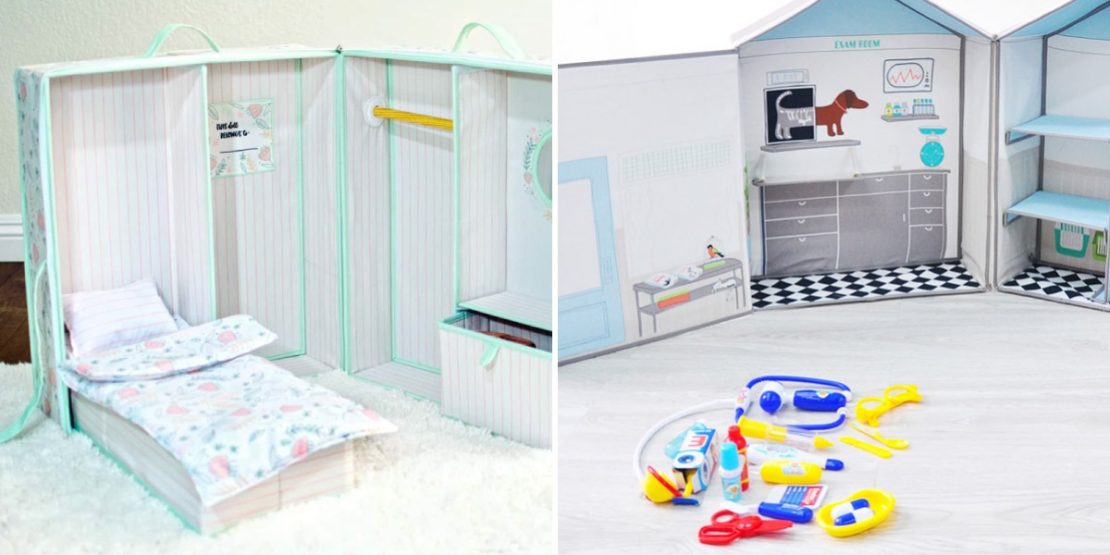 These carriers do double-duty: They provide a convenient storage solution and they're darling play spaces! Both the Doll Carrier and the Vet Carrier are rigid board covered in charming printed fabrics. So sweet!
Doll Carrier
Ages 3 and up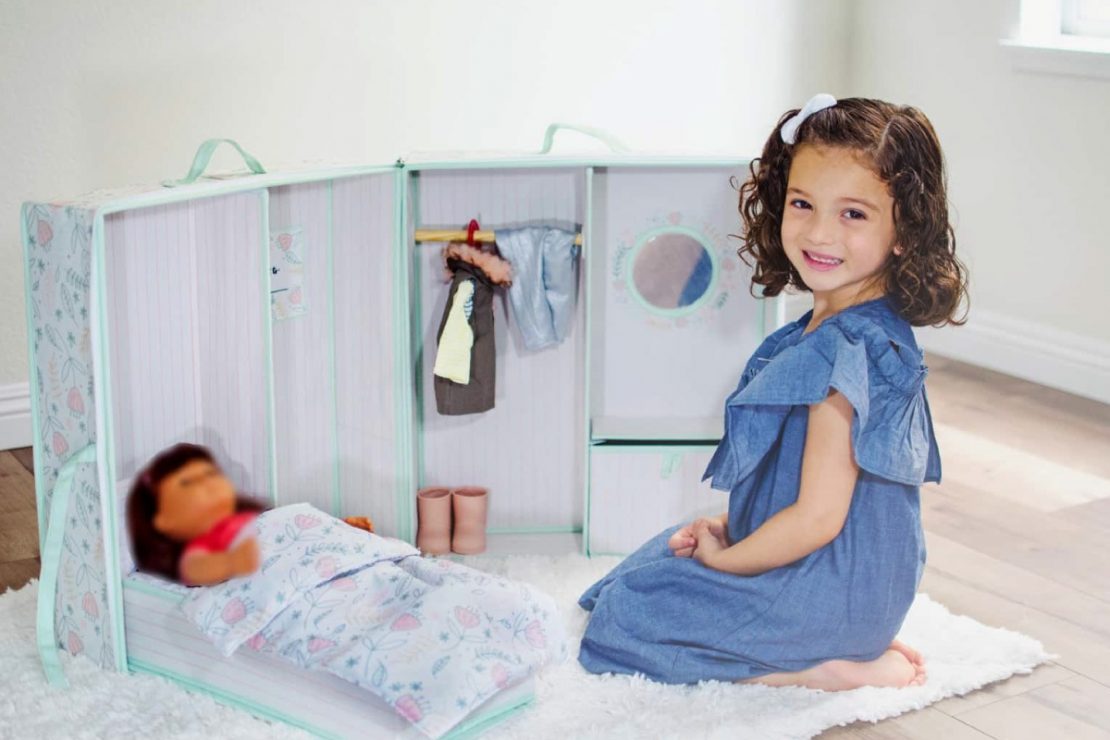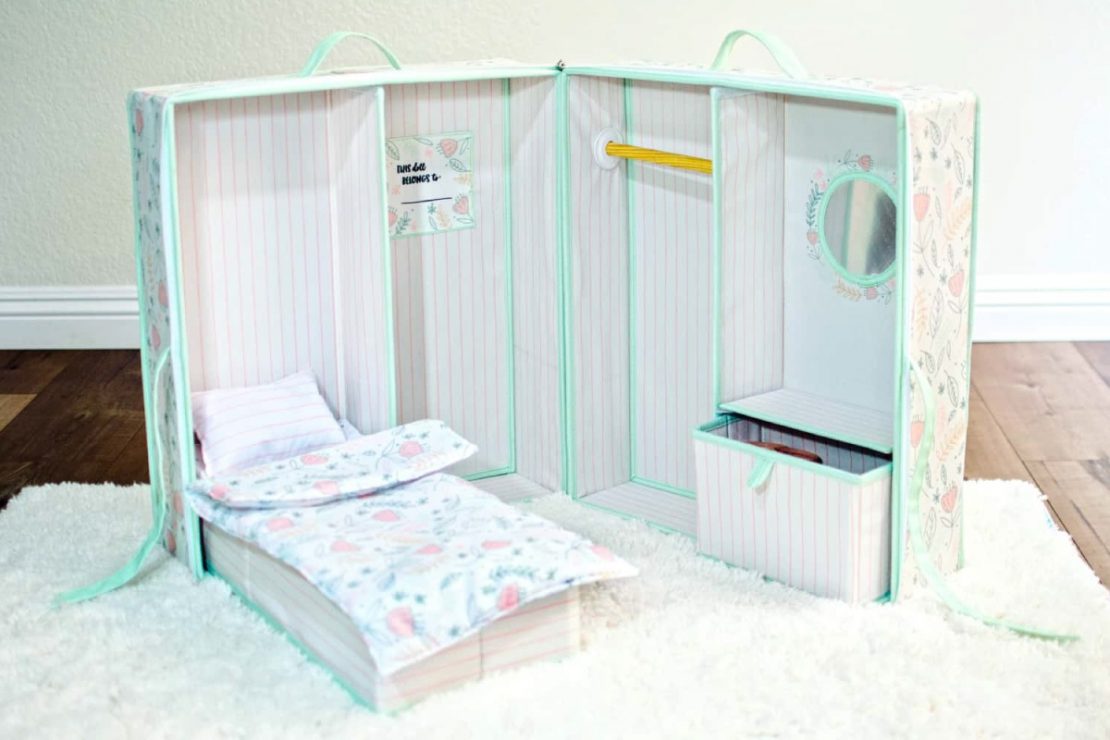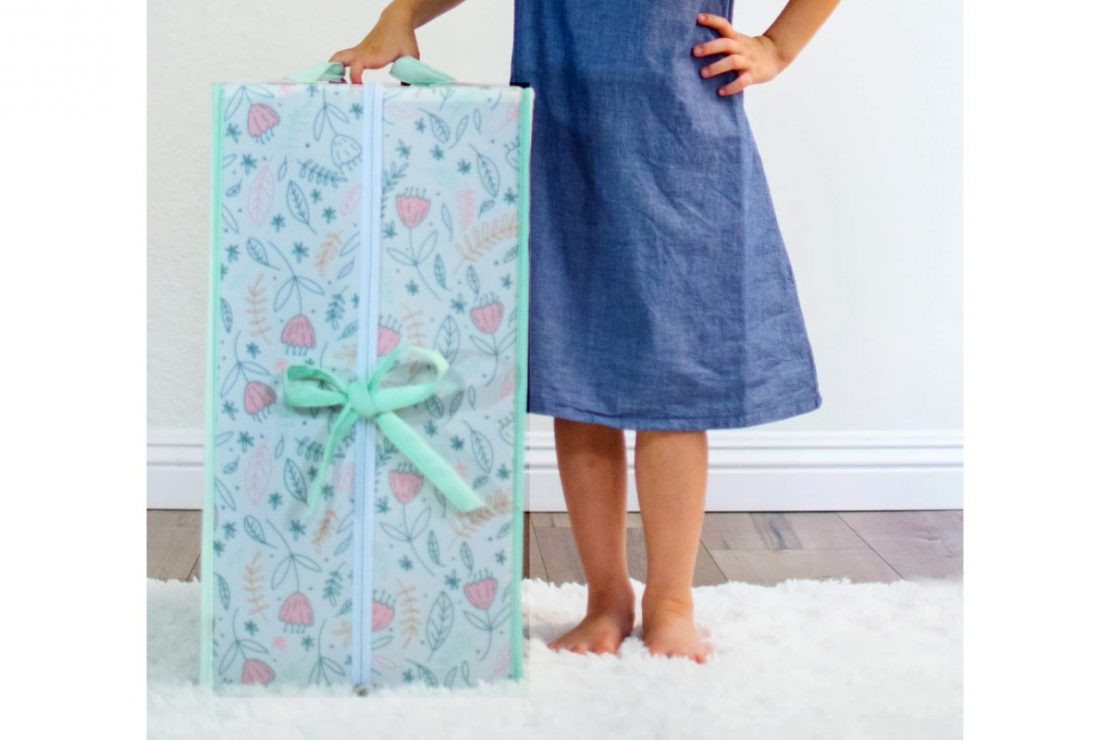 A bedroom playspace for dolly and tidy storage for you! This sweet trunk is covered in a delicate floral pattern. Open it, and you'll find a fold-out bed, closet with hanging space, a vanity, and a drawer for all of those little accessories. The carrier includes a mattress, pillow, comforter, and a handful of hangers.
When closed, the doll carrier measures 11"W x 16.5"D x 15"H
Doll and clothing not included.
---
Vet Carrier
Ages 3 and up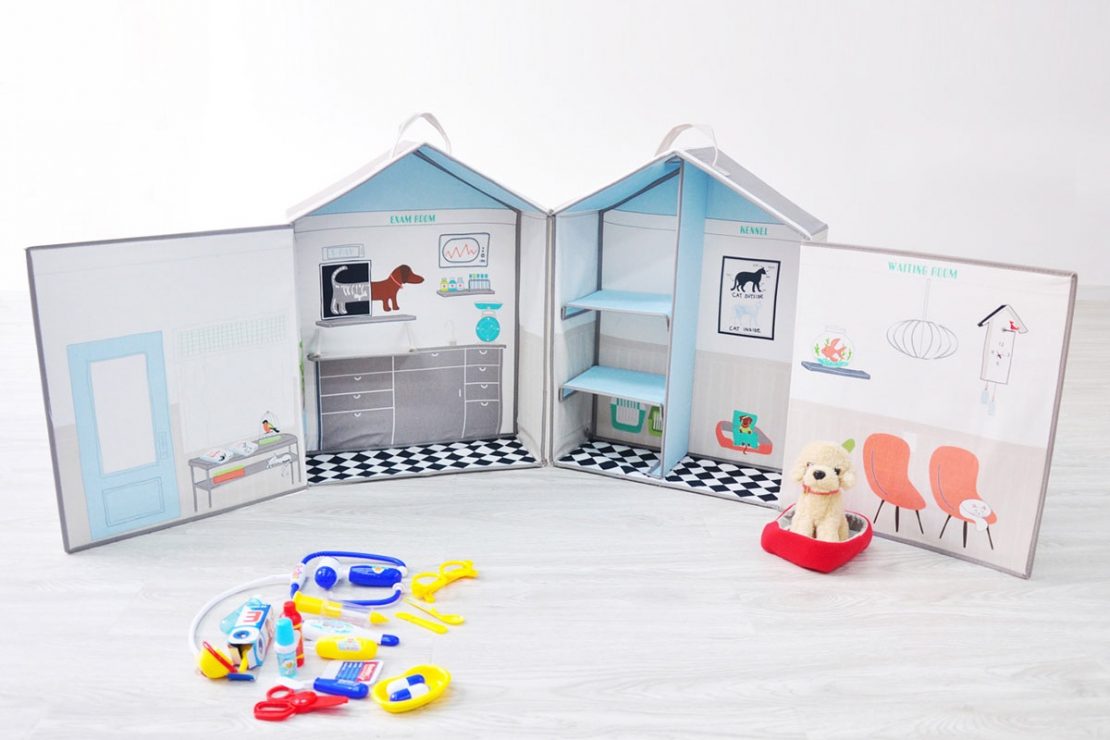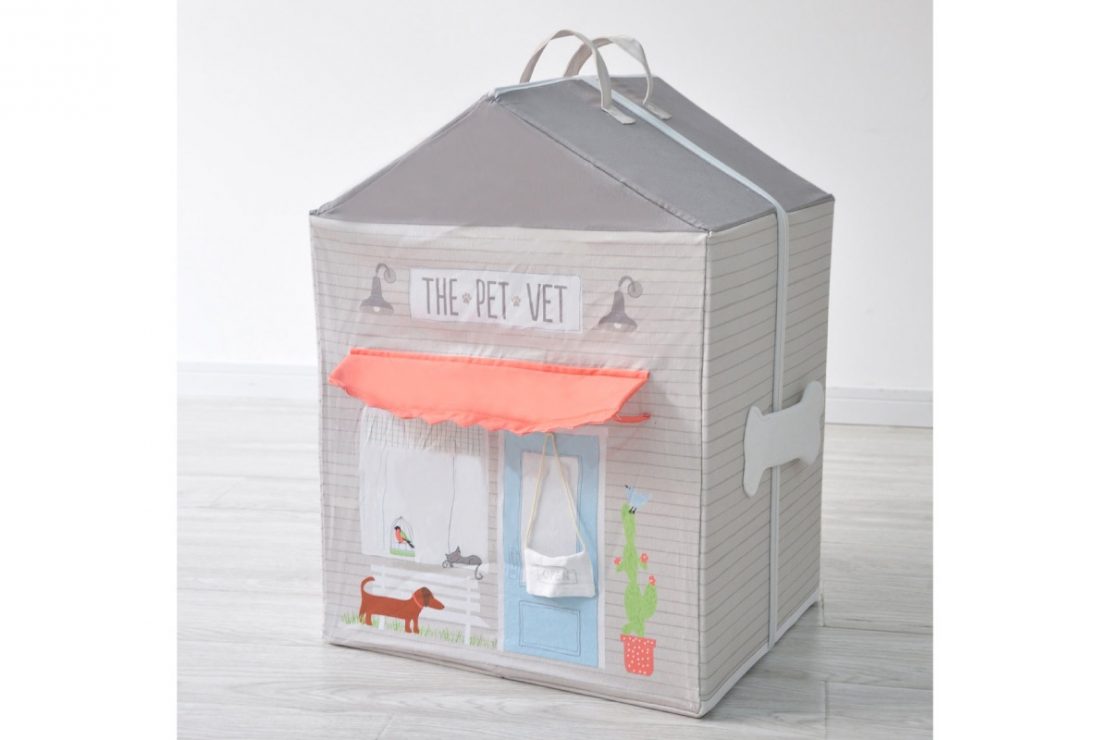 Every stuffed animal deserves top-notch vetrinary care. This carrier assures they will receive it. The case folds out to display a cozy exam space, complete with "kennel" shelves for the ailing puppers and kittehs. It also comes with accessories like a stethoscope and thermometer.
11"W x 16.5"D x 15"H.