Electric Jellyfish Mood Light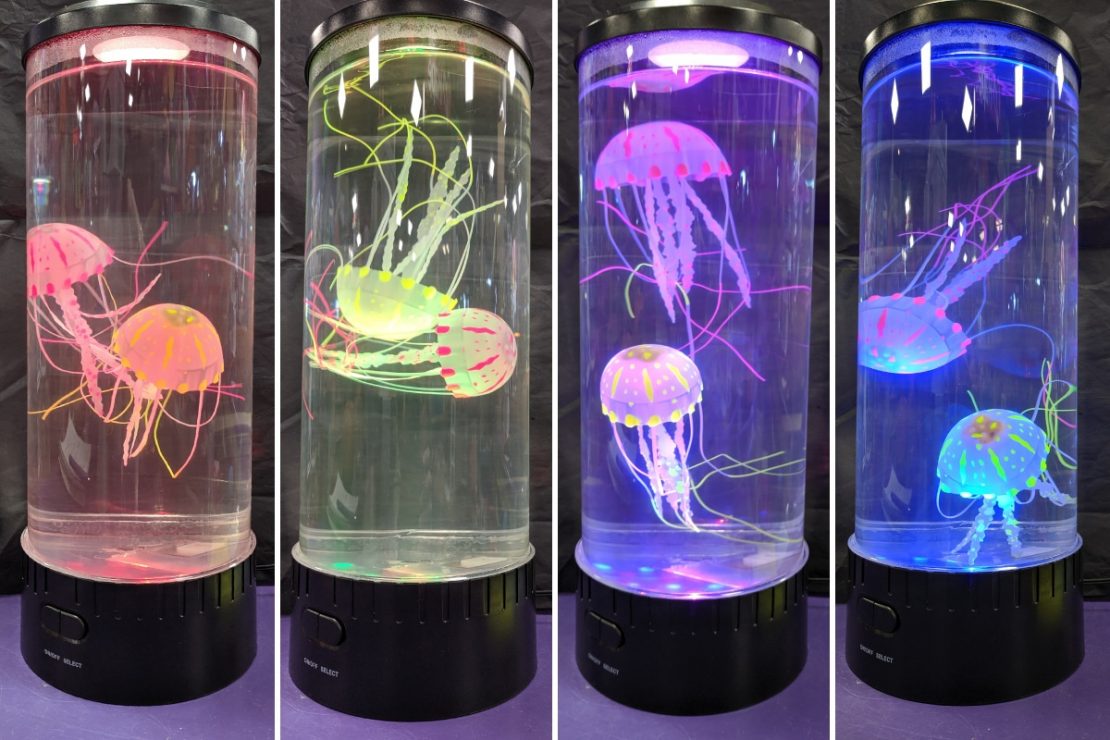 The Electric Jellyfish Moodlight is a soothing and hypnotic addition to any room! The LED lights offer a gently colored glow. Inside the chamber are two "jellyfish" that swim, swirl, and seem to dance together. Their movement is mesmerizing.
The light has 5 modes: color fading (it cycles through a spectrum of colors) and steady-on in red, blue, green, or magenta. It also has an auto shut-off so it's a lovely choice as a night light.
AC adaptor included.