Escape the Room Games from ThinkFun

Riddles & puzzles... Do you need logic? Or luck?
For 3 - 8 players, 13yrs & up
Bring the Escape Room experience home! These games from ThinkFun will have you and your group following clues, solving riddles, and hopefully... Escaping!
Note: Games are one-time use.
---
Secret of Dr. Gravely's Retreat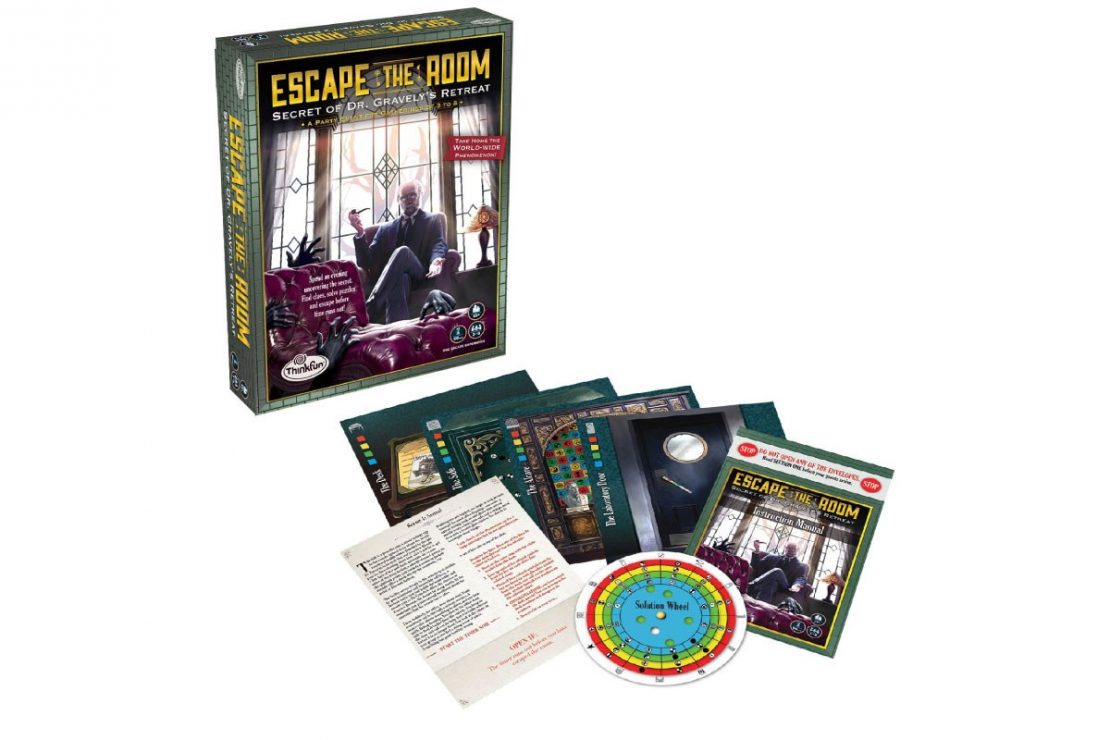 The year is 1913 and you are the lucky winner of a free stay at Foxcrest Retreat, where the famed Dr. Gravely has improved upon the latest in spa treatments and relaxation for those of high social standing. You take a long all-expense-paid train ride to the retreat. Upon your arrival, however, you and your fellow guests may find the "health retreat" is not what it seems...
---
Mystery at the Stargazer's Manor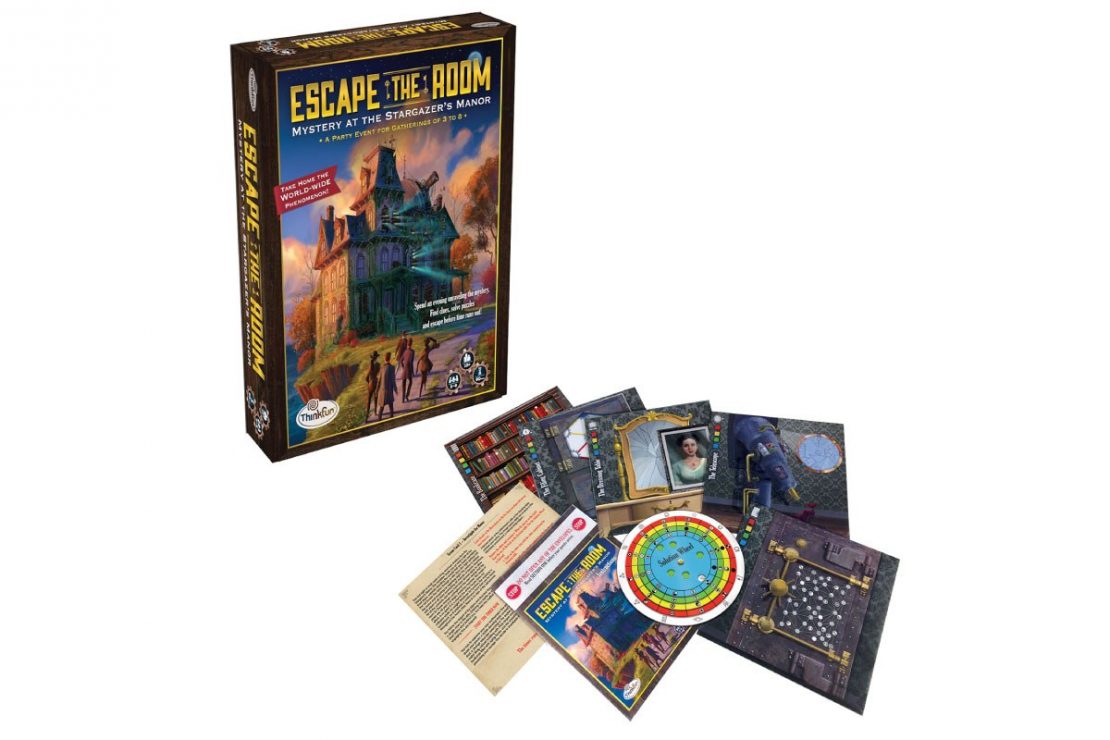 It's 1869 and the town's well-respected astronomer has not been seen since the untimely passing of his wife. Recently, strange things have been happening at his manor – loud and unfamiliar noises, an unpleasant smell, and smoke billowing from the observatory. It's up to you and your guests to solve the mystery at the Stargazer's Manor!