Experiments for After Dinner

Don't just sit there... Try something!
From Laurence King Publishing
Bored of the same old after-dinner discussions? Want to spice it up a bit? Experiment with these handy tins. Each one is filled with ideas and activities to add excitement to any gathering, no matter the time of day!
---
Dangerous Experiments
18 yrs & up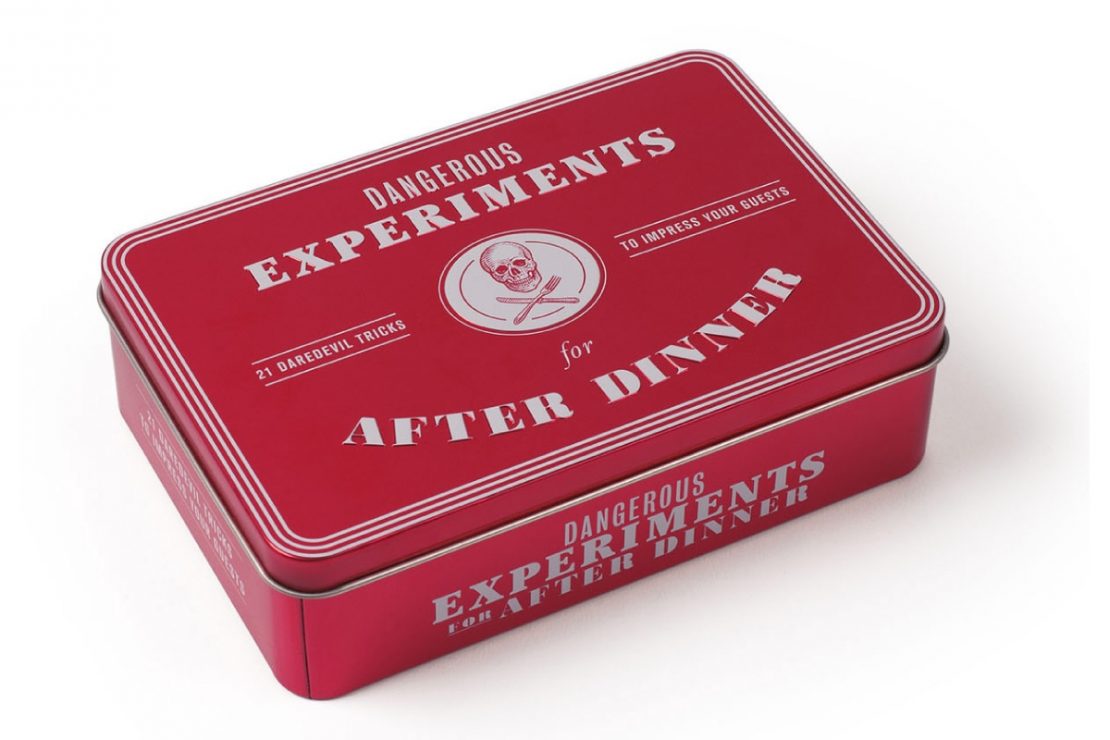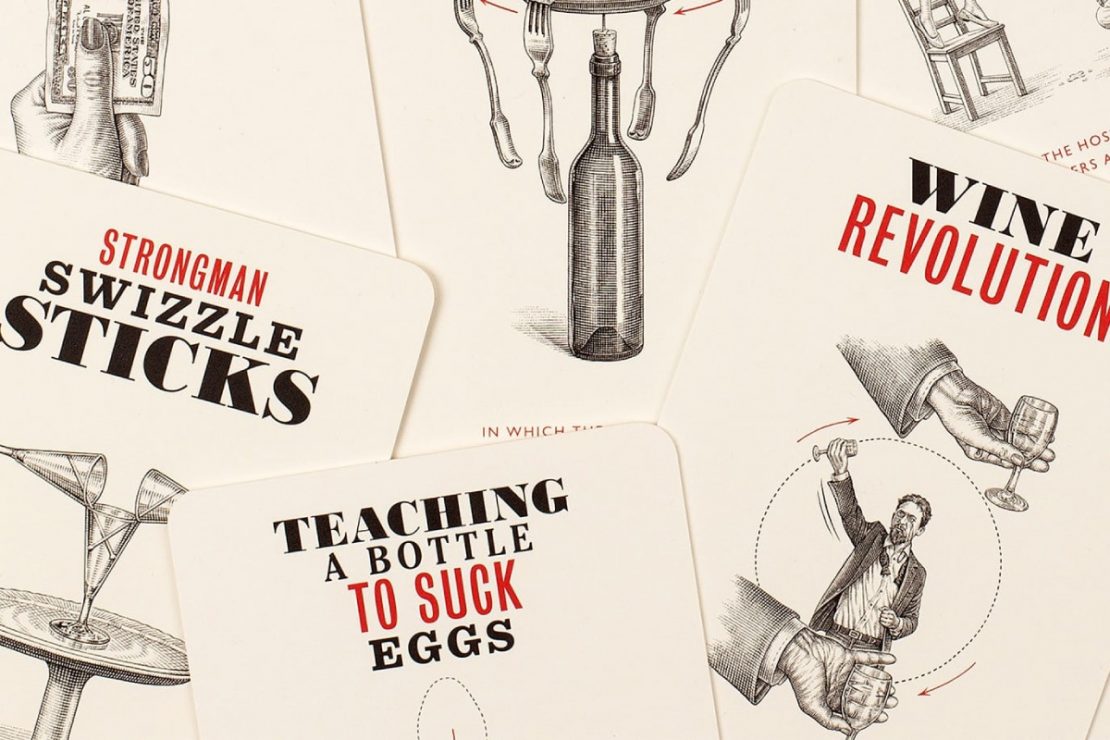 21 cards will get you trying all sorts of tricks and stunts! From sabring a bottle of champagne to hammering a needle through a coin, it'll be an evening no one will forget!
From the Lawrence King website:
"The experiments require you to exercise a reasonable degree of common sense, care and caution. Neither Laurence King Publishing nor the authors take any responsibility for any injury or damage resulting from the use or misuse of information contained here. Your safety – and your dry-cleaning bill – is up to you."
---
Musical Experiments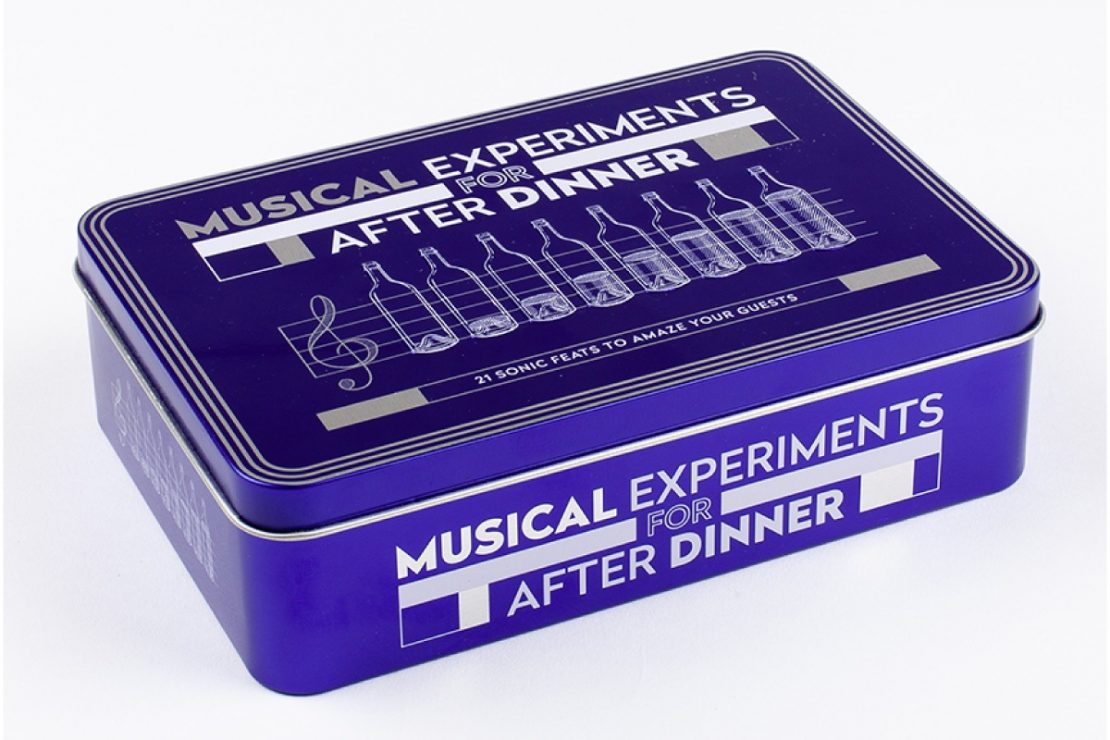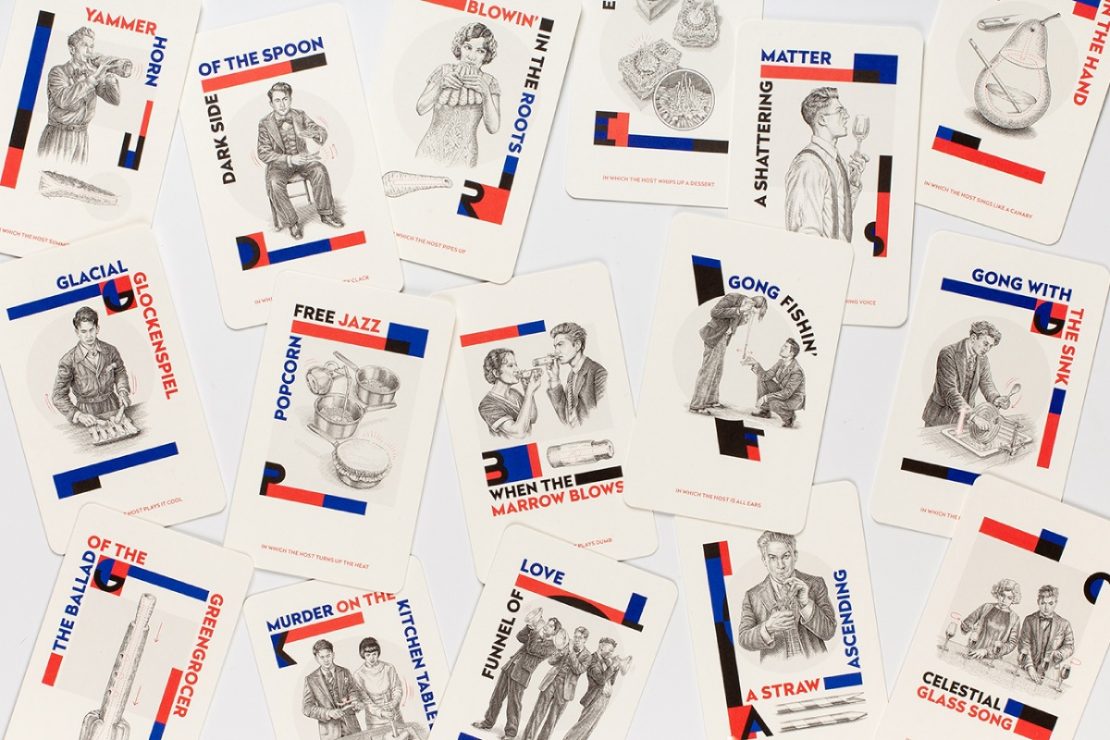 21 beautifully illustrated cards will inspire you to play! With step by step instructions, you'll create a musical adventure everyone will be talking about for days. Turn a carrot into a recorder. Play a tune on your wine glasses. Recreate the fizz and crackle of an old-timey gramophone. It's a perfect way to amaze your friends!