Giant Mood Lights from iScream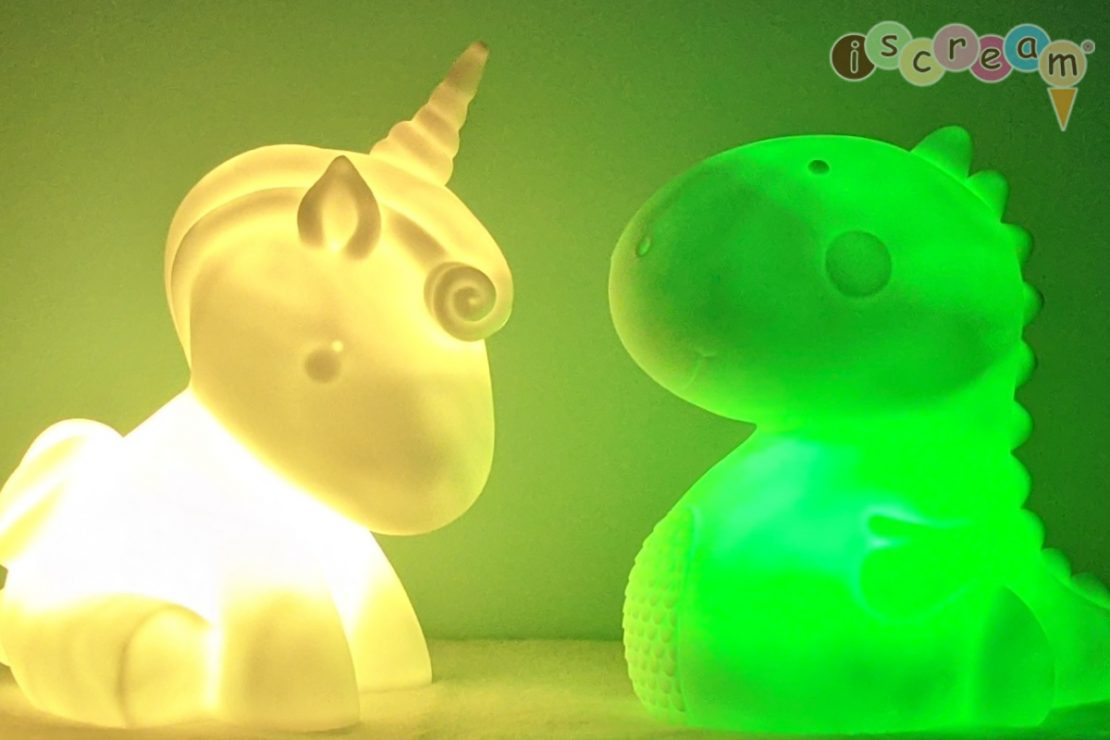 Dinosaur and Unicorn LED lights glow!
LED lights bring these figures to life! The white pvc forms are the perfect addition to any child's space. Switch them on, and the Unicorn and Dinosaur begin to glow, and slowly shift through seven colors.
3 AAA batteries required, not included.
---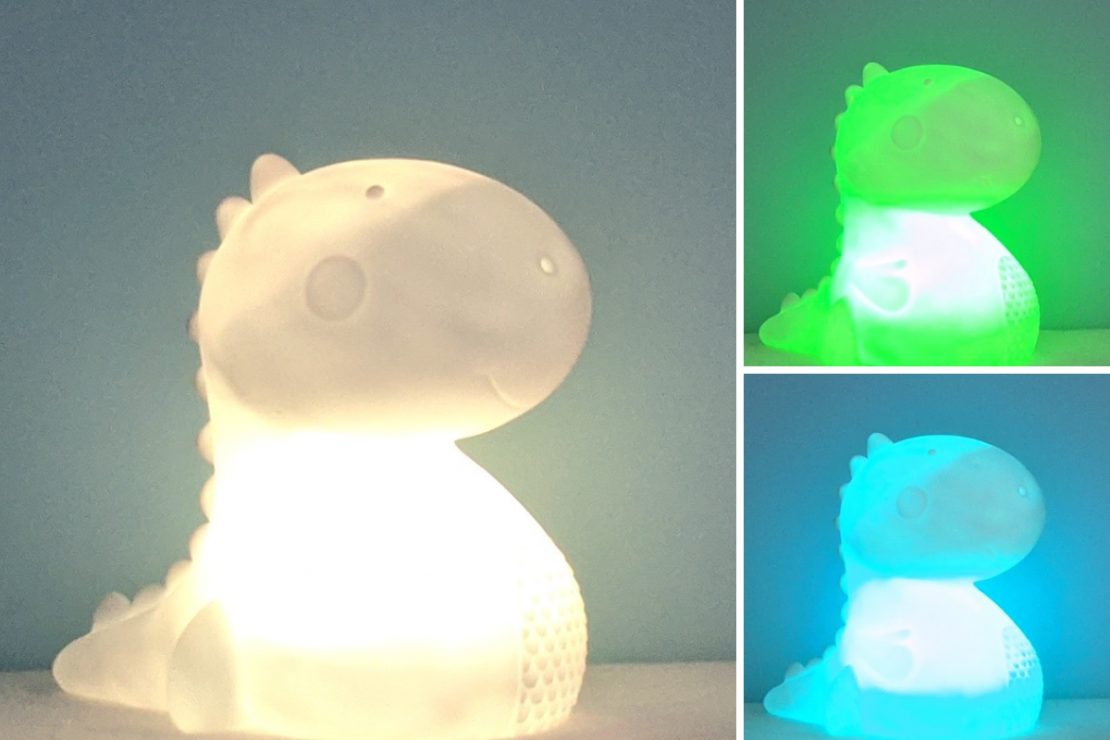 Dinosaur Mood Light
Dinosaur measures 6.25" wide x 10.5" tall x 10" deep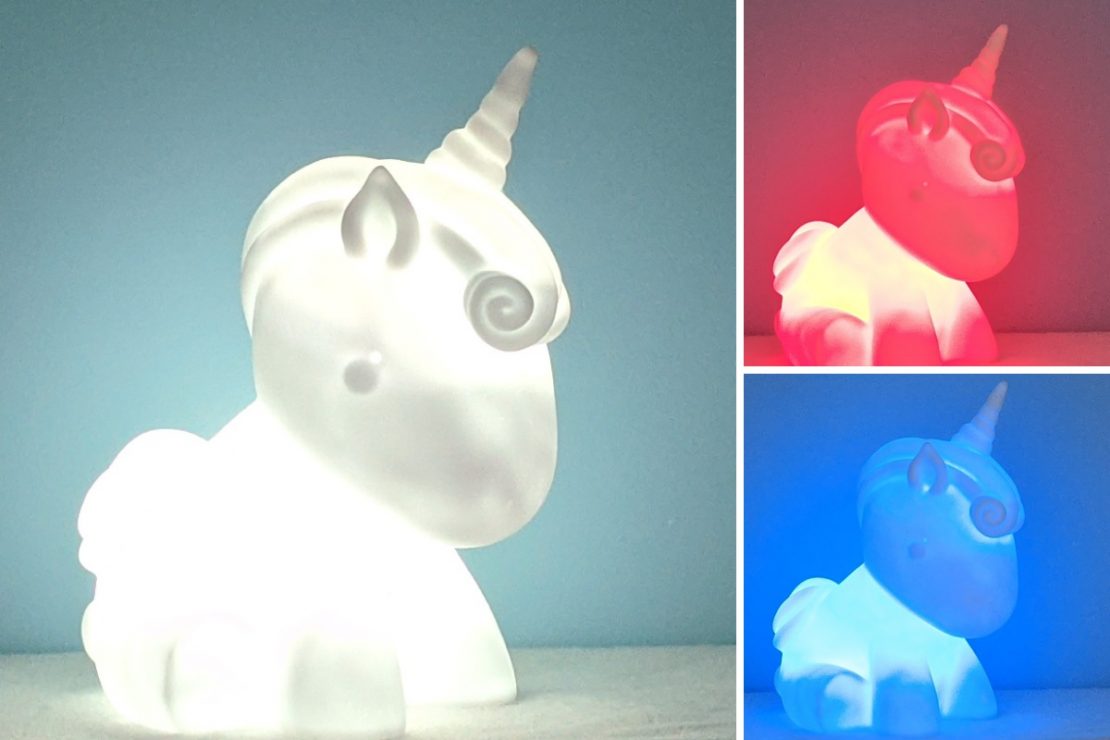 Unicorn Mood Light
Unicorn measures 7" wide x 11.75" tall x 7.75" deep