Hape Playful Furniture

Large Scale Wooden Playthings and Environments
Hape is one of our favorite toy companies. They are committed to using materials that are sustainable, ecologically friendly, and produced with as little waste as possible. Their packaging reflects this ethos and uses no plastics whenever possible.
Their toys are made from bamboo, sustainably harvested hardwoods, and other materials that allow them to walk gently on the planet. Hape is dedicated to ensuring the world is a better place for our children. And our children's children.
Their toys range from baby toys to toddler puzzles to items like these large-scale playthings!
---
Deluxe Grand Piano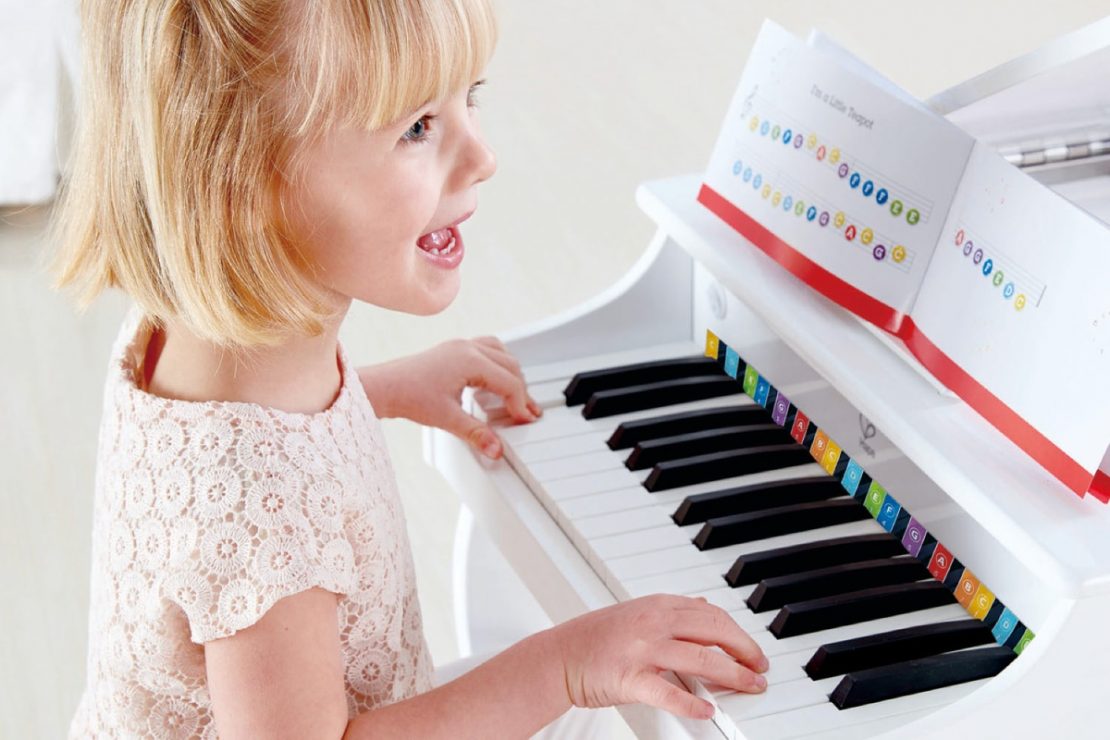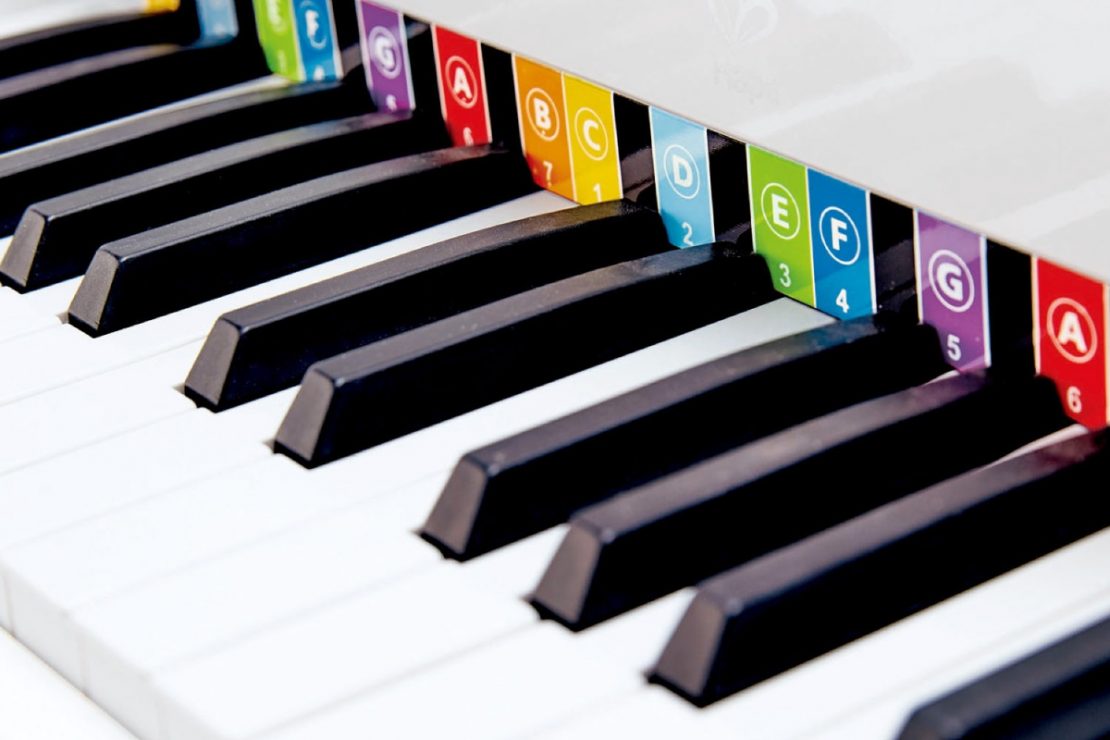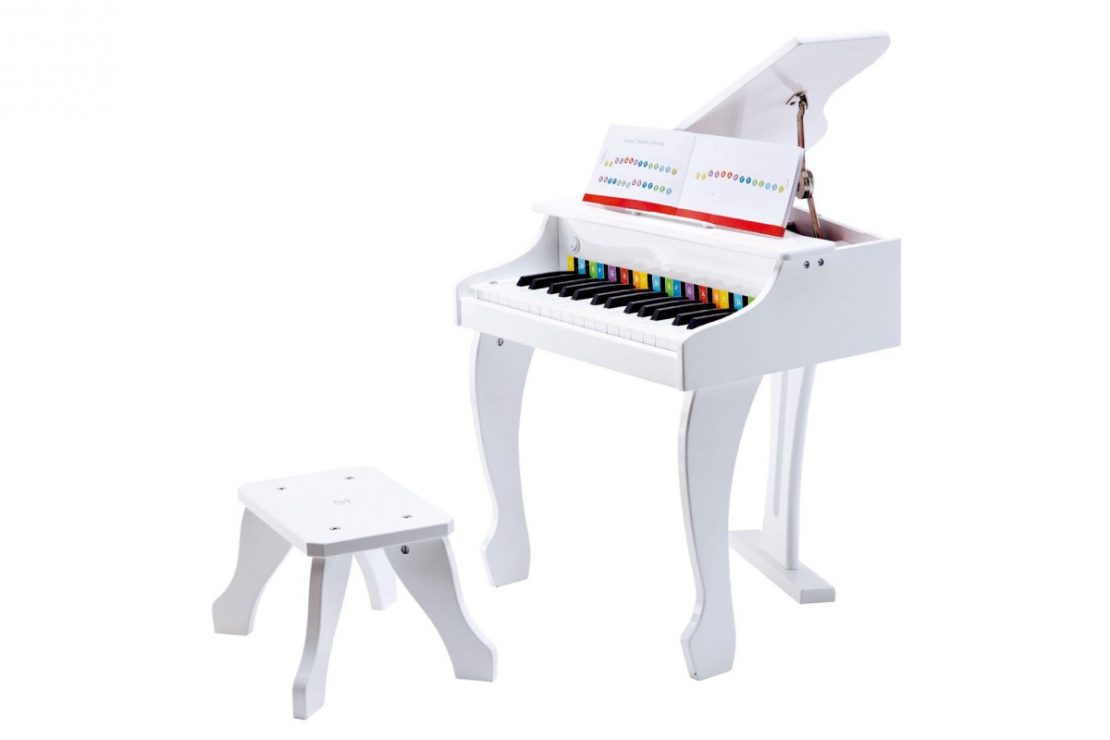 3 yrs & up
The Deluxe Grand Piano is a real 30 key electronic piano that will enable your child to explore the wonder of music and create their own mini-symphonies.
In white. Comes with color coded music book.
4 AA batteries required, not included
---
Grand Piano
3 yrs & up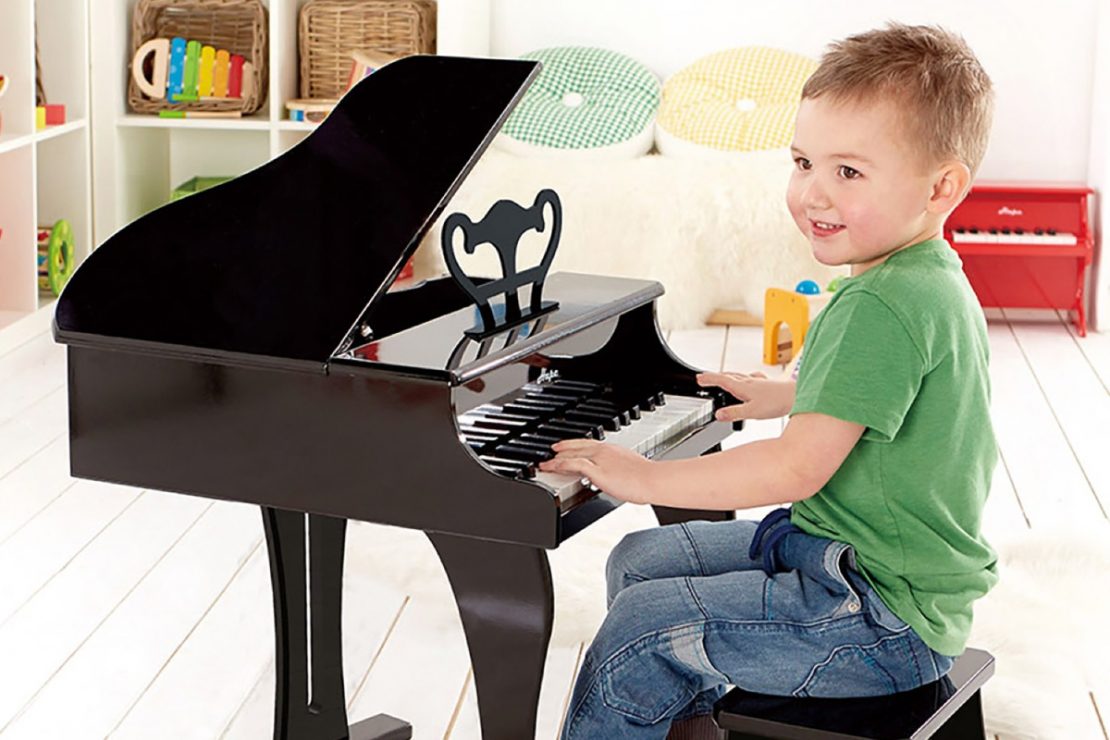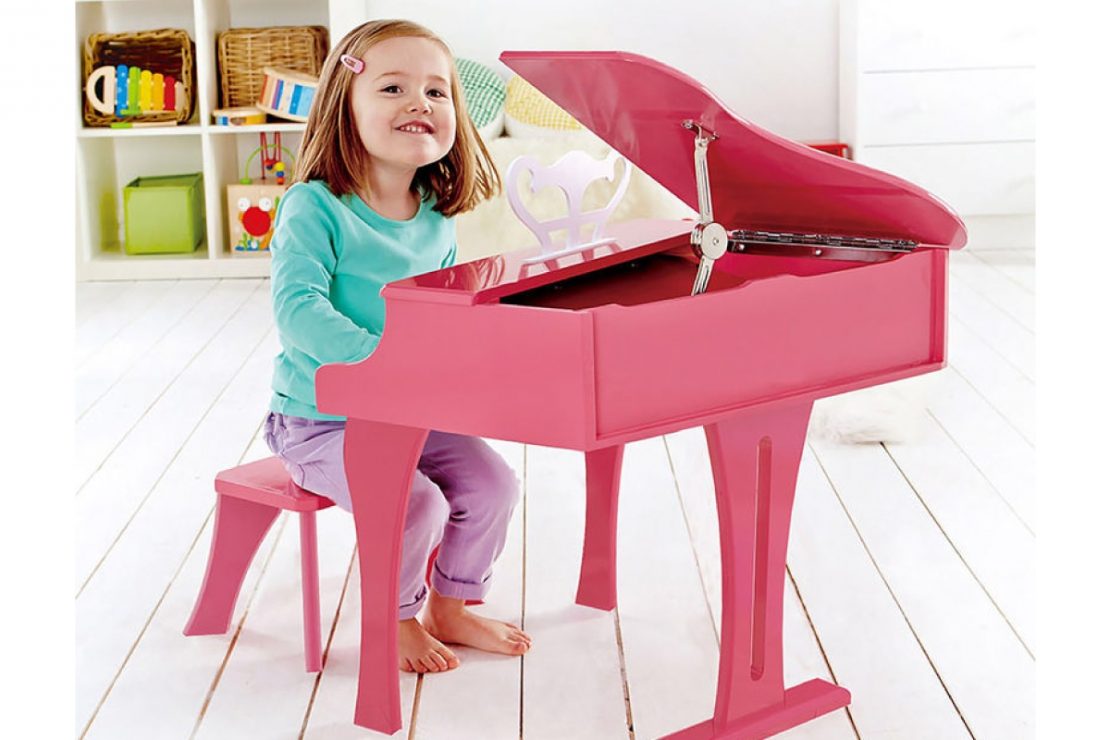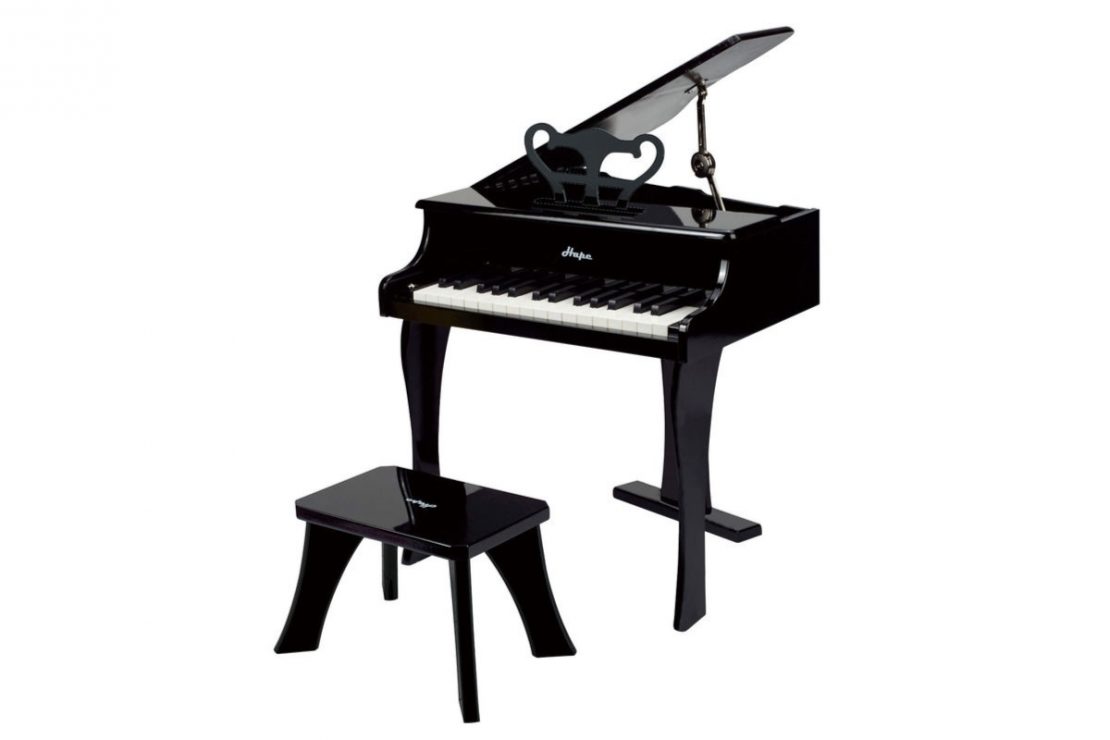 Budding concert pianists will easily scale the 30 keys of this colorful wood grand piano, made for small hands and big sounds.

Black Grand Piano
Pink Grand Piano
---
Magnetic All in One Easel
3 yrs & up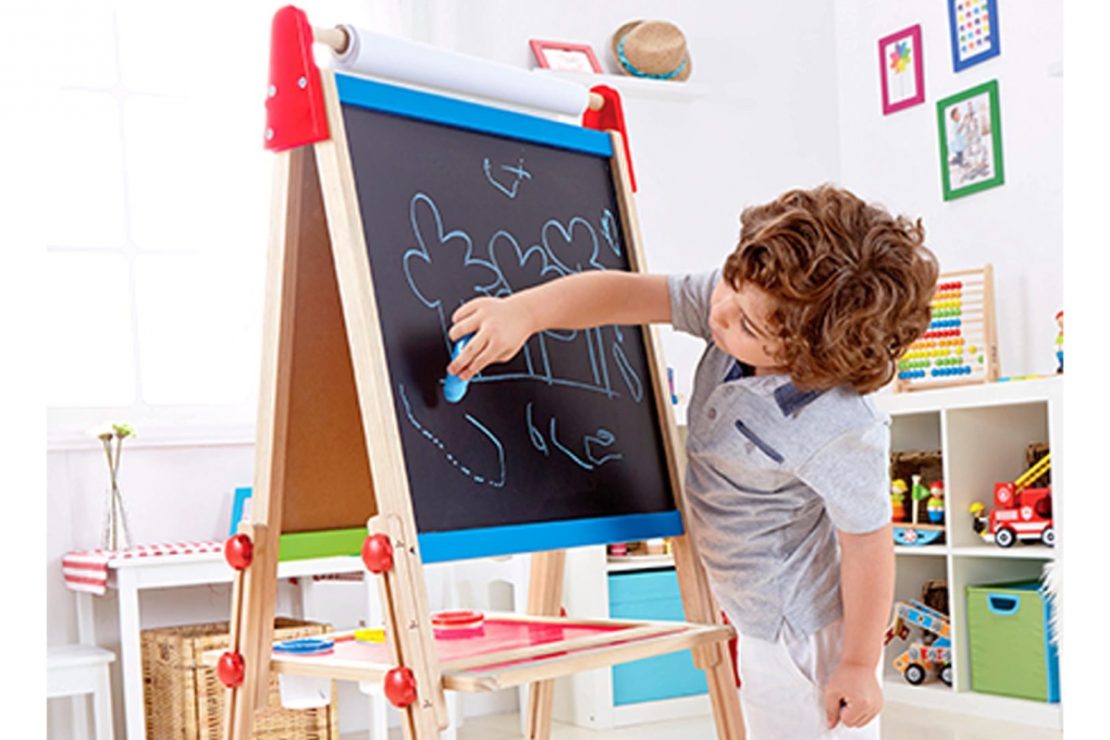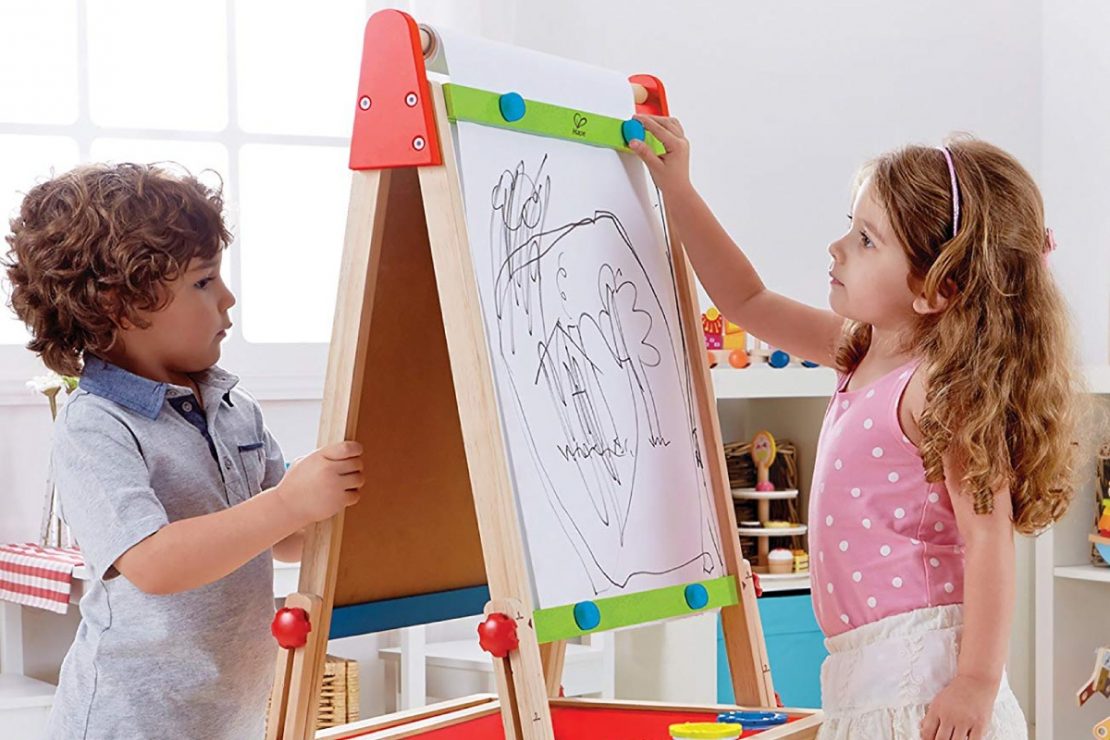 Paint, write, or draw with chalk. This adjustable-height double-sided wooden easel has a place for everything. Includes: 3 paint pots, double sided easel with blackboard and magnetic whiteboard and paper roll. Height is adjustable from 37.5" to 43.5".
---
Anywhere Art Studio
3 yrs & up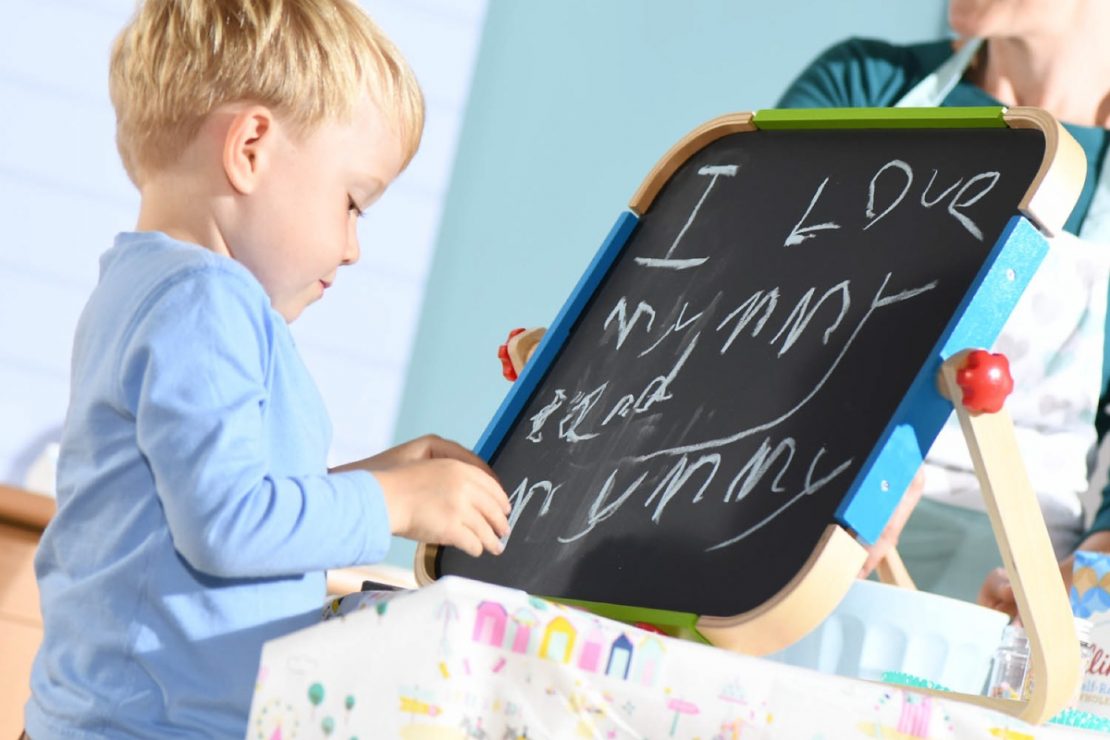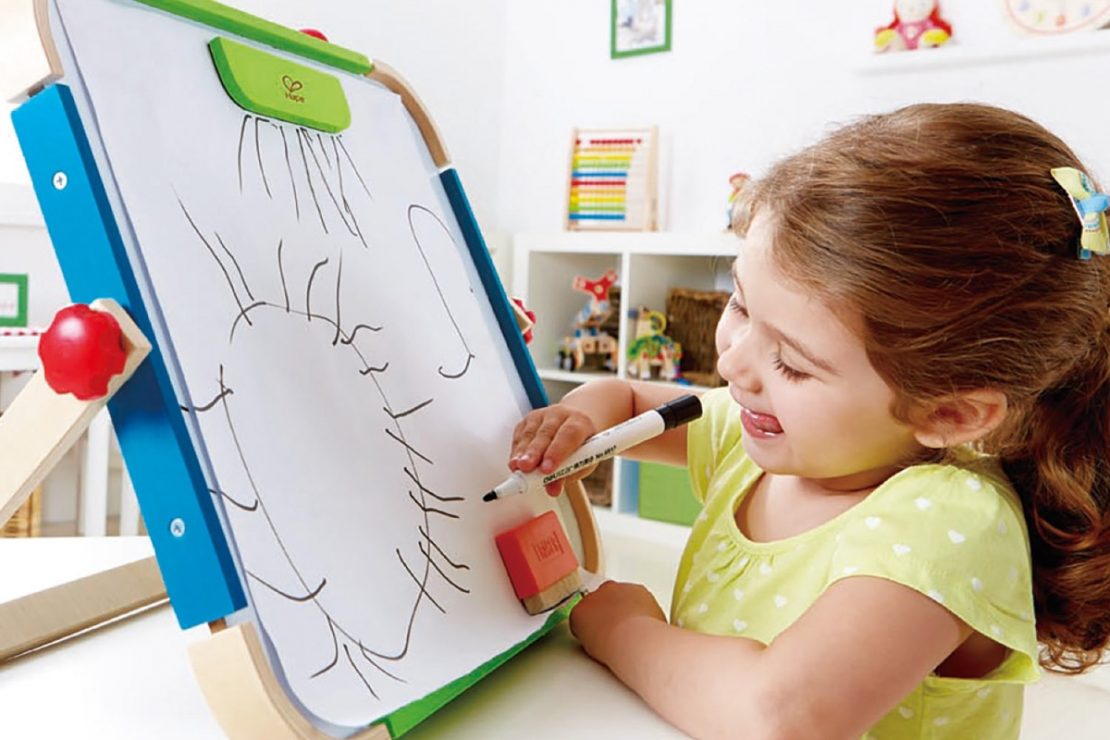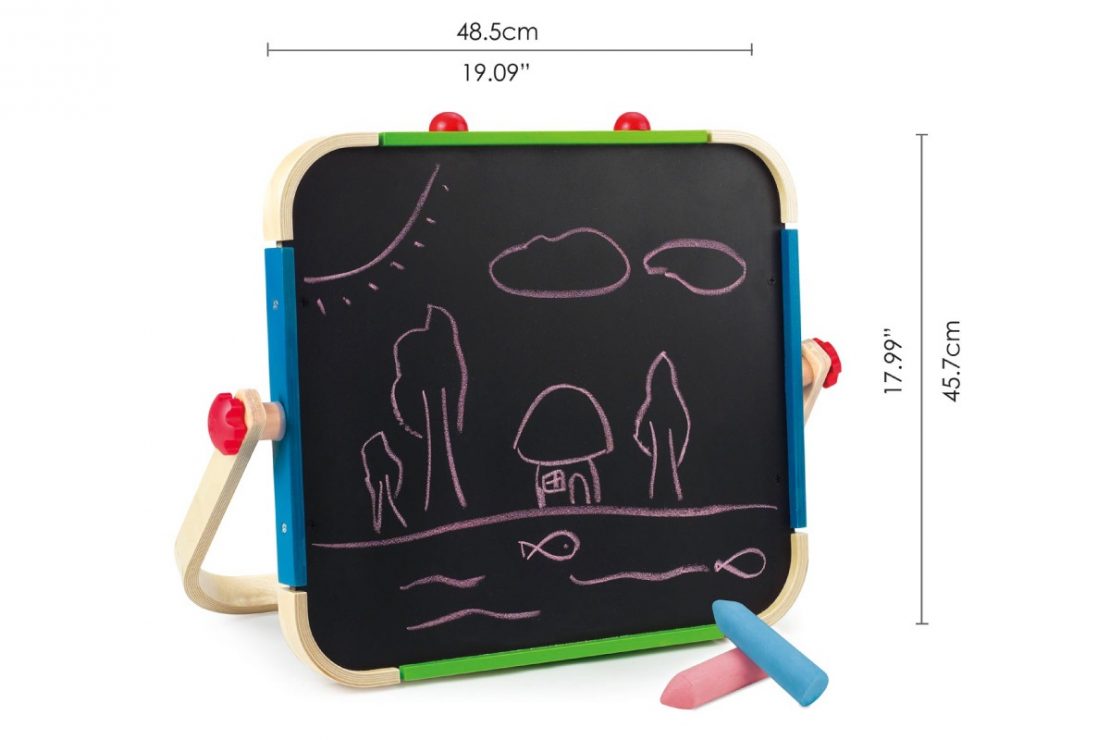 This tabletop art studio keeps artists busy with a magnetic whiteboard on one side and chalk board on the other. Includes: easel, 2 pieces of chalk, 1 eraser, 1 magnetic wood piece to hold paper in place.
---
Mountain Mine
3 yrs & up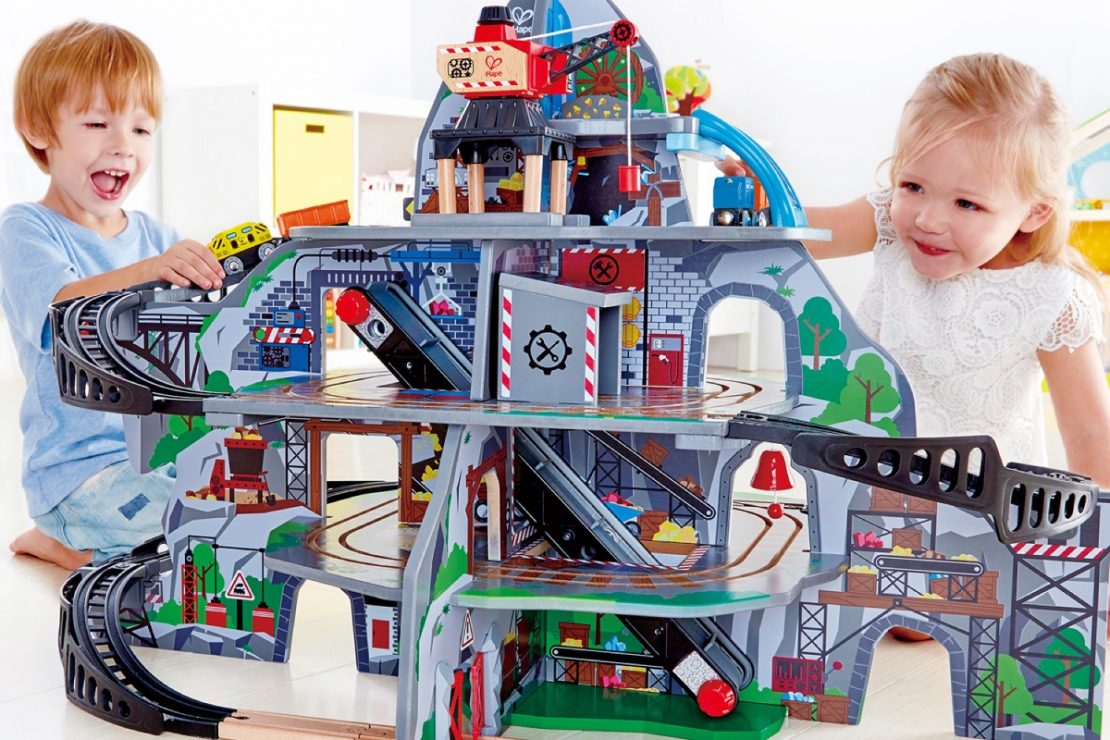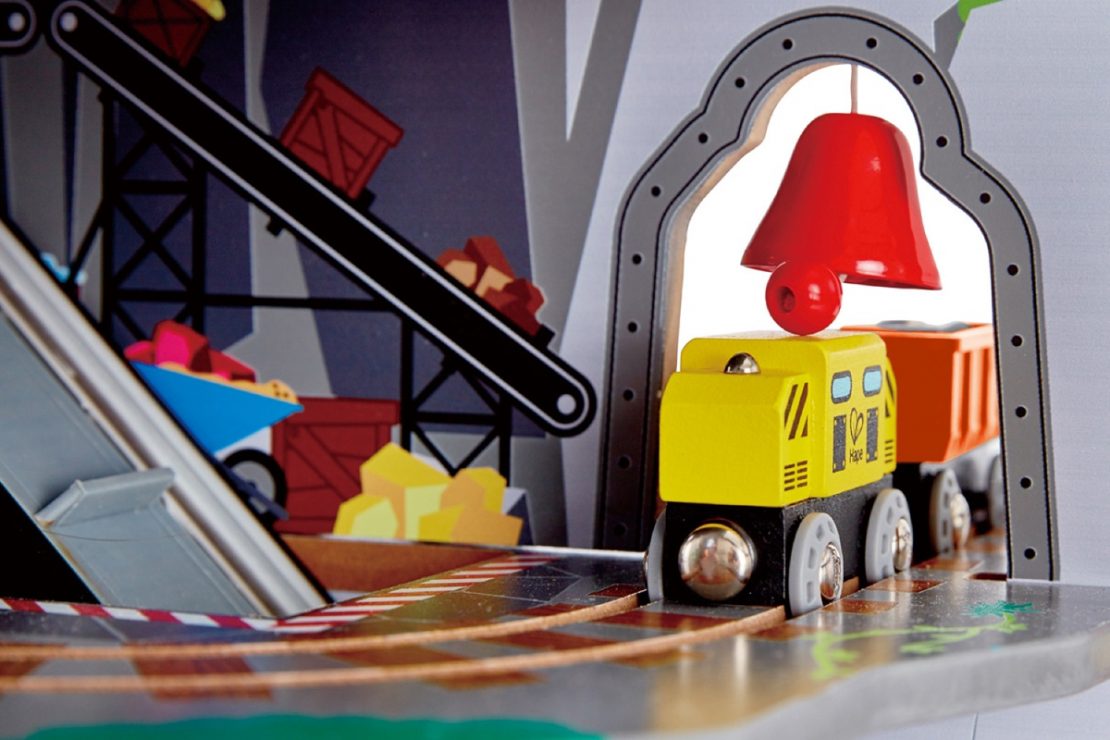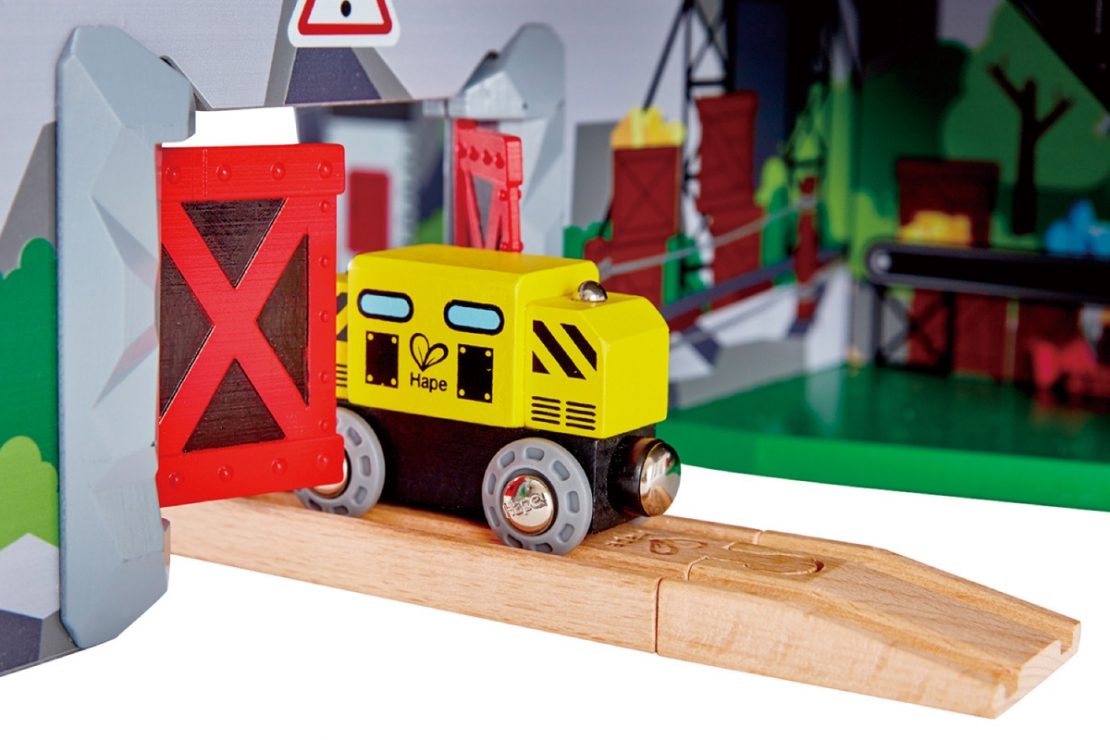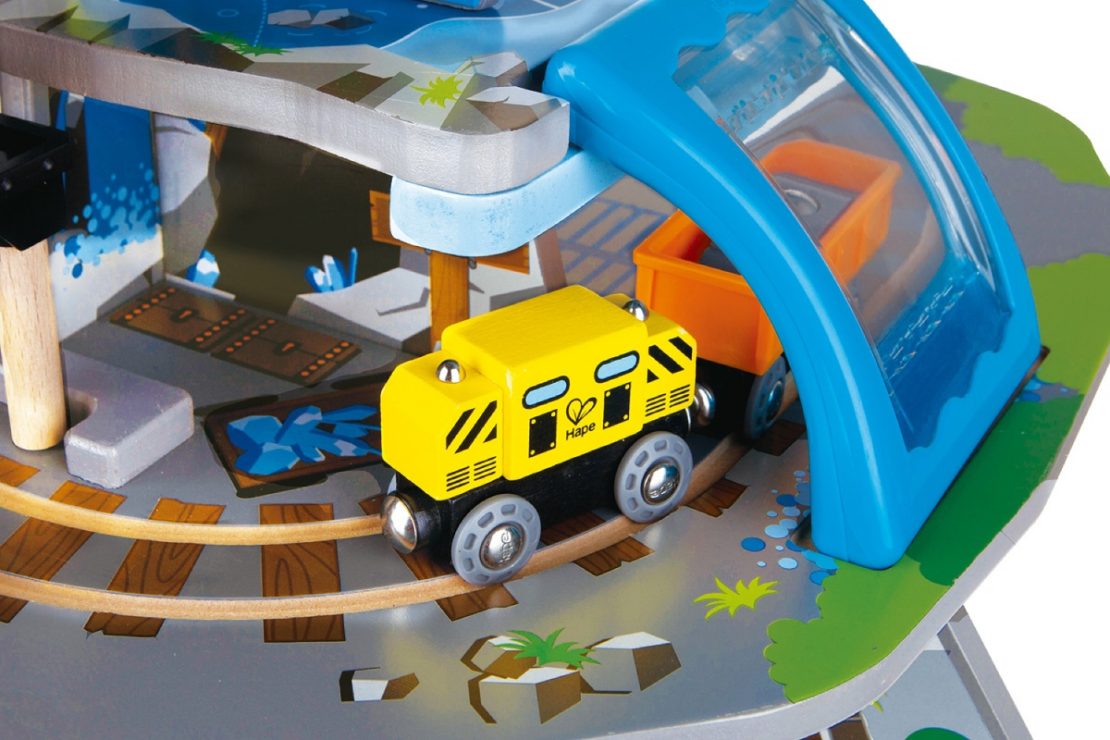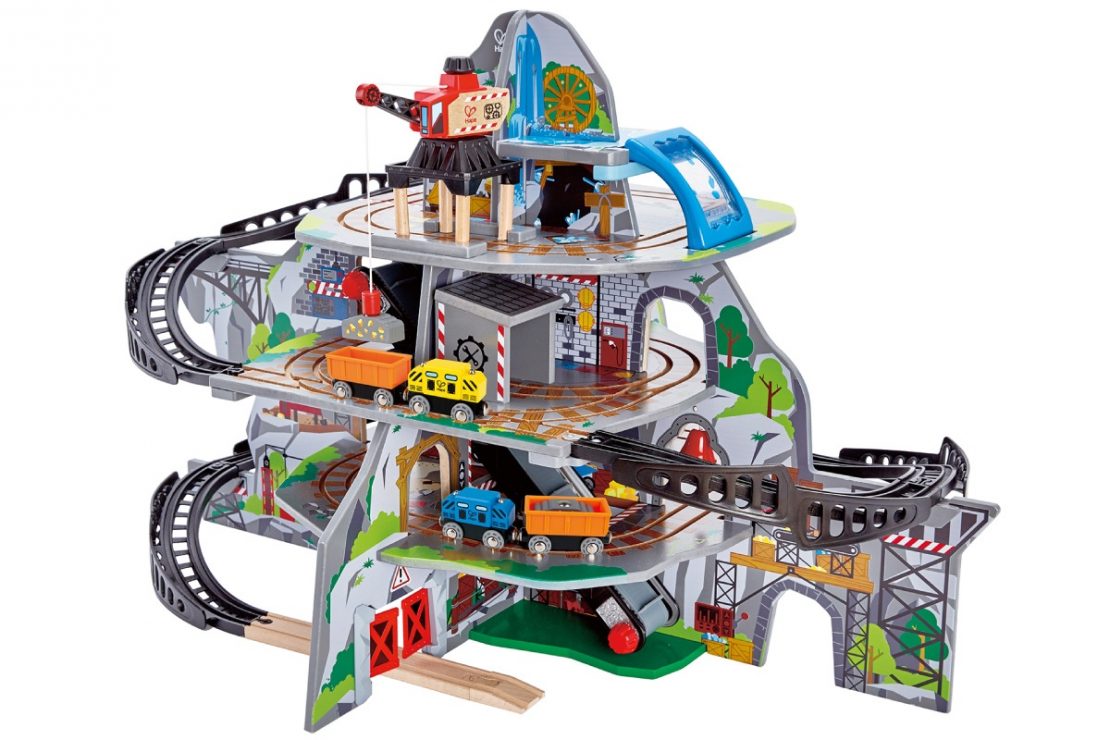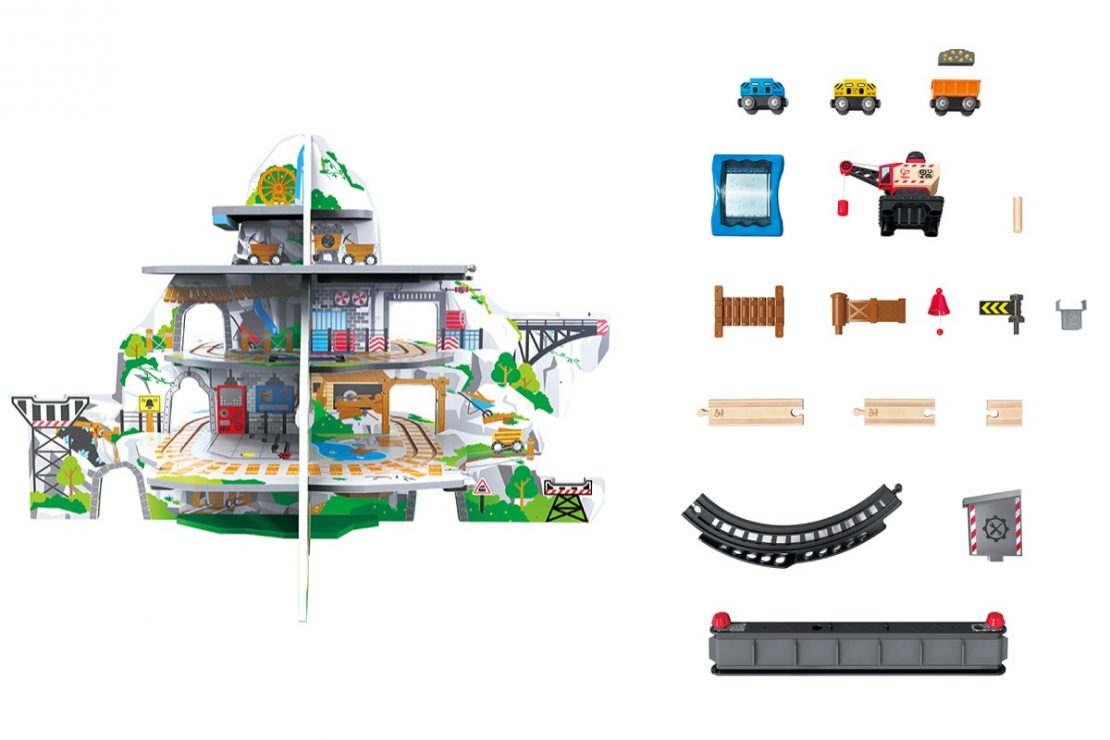 Drive your train from the surface of a mighty mountain into the busy mine operating deep inside! This multi-level play-set provides the ultimate wooden-railway experience and includes a waterfall tunnel, an obstacle bridge, a crane, a conveyor belt and a repair station!
---
All Season House (furnished)
3 yrs & up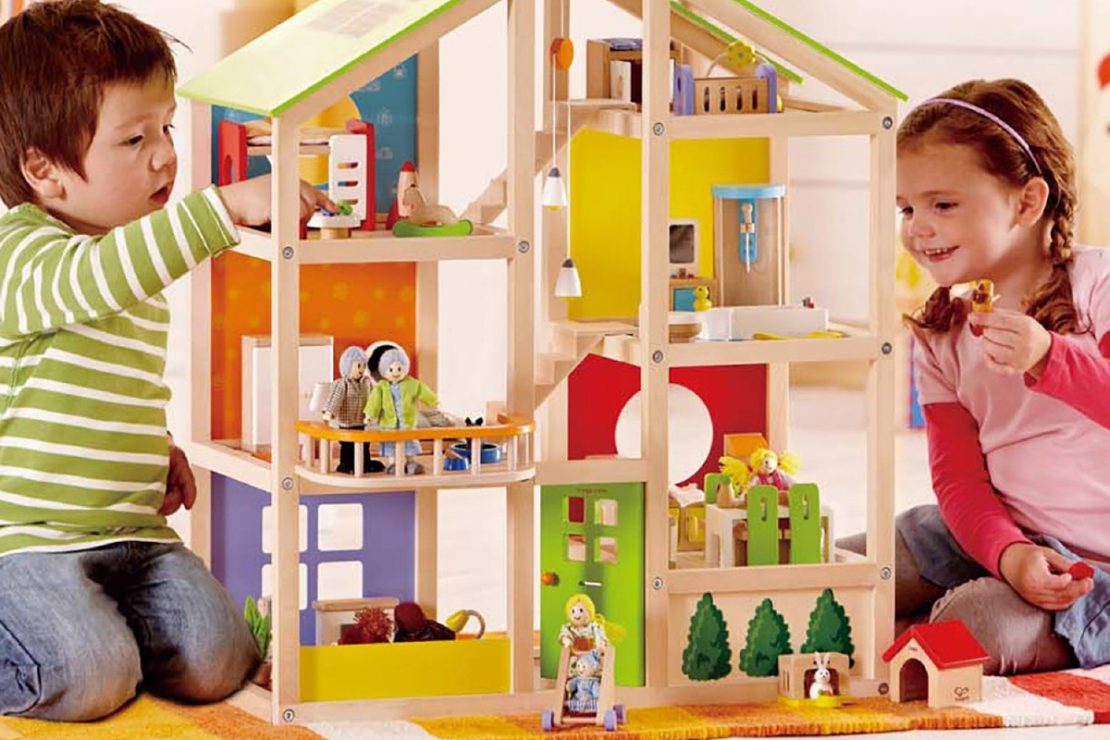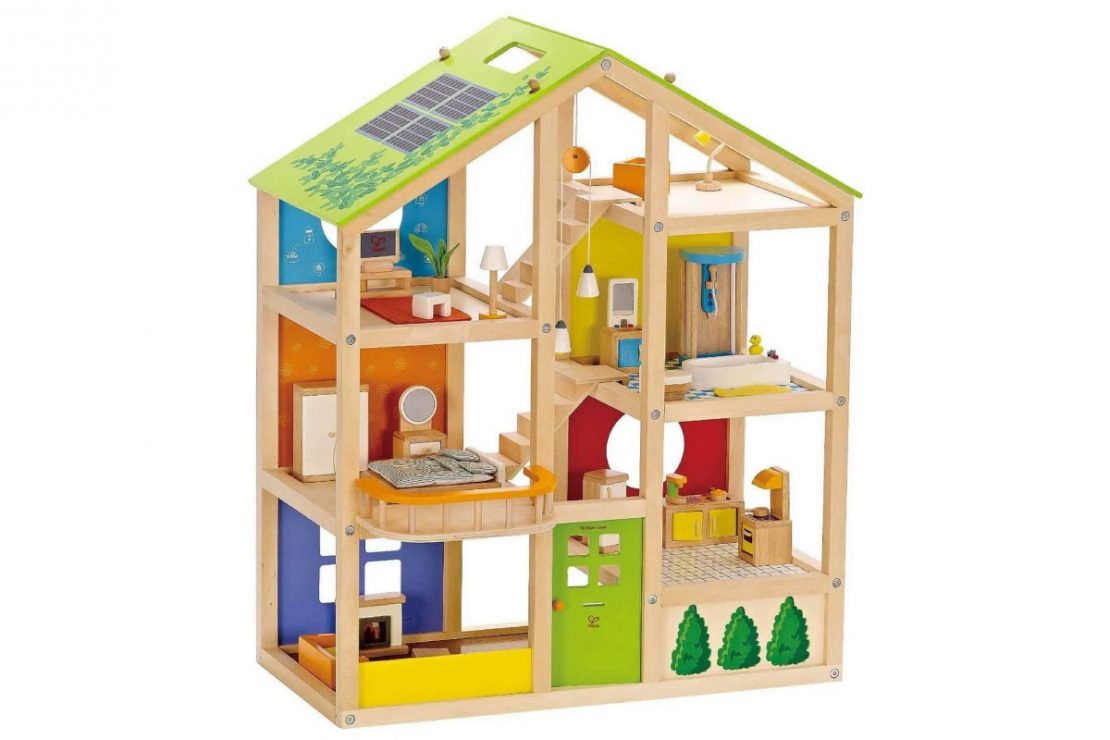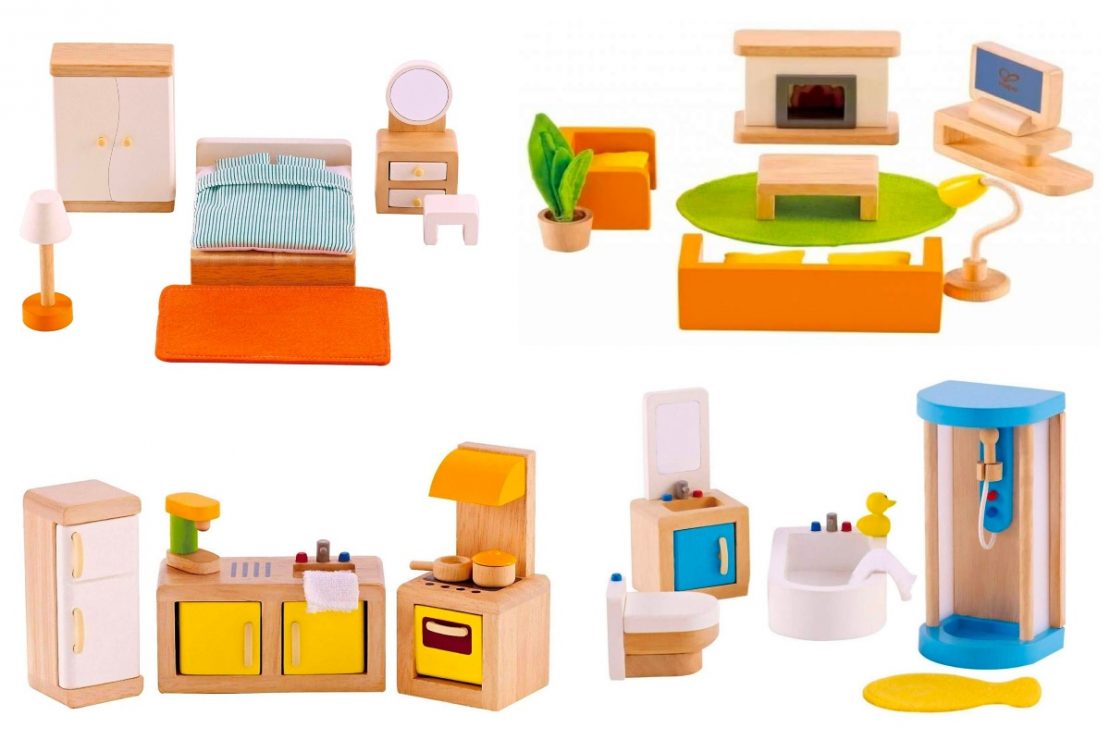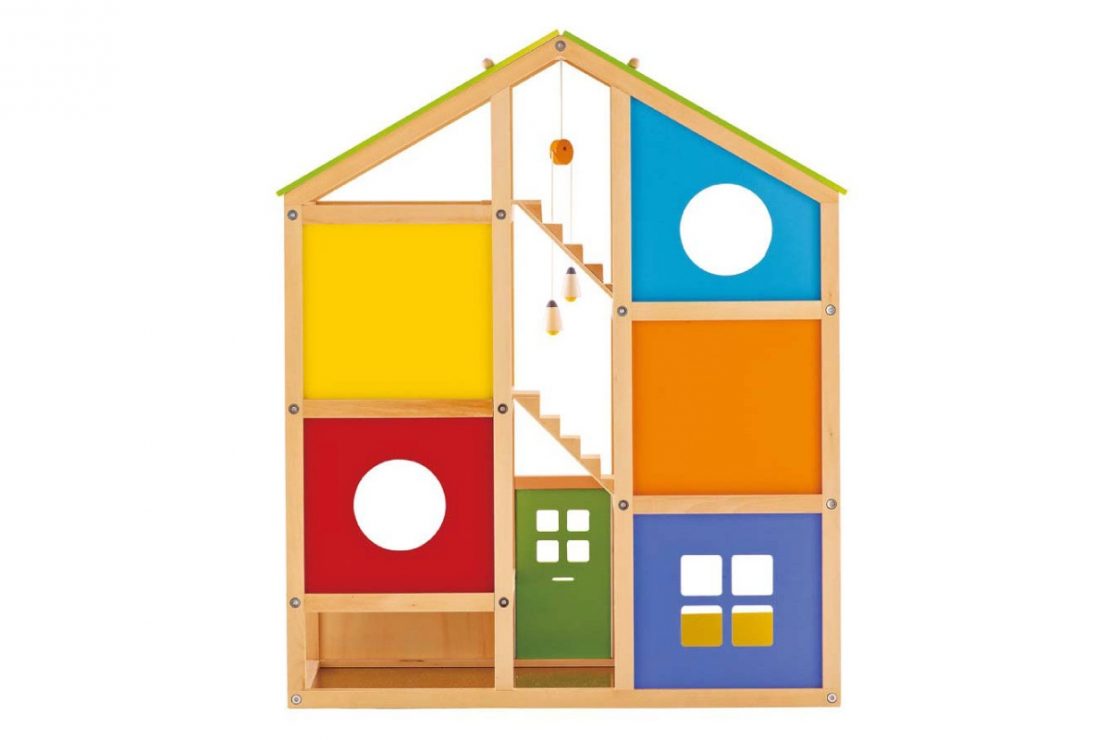 There are as many ways to play with this house as there families in the world. Six rooms, moveable stairs, and a reversible winter/summer-themed, solar-paneled roof inspire year-round activities. Includes four room sets: Master Bedroom, Family Bathroom, Media Room and Kitchen.
Families sold separately.
---
Master Workbench
3 yrs & up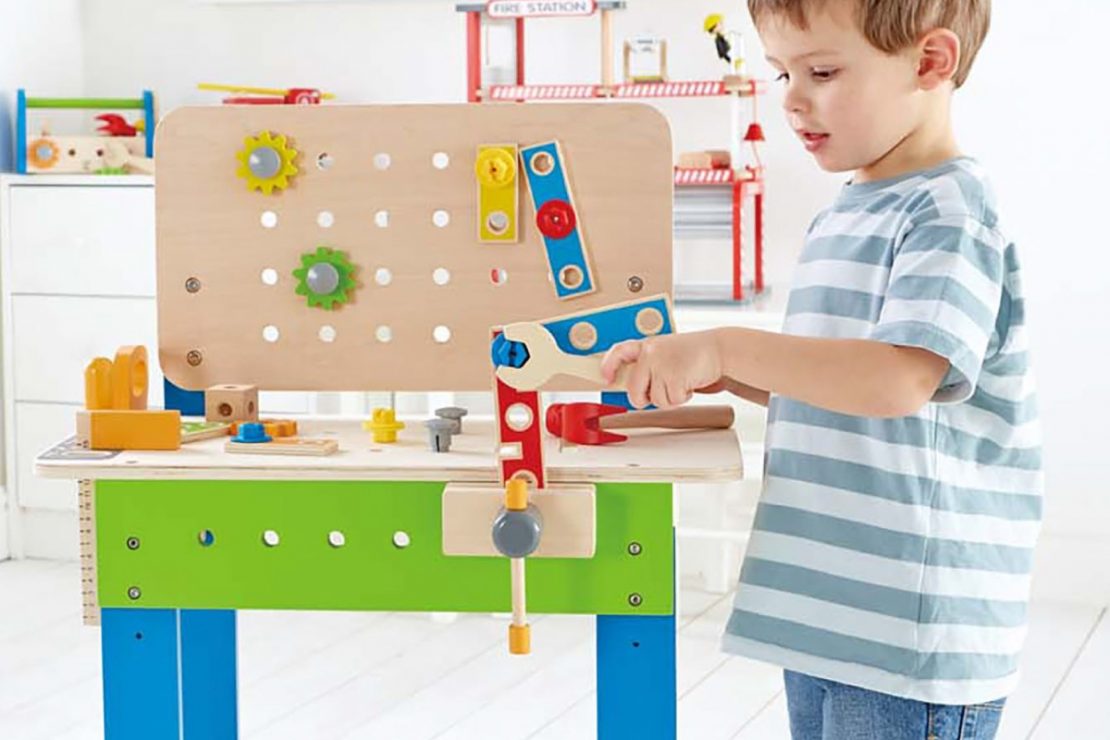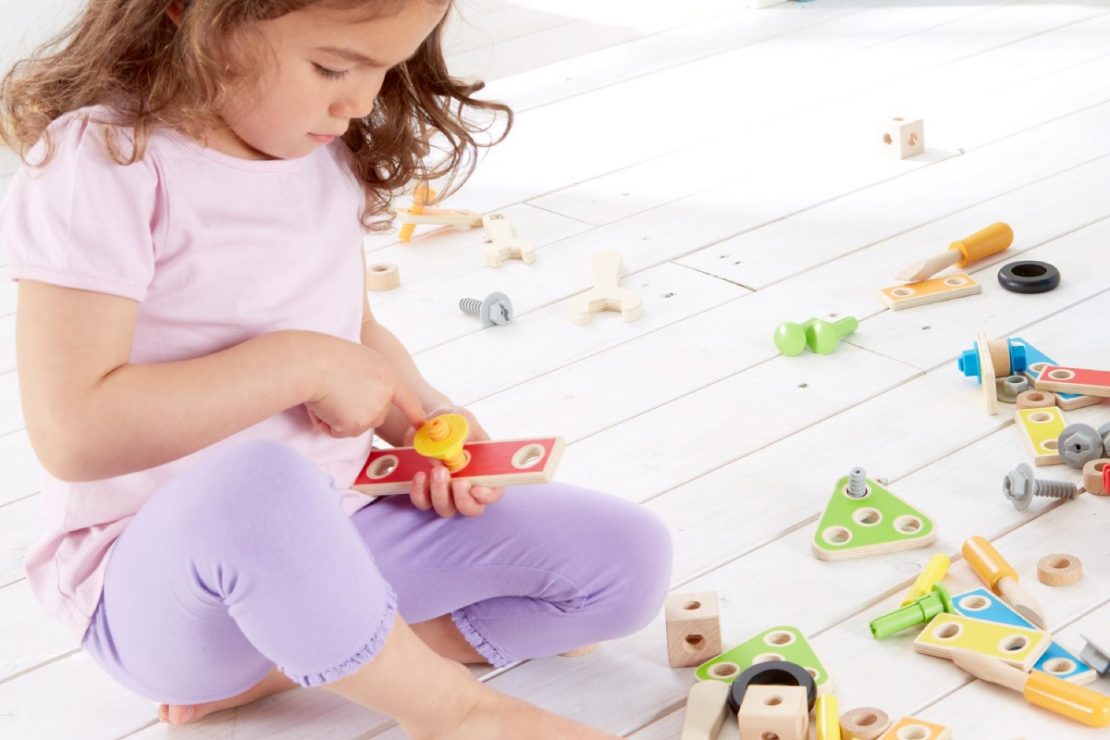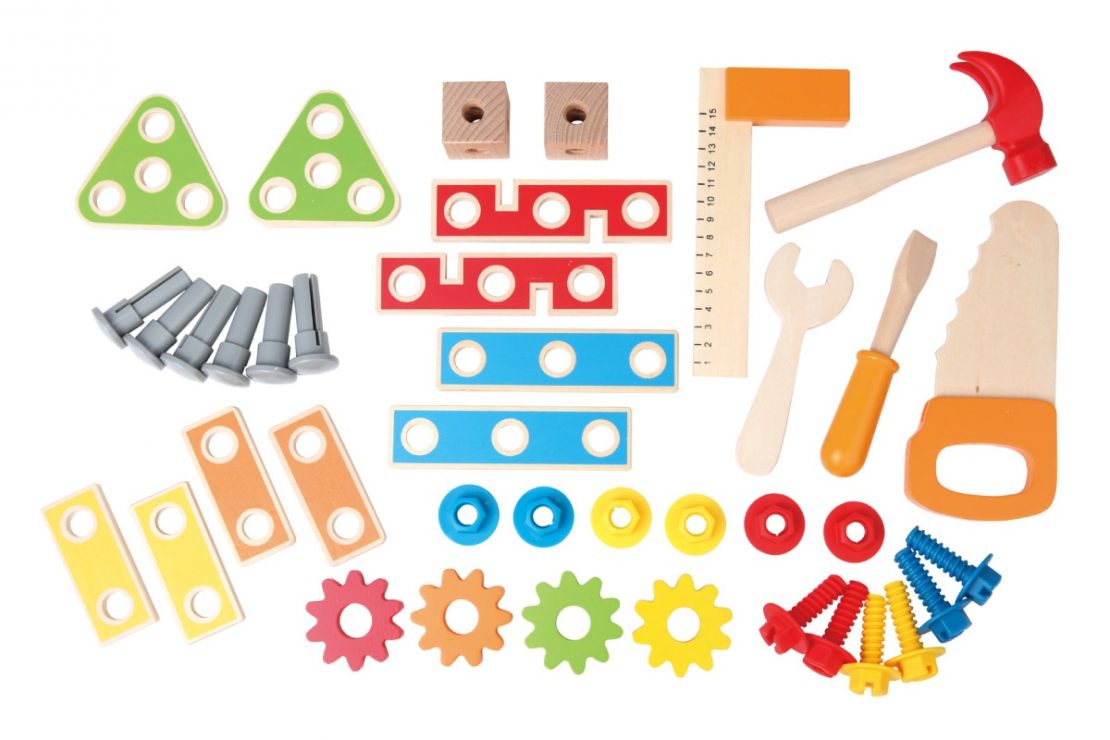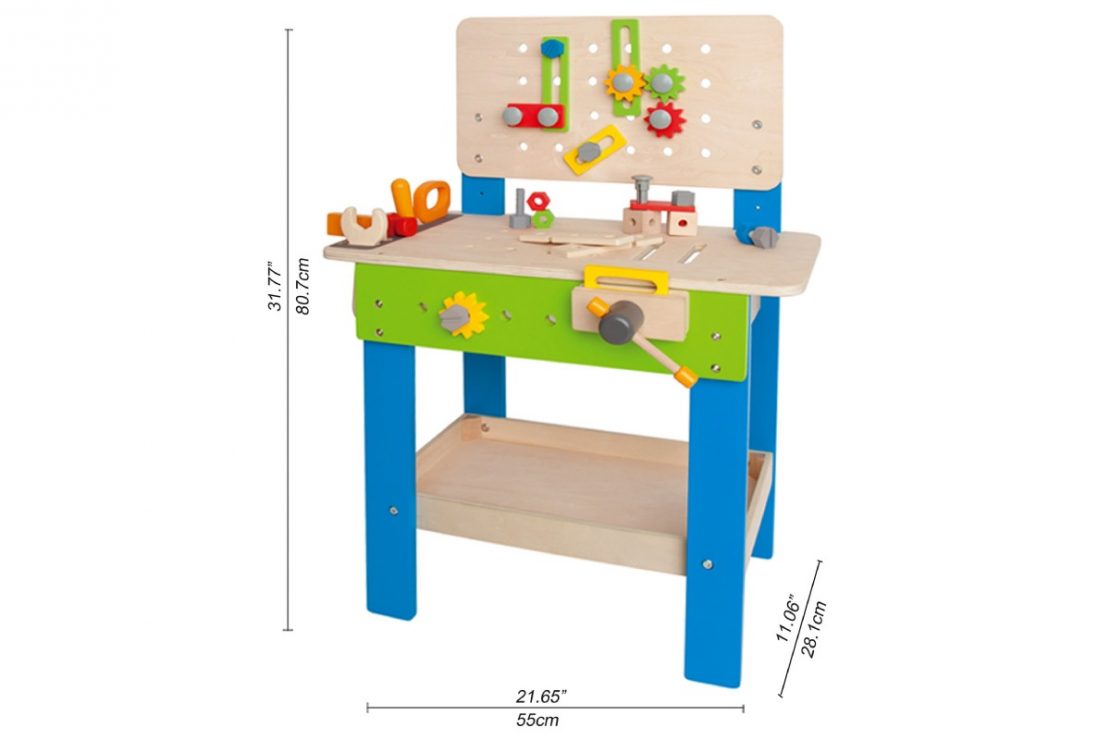 Little builders with big ideas can work at this professional-looking station. Shelves and storage keep all their tools and supplies within easy reach.
---
Tunnel Mountain
2 yrs & up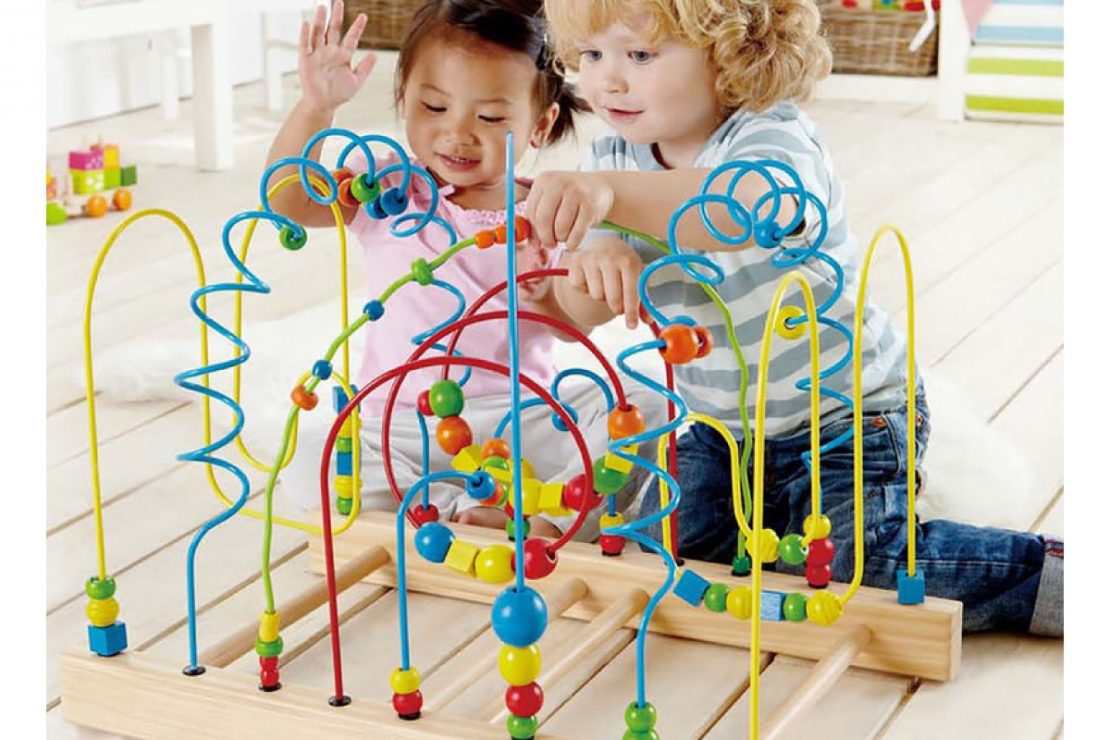 Squiggle, swoosh, shimmy, and slide the beads on the tracks. It's endless fun!
---
Jungle Adventure Railway
18 mo & up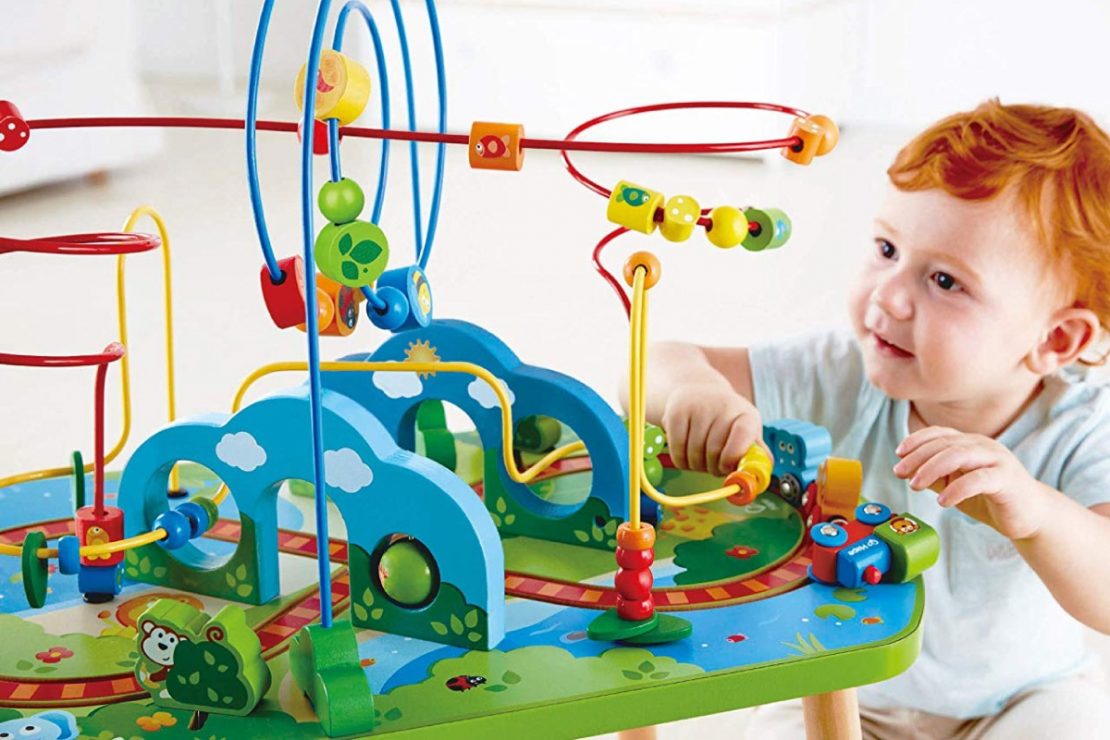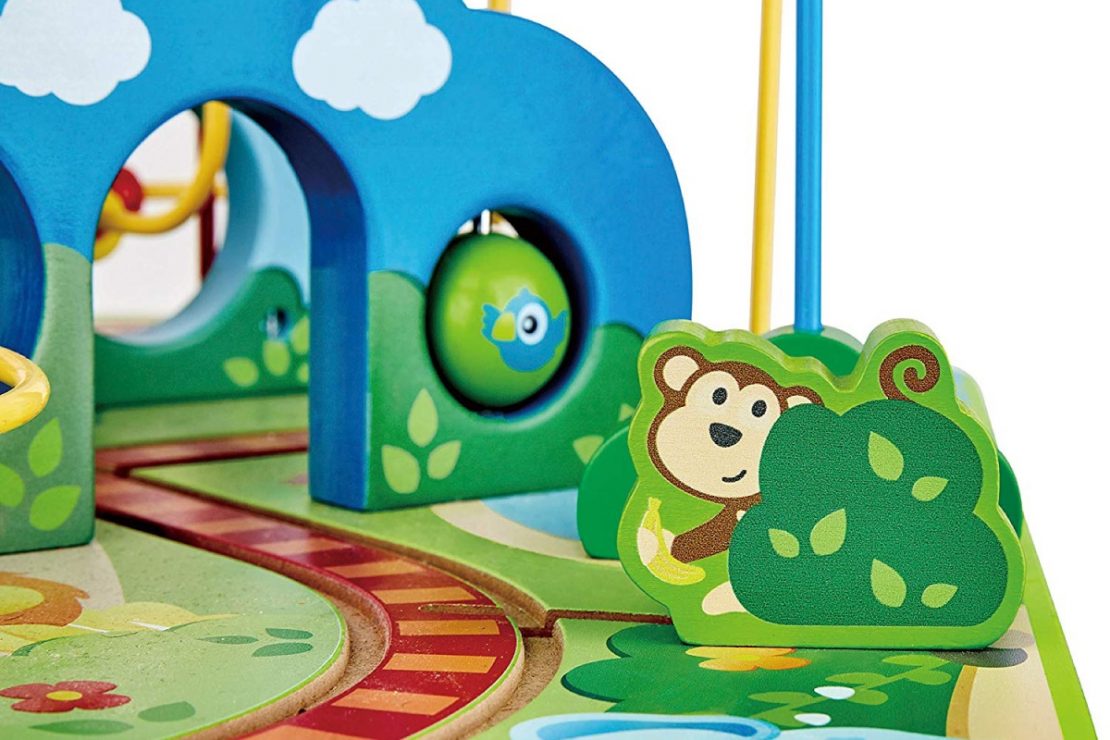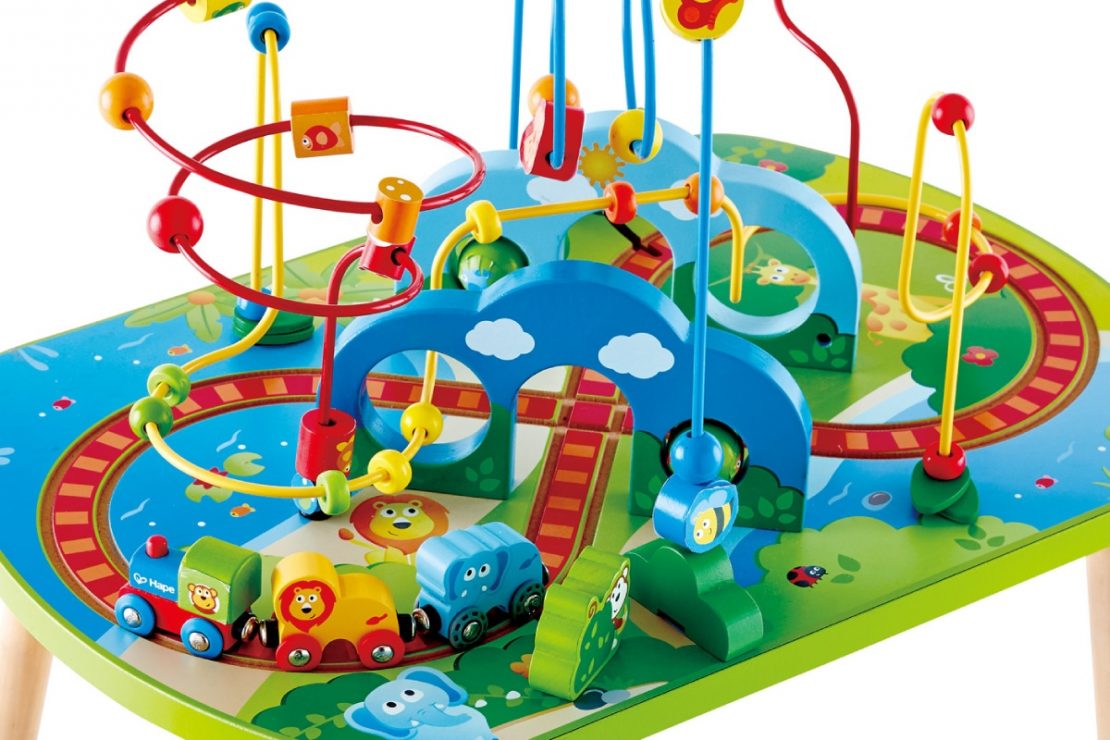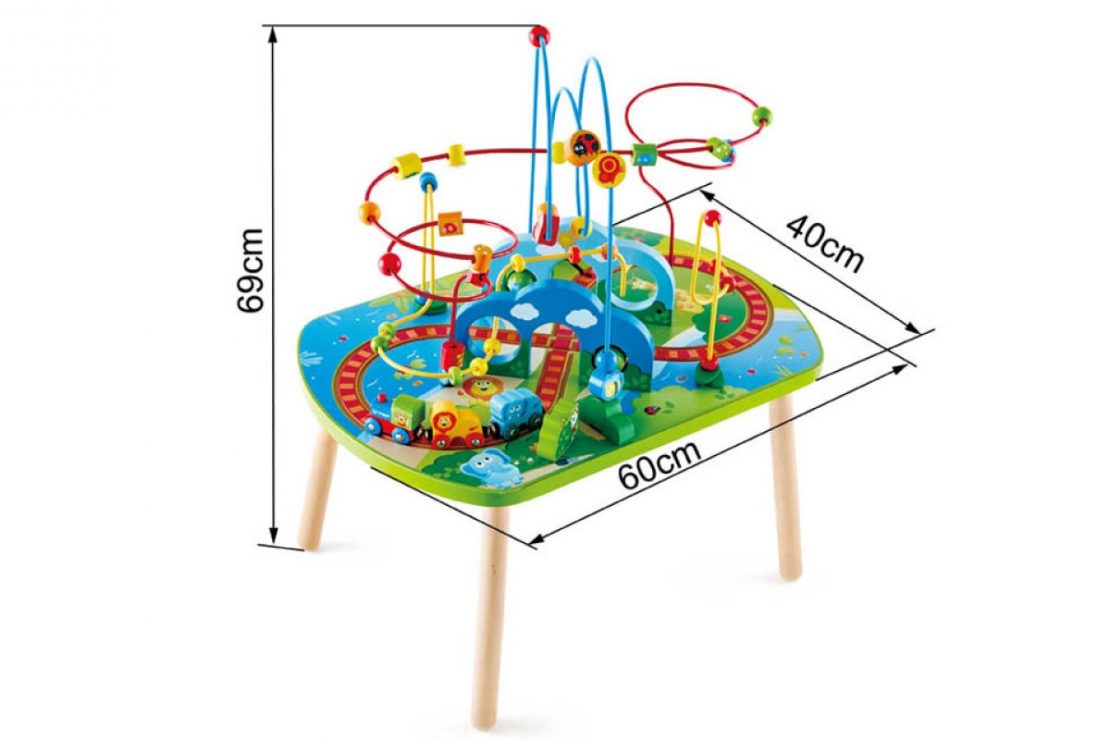 Explore the jungle and its animals with this child-sized play table. Drive the train through the arches and make the birds fly. But watch out for the cheeky monkeys trying to block the way!
---
Railway Play Table
18 mo & up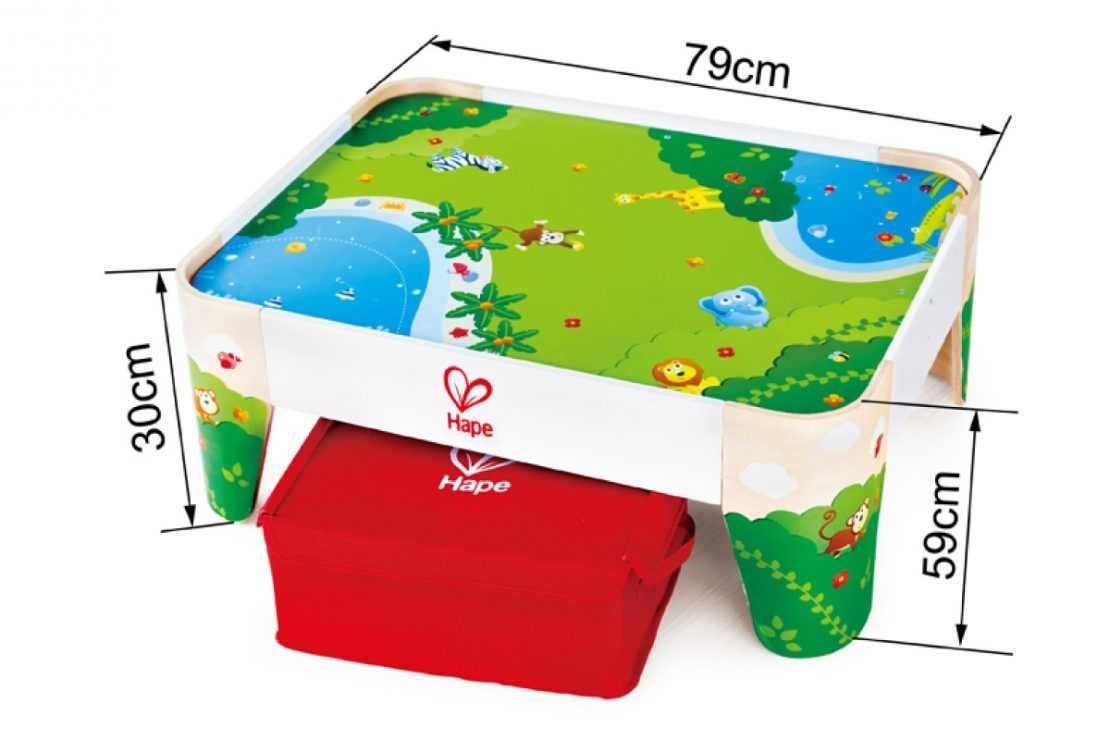 This sturdy little table is the perfect surface for railway play. Set up your track around the jungle scenery and animals. When you're done, pack your toys away in the handy fabric box.
Track, trains, and other items sold separately.