Klask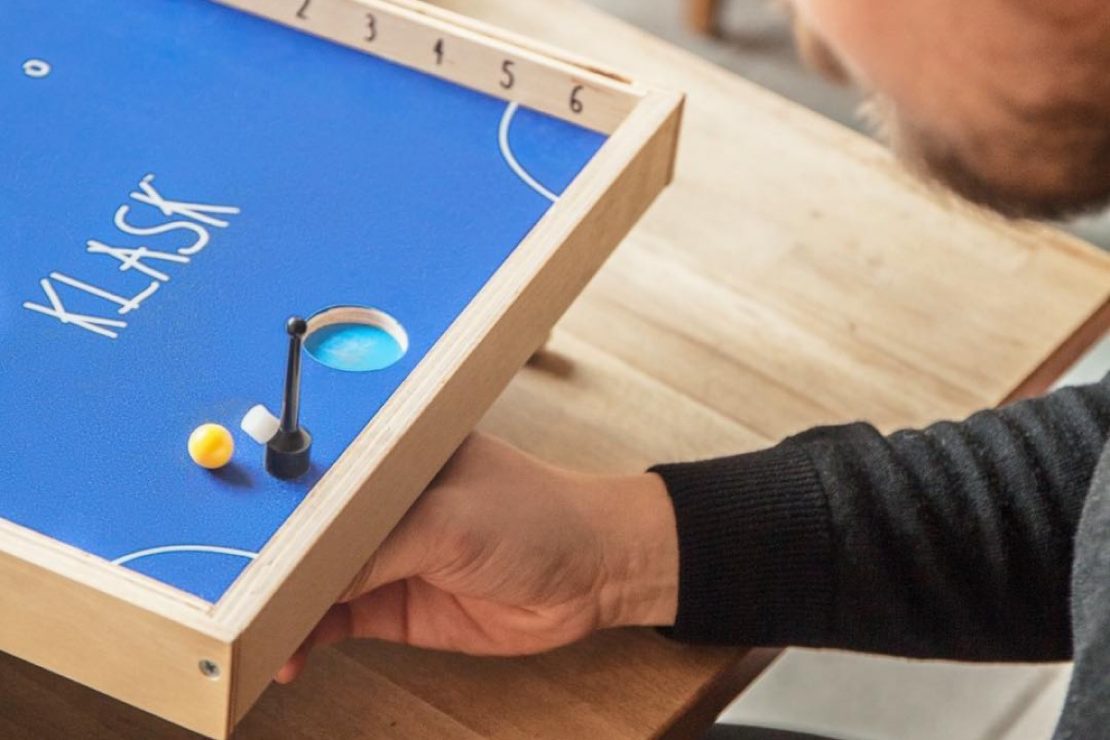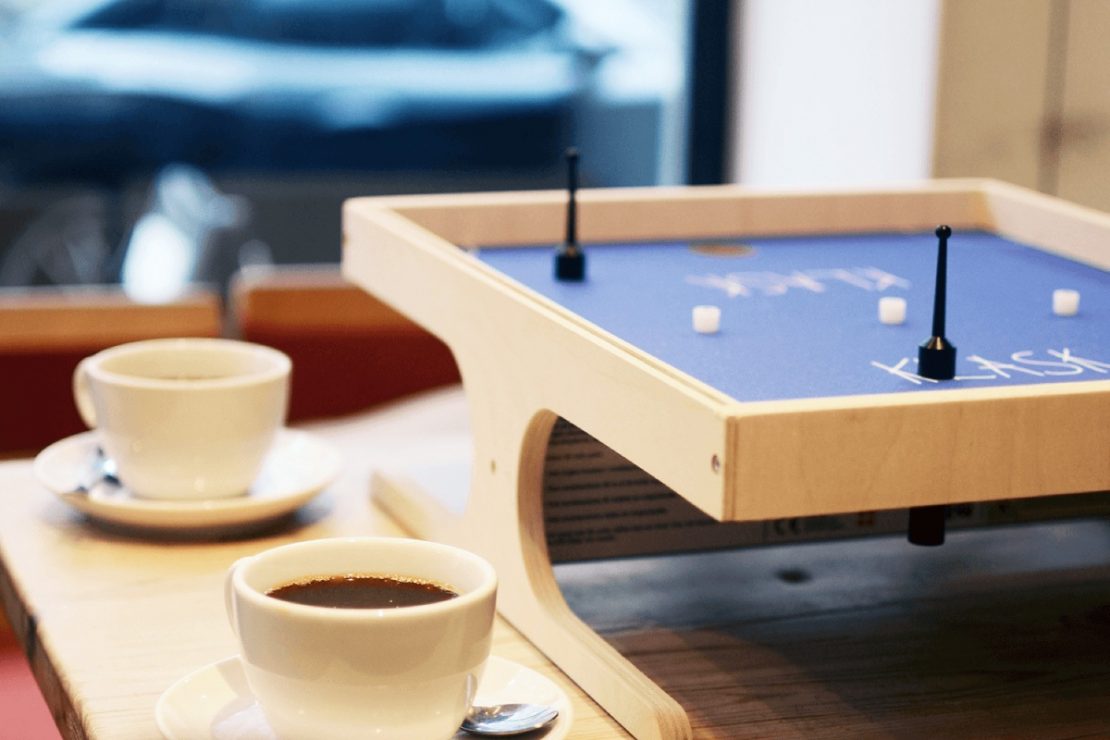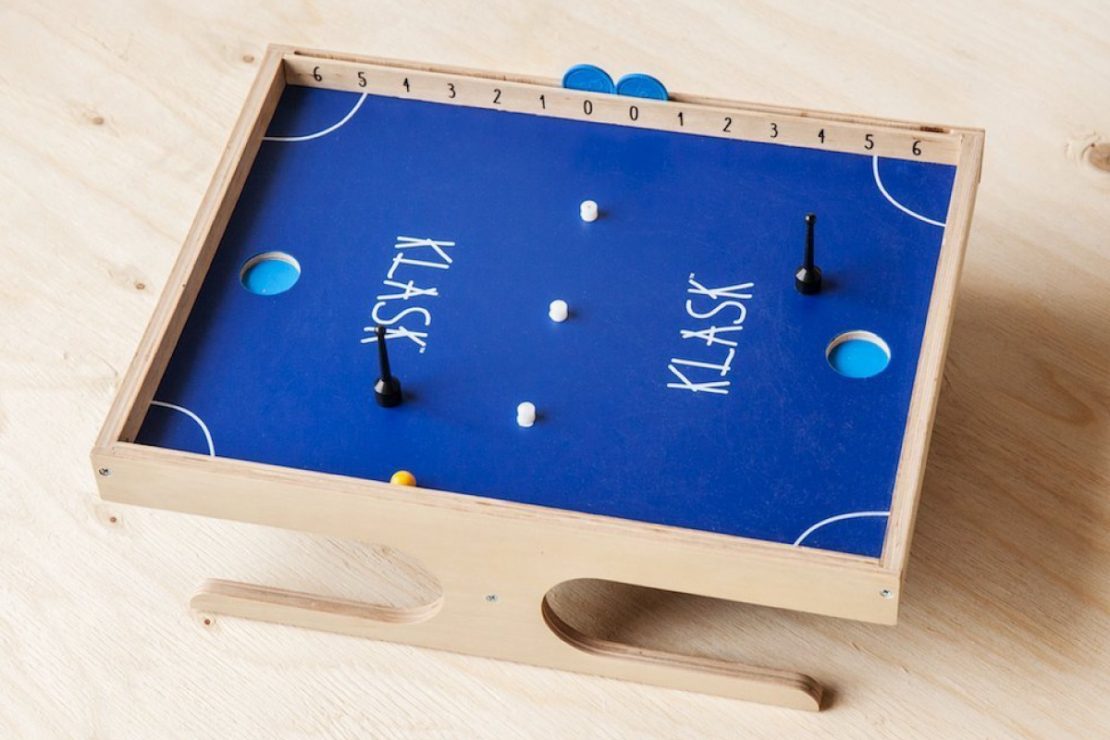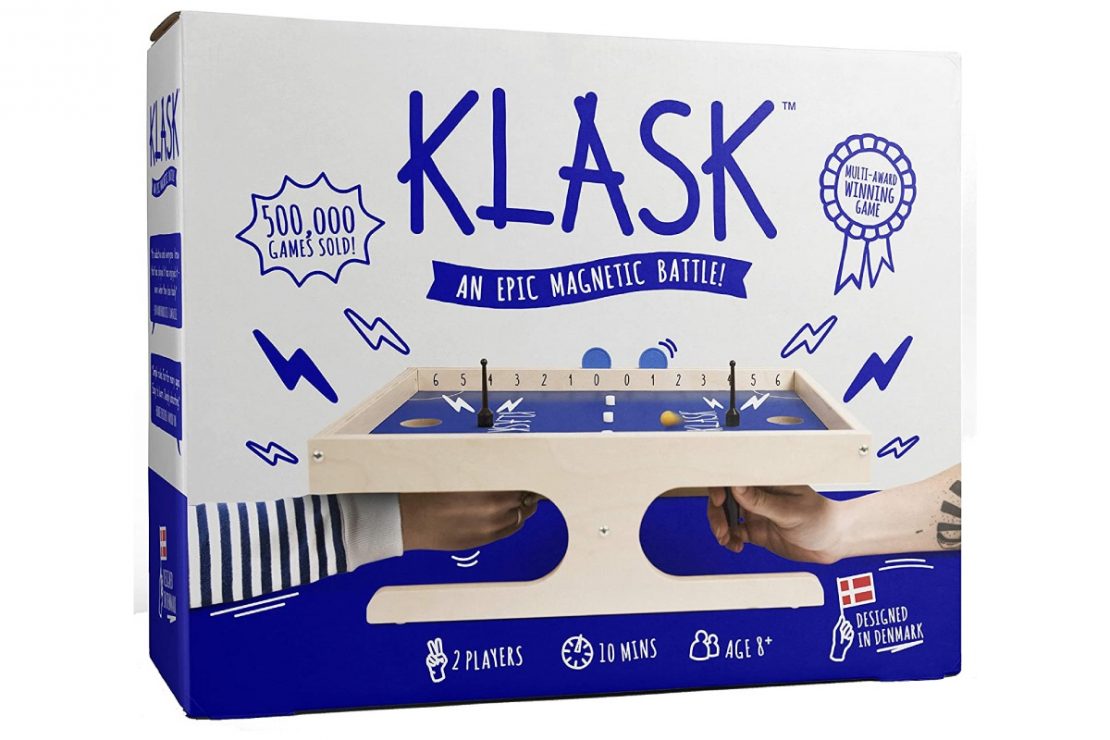 An Epic Magnetic Battle!
2 players, 8 yrs & up
Get in on the world-wide craze!
Klask is a pub-style head-to-head skill game that is fun for everyone. And we mean everyone.
Using magnetic handles under the playing surface, steer your striker to hit the ball into your opponents goal. But beware the clingy magnetic obstacles... If two get stuck your striker, it's points for your opponent!
Launched in Denmark, Klask is played around the globe and has an annual competition to crown a World Champion. Could you be the next champ? Start training now!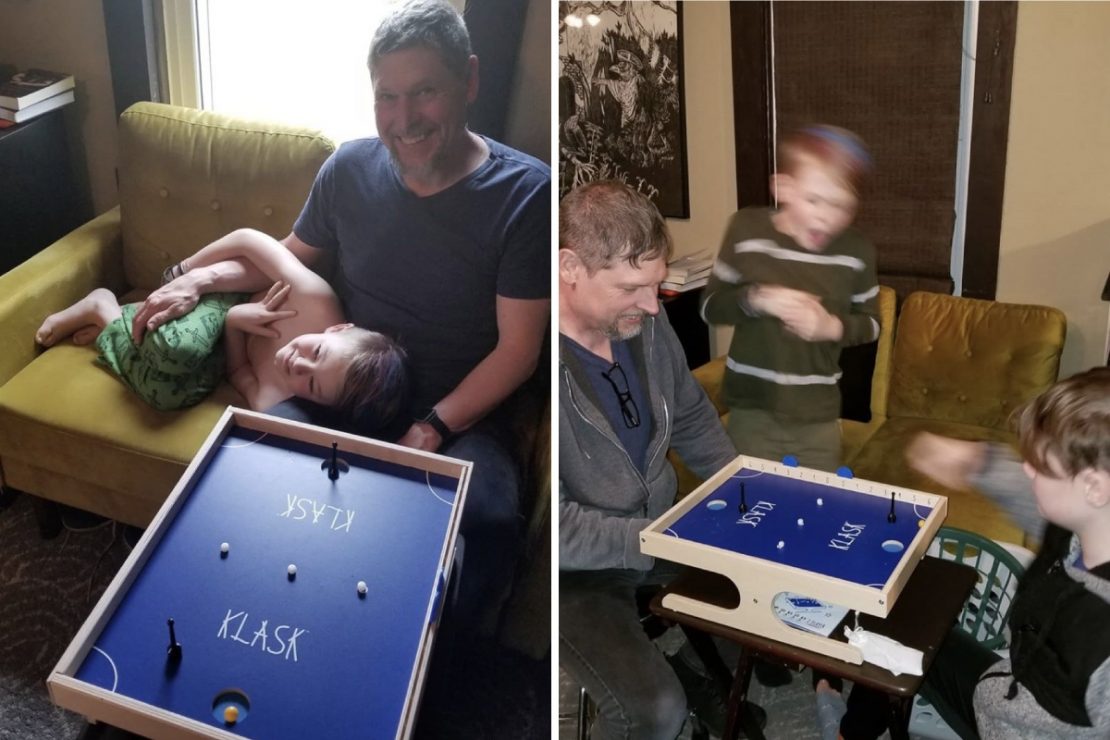 It's fast playing and has the Happy Up Toy Store Family seal of approval!
Watch it played in this video Klask posted on Facebook. If it doesn't load correctly, click here.