Micro Kickboard Sprite Scooters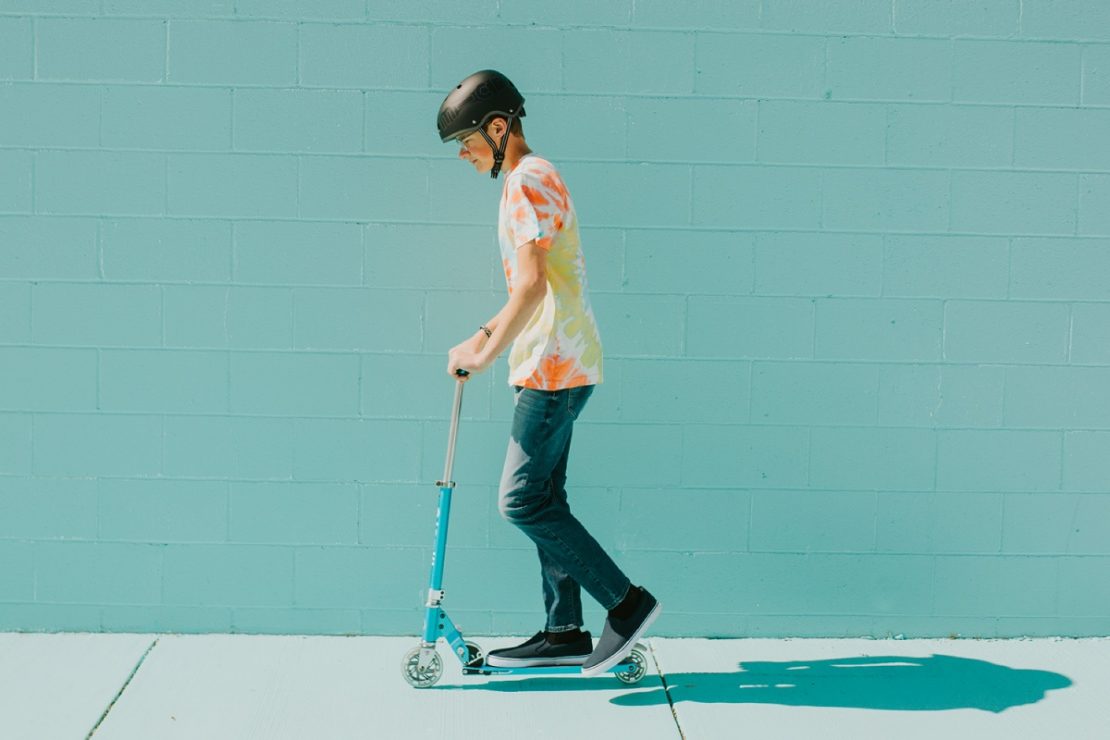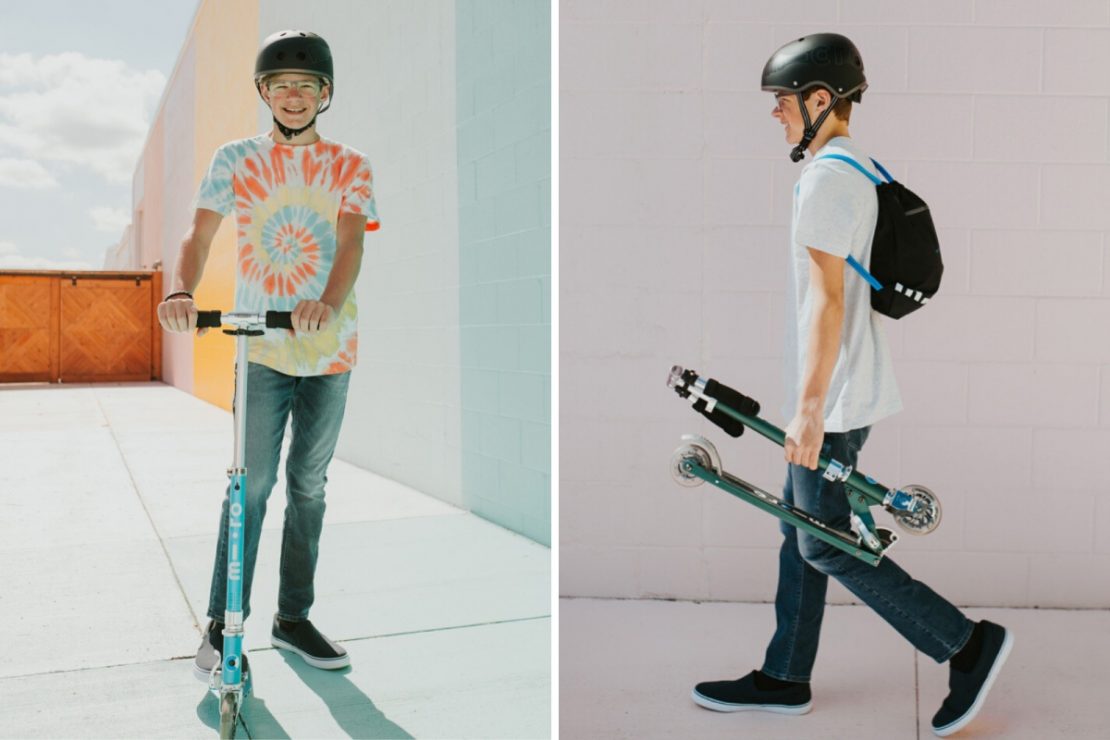 Go anywhere on the Micro Sprite!
8 yrs & up; 220 lb Max Weight
Micro Sprite: $99.99
With LED Wheels: $109.99
Super light weight, this two-wheeled aluminum scooter will sail through city streets with ease. And because you might cruise after dark, the LED wheels are a must-have! And don't forget the kickstand to keep it upright when it isn't in motion.
Perfect for older children and young adults, the Sprite scooter folds neatly so you can carry it onto public transport or into class. It's size also lets you store it easily under a bed in a dorm room.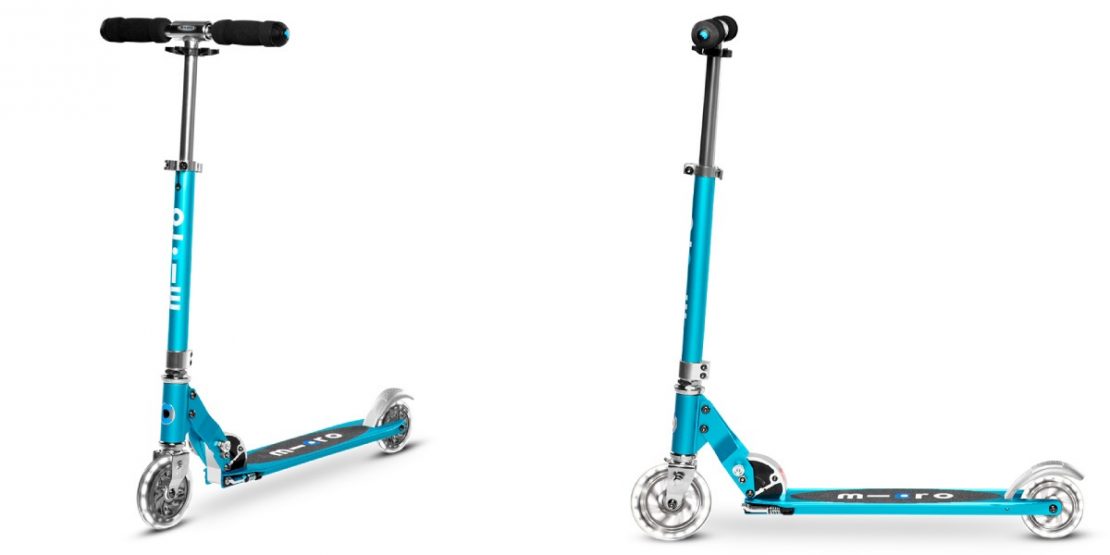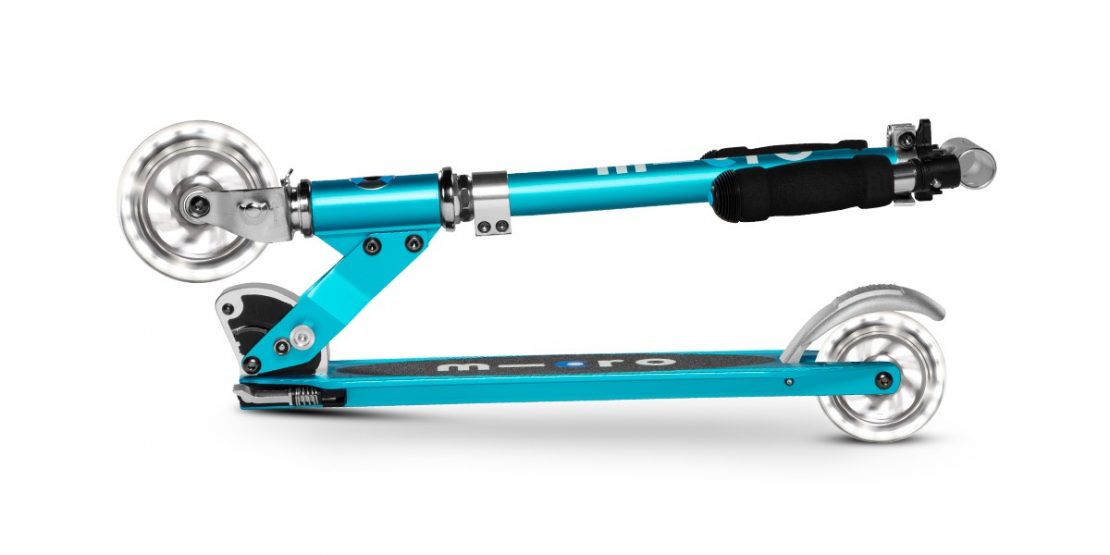 Handle Height: 22.5" x 34" from deck

Deck Size : 13.5" x 4"
Scooter Weight : 5.9 lbs
Dimensions when Folded: 26" x 4.5" x 8"
Note: Sprite scooters are not suitable for tricks, jumps, hops, etc.