Nerf Super Soakers
Drench the Competition!

Super Soakers are *the* water blaster your kids will remember! Manually operated (so no batteries to worry about) they're quick to load and easy to fire.
When the weather gets warm, you know it's time to super soak someone!
---
SoakZooka
7 yrs & up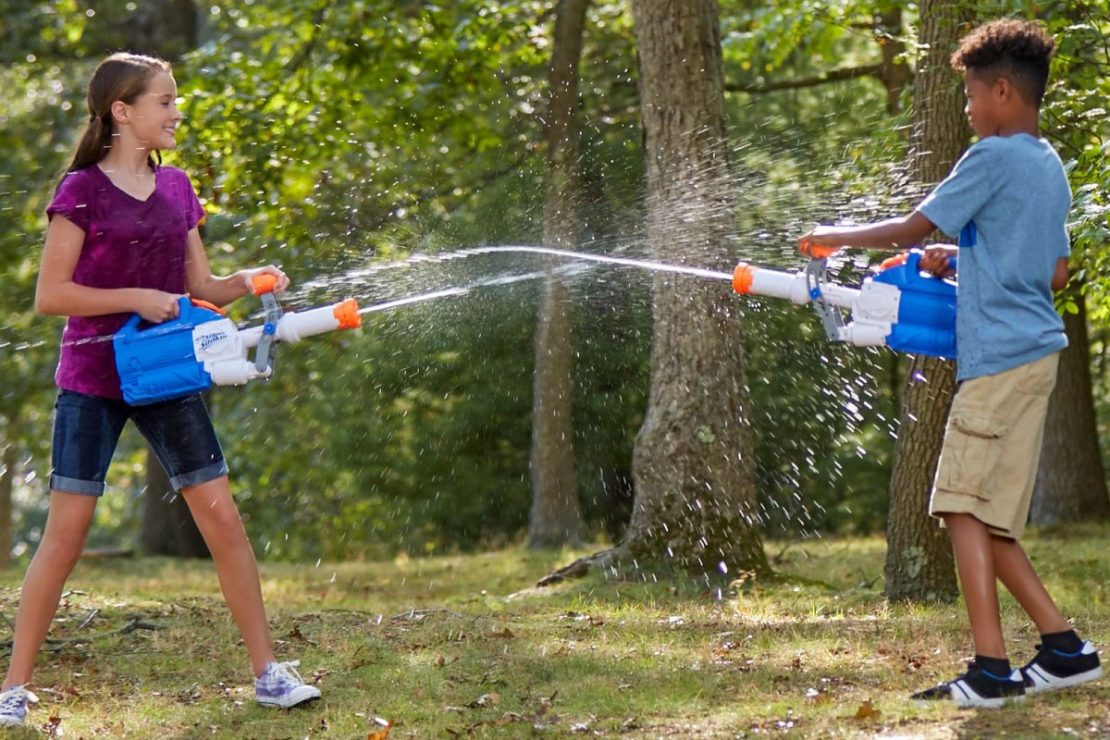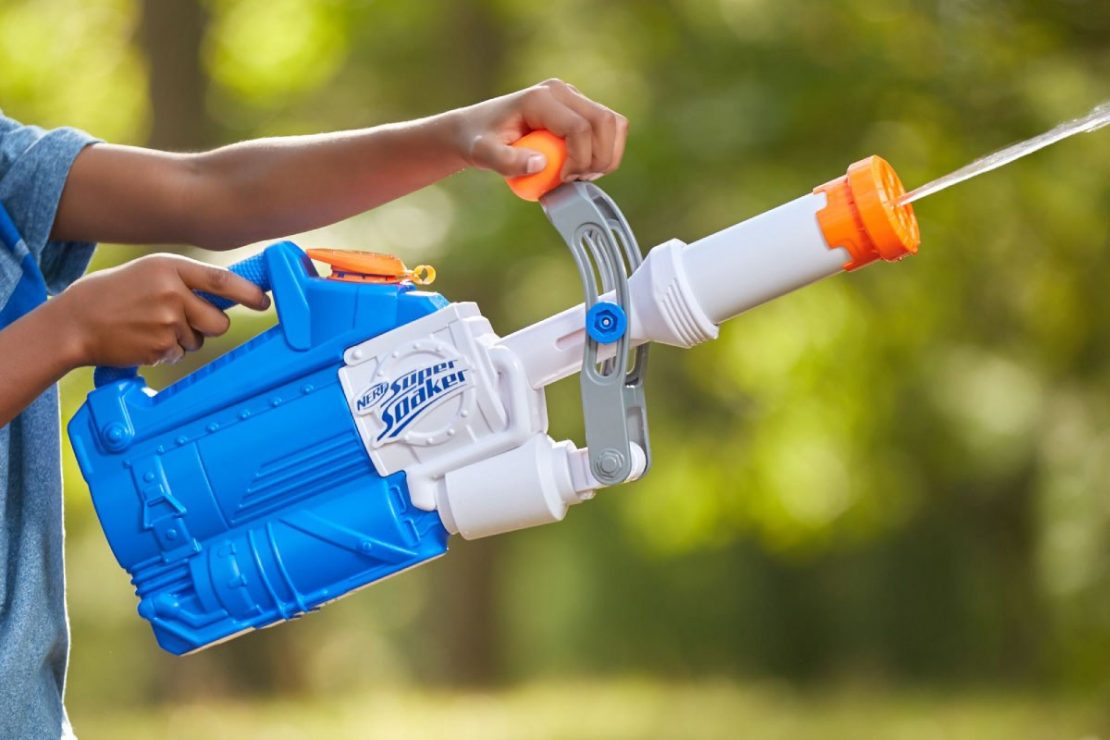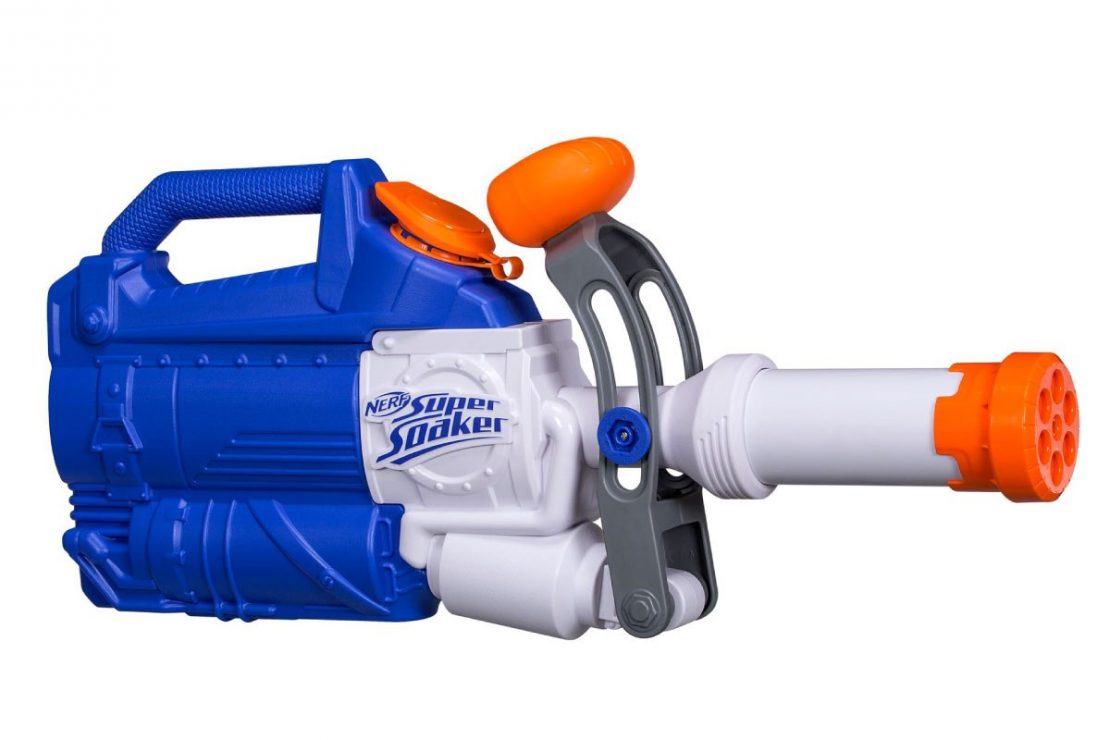 It's a massive blast of water! Move the handle back and forth for a continuous stream of water. The tank holds 55 fluid oz so you can really swamp the yard!
---
Barracuda
6 yrs & up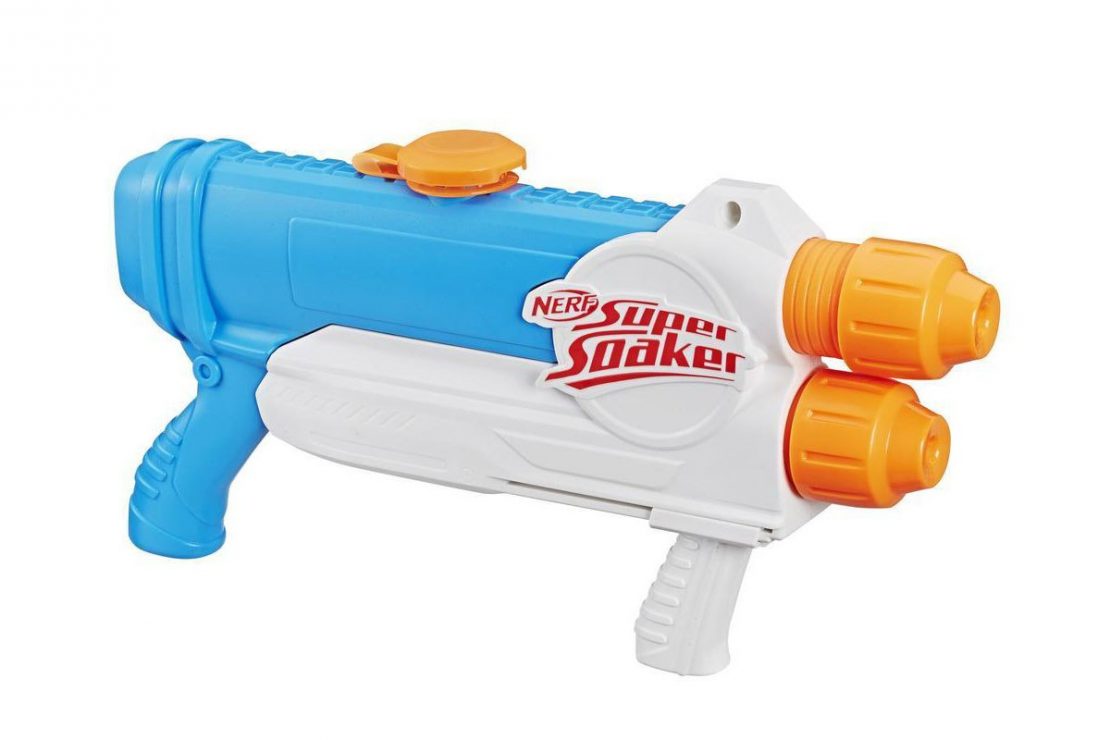 Double-Barrel Drenching! Keep the handle moving to unleash double-streams of water. The Barracuda holds 35 fluid oz.
---
Floodtastic 4 Pack
6 yrs & up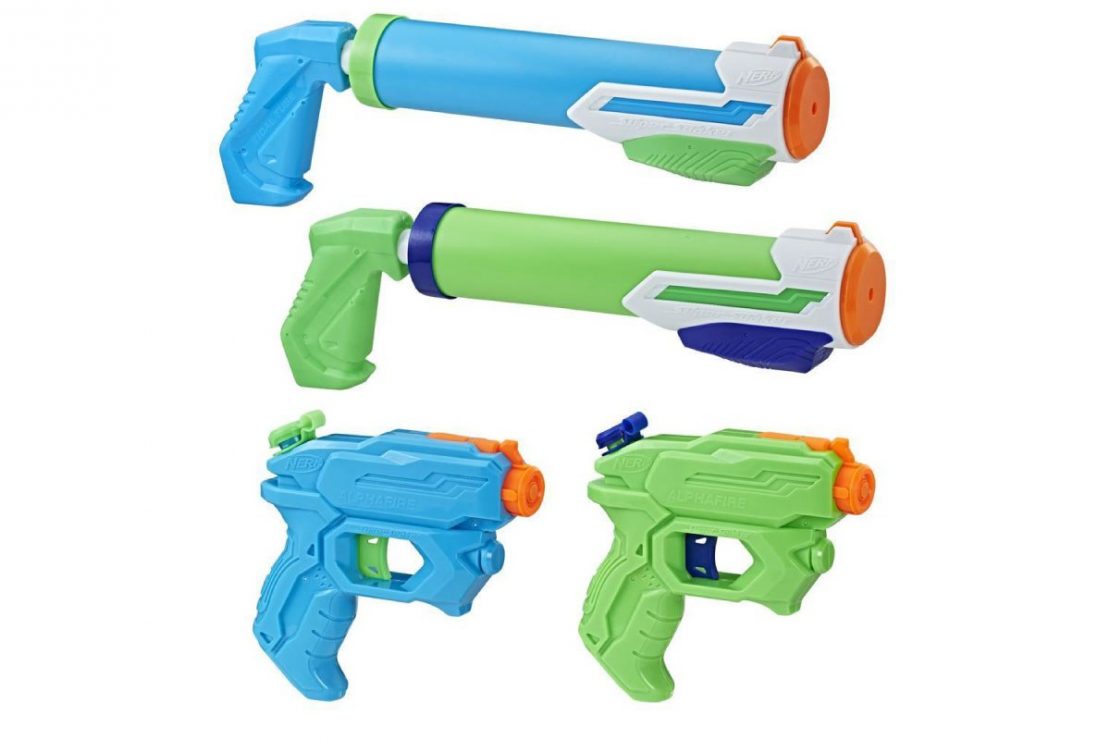 Multiple squirters for multiple kids! This four pack has two small squirters and two medium. Perfect for backyard water battles!