Playroom Glamping from ASweets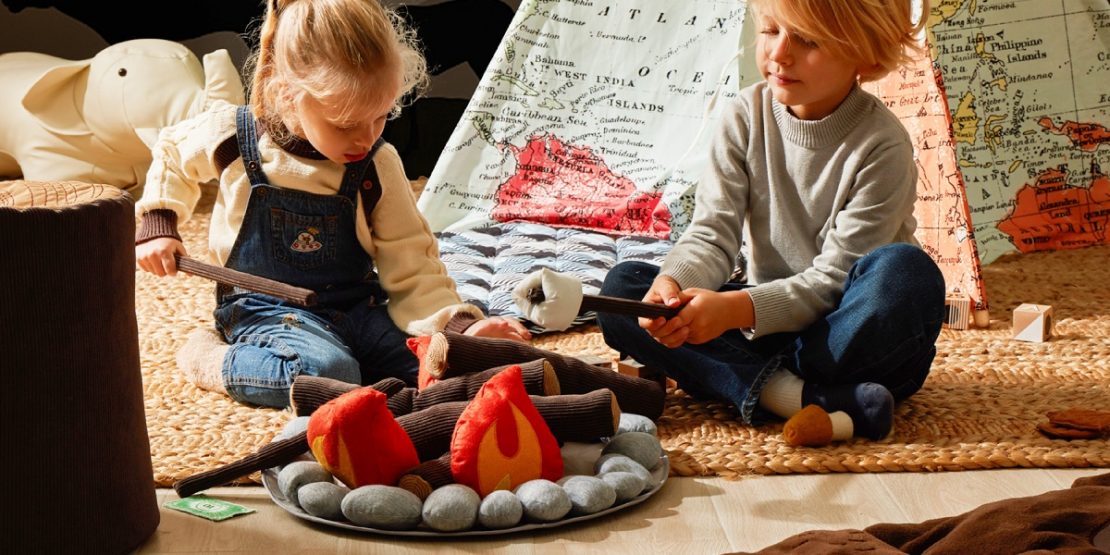 Luxurious Camping Pretend Play Adventures!
Around the World Play Tent
3 yrs & up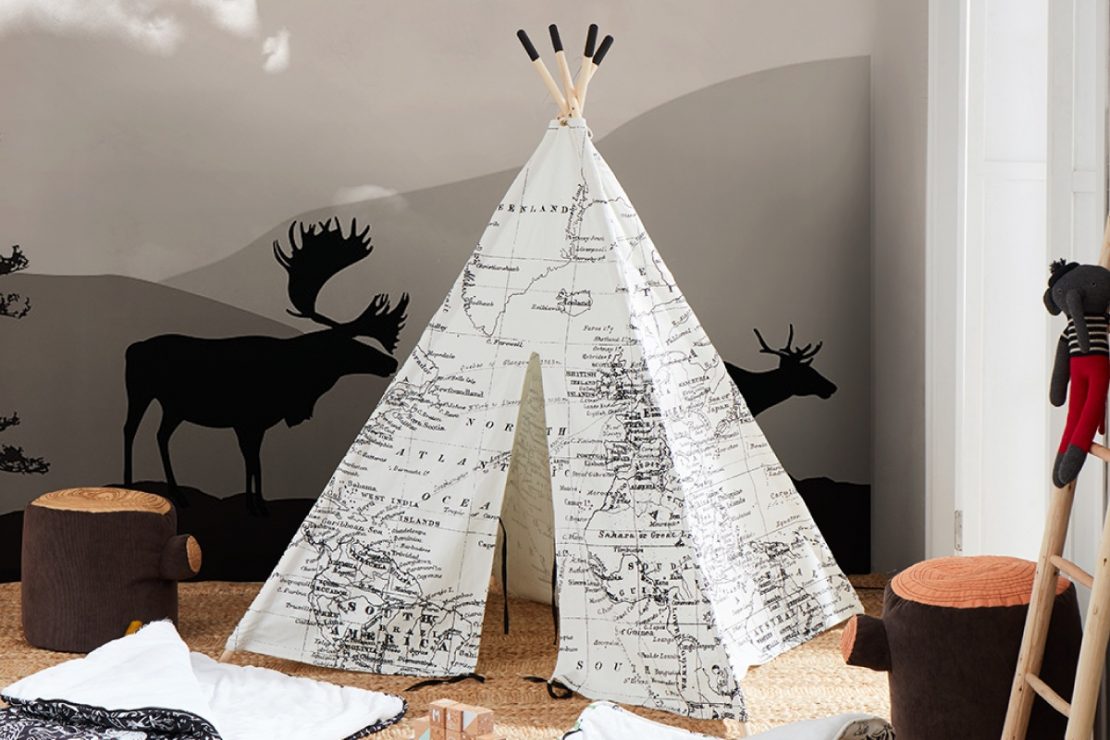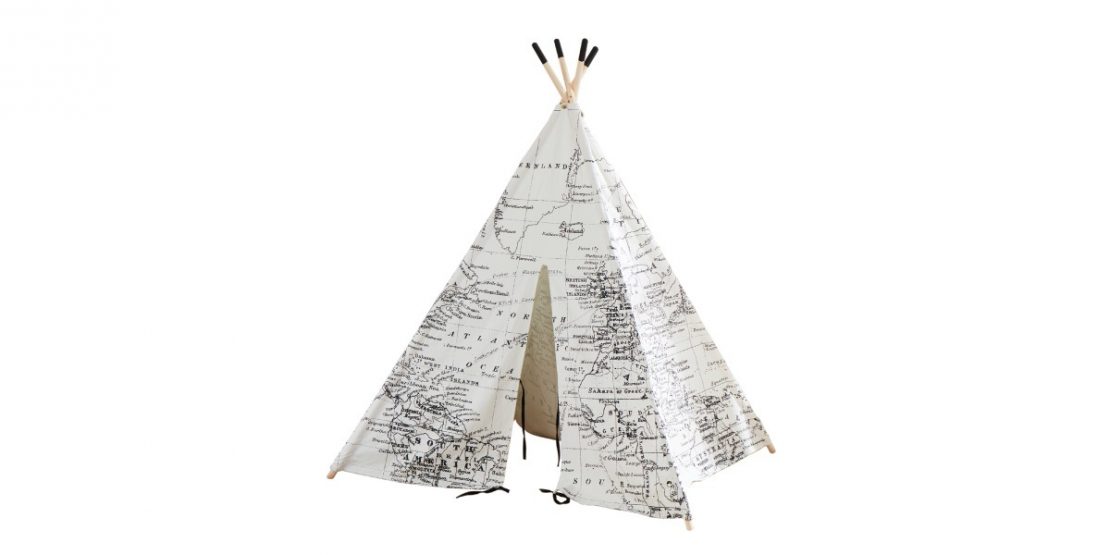 Set up your campsite with this adorable tent. It's made of cotton canvas and printed with a world map. It's the perfect shelter for dreaming of big adventures!
Measures 64" tall x 43" square when assembled.
Adult assembly required.
Campfire S'mores
3 yrs & up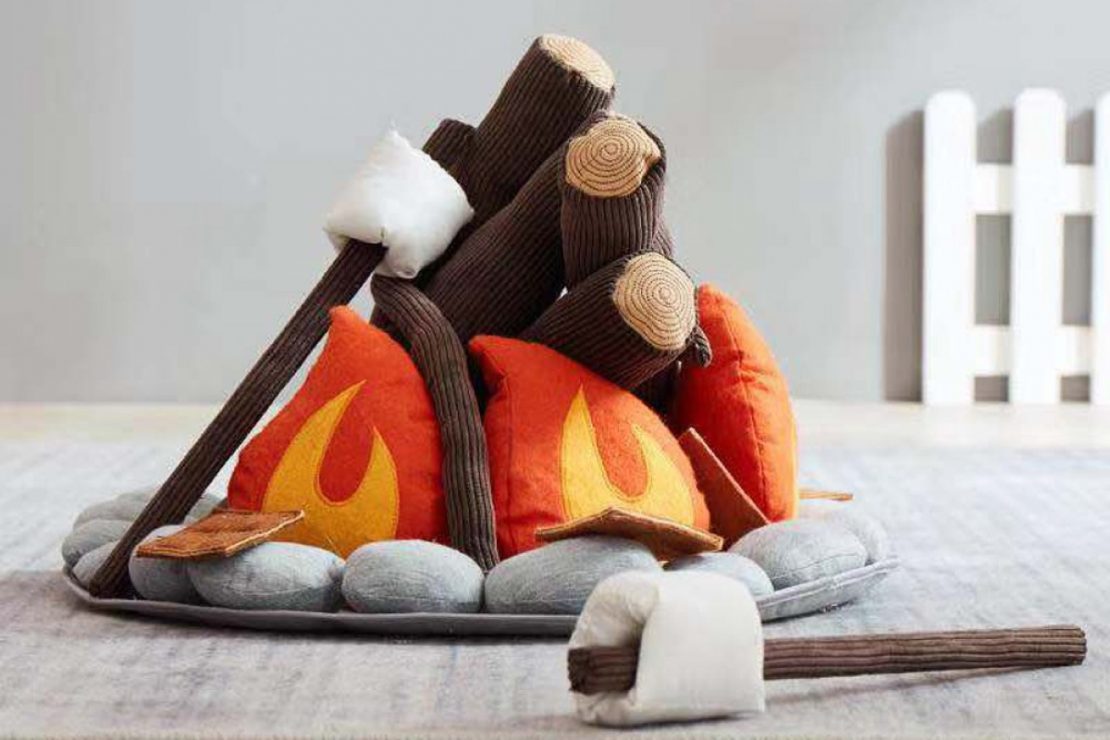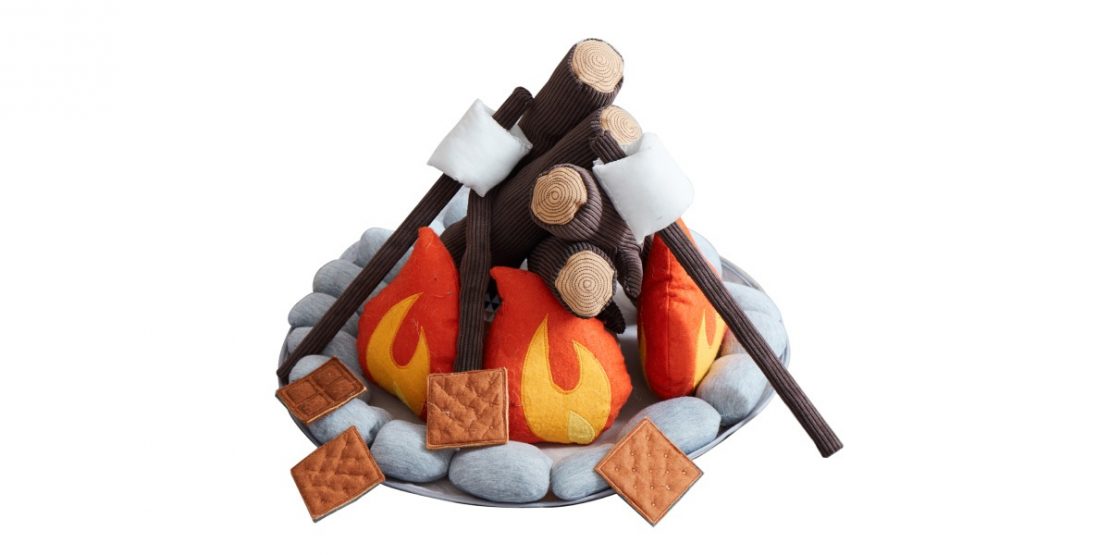 Gather 'round, kids. It's time to tell camp tales and make s'mores!
Set includes: Ring of rocks, 6 "wood" pieces for the fire, 2 "sticks" for roasting marshmallows, 3 flames, 2 marshmallows, 4 pieces of chocolate & 4 graham crackers.
Prices subject to change.