Q Ba Maze 2.0

Next Generation Marble Maze from Mindware
6 yrs & up
It's sculptural. It's engaging. It's next-level marble mazing! Q-Ba-Maze 2.0 is a building system of translucent cubes. Click them together and they form architecturally amazing marble runs.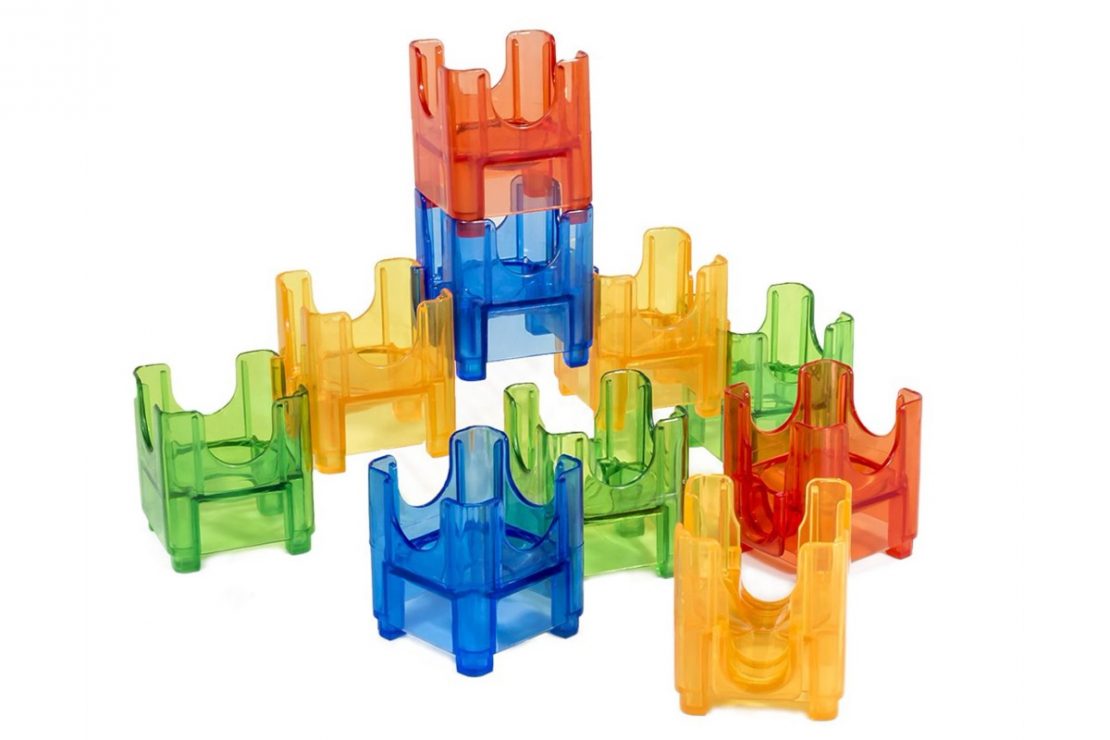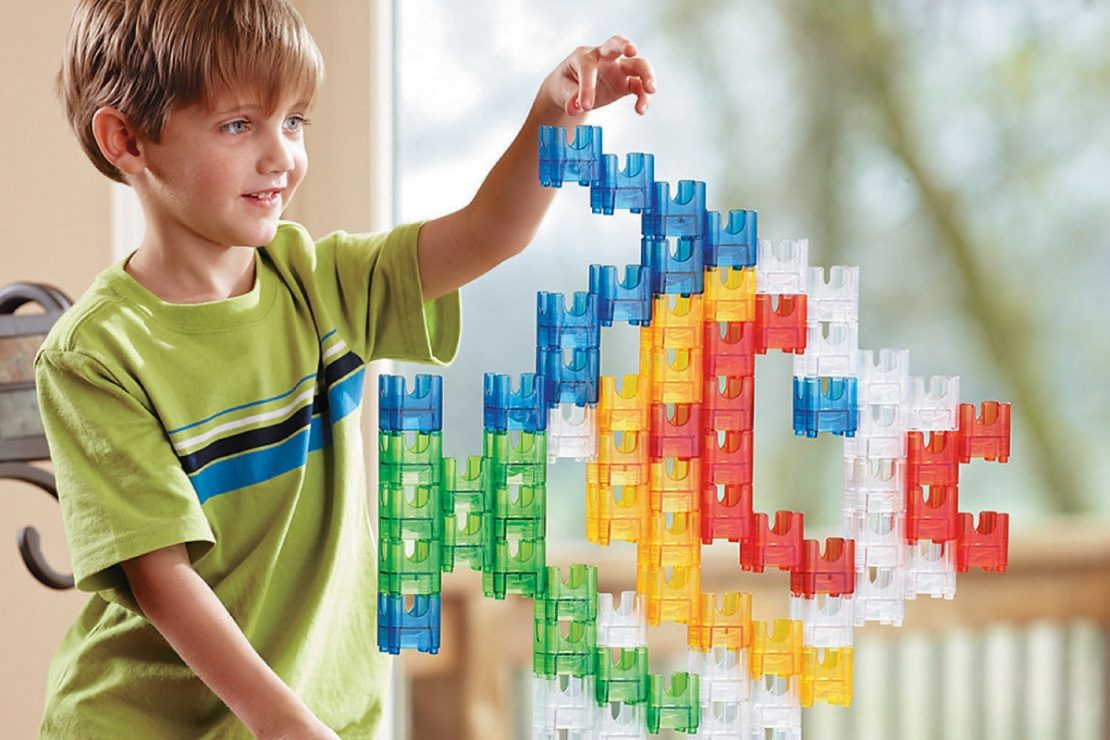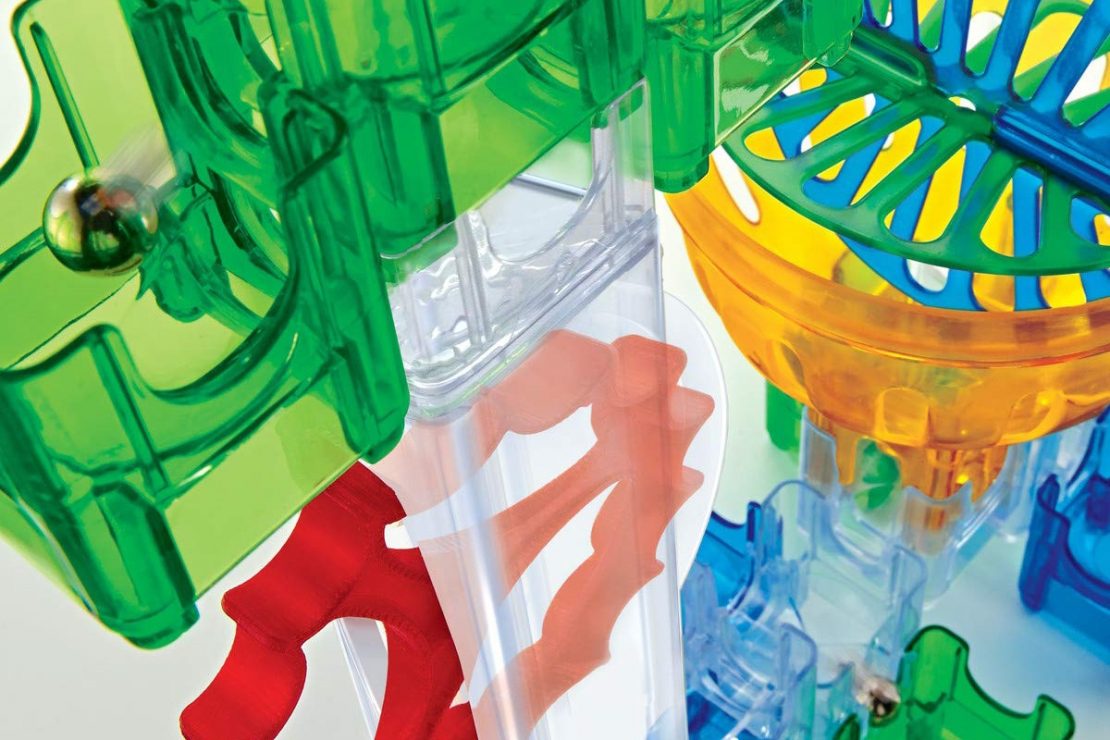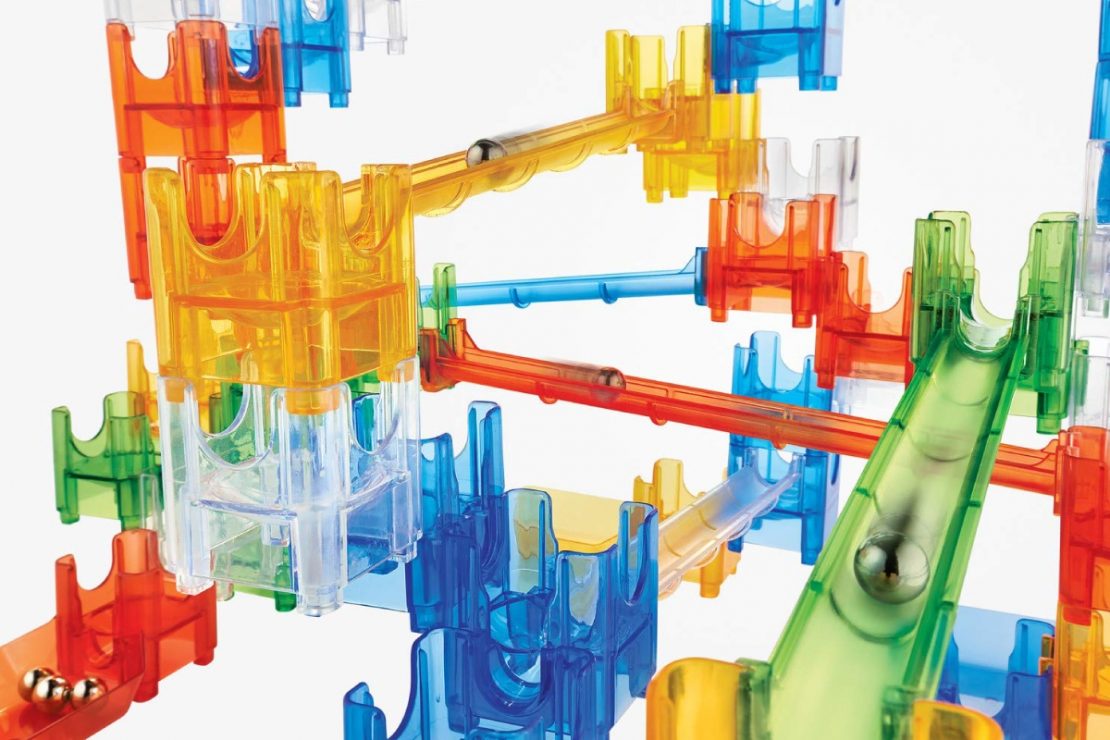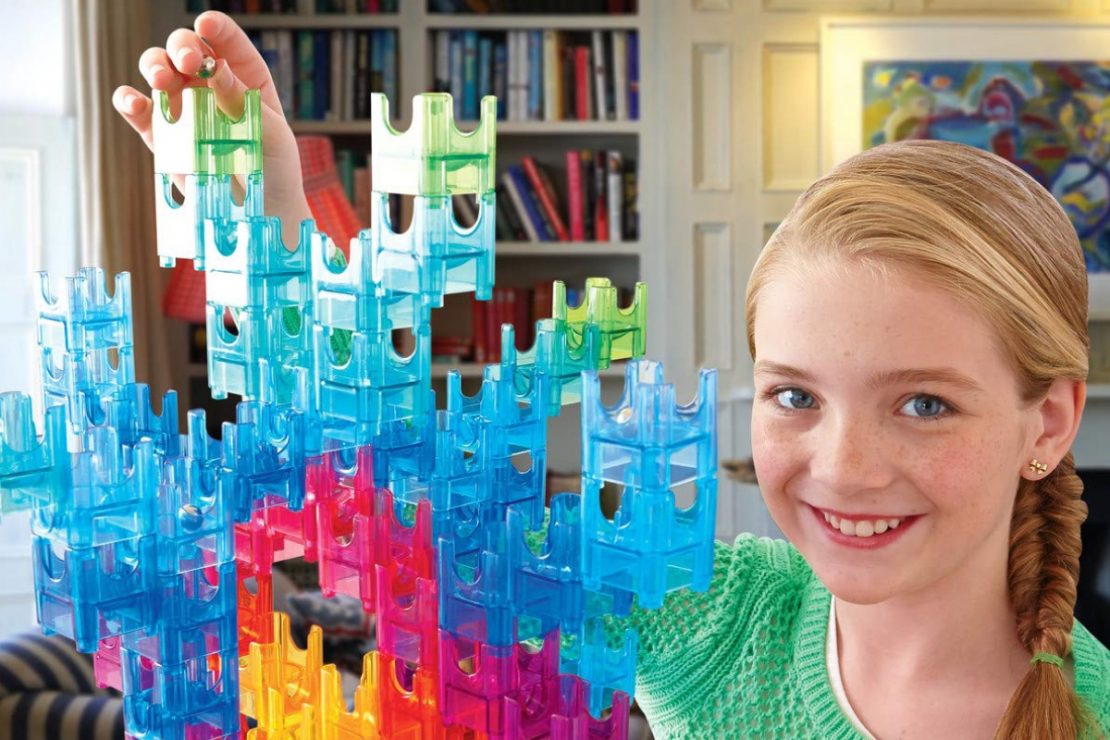 The cubes come in a few different varieties: one or two side exits or simple drop-throughs. When you combine them, the marbles can spill and flow through. And sometimes not how you expected! Each set includes instructions and plans to build a successful run. Or build however you want, letting your creativity take over!
The beauty of Q Ba Maze is that it's beautiful. It's kinetic art and a kid toy, all in one.
---
Starter Lights Set
New in 2019!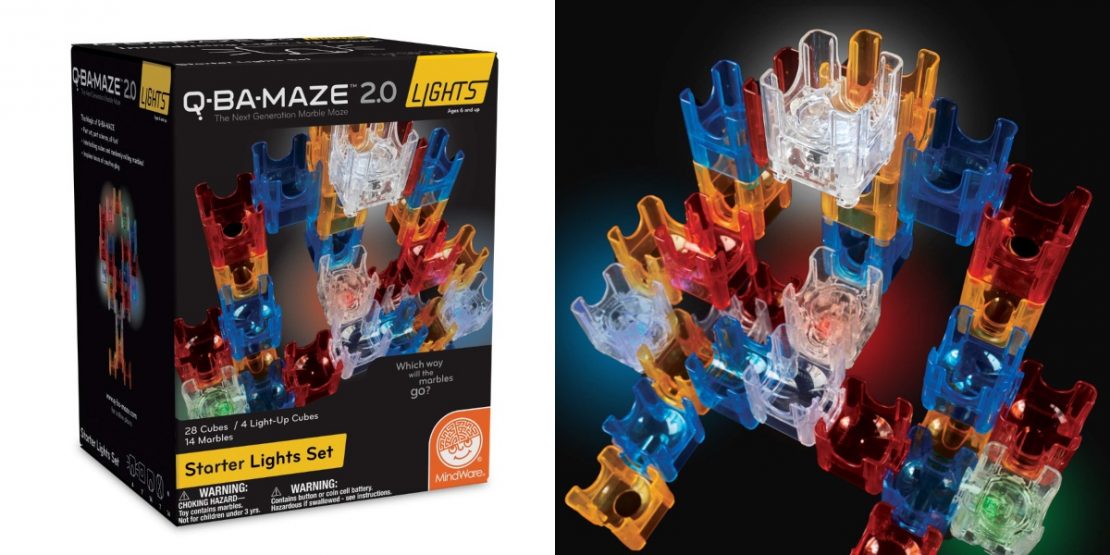 Build your Q Ba Maze and add the extra element of light! This set comes with motion activated LED cubes. When your marbles run through them, they flash!
Contains: 4 single-exit light up cubes, 14 single-exit cubes, 7 double-exit cubes, 7 bottom-exit cubes, and 14 steel marbles
---
Basic Sets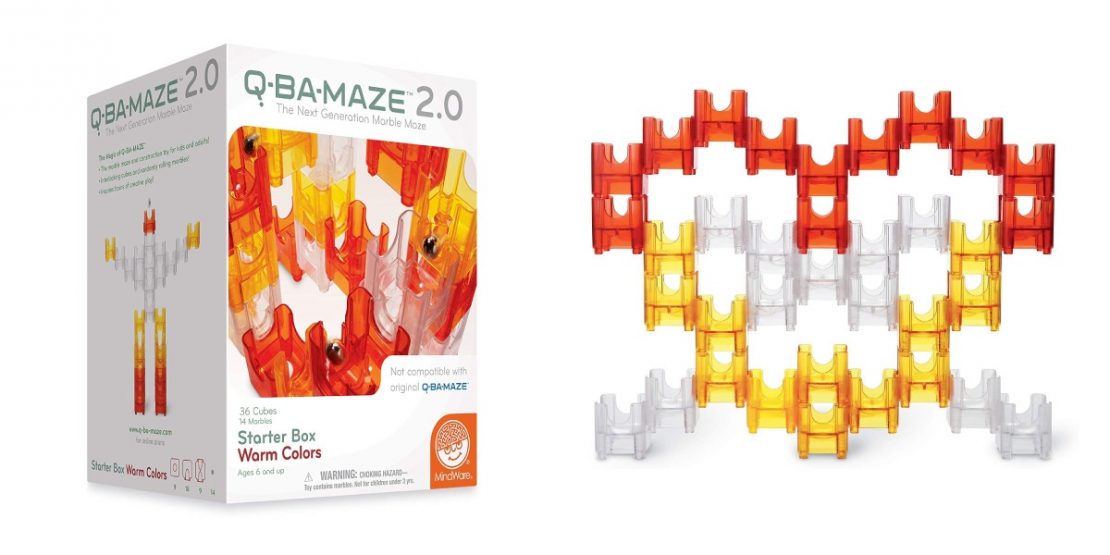 Starter Warm Set
18 single-exit cubes, 9 double-exit cubes, 9 bottom-exit cubes, and 14 steel marbles
Starter Cool Set
18 single-exit cubes, 9 double-exit cubes, 9 bottom-exit cubes, and 14 steel marbles