Slackers Tree Climbers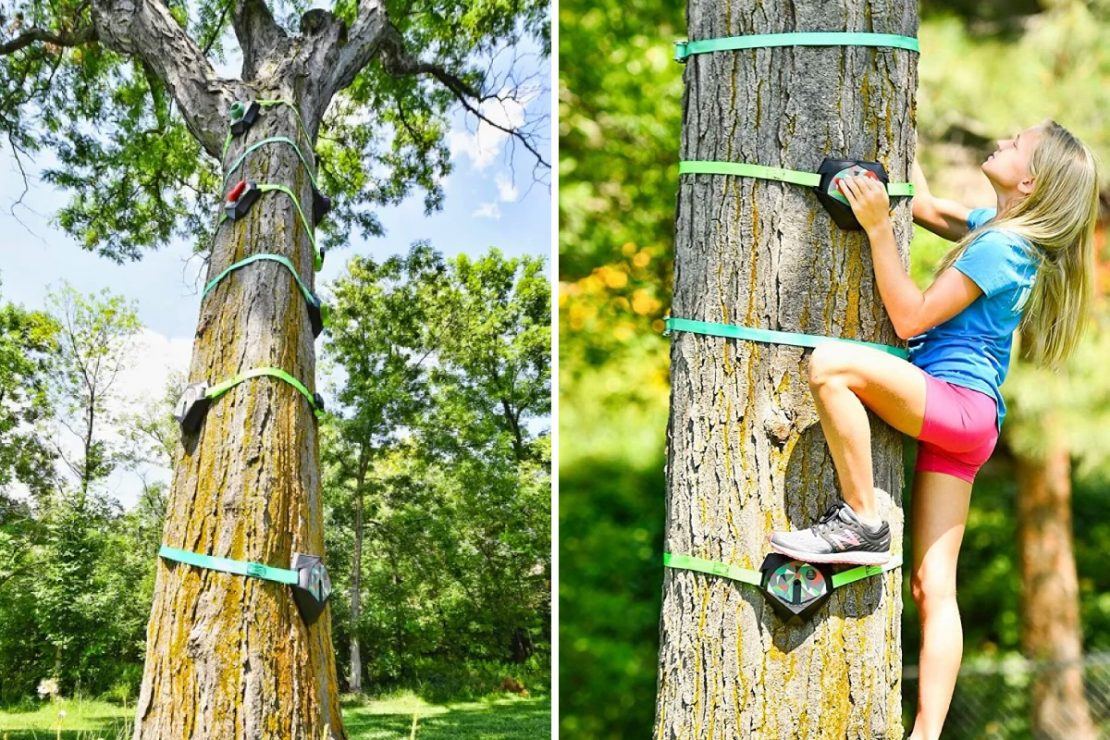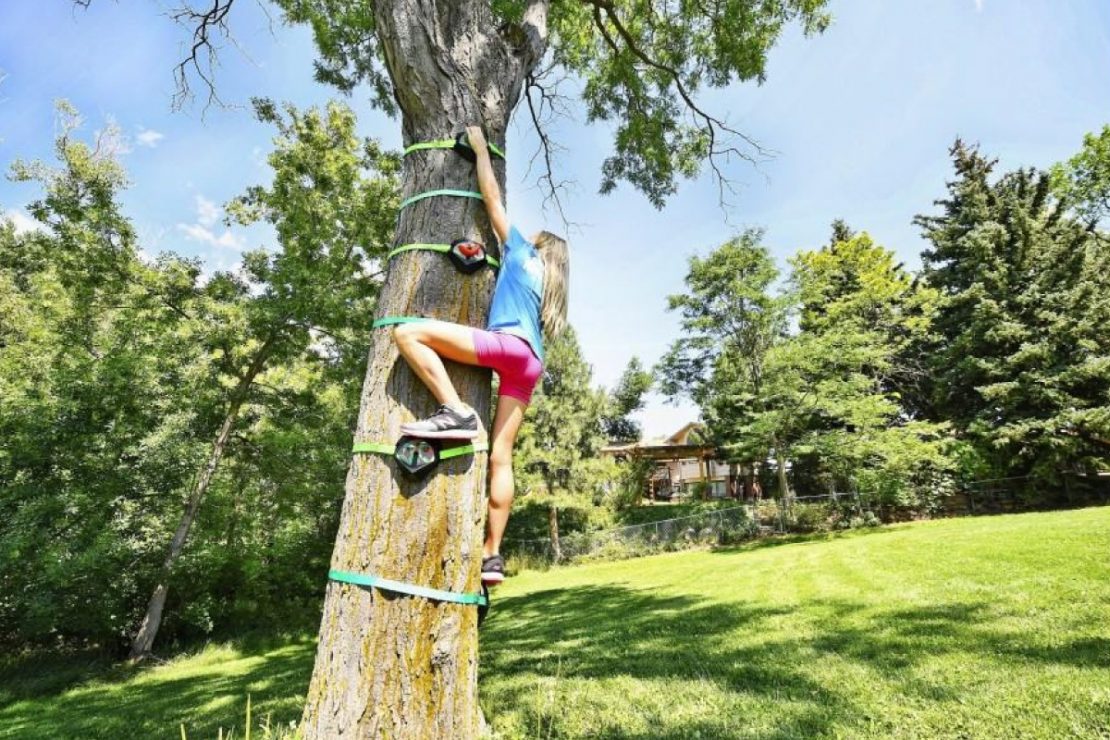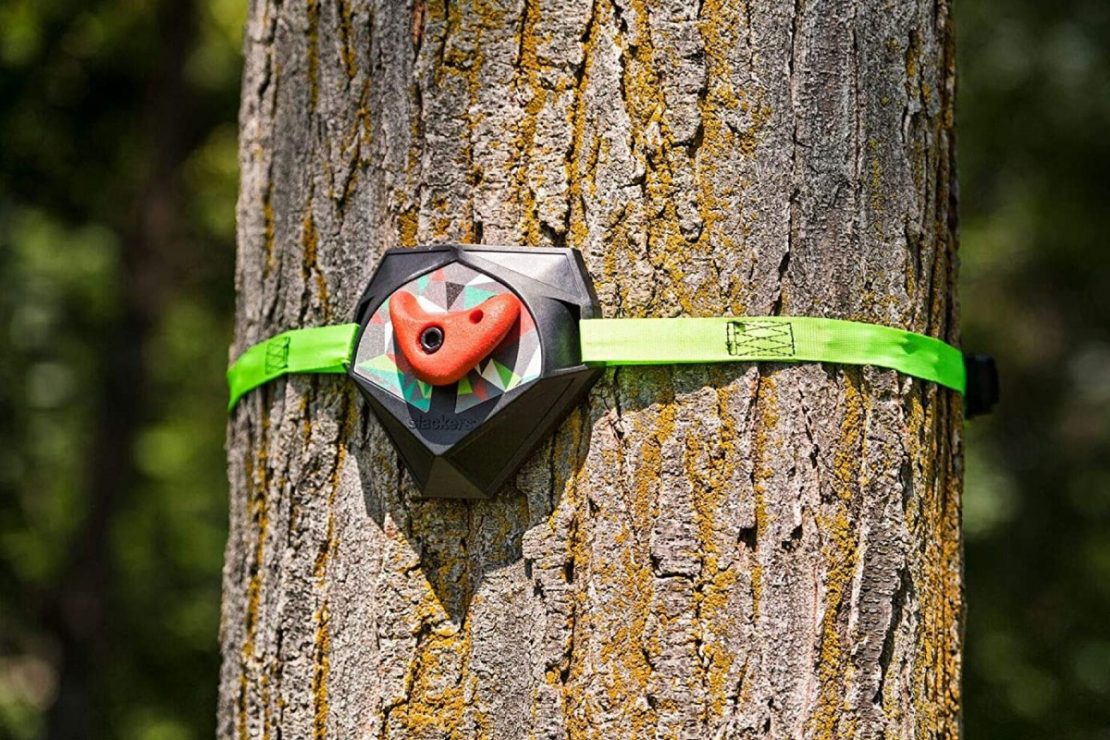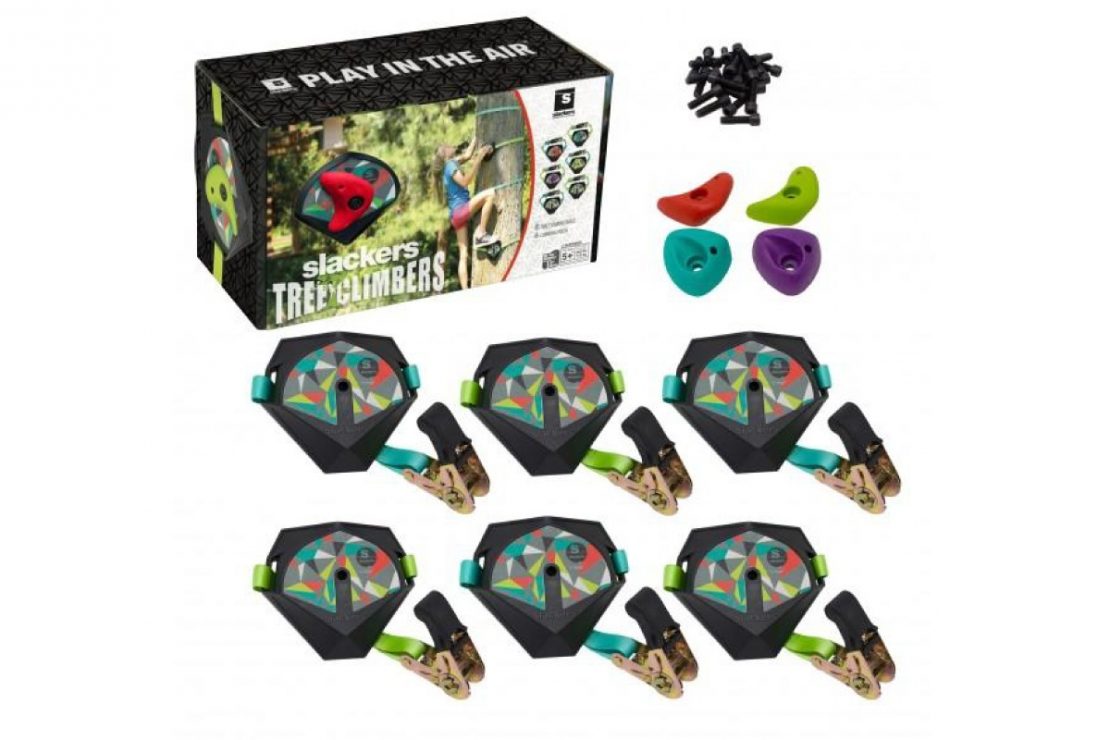 Climb any tree, even if you can't reach the first branch!
5 yrs & up
Need to climb a tree with branches really high up? Don't nail rungs into it, use these instead! Specially designed to grip the tree without harming it, these steps and handholds install quickly and can be adjusted to suit climbers of any size.
Maximum weight limit = 250lbs
6 bases with ratchet straps
2 footholds
2 handholds
The baseplates use standard climbing hold bolts, so you can swap in your own holds for extra training!