Stream Machines
Insanely Powerful Water Launchers!
8 yrs & up
No batteries, just power! Stream Machine Water Launchers are hand-held shooters that release an amazingly accurate stream of water. To fill, submerge the barrel and pull the handle back. To soak your opponents, push the handle forward.
Super sturdy, Stream Machines are designed to last for years!
---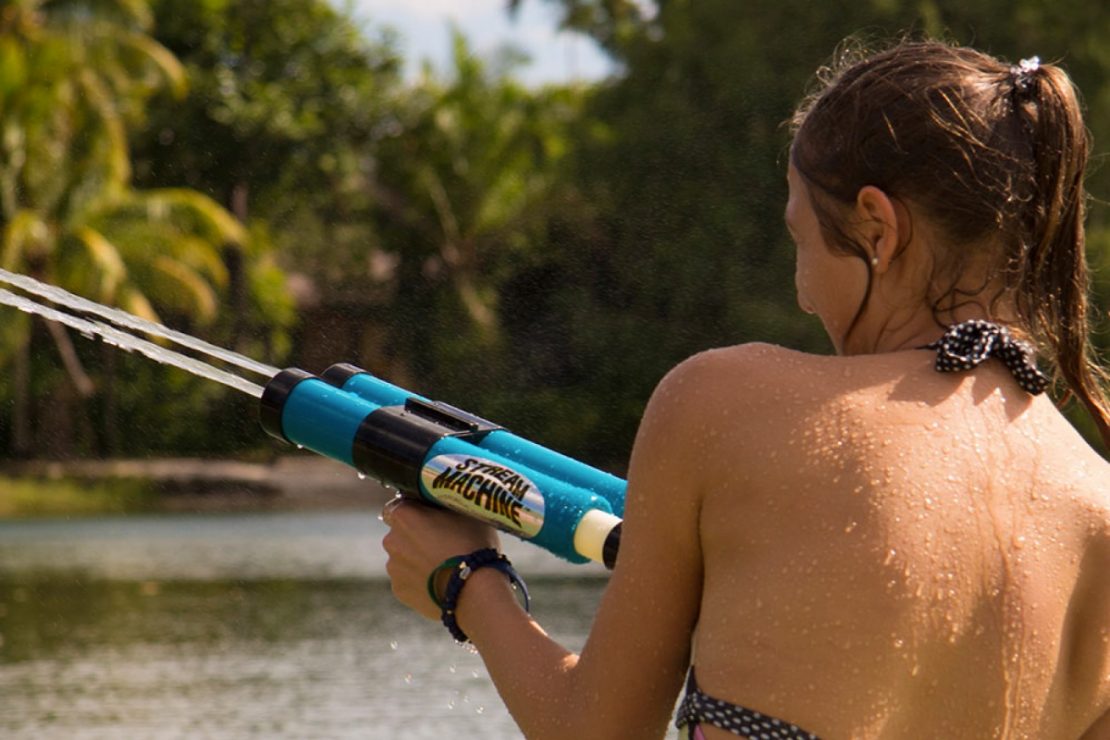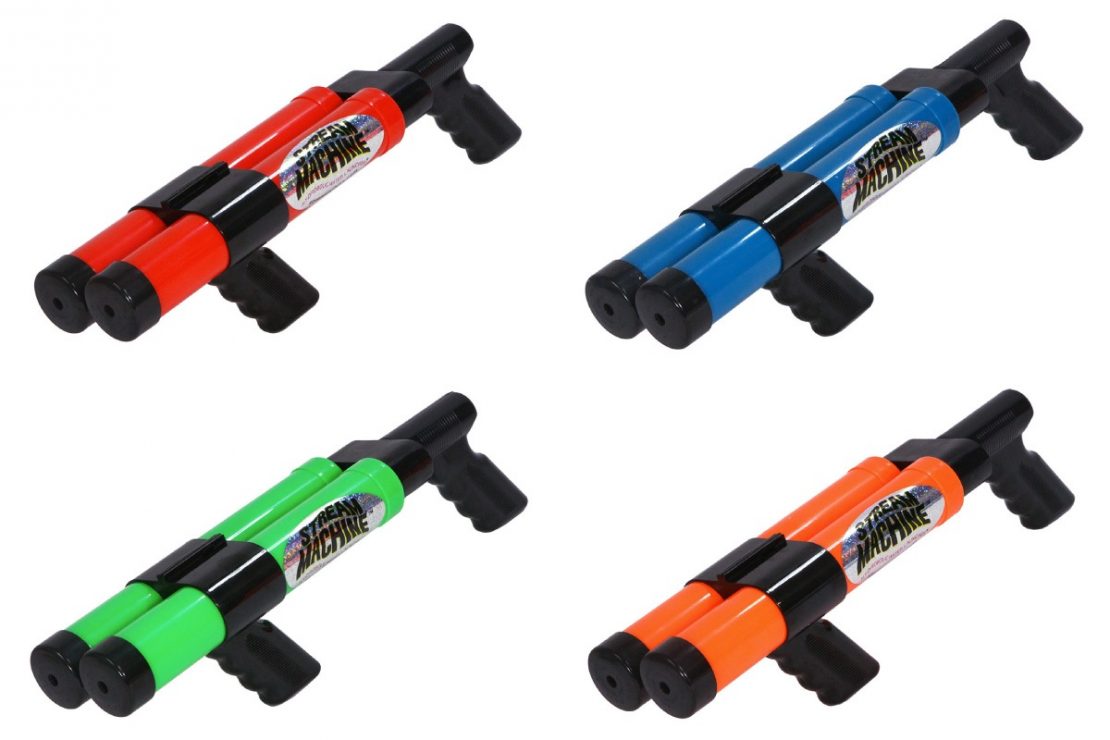 DB-1200 Double Barrel Stream Machine
17" double barrel
Assorted Colors
---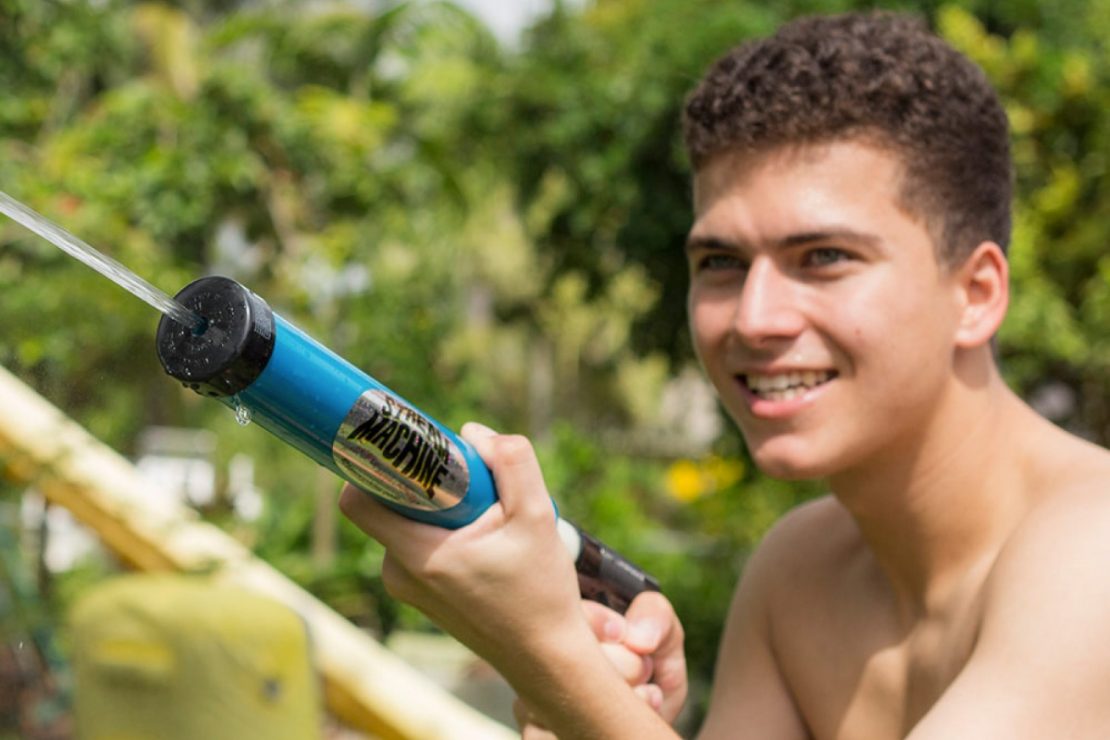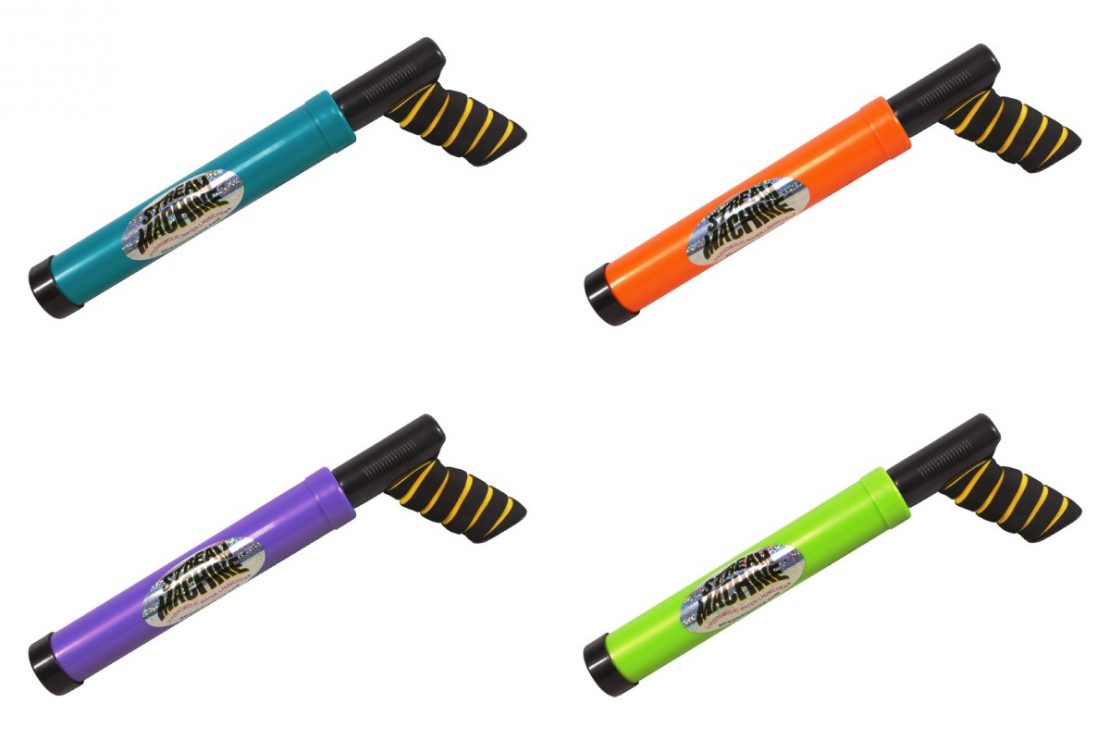 TL-600 Stream Machine
14" single barrel
Assorted Colors
---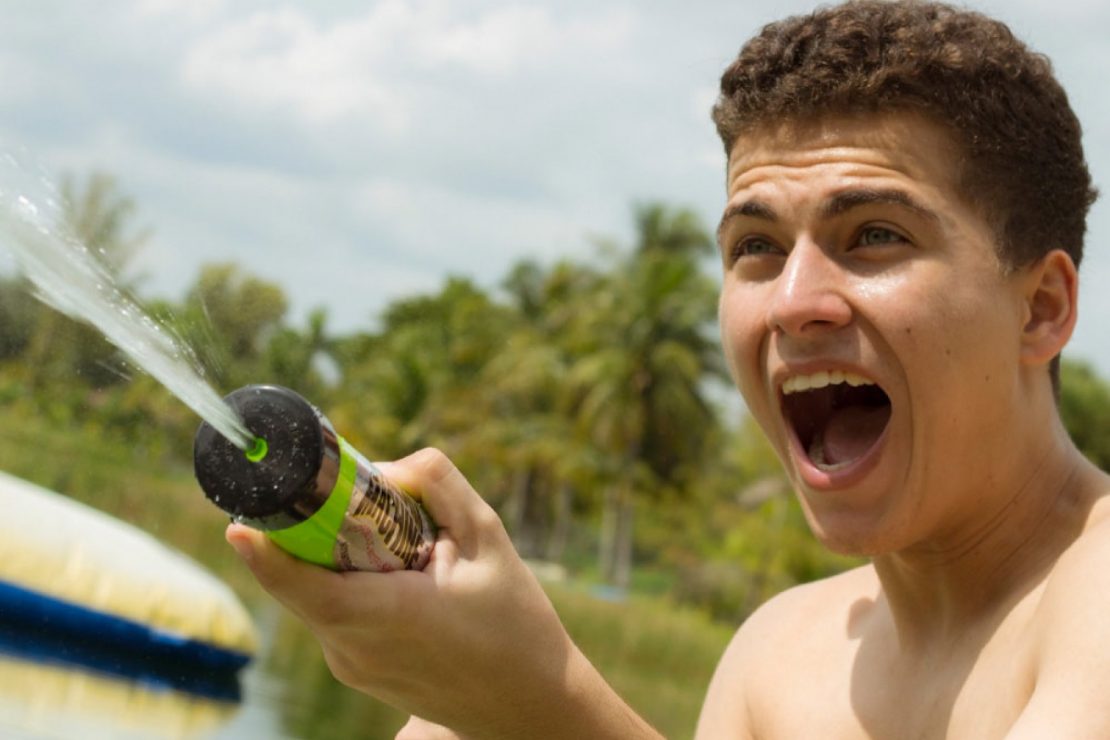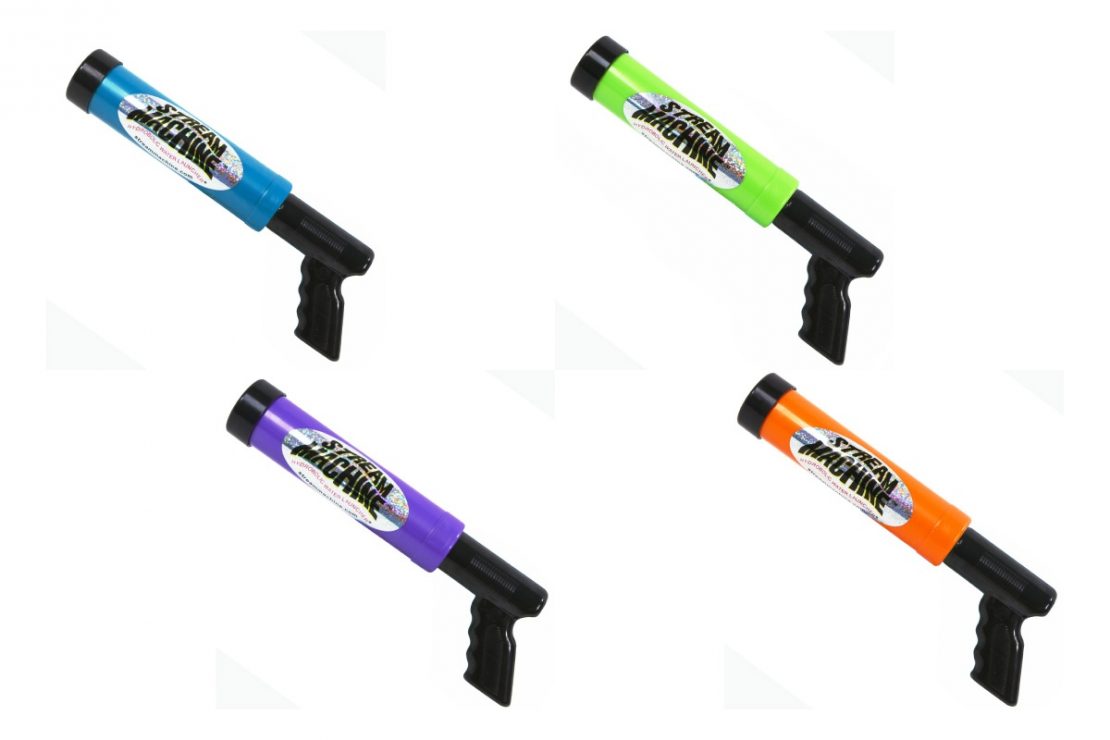 TL-500 Stream Machine
8" single barrel
Assorted Colors