Takraw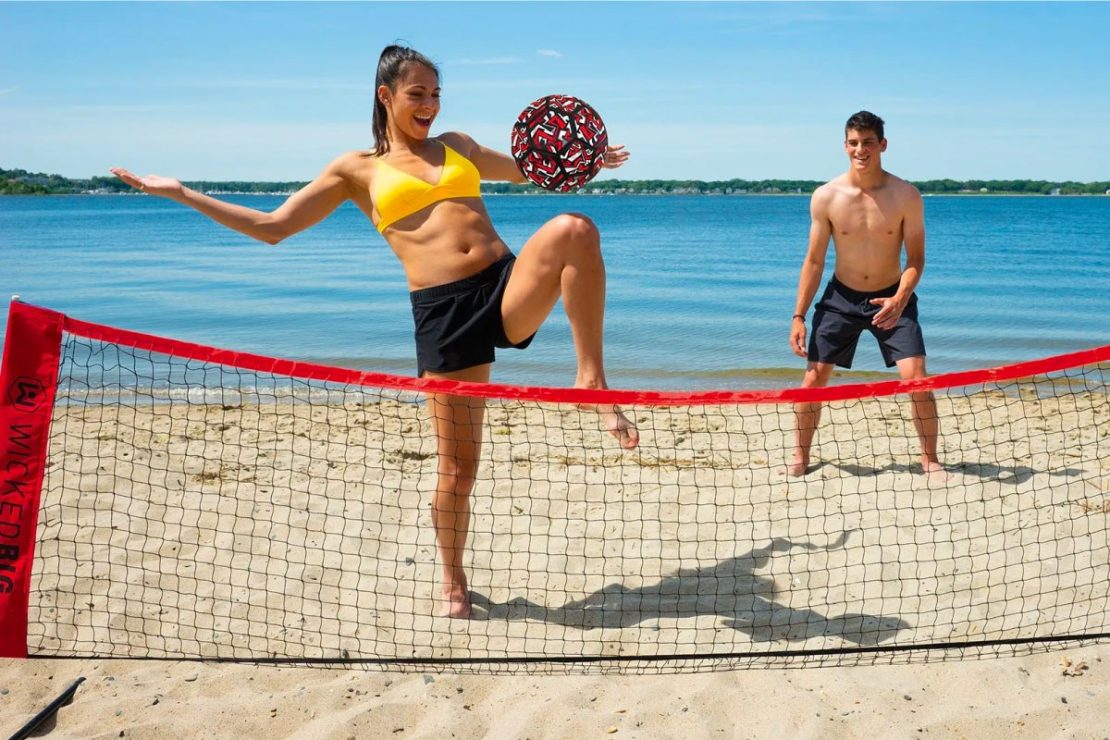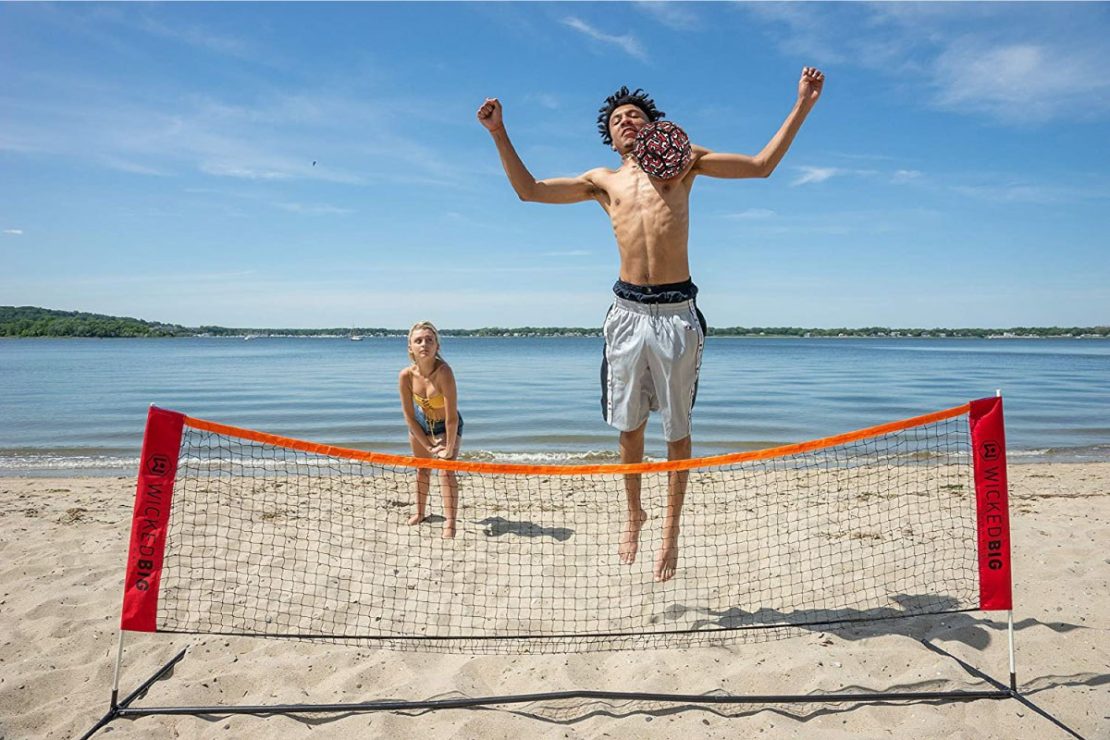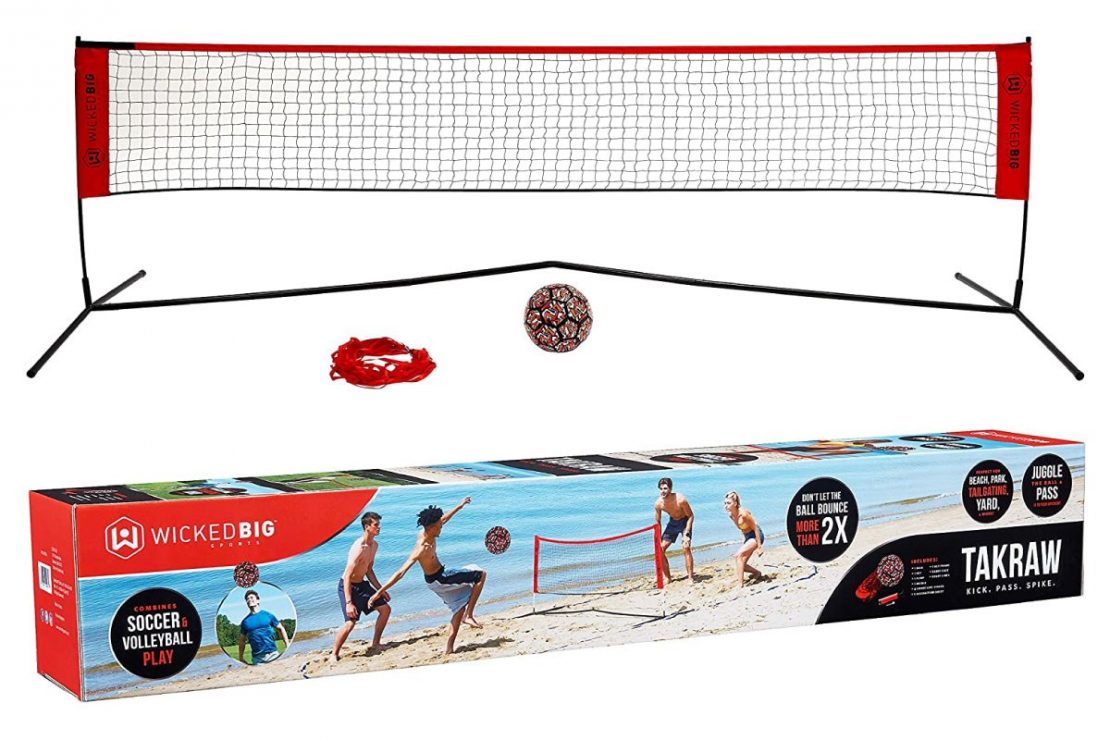 Volleyball meets soccer!
8 yrs & up
Combining soccer and volleyball – this game puts your skills to the test!

The object: pass the ball back and forth over the net, without using your hands, and score on your opponent. The ball can bounce on the ground twice per side before it has to be returned over the net.
The set includes a 10ft wide net, net stand, ball, pump, court lines and carry case.