Terraforming Mars
Make the Red Planet a Home for Humanity.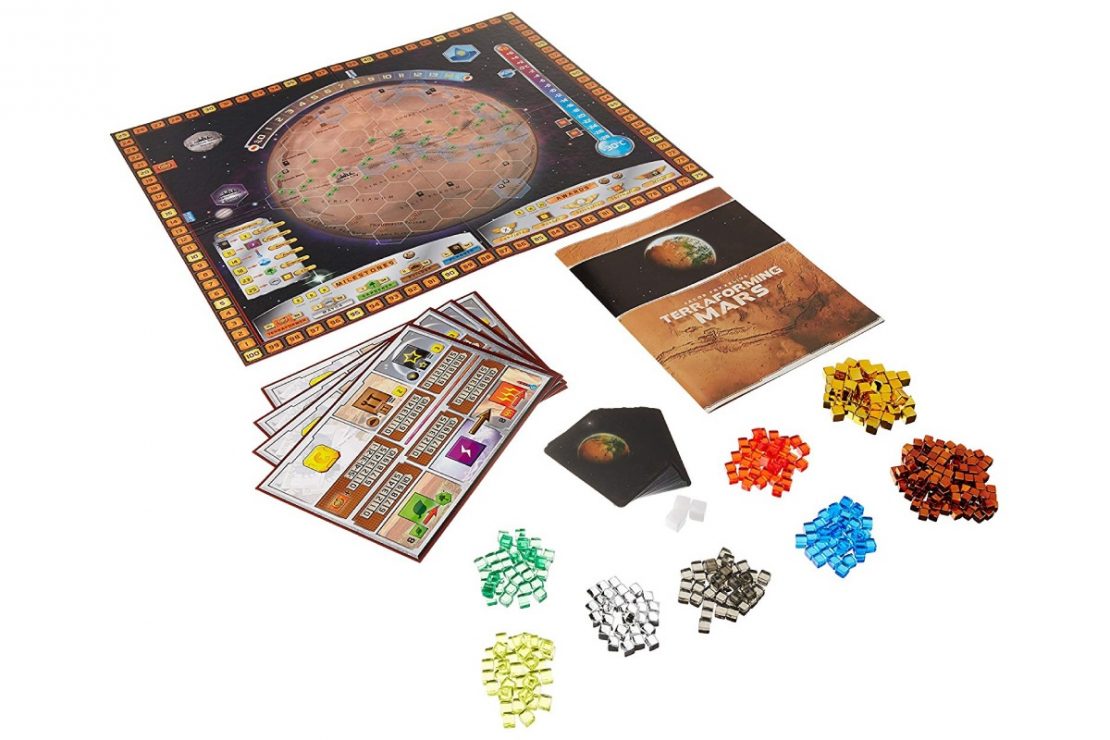 1 - 5 players, 12 yrs & up
Fryx Games/Stronghold
Mars. Hostile. Cold. Unlivable. Unless you and your opponents can successfully terraform the red planet!
You play as one of several corporations. Each corporation has its own ethos and purpose on the planet. Through that lens, you will strive to hit three global parameters: Oxygen levels, Oceans, and Temperature. By placing and maintaining tiles you affect these parameters. And to maintain the tiles you need to carefully play your project cards.
While you are competing against the other corporations, there isn't direct conflict/challenges. You must play the best you can to reach your goals, regardless of what the competing corporations are up to. It's a truly immersive game that is never the same twice. There are no duplicate cards in the project deck, so every time you open the box it's a new experience.
Note: Average playing time is about 2 hours.