Totally Tropical Giant Toppling Tower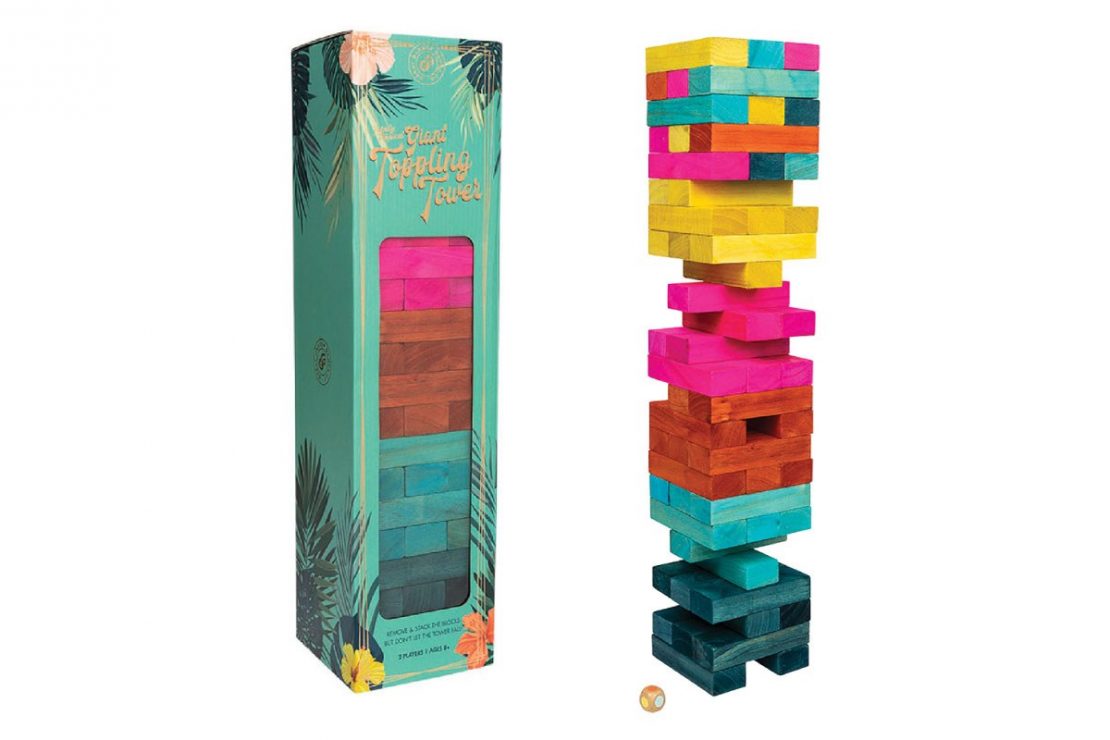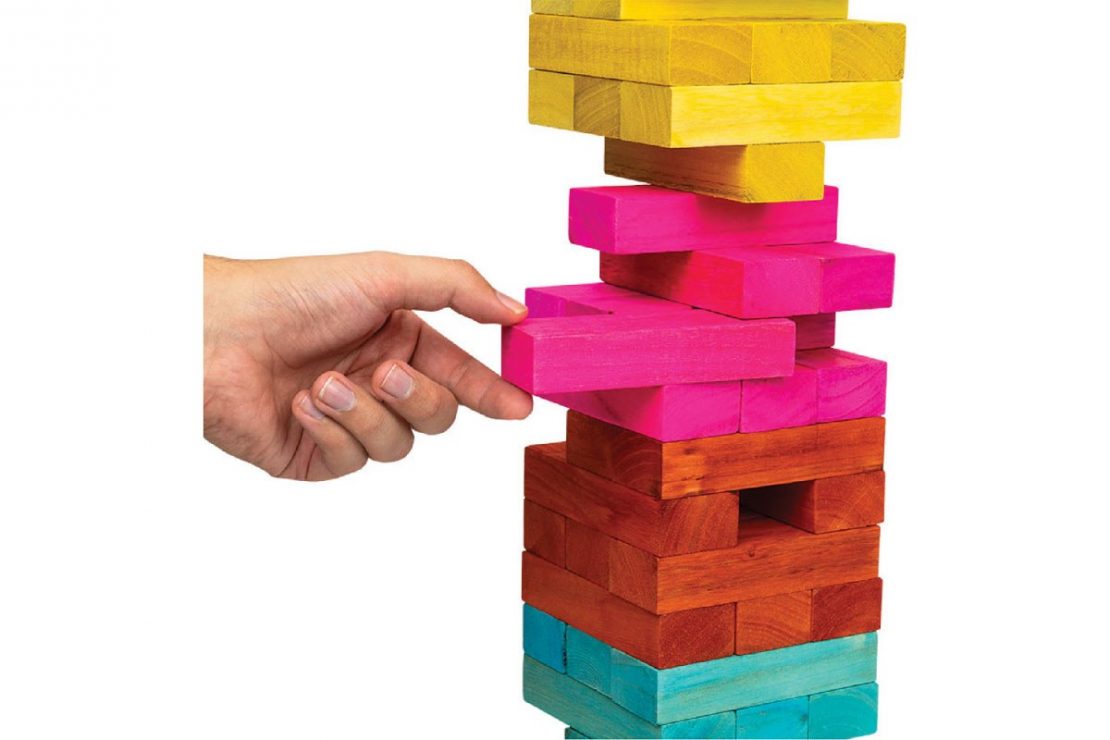 A Festive Stacked Game!
2 or more players, 8 yrs & up
Professor Puzzle
Stack the blocks and try not to make them fall in this colourful game of crashes!
Play against friends and family as you take turns to remove a block from the tower and place it on the top – it can reach over double its original height! Watch out though, one false move will bring the whole tower toppling down!
Oversized pieces make this an oversized tower!