Sports, A Flexible Definition
Published Tuesday, August 6, 2019
Noun: an activity involving physical exertion and skill in which an individual or team competes against another, others, or oneself for entertainment.
Verb: amuse oneself or play in a lively, energetic way.
Happy Up: All of the above, with a focus on non-traditional and off-beat activities.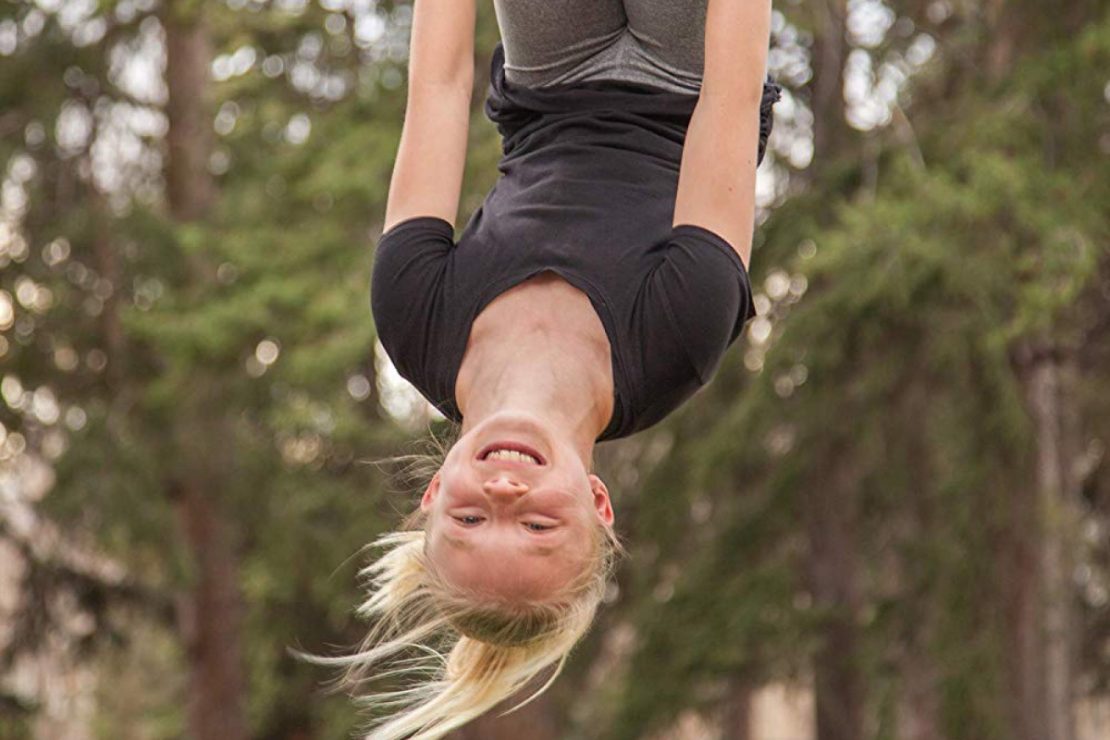 Team sports and the usual organized "official" activities are fun, but sometimes you want something else. Using new and different ways to stretch your muscles, build skills, and develop grit can feel exciting. And frustrating. And ... TRIUMPHANT!

Here at Happy Up, we love outdoor gear that gets folks up and moving. Whether it's just a casual game or a more serious run at an obstacle course, we are all about getting out and getting going!
Slackers Ninjaline 36' Intro Kit
Be a Ninja Warrior!
5 yrs & up; max weight of 250 lbs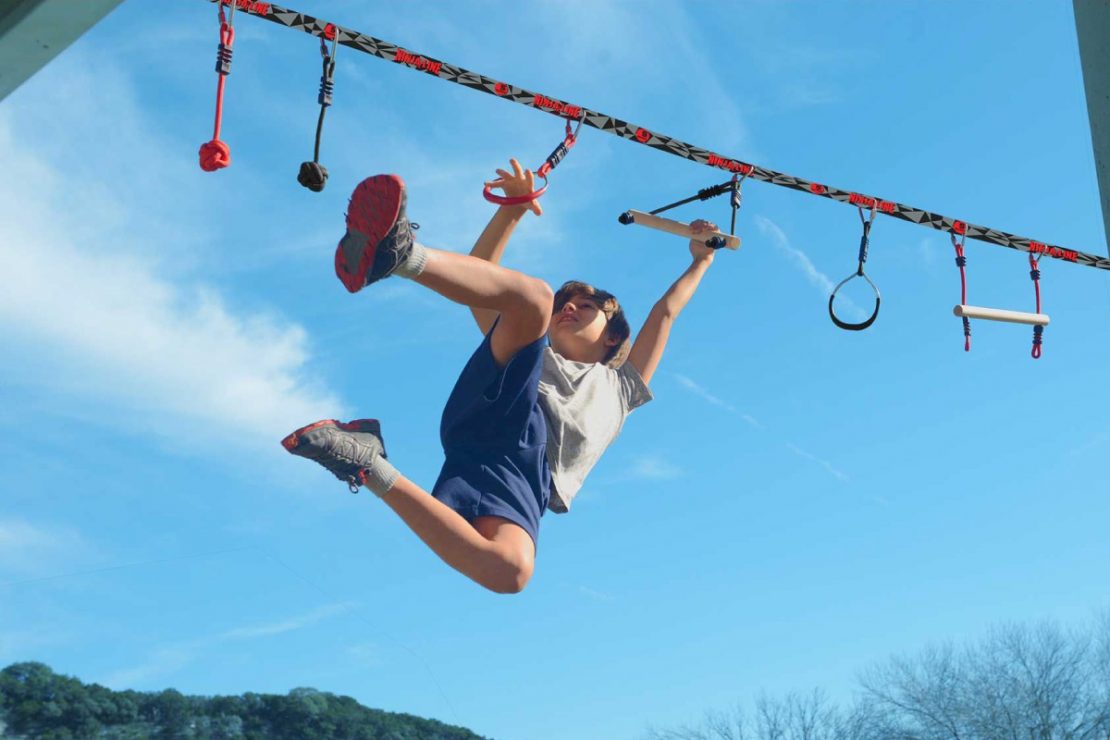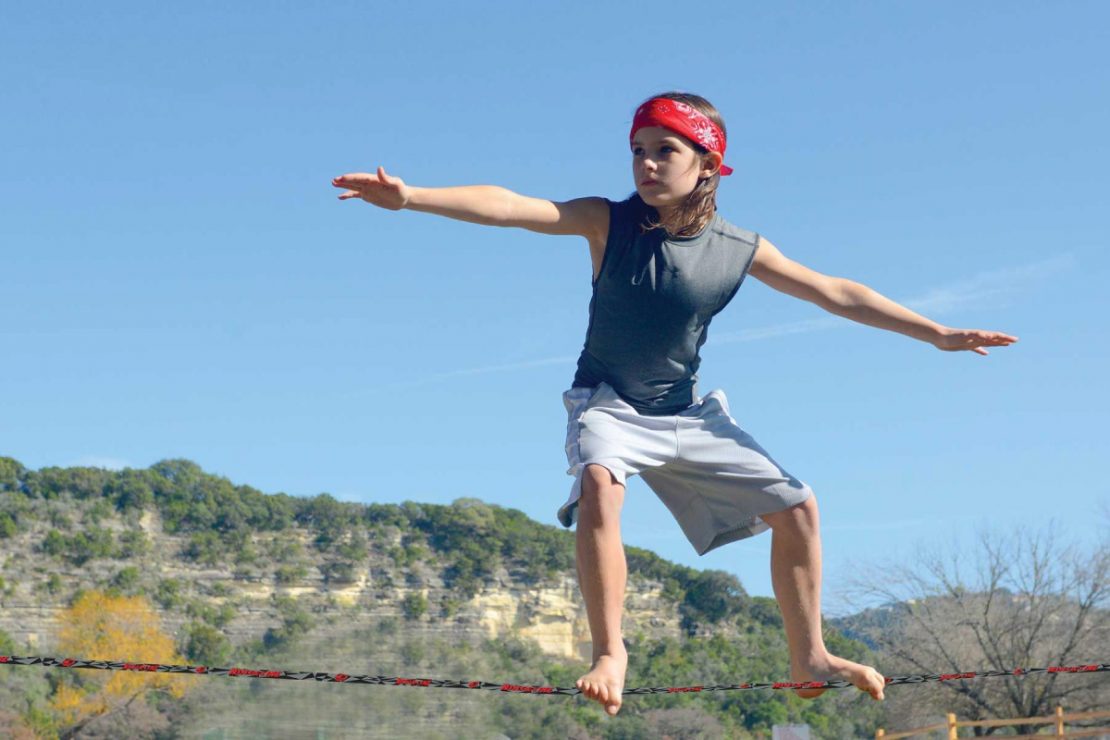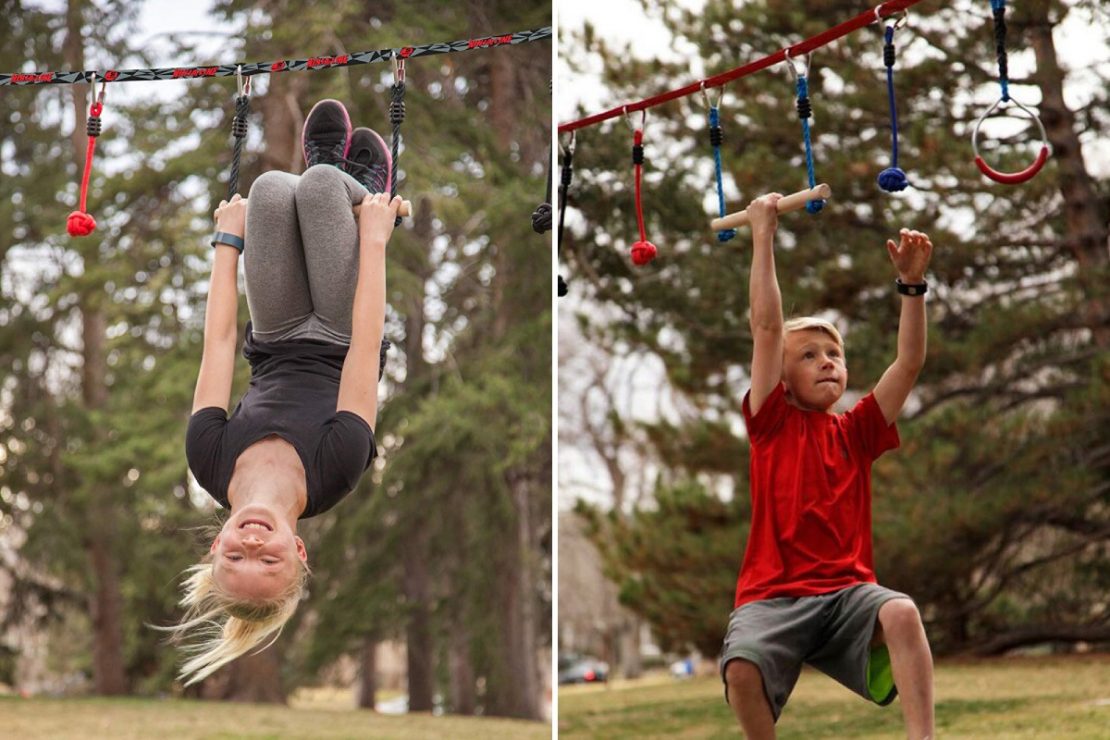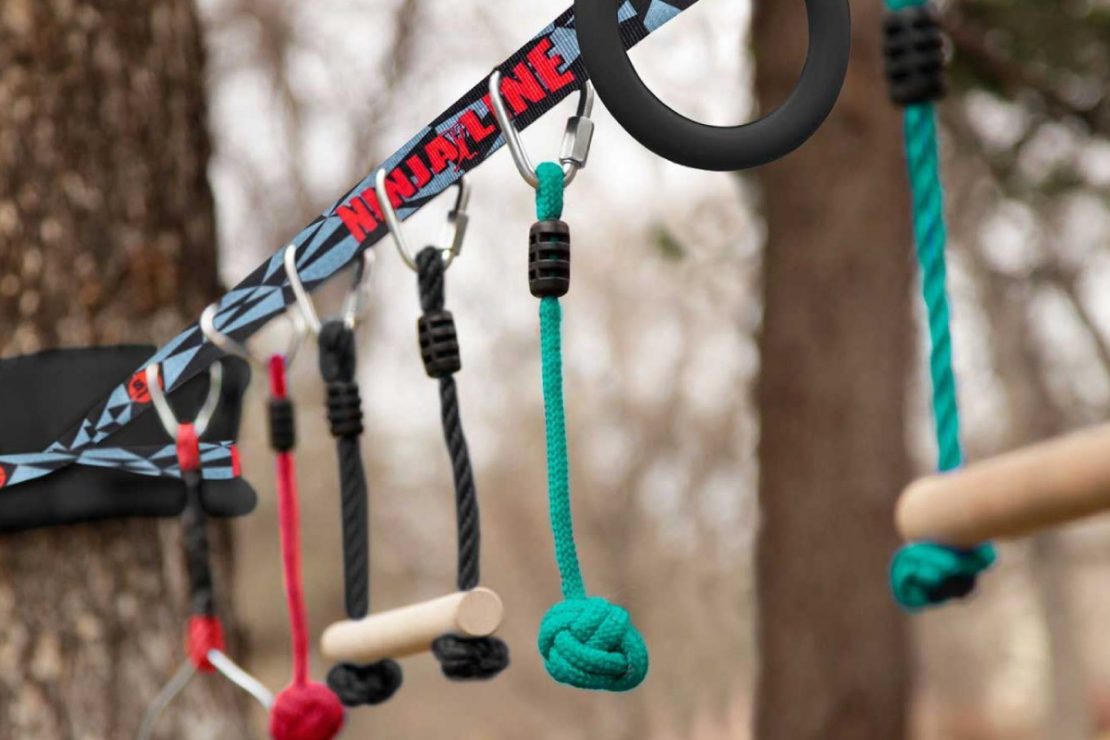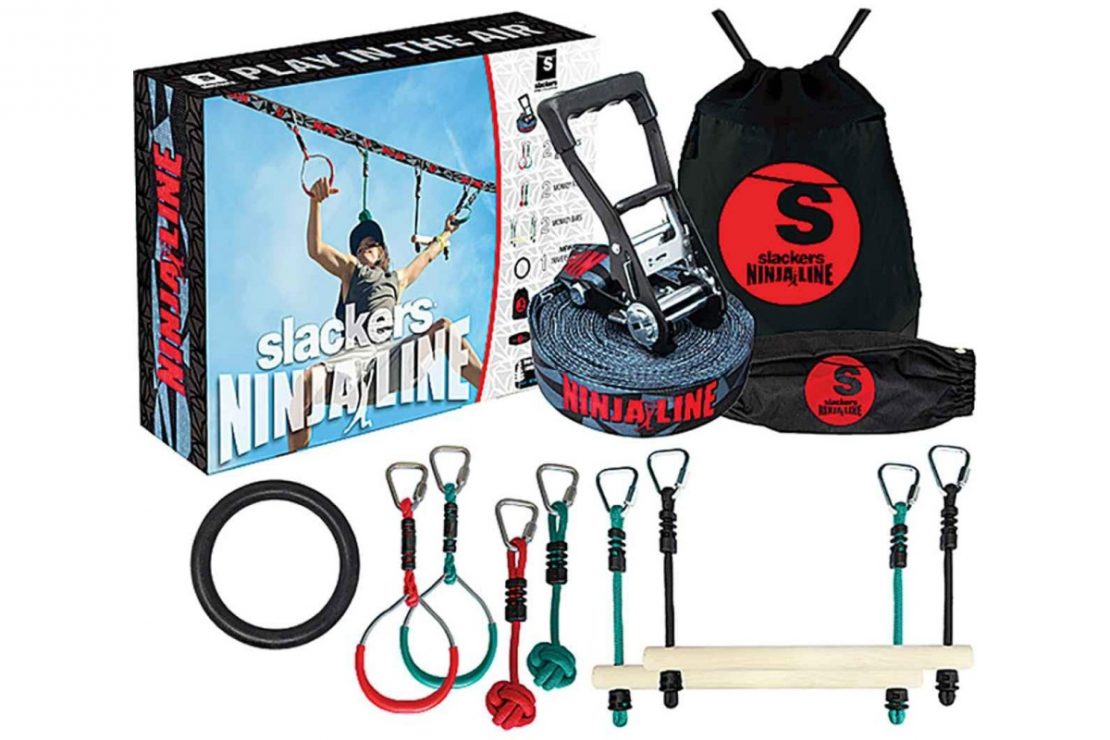 Create your own ninja training course in your backyard! The Slackers Ninjaline needs two sturdy posts or trees. Using ratchets, the line is easy to set up and can be ready to go in minutes. Each hanging obstacle snaps on and can be rearranged and spaced differently every time. Remove the obstacles and place the line close to the ground and you have a slackline for balance training, too!
Set contains:
36' Ninjaline/slackline with 14 attachment points for obstacles
Two nylon rope knots
Two wood trapeze grips (can be attached using a single point)
Two steel rings
One traverse ring (slides freely along the line)
Nylon storage/carry bag
The video is for an older version of the Intro set and doesn't show the traverse ring, but you'll get the idea!
Additional Ninjaline accessories may be in stock. Stop in to see!
Flybar Pogo Trick Board
A Hopping Good Time!
6 yrs & up, max weight of 160 lbs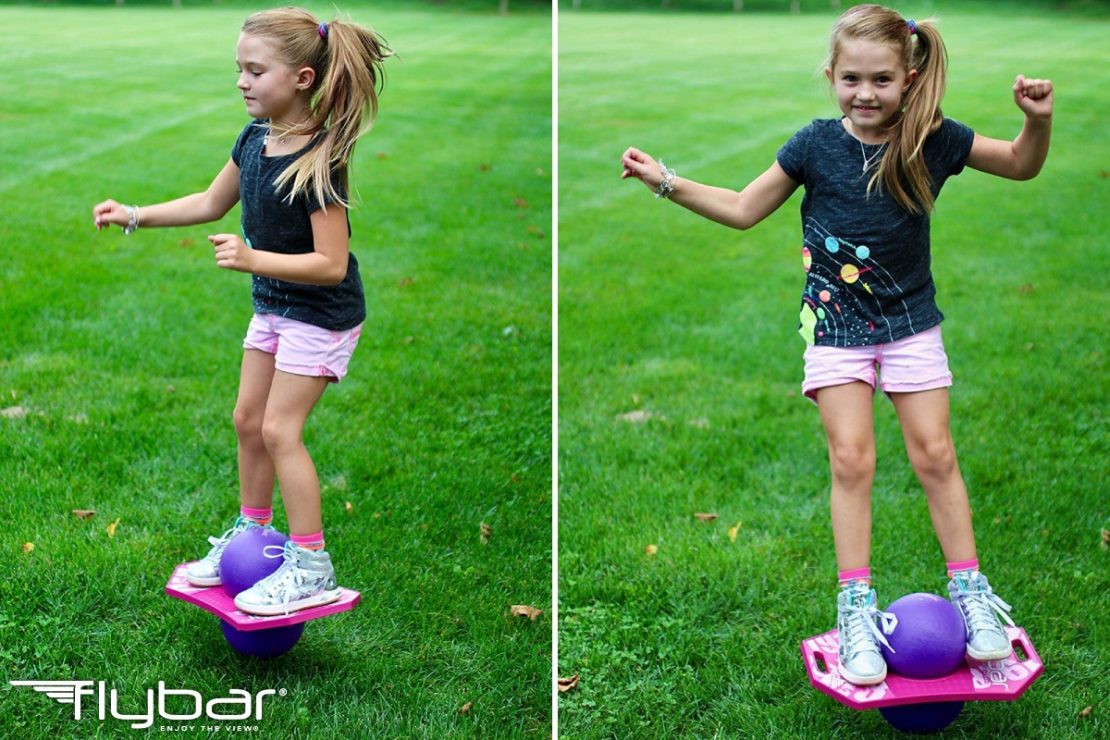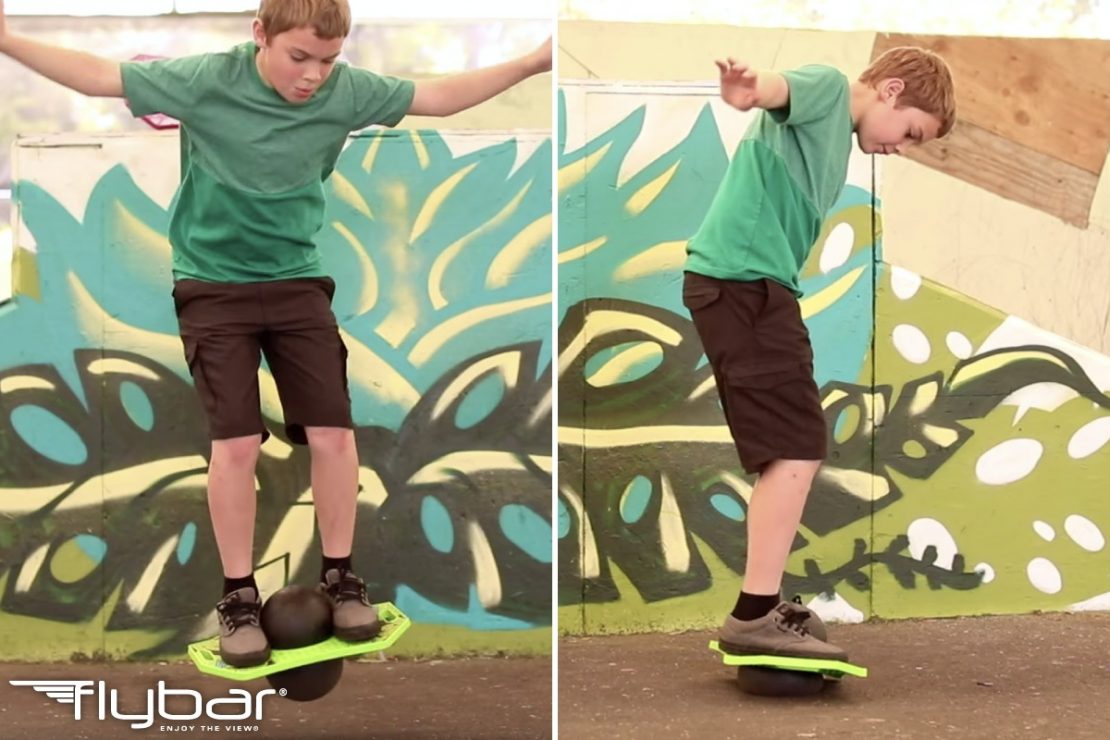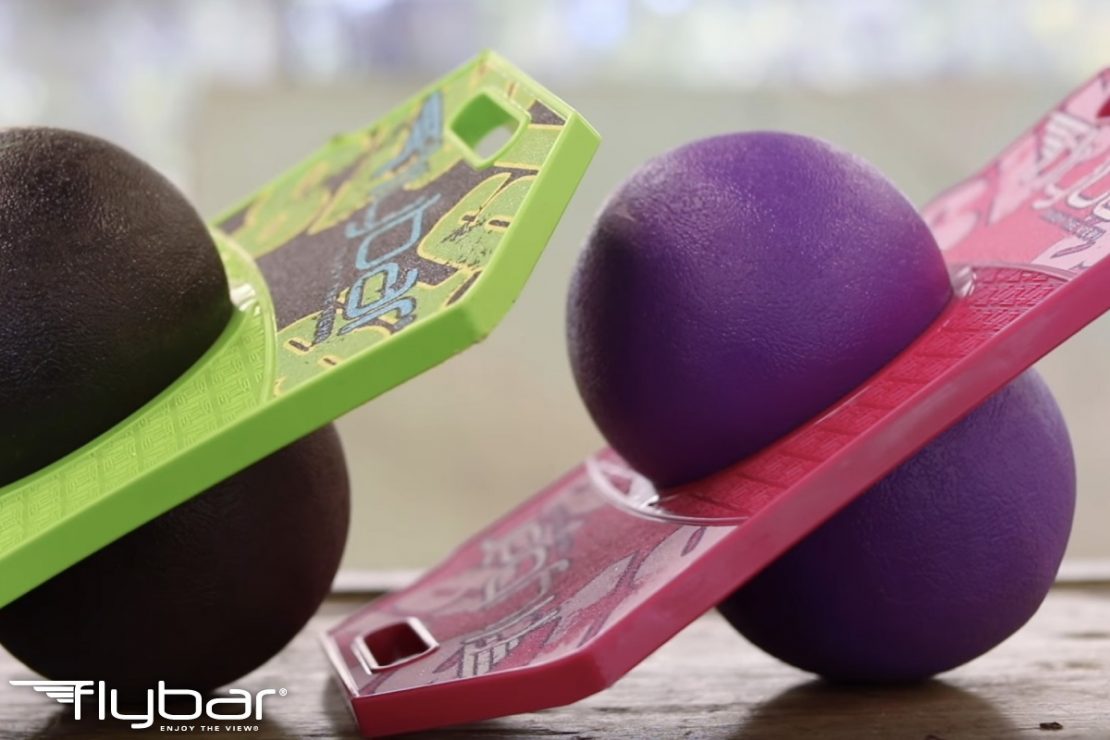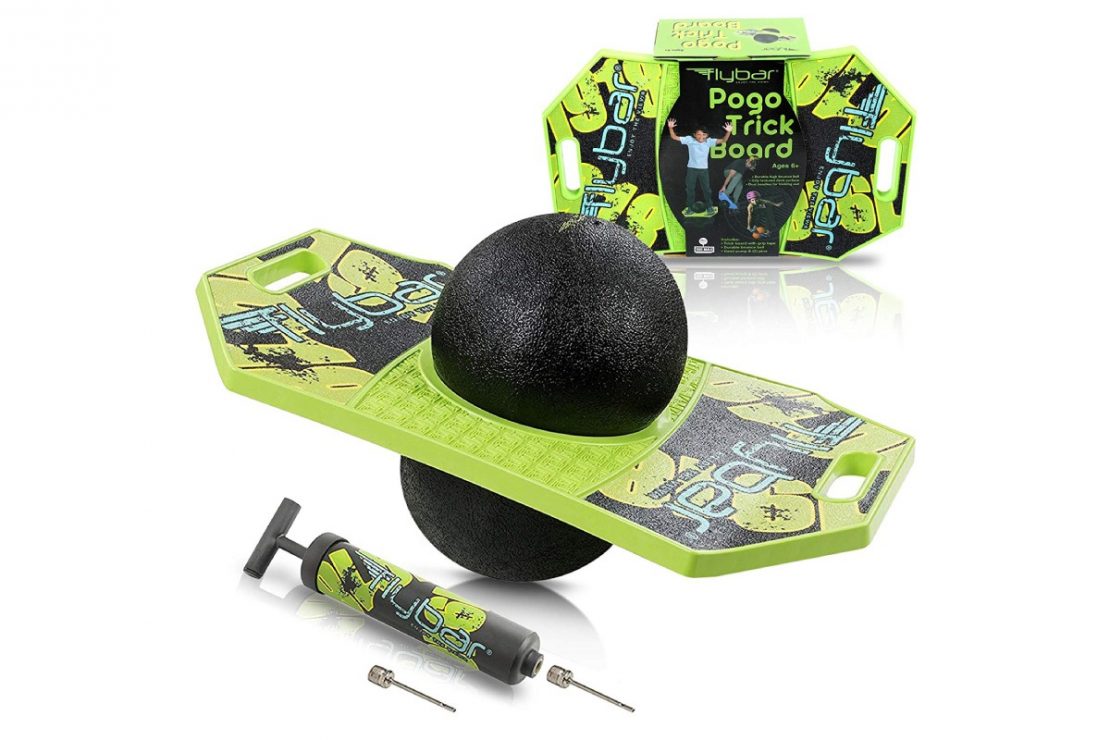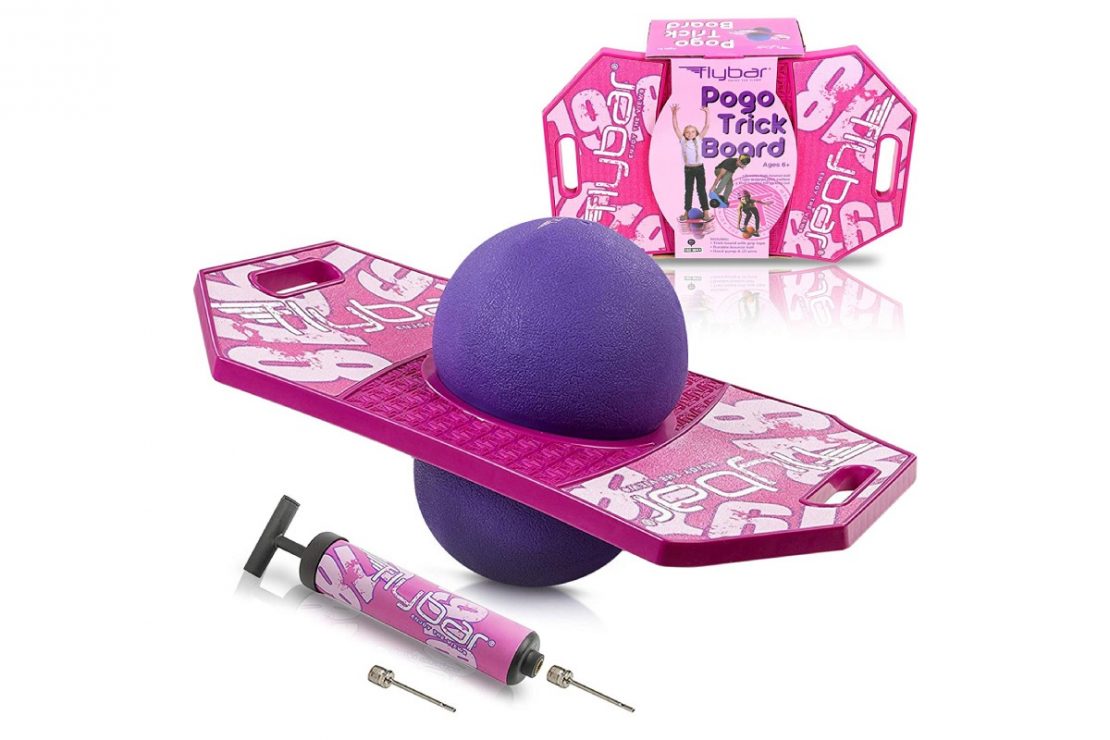 So think of a skateboard. Then ditch the wheels and replace them with a … ball? The pogo trick board is loads of fun and a great workout! Climb on, find your balance, and start hopping. Once you've got the hang of it, try adding in tricks. And it can go indoors, too!
Currently available in Pink or Green.
Beginner tip: Under-fill the ball slightly. It will make learning to balance and bounce on the trick board a little easier.
Hoosker Doosker
A two-player game of Balance and Skill
6 yrs & up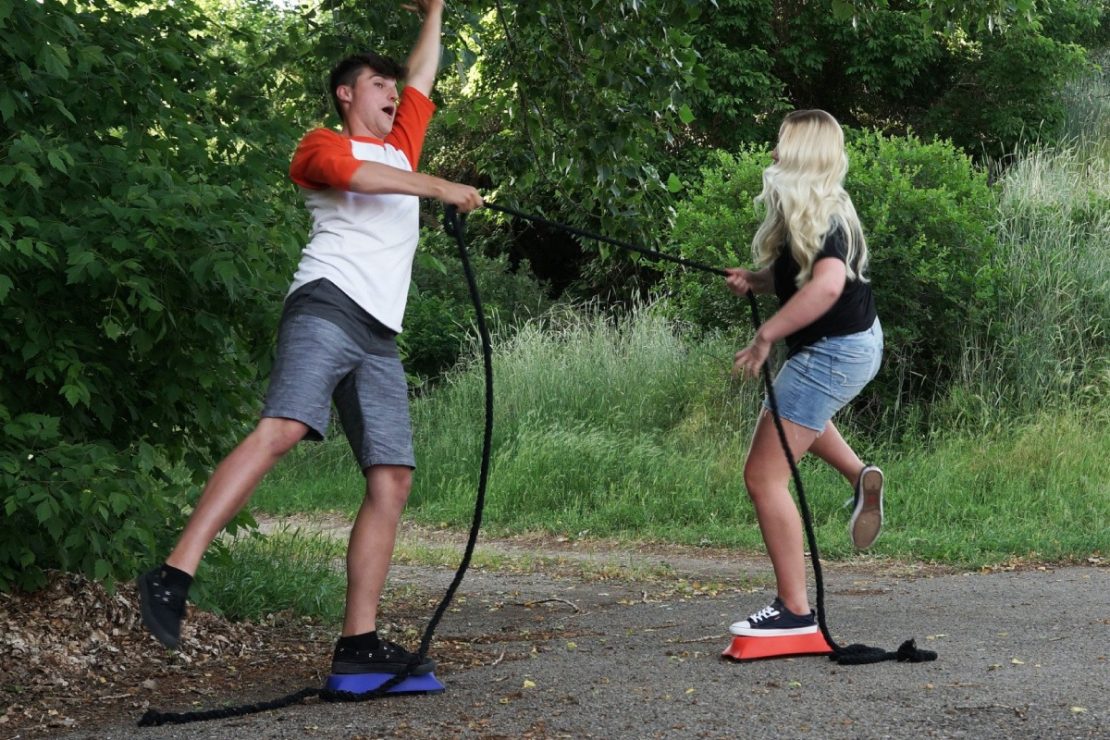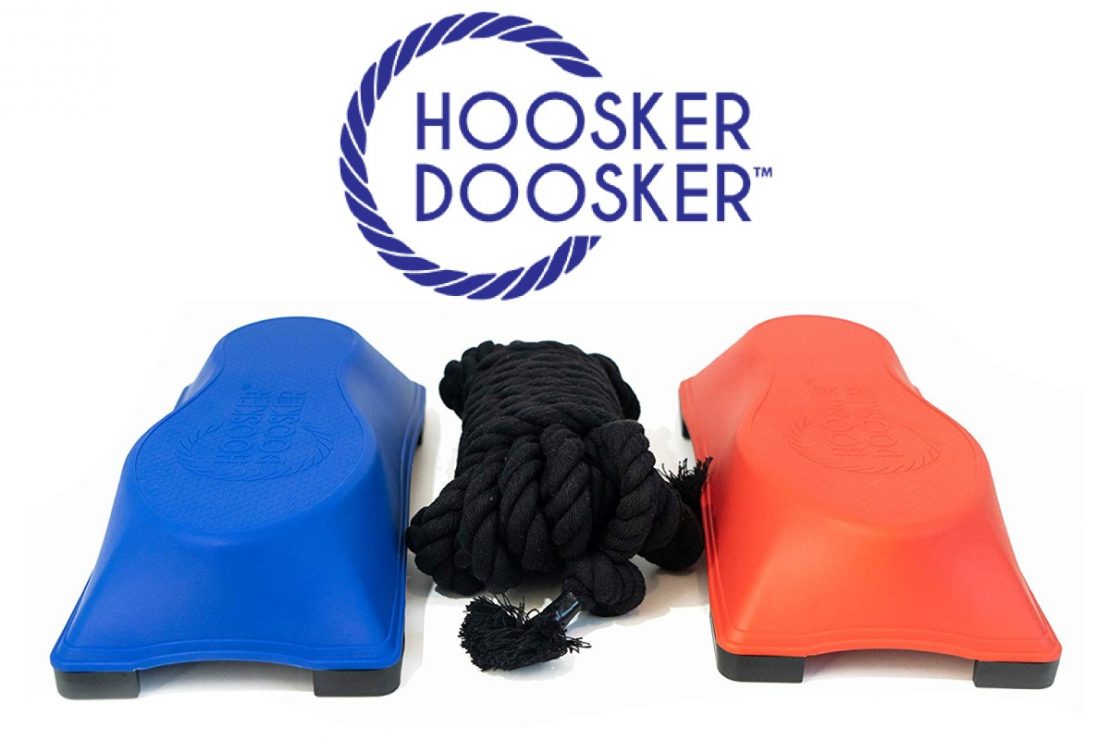 Tug of war has never been so tricky! Hoosker Doosker comes with two plastic "feet" (one for each player) and a super-long rope. The idea is to balance on the feet (using only one of yours!) while you yank and pull the rope. The goal is to force your opponent to put down a foot or tumble off their base. It isn't about strength, it is all about timing. Can you do it? Can you topple the competition?
Djubi Slingball
Hook, Launch, Catch!
8 yrs & up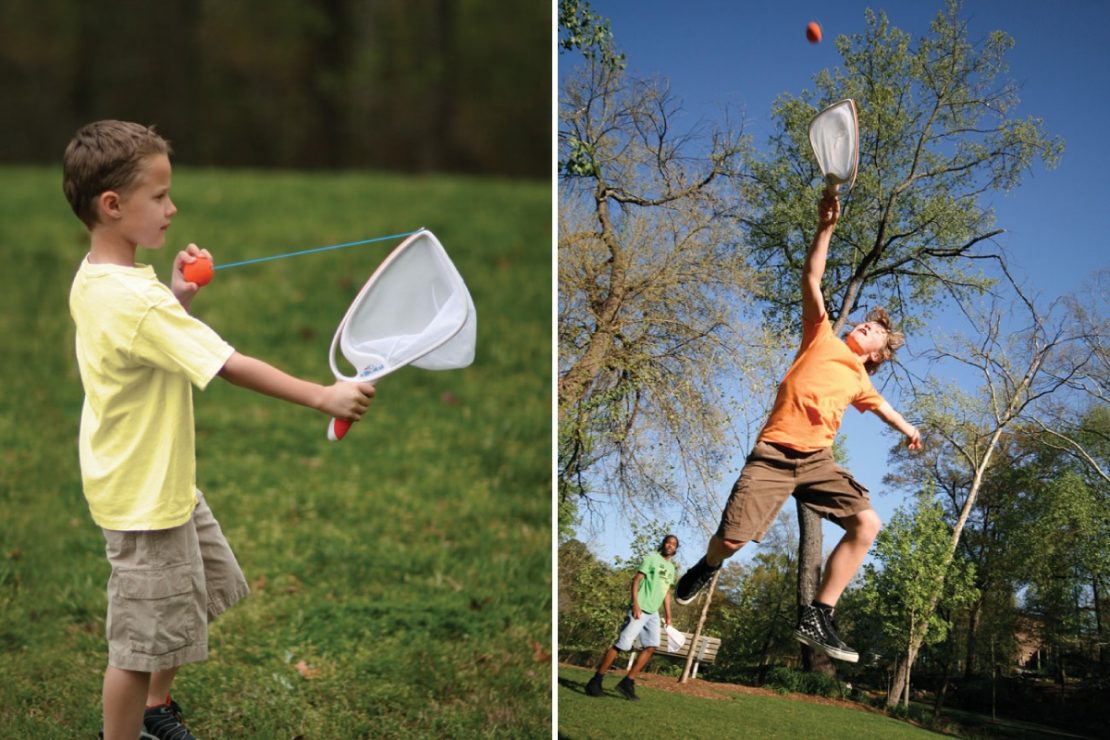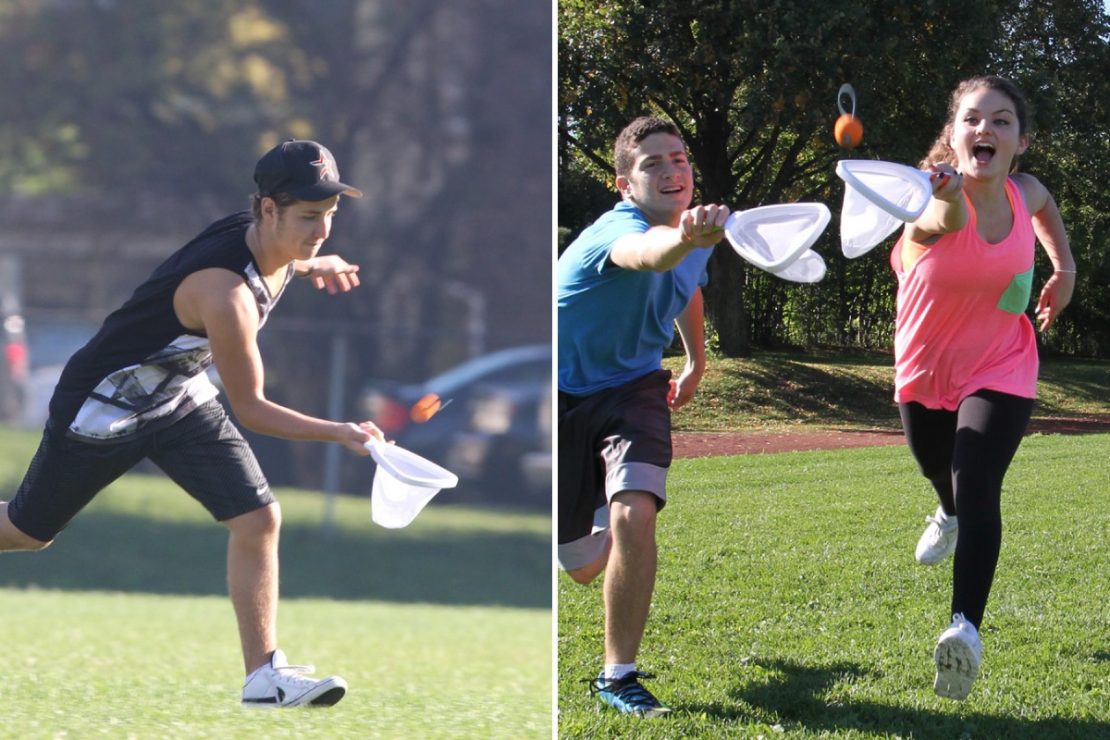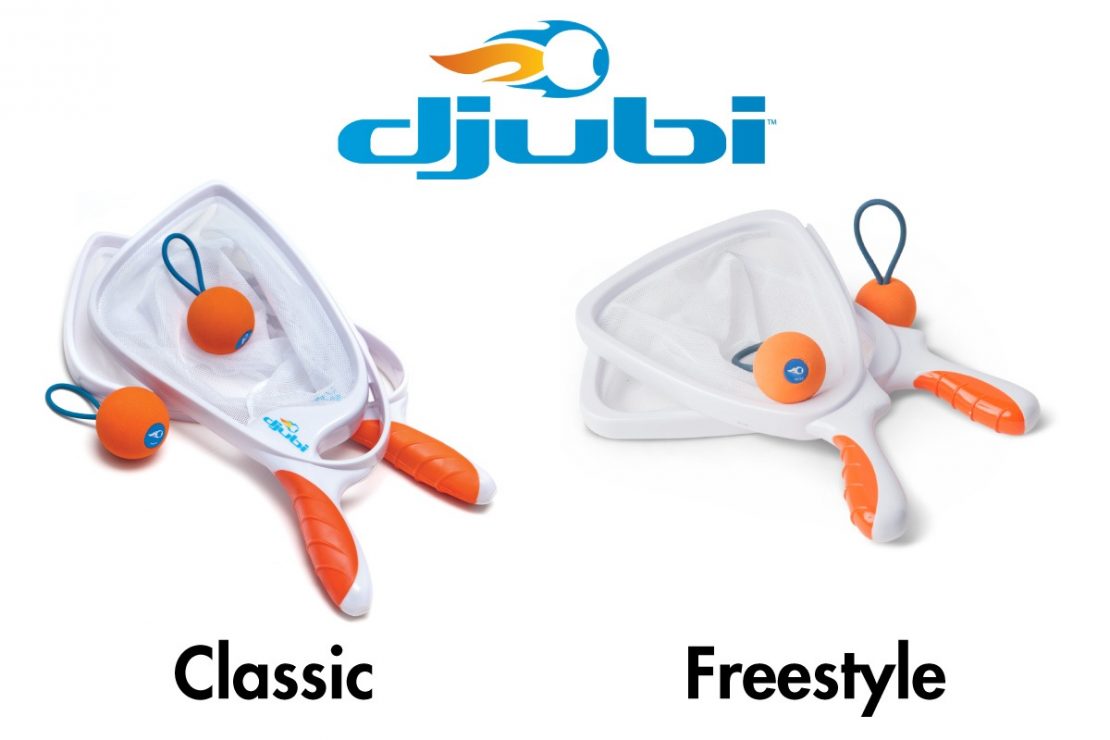 Forget the ball and glove, you need a ball and net! The Djubi racquets have a clever little hook, letting you slingshot the ball to your partner. The deep net in the racquet lets you snag the ball from the air. Make sure you've got plenty of space to play. With practice, you can launch the ball over 100 feet!
Djubi Classic and Djubi Freestyle (smaller racquets) currently available.
Each set includes two Djubi balls and two racquet nets.
Ribbon Ninja
Think like a fox, move like a cheetah, strike like a cobra.
2 - 6 players, 6 yrs & up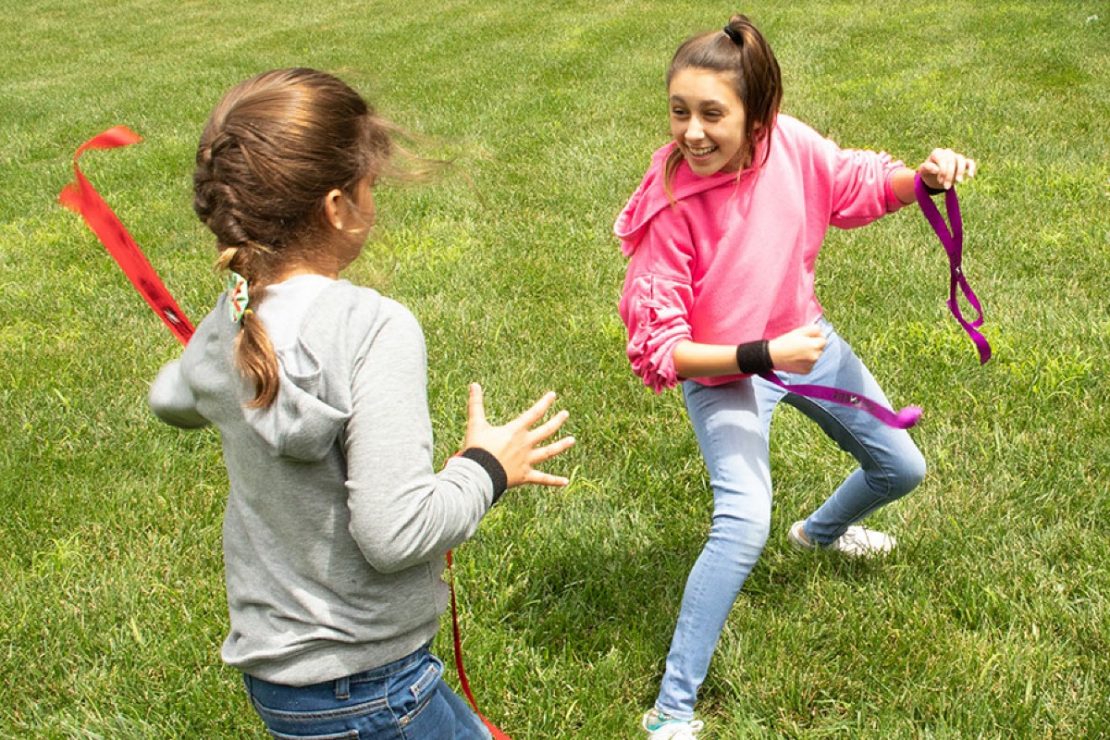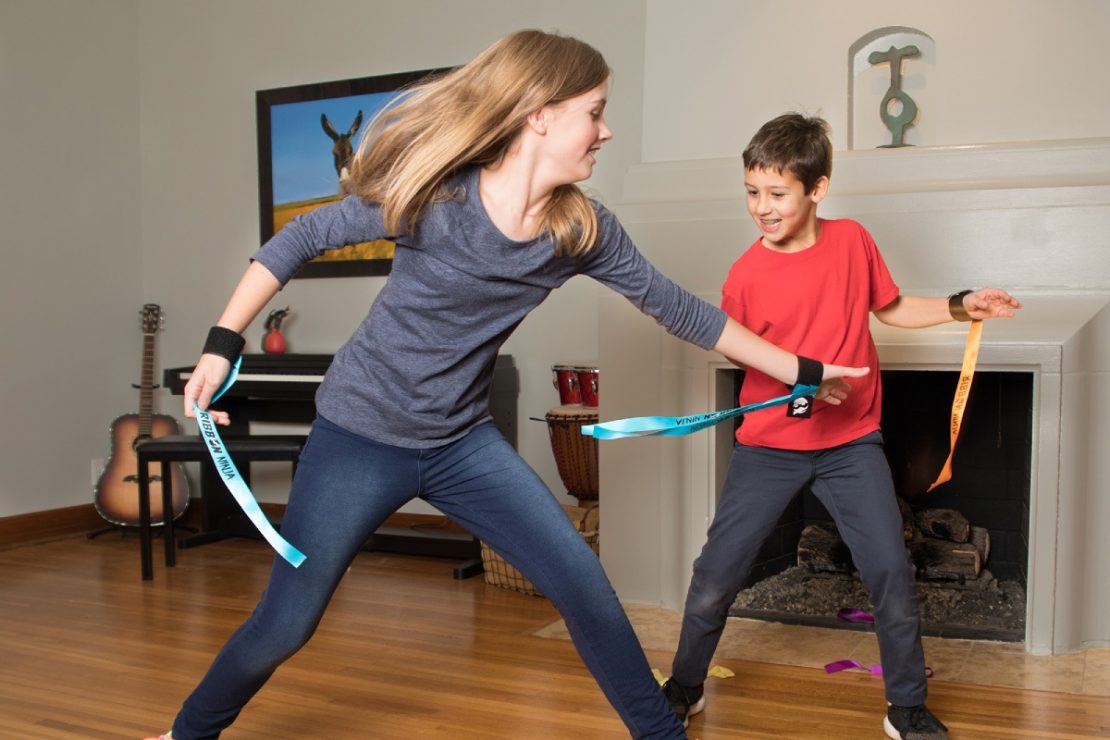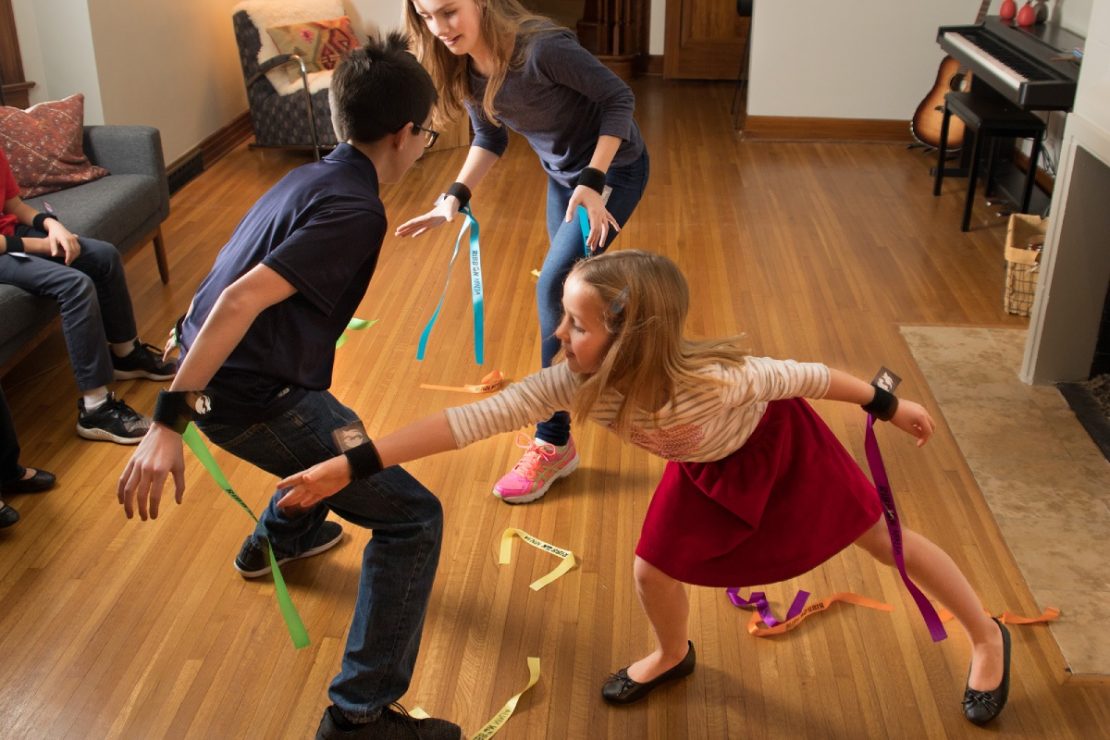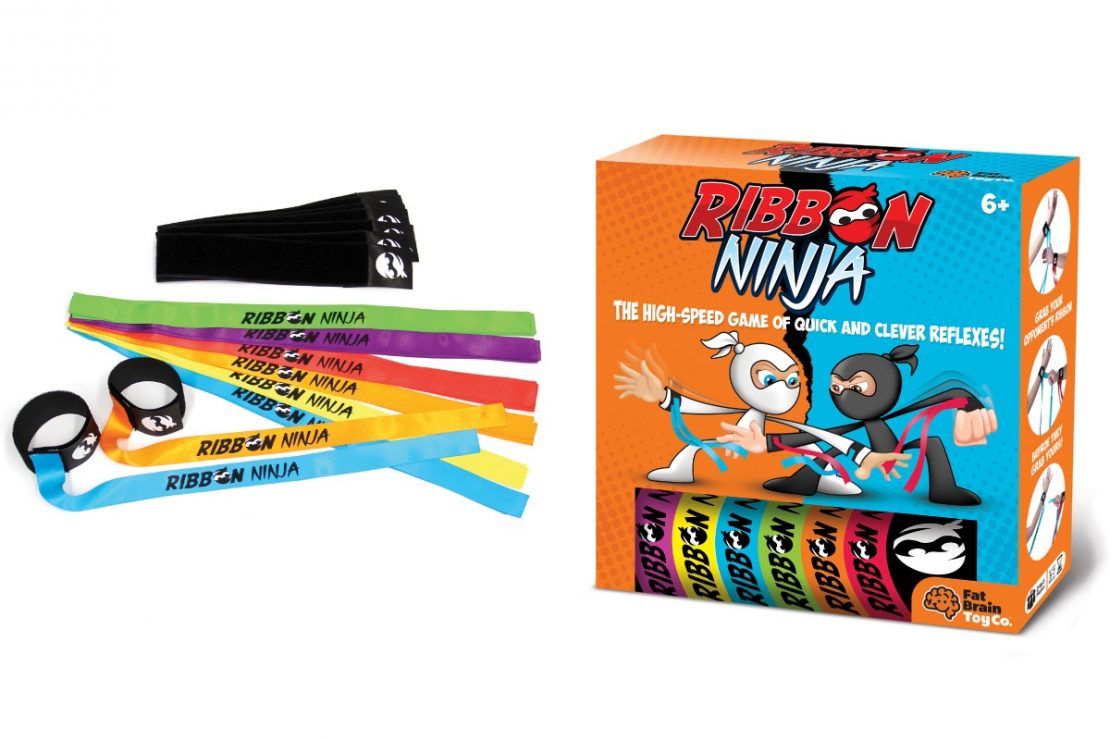 Ribbon Ninja takes the idea of flag football and removes the football. Each player wears velcro wristbands with their ribbons attached. Everyone plants a foot in the center of the circle, then the chaos begins! Lunge, dodge, grab for your opponent's ribbons all while guarding your own. The last ninja with ribbons wins!
Good indoors or out, Ribbon Ninja is big energy, big fun, and great for a crowd!
You get 6 wristbands and 3 ribbons in each of the 6 colors.