About Us
Did you know that in one form or another, Happy Up has been catering to goofballs for nearly 30 years? Discover the guiding principles of Happy Up Inc.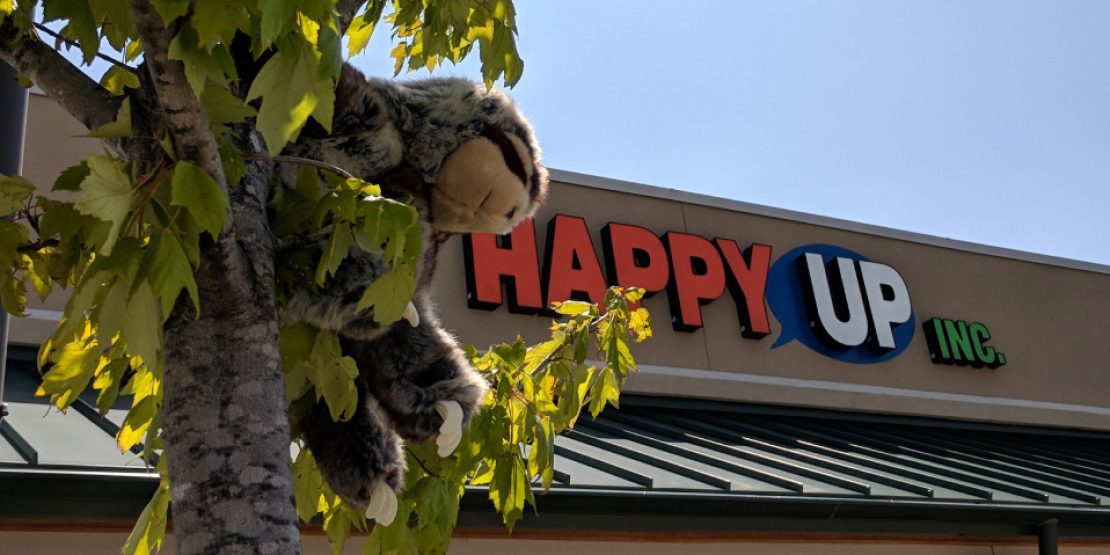 Who We Are
Happy Up Inc. stocks toys and games for absolutely everyone. We have something for newborn babies, toddlers, school age kiddos, aloof teens, and goofy grownups. Maintaining that product mix and finding the newest gizmos and fiddly bits takes hard work and lots of product testing. Lots of it.
We are toy experts. And we want you to try this at home.


Quite a few of our toys are imported and showcase the best toy companies on the planet. The Happy Up stores are also proud to feature a wide selection of toys made here in the US. We are always looking for items that are made from renewable resources or in a sustainable manner. Many of the toys on our shelves exceed US safety standards.

We play with everything that arrives. So when we say this is a good toy, we mean it. When we say it's a fun game for the whole family, we mean it. You can trust us. Our goal is to make sure you leave our store feeling excited about your purchases. That you can't wait to play, too!
We admit, most of our stock is directed at folks below voting age. But we also carry a healthy dose of quirky, odd, and unusual items that appeal to grown-ups and big kids. We can help you banish Boring Desk Disorder once and for all!

We solemnly pinky swear these promises to you:

We promise you will feel welcomed and appreciated every time you are in our stores.
We promise to deliver top-notch customer service each and every day.
We promise you a happy place to come on rainy days.
We promise to always stock the best toys, games, puzzles, art kits, science sets, stuffed animals, collectable squishies, and … well... ALL THE THINGS!
Come and Play Today!