Keep Cool and Craft On!
Published Wednesday, June 22, 2022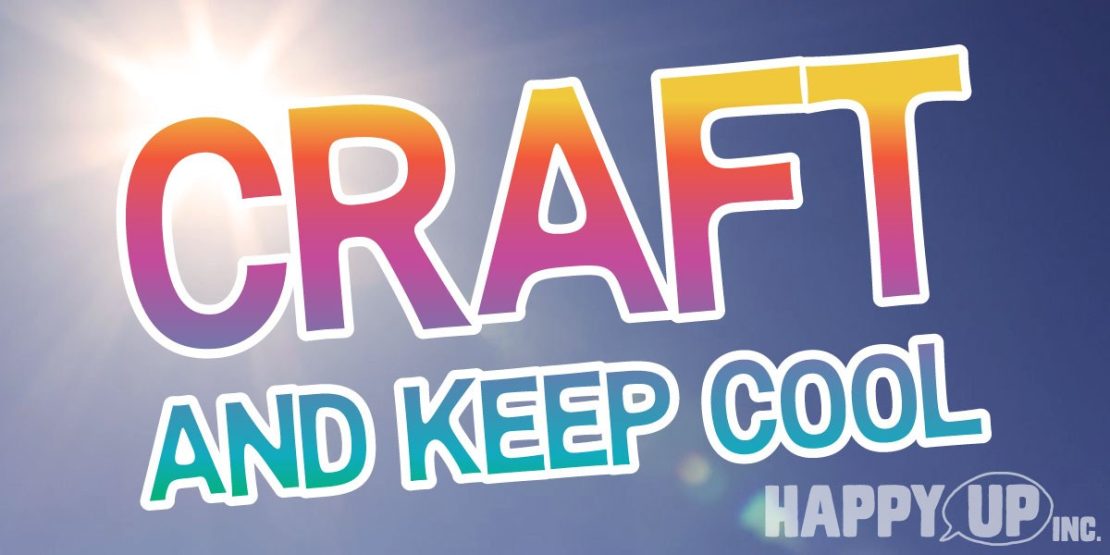 Well, that was fast. In the blink of an eye we went from yesssss hello warm sunbeams to yikes we're roasting!
We're staying indoors for much of the day. And we want to keep everyone occupied, engaged, and (mostly) screen free. It sounds like the perfect time to get crafty and make something!
Collected here are craft kits, art supplies, and inspiring books to help everyone tap into their creativity.

---
Indoor Crafts for your Outdoor Spaces
These easy to complete craft kits are great additions to your yard or garden. Kids will love watching for visitors to the homes and feeders!
Want more ideas? See all the crafts, including tie-dye and jewelry kits, on our shopping site:
Craft Kits
---
Creativity Blooms with Ooly
Ooly art supplies are always a favorite at Happy Up! We're sure you'll find a millions ways to use their vibrant colors!

See the rest of Ooly here:
Ooly Art Supplies
---
Inspiration at Your Fingertips
Fear of the blank page. It can stop an artist dead in their tracks. Sometimes, a little inspirational nudge is just what they need to make their first mark!
More art and drawing supplies, coloring books, and paints here:
Art Supplies