The Monsters Are Giddy
Published Sunday, March 17, 2013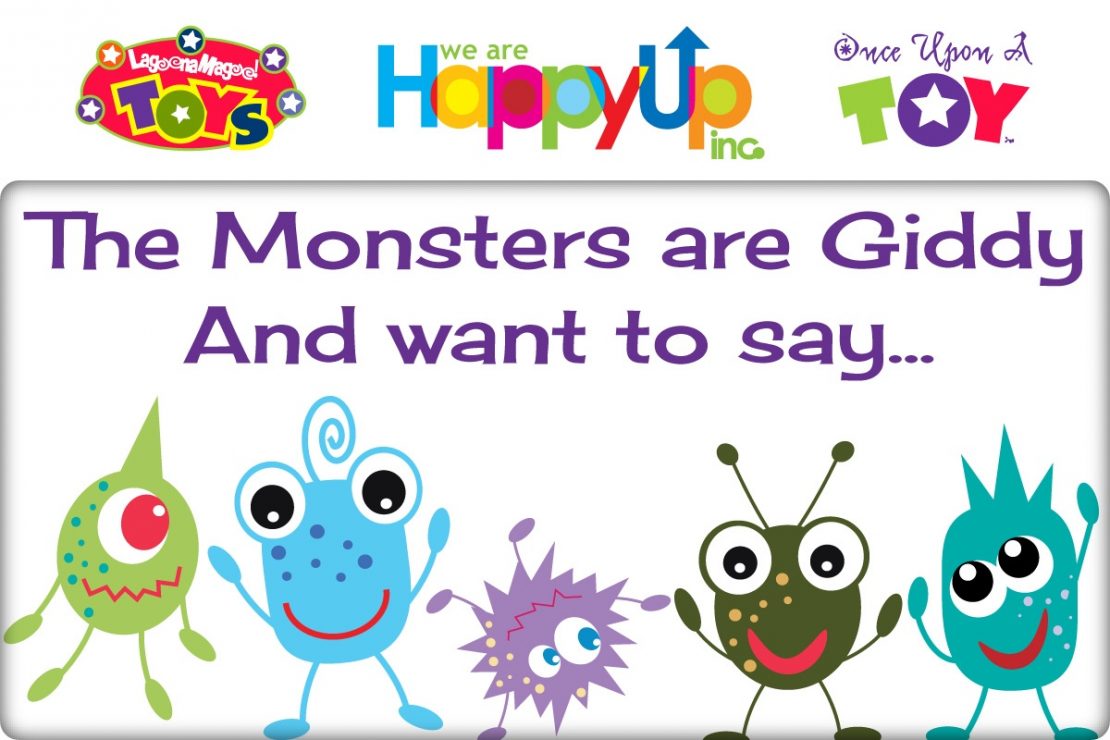 Thank You Thank You Thank You!
The fundraising effort to help save Once Upon a Toy in Edwardsville and LagoonaMagoo Toys in Clayton was successful beyond anything we could imagine. We are extremely grateful to all of the individuals, groups, and businesses that pitched in to help us. The support and care is both overwhelming and awe-inspiring.
In the facebook group that started it all, our fearless leader Shawnta' posted the following:
"I can't believe what has just happened! This entire process has been epic and fairy tale like! We're totally humbled by the support of our family, friends, employees, customers and other local businesses. None of this could have happened without you. This story is actually about a group of people who worked together to make something happen out of love, not just about a small business who was gifted a second chance. I wish the entire country could see what you've accomplished. Hopefully this shows the fragility of local businesses and the importance of the community choosing to support them. You people have made a powerful and important statement!"
The funds raised are giving us a second chance. It isn't the perfect answer, it doesn't guarantee a happy ending. It gives us the room and the space to work and create and find our way through. We now have the opportunity to fix the things that aren't working. And for this chance we are all so very grateful.

Shawnta' also posted a list of promises that we pinky swear to never ever forget:


We promise you a happy place to come on rainy days!
We promise you feel you are appreciated as customers every time you are in our store!
We promise to walk cautiously with this gift of a chance and to do our best to not let you down!
We realize the opportunity we have been given and are not going to take it for granted.
As always "DO TOUCH, DO PLAY!" remains the motto!!
Thank you thank you thank you.