ASTRA Best Toys for Kids 2020 Winners
Published Tuesday, September 29, 2020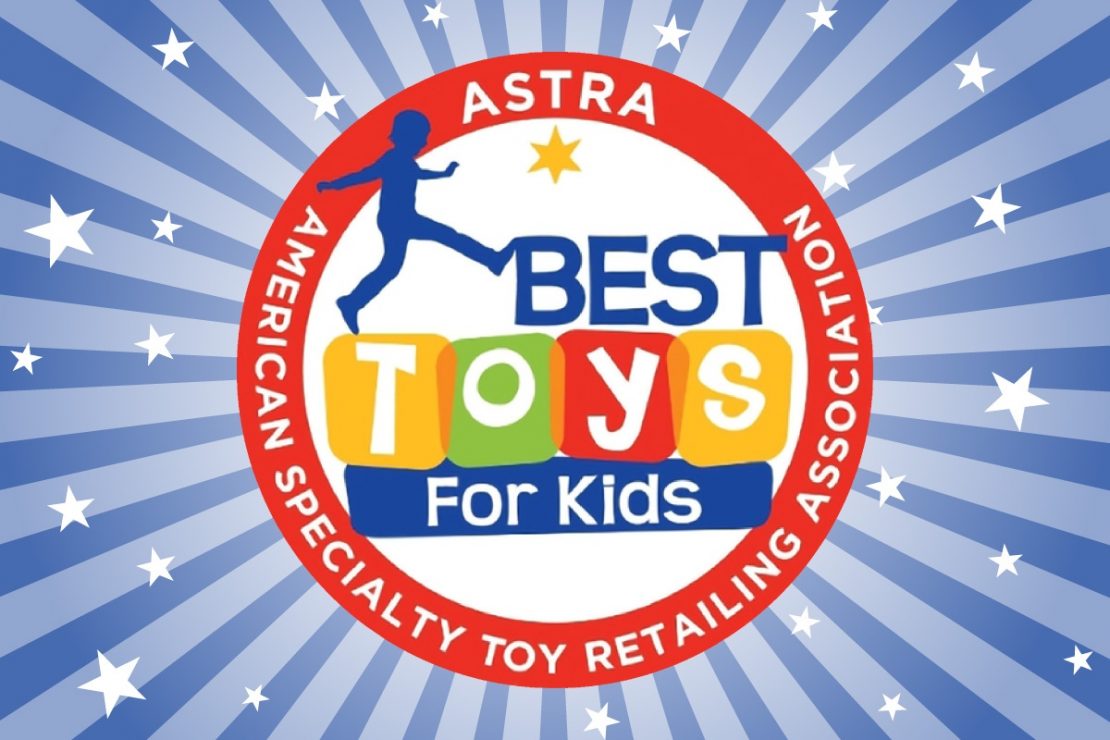 The best toys and games of 2020,
as selected by ASTRA member stores like us!
Every year, ASTRA (American Specialty Toy Retailing Association) member stores nominate their favorite toys and games to the Best Toys list. Then they vote to create this list that showcases the best and most playable toys and games of the year.
The items that make it to the Best Toys list tend to focus on open-ended, child-led play. They encourage a child's creativity, imagination, and curiosity. These toys and games also reflect the ethos of the ASTRA member stores: Play is Important for Everyone.
As a member of ASTRA, Happy Up is delighted to present the list of winners for 2020!
Without further ado (drum roll, please), we present to you:
The 2020 Best Toys for Kids Award Winners!
Arts & Crafts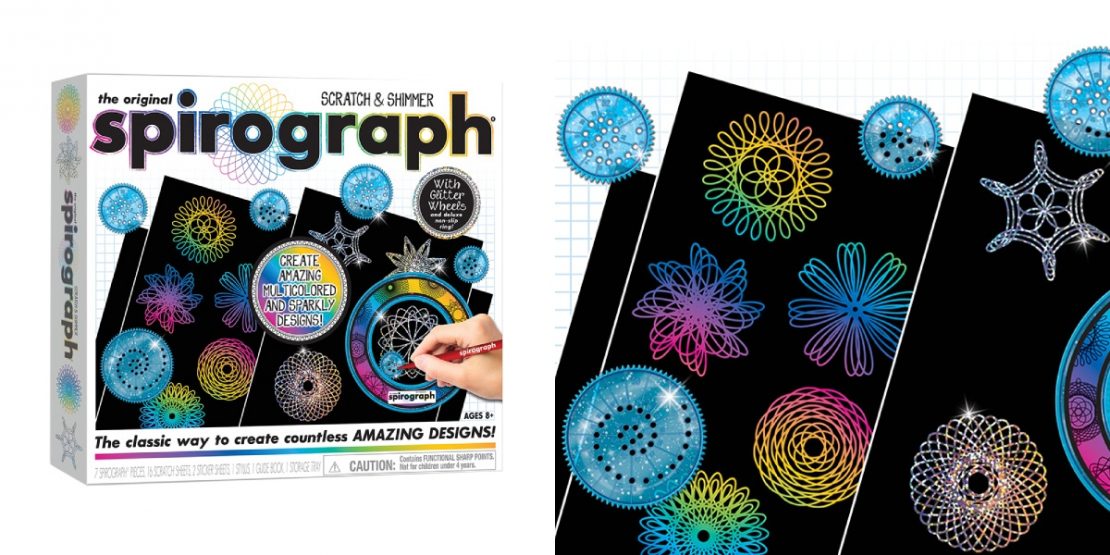 Spirograph Scratch & Shimmer Set
Playmonster
8 yrs & up
The magic of scratch art combined with the hypnotic allure of hypotrochoids art, better known as Spirographs. Use the stylus and drawing wheels to reveal the bright colors and glitter lurking below the black coating!
Spirograph Scratch & Shimmer Set
More Spirograph sets also available:
Classic Play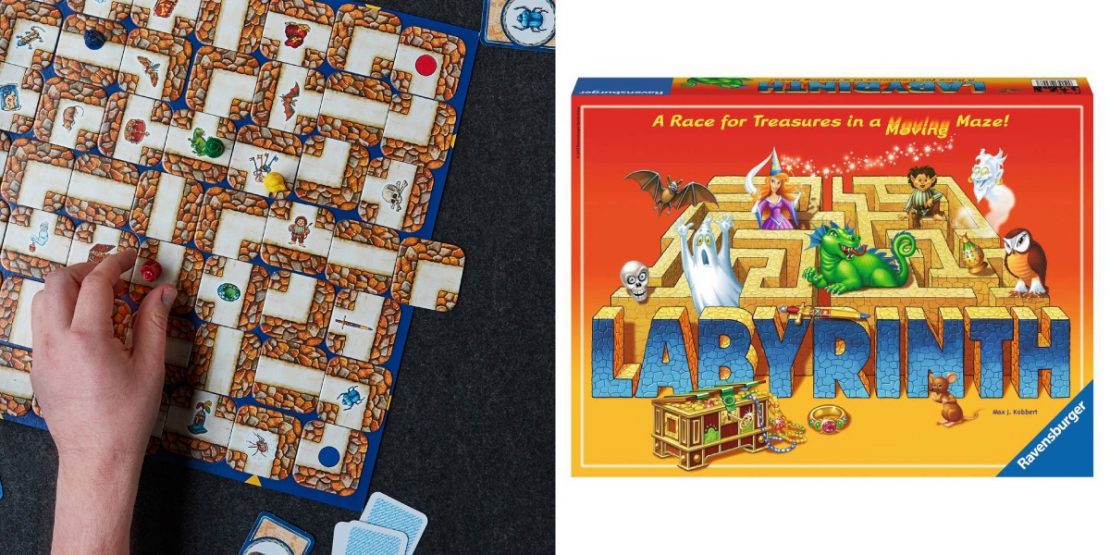 Labyrinth
Ravensburger
2 - 4 players, 8 yrs & up
A classic strategy game, perfect for families and kids of all ages. Lay out the tiles, place your piece on the board, and figure out your best path to collect the items you need… except the path changes! Other players slide tiles onto the board, shifting everything and making a muddle of your perfectly laid plans!
Labyrinth
While the original is a tried and true favorite, don't discount these variations!
Construction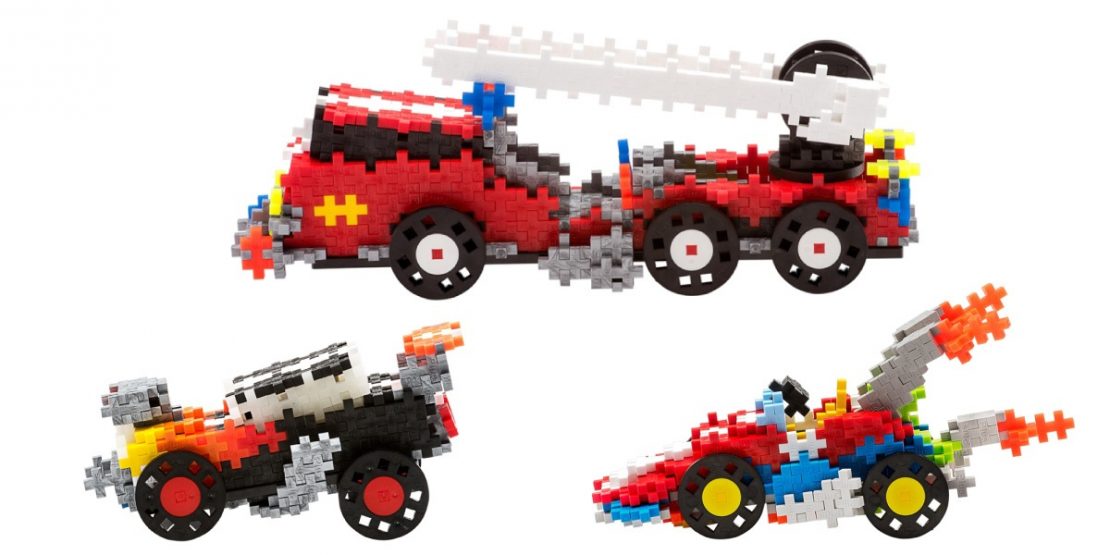 Plus-Plus GO!
Plus-Plus
5 yrs & up

We love Plus-Plus. Their building sets are made up of one shape. That's it. And with that one shape you can create a million-kazillion things. With the Plus-Plus GO! Sets, you get wheels (They added another shape: Circles!) so now your creations can really roll out.
Currently Available in Firefighter, Hot Rod, and Crazy Cart
Early Play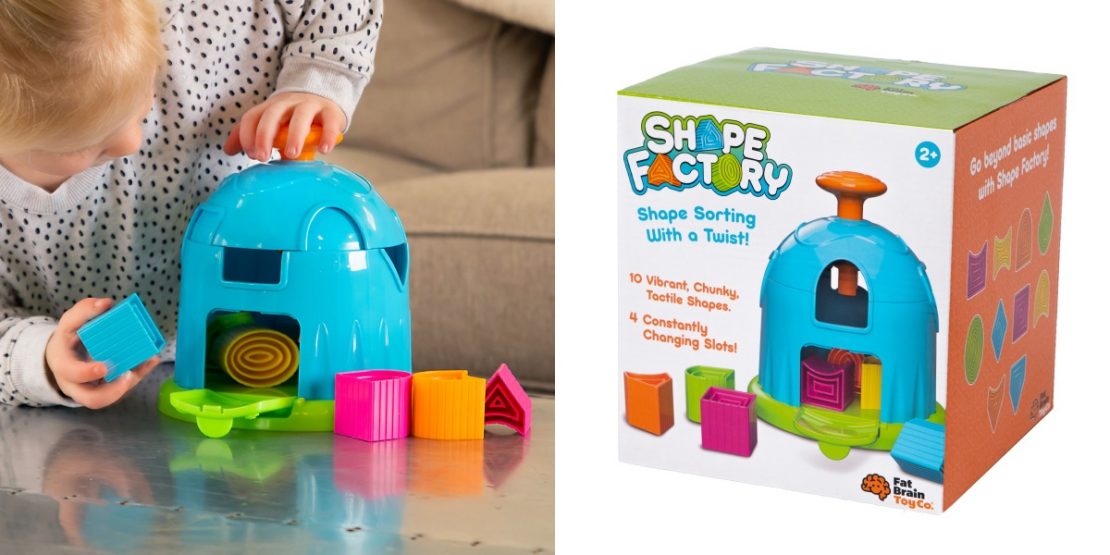 Shape Factory
Fat Brain Toy Co.
24 mo & up

Ten unique shapes, and only four slots? Press the button and the top rotates, changing what fits where. Toddlers need to experiment to discover how to fit all the pieces inside. Once you're done, open the door and go again. It's a brain-building puzzle and shape sorter, all in one!
Shape Factory
Games: 7 yrs & Younger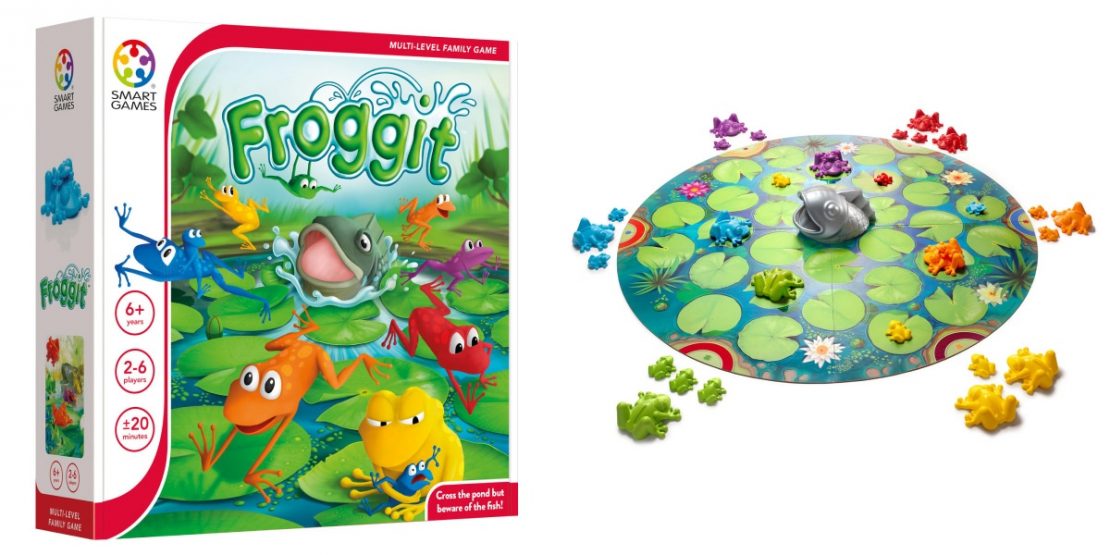 Froggit
Smart Games
2 - 6 players, 6 yrs & up
Ribbit! Hop your way across the pond, getting all of your froggy family safely to the other side. But lookout! The gigantic koi is coming to scare you back to the start! It's a simple strategy game that has several levels of play, so can adapt to fit the age/skill of the players.
Froggit
Games: 8 yrs & Older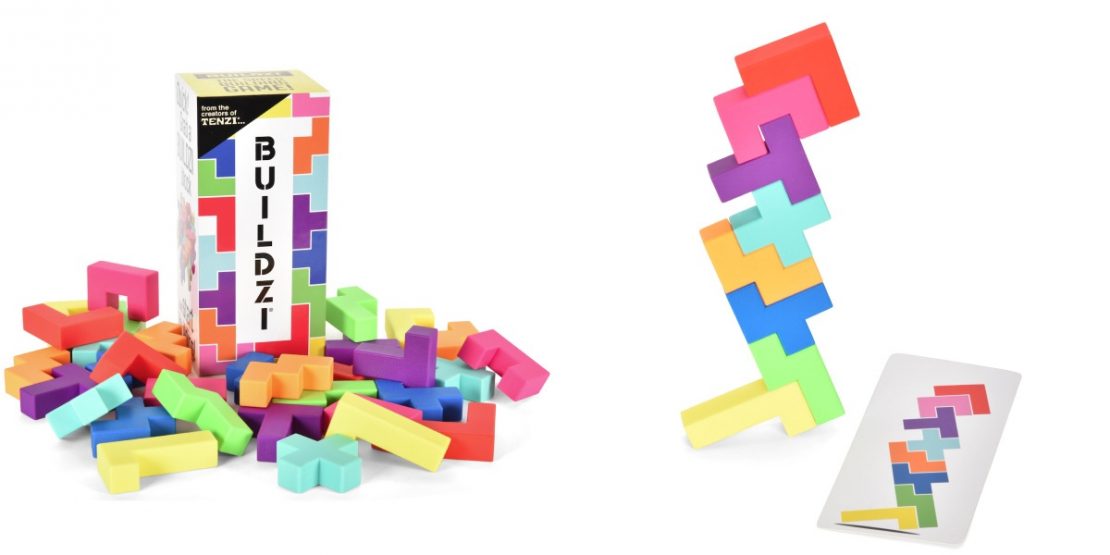 Buildzi
Carma Games
2 - 4 players, 6 yrs & up
It's a race! Pull a card, grab some pieces, and start stacking to complete your tower first. The blocks are tetrominoes (think Tetris) and can stack together in unusual ways. You need steady hands and a quick eye to pull it off. There are several ways to play, all of them a challenge to your spatial judgement and stacking skills!
Buildzi
Games: Teens & Adults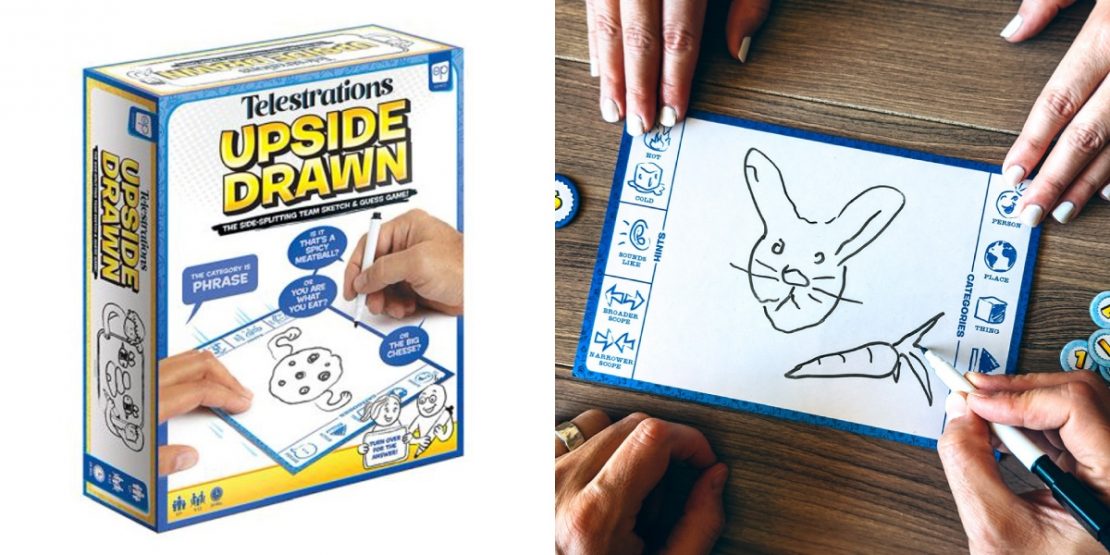 Telestrations: Upside Drawn
USAOpoly
4 - 12 players, 12 yrs & up
Playing in two-person teams, the goal is to draw the item on the card and have your teammate correctly identify it first. Here's where it gets tricky: One player holds the dry-erase pen still over the drawing board, but has not seen the card. The other player has seen the card and must guide the board under the pen, telling the artist when to lift up or set down the pen again. With all teams working on the same card, it's a race to get the right answer first!
Telestrations: Upside Drawn
Outdoor & Active Play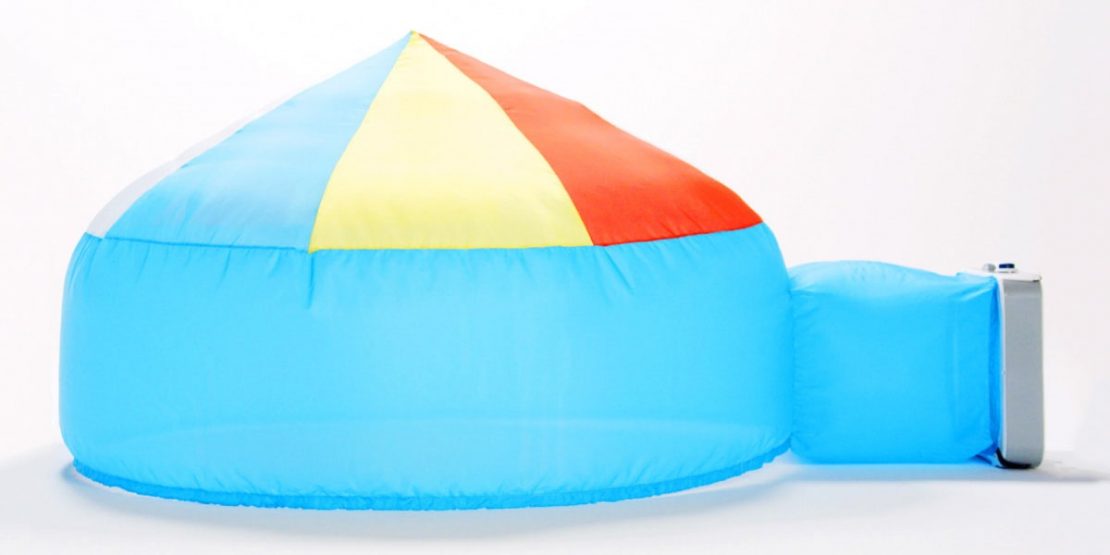 AirForts
XM Works Inc.
All ages
We love AirForts!! They are absolutely the best play tent we've seen. All you need is some floor space and a box fan. Connect the AirFort to the fan, turn it on, and voila! It expands and rises like magic. One of the best things about it is the constant air flow from the box fan. Instead of a stuffy blanket fort, you've got an easy breezy AirFort! They're also big enough for lots of kids and adults to fit inside.When it's time to put it away, turn off the fan and fold the AirFort into the handy storage bag. It's now small enough to stash just about anywhere!
They come in a range of colors, so there's one for every preference!
AirForts
Pretend Play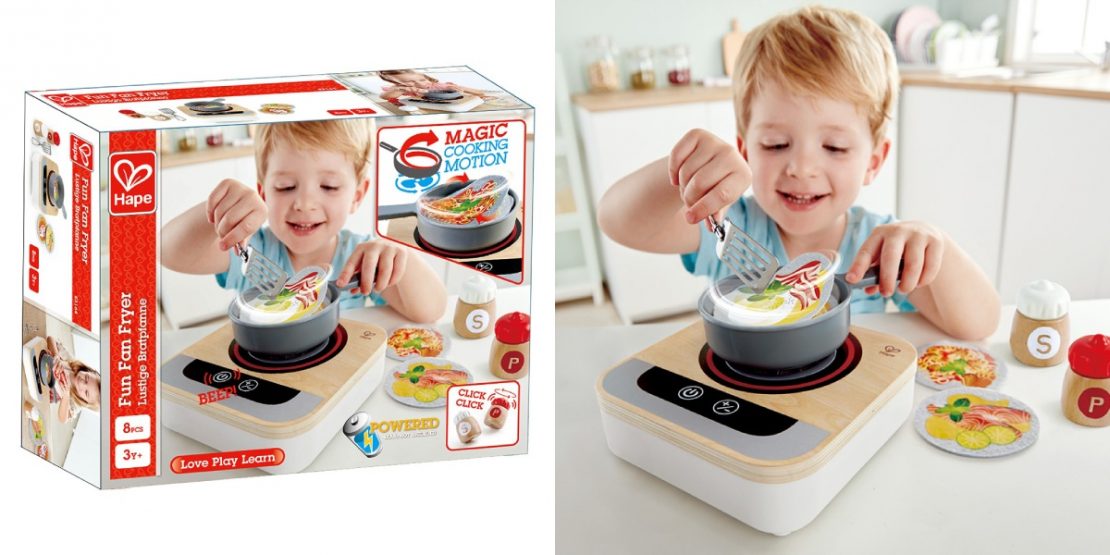 Fun Fan Fryer
Hape
3 yrs & up
So what's for dinner? Whip something up with the help of the Fun Fan Fryer! This little cooktop has a fan inside. The special pan is vented, so when you drop one of the felt "meal" disks inside, it shifts and moves just like when you're really cooking! Kids imaginations are mighty, but sometimes it's neat to have play gear that adds an extra dose of realism!
Fun Fan Fryer
Pretend Play: Dolls & Figures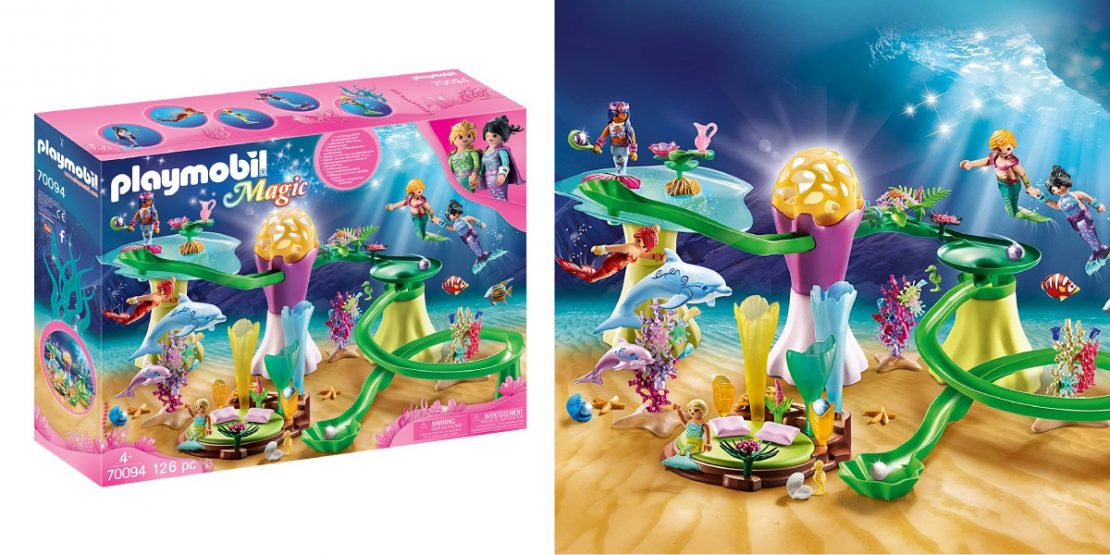 Mermaid Cove with Illuminated Dome
Playmobil
4 yrs & up
Under the sea! Playmobil has created a magical world for mermaids and dolphins. This play set has a marble run element, when you drop one of the "pearls" onto the track, it rolls and triggers the central dome to light up, creating a magical glow. The really clever part is the mermaids. The angle of their fins can be adjusted so they can swim about or stand on the ocean floor.
Not Currently Available
Pretend Play: Vehicles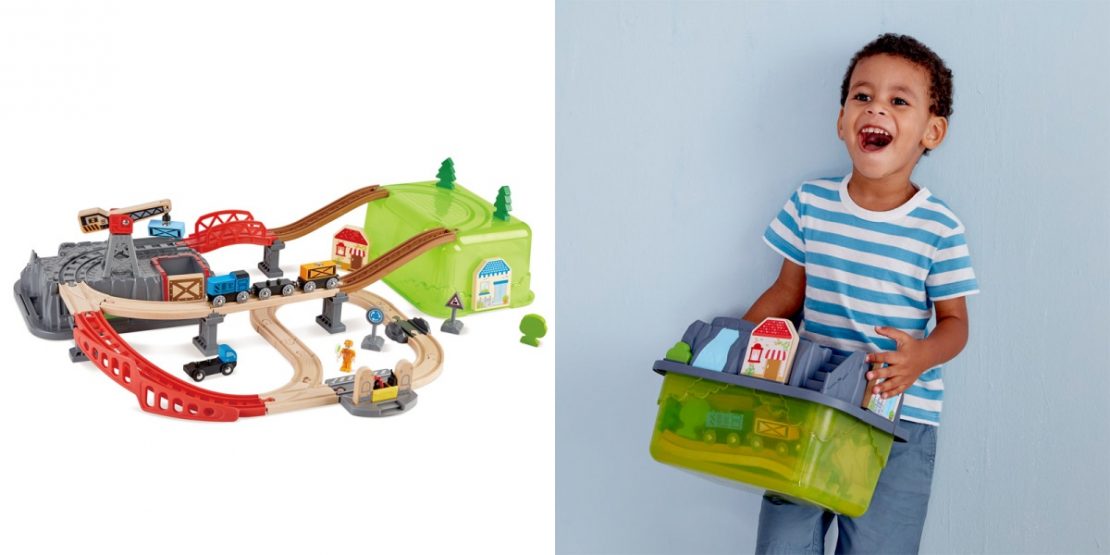 Railway Bucket Builder Set
Hape
3 yrs & up
Wooden railroad sets are tried and true. Hape has brought an ingenious all-in-one play and storage tub into the mix. The lid and bin have tracks molded into them, letting you incorporate them into your layout. When you're done playing, everything packs into the tub and ta-da! Easy clean up, too!

Railway Bucket Builder Set
Puzzles: Educational & Manipulative Play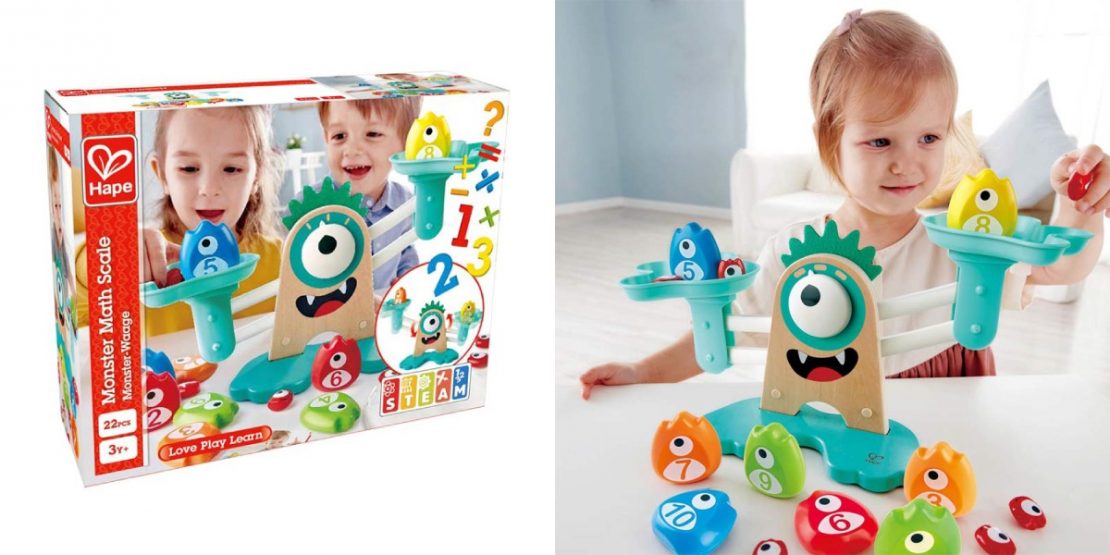 Monster Math Scale
Hape
3 yrs & up
Early learning math concepts can be tough to understand. This friendly monster is here to help! Using the different mini-monsters, create balance on the scale to demonstrate how small things can come together to equal a big thing. It's also handy to work on basic addition and subtraction.
Monster Math Scale
Puzzles: Jigsaw & Brainteasers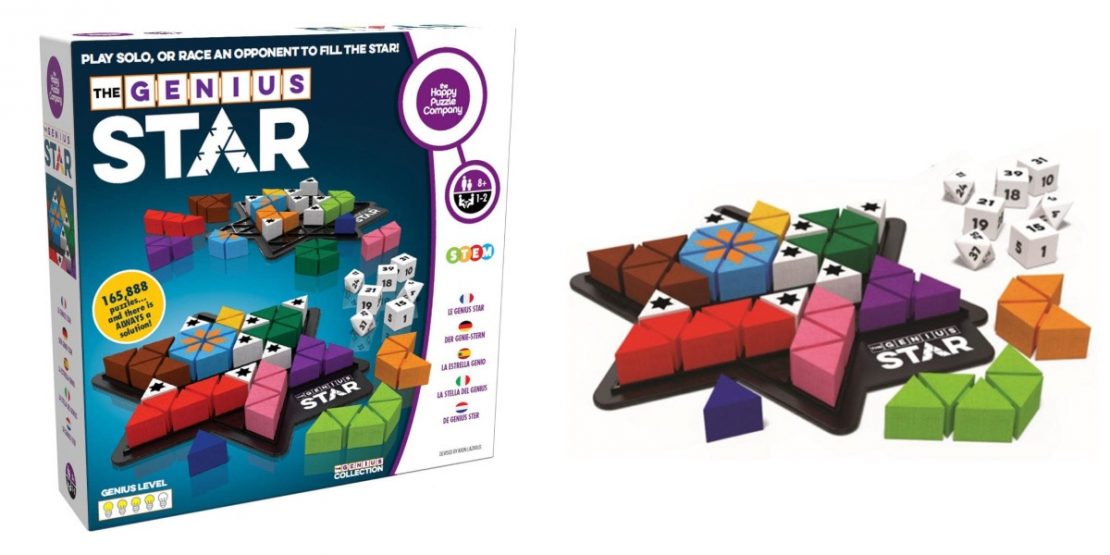 Genius Star
The Happy Puzzle Company
1 or 2 players, 8 yrs & up
If you love Genius Square, get ready to lose your heart to Genius Star! Roll the dice, place your blockers, and fill in the star. There are 165,888 possible puzzles. All with at least one solution! If you want to take it another step, play with the "golden star" pieces showing on the light blue half-hexagon shapes. Your goal is to solve the puzzle with both halves meeting to display the star. Not every puzzle has a golden star solution!
Each set comes with two star grids and two sets of shapes, so you can play solo or race an opponent!
Genius Star
Science & Discovery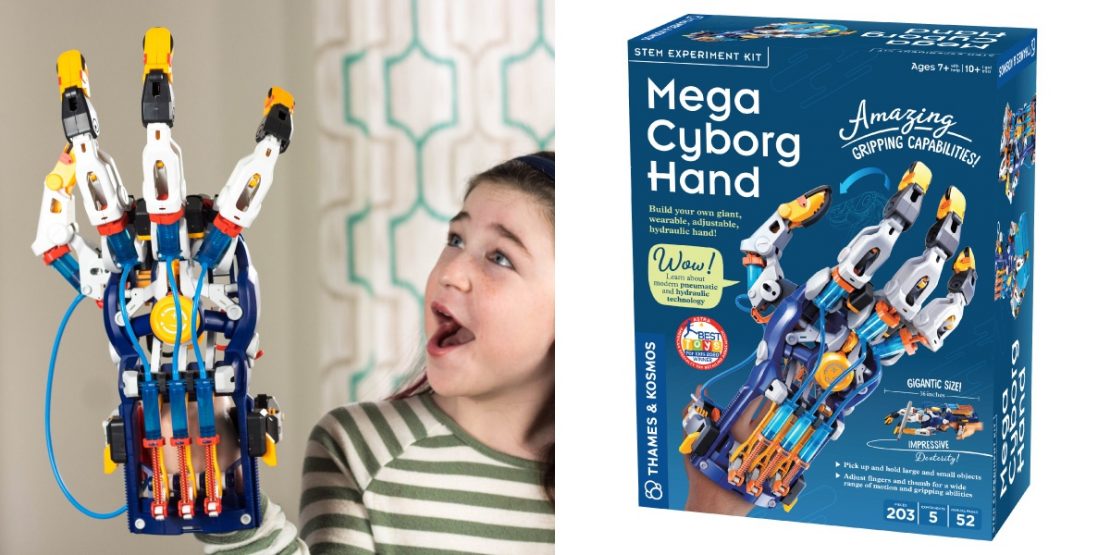 Mega Cyborg Hand
Thames & Kosmos
8 yrs & up
Many hands make light work, especially when the hand is this big! Build your own cyborg hand, learning about pneumatic and hydraulic systems along the way. Experiment with grip strength, change the angle of the fingers and thumb, and fine-tune all the settings. It's a hands-on (pun intended) educational opportunity!
Mega Cyborg Hand