Be Prepared For Outdoor Play!
Published Wednesday, March 9, 2022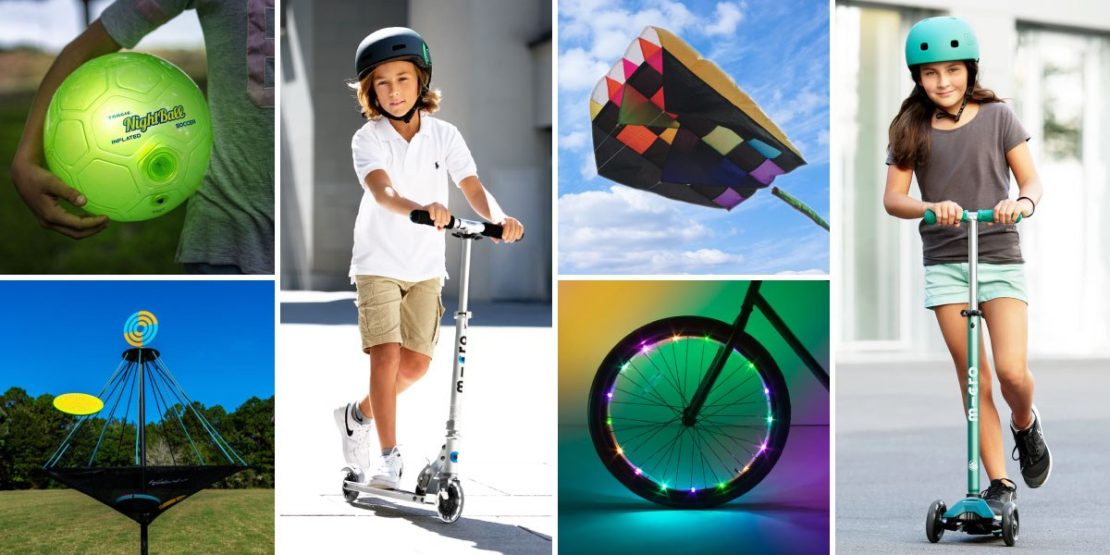 Oooo… last weekend's mild temperatures have us *dying* to get outside and play. The forecast may not be a little iffy for next week. But soon. Before you know it. We'll be outdoors and loving it!
So let's make sure you have what you need to enjoy being out and active. The Happy Up shelves are filling up with sporty gear, outdoor toys, kites, ride ons, and more!
Highlighted here: Some of our top picks for outdoor play!

---
Micro Kickboard Scooters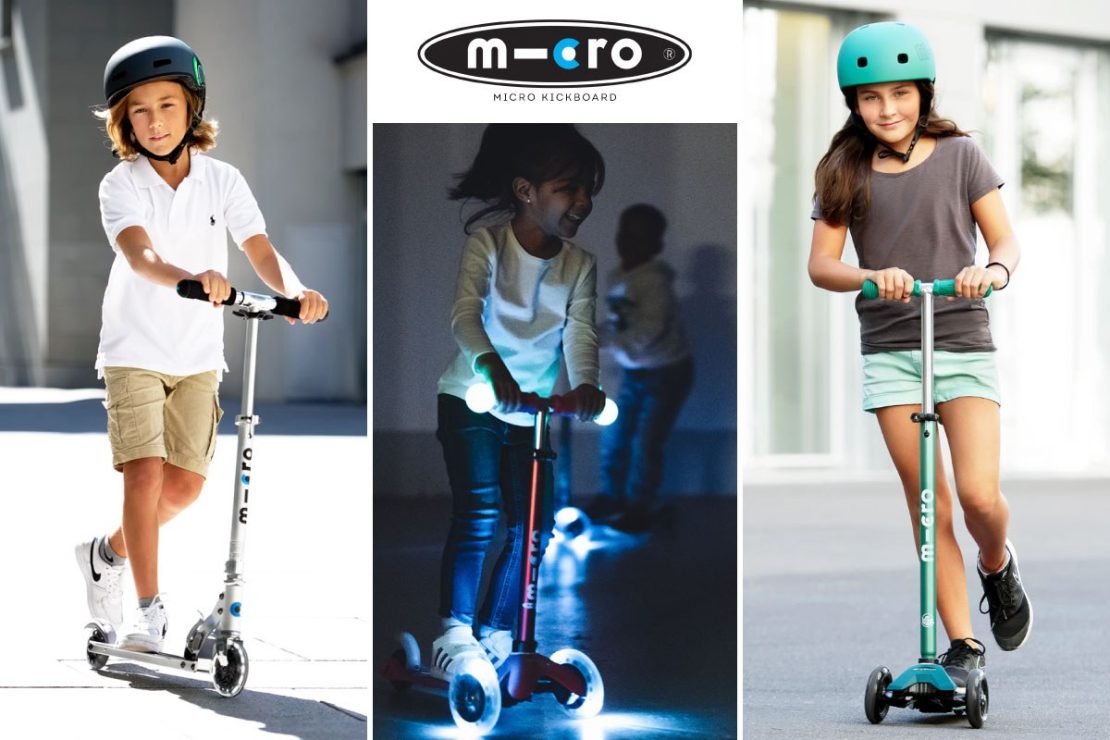 One of our most favorites!
Micro Kickboard Mini and Maxi scooters are THE best for first time riders. Dual front wheels make them extremely stable. The adjustable handlebars mean they grow *with* the child for many many years.
While their scooters are excellent for little kids, we love what they have for big kids, too! Micro Kickboard has been expanding their selection of two-wheeled scooters. They have all the quality and longevity you'd expect, with styles older kids and teens will appreciate!
Recent arrivals:

More Micro Kickboard colors & styles available online and in our stores!
Micro Kickboard Scooters
---
Premier Kites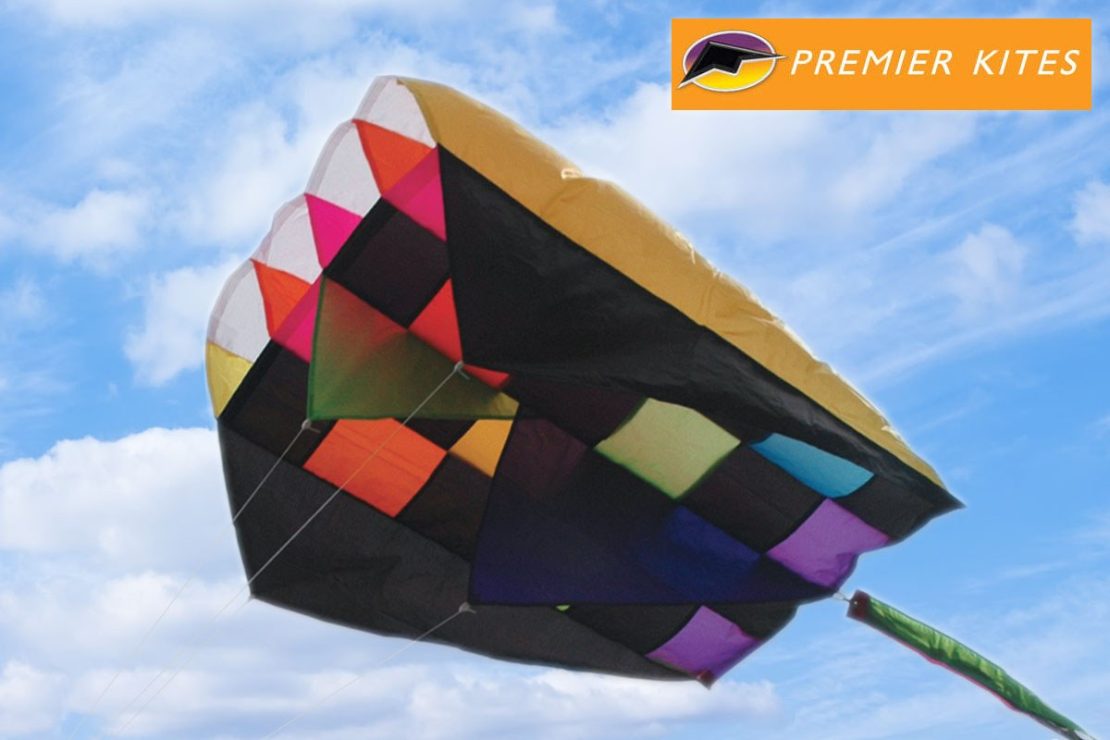 Parafoils are back in stock! Happy happy!
We love love love the Parafoils. They offer all of the joy of kite flying with zero hassles. Their design makes them super easy to get up in the air, they have no struts or framework, and come with a travel pouch so you can take them literally anywhere.
Even better… the shipment from Premier Kites contained so much more than the Parafoils. We have more traditional styles, plus innovative shaped kites, too!

See the rest of our kites here:
Kites
PS… there are more on their way so check back often!
---
Brightz Bike Lights
Be bright, be seen!
Trick out your bicycle with these LED lights from Brightz. They look soooo cool when you're cruising in low light or after dark. Plus they make your ride safer by increasing your visibility.
Fashionable and functionable. Win win!
See more ride-ons (like Ezy Rollers!!) and bike accessories here:
Ride On Toys
---
Sporty Gear
Play catch or challenge your friends to a game. It's time to get outside and PLAY.
Notable from Waboba:
These are all so much fun! And they pack up easily to travel with you if you're thinking ahead to Spring Break.
NightBall Light Up Sports
Regulation size, durable, and ready to go. Whether you're practicing, organizing a friendly game, or just messing around, NightBalls are hard to beat!
They all have replaceable batteries, so they aren't just a flashy accessory for a single season, they'll be great year after year!

See more from Waboba (including their water gear), NightBall, and other sports-ish items!
Sporty & Outdoor