Busy Hands, Busy Minds!
Published Tuesday, January 25, 2022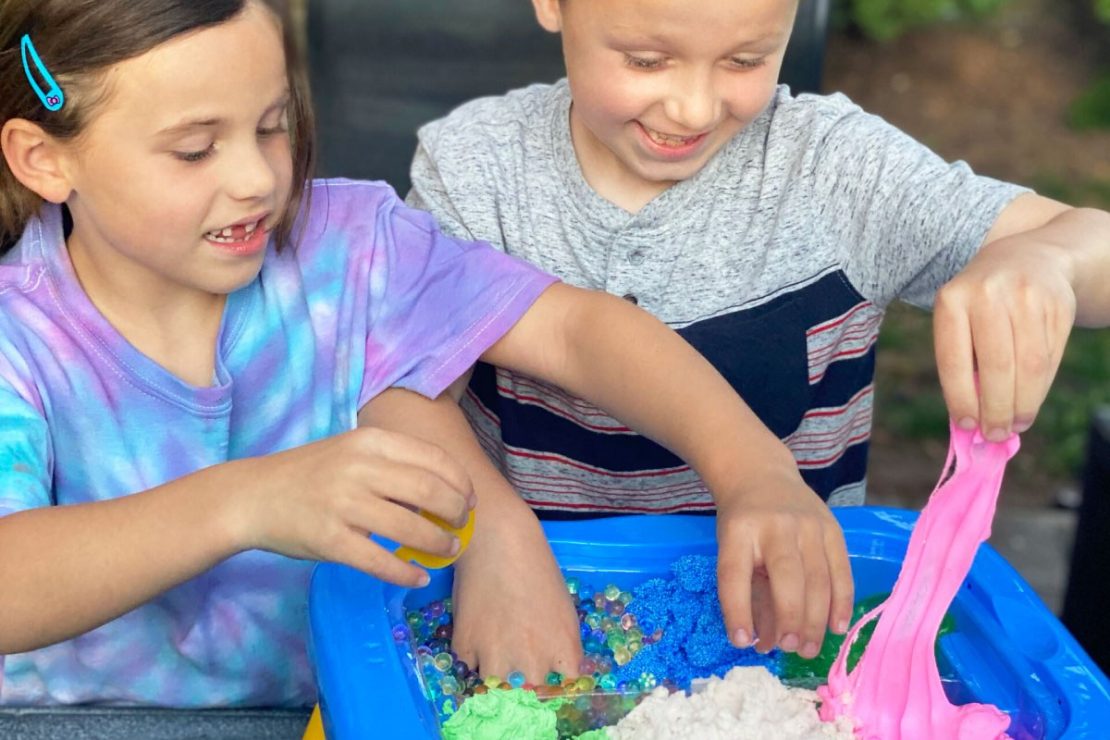 Early Ed Toys: New Arrivals & Restocks!
Once a child turns three, the choice of toys suddenly explodes. It seems like *everything* is listed for 3 years and older. While they may be safe for 3 and up, they may not be ideal from a developmental point.
Collected here, a whole bunch of items you'll feel good about and the kids will adore!

New Arrivals!
Sense & Grow Sensory Toys
3 yrs & up
Start or add to your collection of sensory toys!
These new items from Sense & Grow all encourage little hands to explore and discover all sorts of textures and tactile sensations. Each one also comes with prompts to help you and your child get the most out of playtime!

---
SmartMax Roboflex
3 yrs & up
SmartMax magnetic play sets are a favorite of ours. And these new Roboflex sets are a welcome addition to our shelves!
The mix-and-match pieces let children create an ever-changing group of robots. The long stretchy "arms" are a fabulous component and give the robots so much personality.
Roboflex sets easily combine with all other SmartMax building sets.

---
Corolle Mini Corolline Dolls
3 yrs & up
A sweet little friend that is ready to play! Mini Corolline dolls are 8" tall, perfect for youngsters to carry along wherever they go. They have brushable hair that can be pulled back into all sorts of hair-dos.
And like all Corolle dolls, they are lightly scented with vanilla, helping the child to bond with their doll.

Favorites In Stock or Arriving Soon!